Chain Games ILO is launching on Uniswap on August 26, 9AM PDT.
What is an ILO? It stands for Initial Liquidity Offering. This one will be on Uniswap and I decided to join to make a quick buck & HODL for long term.
What is Chain Games?

Chain Games is an evolution in Web 3.0 blockchain gaming combining smart contract based wagering with state of the art gameplay. We are committed to transitioning the blockchain gaming industry into the modern gaming era.
Thdir first game already available for download is: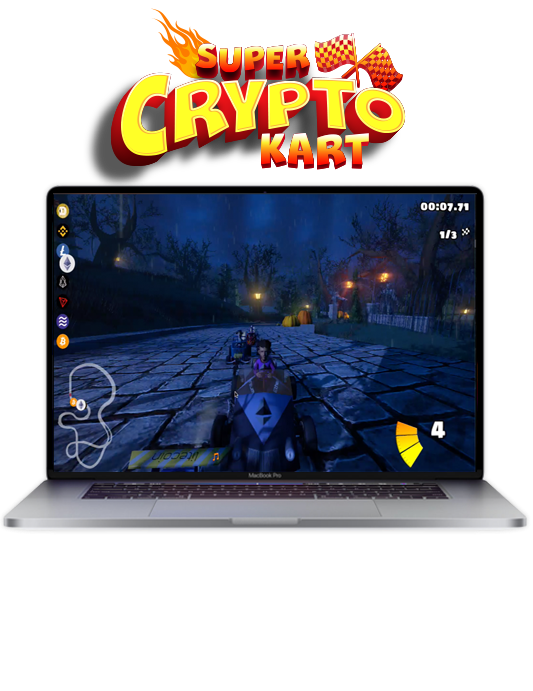 In this game you can:
Play against live players and win CRYPTO
Peer-to-peer multiplayer battles
Instant payouts after each match
Stats, achievements, friends lists
Blockchain integrated wagering
It seems attractive right? Don't you want to match-up RIGHT NOW !?
Tokenomics

The CHAIN token is the coin used for all entry fees and contest payouts on the Chain Games network.
Every entry fee paid in CHAIN rewards stakers on the network with 15% of the transaction fee distributed automatically to their staking wallet.
Hypothetically, one thousand players playing per hour at an average of only $7.50 per game would yield almost $3M USD annually in rewards for the staking pool!
500,000,000
Five hundred million CHAIN tokens will be minted at the start to represent the total supply, with an initial circulating supply of 275M. The number of tokens will decrease thereafter due to burning.
If you want more information, please find most of your answers in this Whitepaper
Chain Games also announced they will be airdropping 2% of their total supply to SWAP holders (if you have more than 1000 $SWAP in your wallet)
Jeff Kirdeikis (CEO of Trustswap and Uptrennd) also did a quick overview of the project:
Conclusion

This project seems really attractive to me as I believe crypto adoption in the gaming universe is already there !
This is the first project from this company and therefore, it might or might not be a hit but they will keep developing crypto games. Most of them will be highly competitive which brings people down the rabbit hole !
I have been following Jeff and his projects for a while now and I must say I doubted first as he seemed ALL OVER THE PLACE ! But it seems he is making things happen and I can say that I HODL some of his projects.
I am still waiting to see some milestones in order to invest more later on.
Well price is out and it went from 0.033$ to 0.06$ and my orders are still "pending", I waited too long but Oh well, at least I am ready for the next one.
I am also affraid because Private Sale investors ($SWAP Token Holders) will be able to sell in 6 hours, so it might dump a little bit.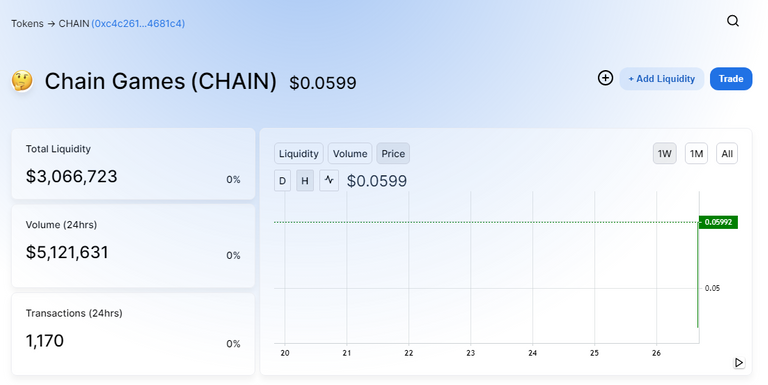 I also decided to make another trade instead since $SWAP has been sinking. I will buy some more to be in the first ones to get these great tokens through Airdrops or private sale !
This is NOT financial advice, I am just sharing my own thoughts and investments. Do Your Own Research (DYOR)!
Resources: https://chaingames.io/

➡️ Be paid daily to browse with Brave Internet Browser
➡️ A secure and easy wallet to use: Atomic Wallet
➡️ Youtube
➡️ LBRY
➡️ Publish0x
➡️ UpTrennd
➡️ Read.cash
➡️ Minds
➡️ Hive
➡️ Twitter
➡️ Facebook


20% of this article rewards wil go to the @hodl-fund account in order to support HODL Community Initiatives.
Find out more about HODL Community: Crypto Social Community and by following our community account @hodlcommunity

If you would like to delegate some HP to our community and support us; we give you back 90% of the curation rewards on a daily basis ! APR > 13% !
500 HP - 1000 HP - 2500 HP - 5000 HP
Make a good APR Curation by following our HIVE trail here