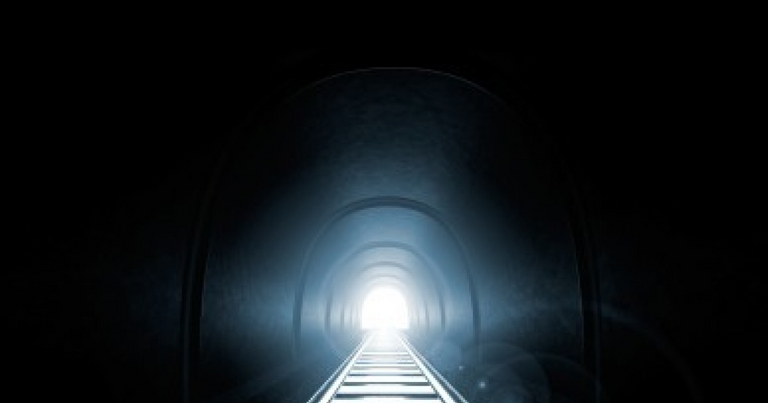 The pace of the virus is increasing fast as it takes us now less than 5 days to add 1mn more cases ! We reached 12mn and half a million deaths. This is getting quite bad.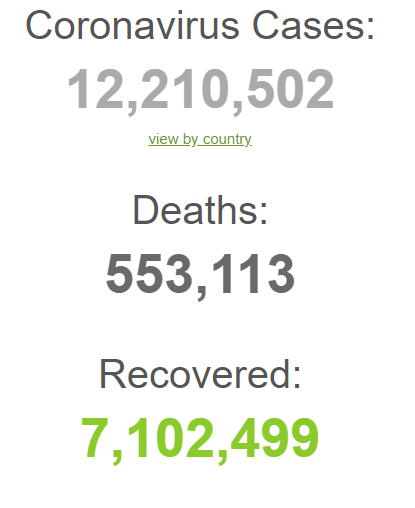 COVID-19 mortality is trending back up !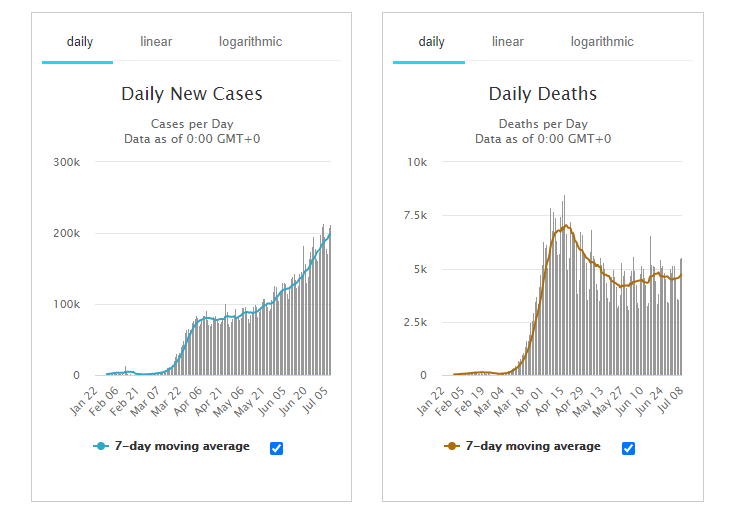 This pandemic does not seem to be willing to stop and many companies are laying off thousands of employees as it seems clear for some industries that there will be no short-term V-shaped recovery !
Every morning I wake up and look at corporate news. I see at least 4-5 big public companies per day announcing massive layoffs.
Mostly in these different sectors:
Aeronautic
Airlines
Tourism (Hotels...)
Automobile
But I also see a bunch of companies not directly affected by COVID19 using it or being worried about the future and laying off also thousands of employees through different plans.
They could be from very different sectors. Lately I have known about Nokia, Sanofi, Tesco...
USA
As most of you know, US daily new cases have reached an ATH recently and this should continue in the following days/weeks as appropriate measures are not taken.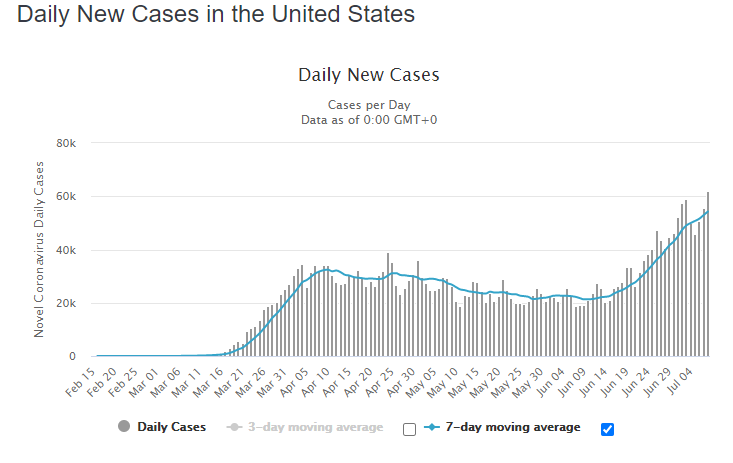 D.Trump was bragging about a falling death rate in the US. He was right but it seems it is at an inflection point !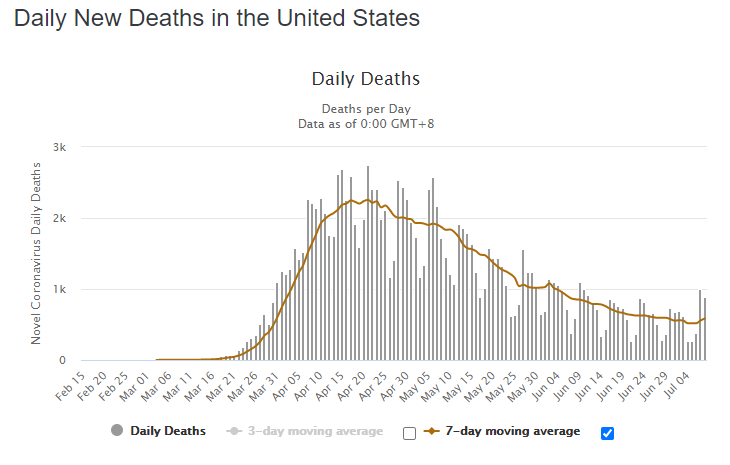 I know I have been quite pessimistic about Financial & Crypto Markets lately and I continue ti be despite the money printing frenzy from Central Banks.
I believe millions of jobs are LOST and will not come back for years, this will impact consumption and other jobs.
I will continue to stay away from Markets even if I have been not so right about Crypto Markets (Bitcoin stayed stable but Altcoins boomed).
When I do not understand, I cannot invest.

➡️ Publish0x
➡️ UpTrennd
➡️ Minds
➡️ Hive
➡️ Twitter
➡️ Facebook
➡️ Be paid daily to browse with Brave Internet Browser
➡️ A secure and easy wallet to use: Atomic Wallet
Proud member of: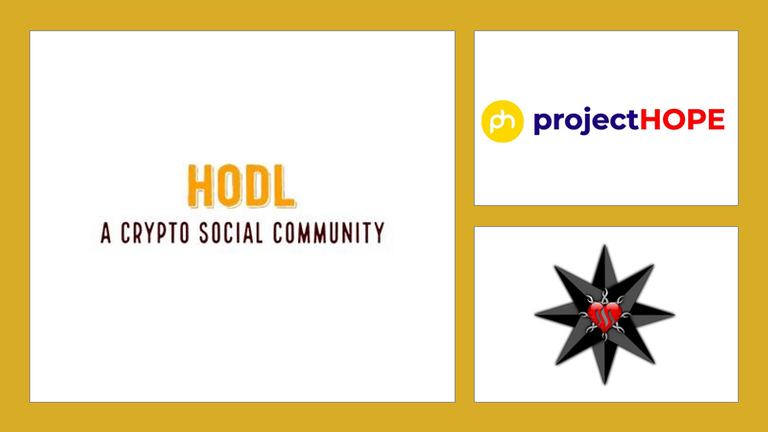 Find out more about HODL Community: Crypto Social Community and by following our community account @hodlcommunity

If you would like to delegate some HP to our community and support us; we give you back 90% of the curation rewards on a daily basis ! APR > 13% !
500 HP - 1000 HP - 2500 HP - 5000 HP
Make a good APR Curation by following our HIVE trail here