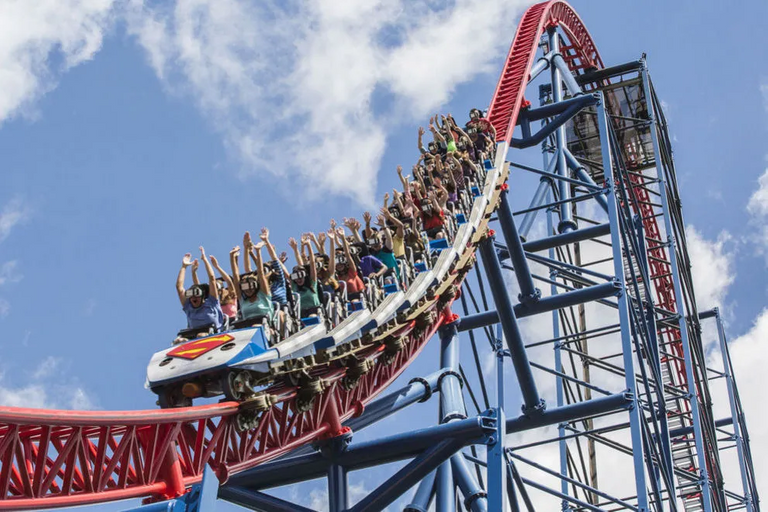 Hello HODLers,
Well this is quite a hard day for all of us investors; we were used to markets only "going up" as Dave Portnoy used to say...
Well, today is a clear Cryptocurrency sell-off after a bunch of Pump and Dump / Ponzi scams (Hotdog, Spaghetti...).
But what is worrying me more despite the increase in COVID19 cases in Europe and the unstoppable path it seems to have in India; the sell-off of the US Stock Market is extremely bearish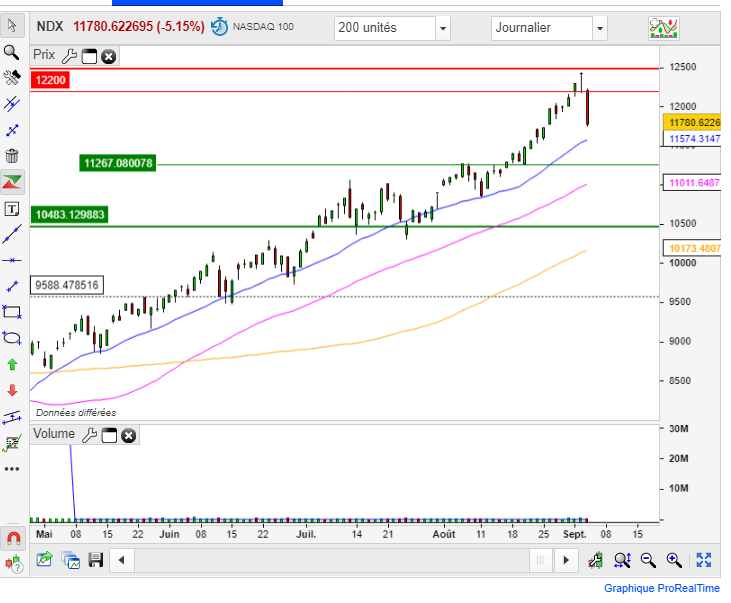 The Tech is driving this strong sell-off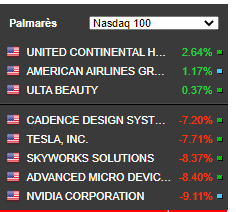 Crypto Markets are retreating

Let's look at this graph and the big picture DeFi has been crazy for so many reasons and the bull market of the entire space has been growing strong during the summer.
Just 3 months ago the total Crypto Market Cap was <$300bn and we were seating at $470bn+ a few days ago.
At the current time of writing we are back to c.$350bn.
I truly hope tomorrow it will bounce a little bit but these moves are impressive.
Daily New COVID-19 Cases are picking up again !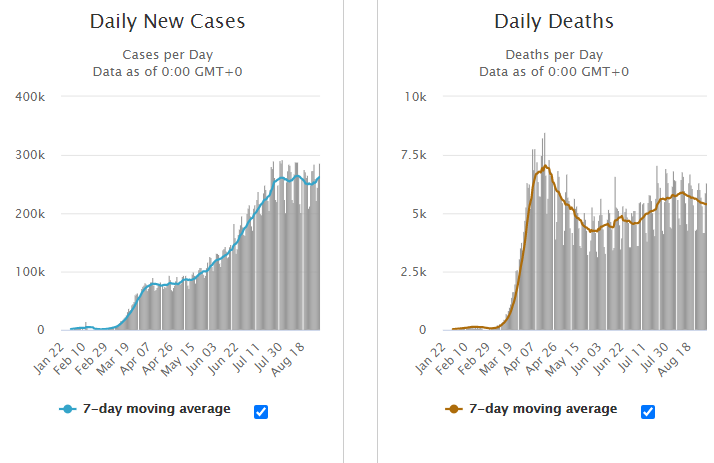 Even if it is fading in the US, COVID-19 is back in Europe
Spain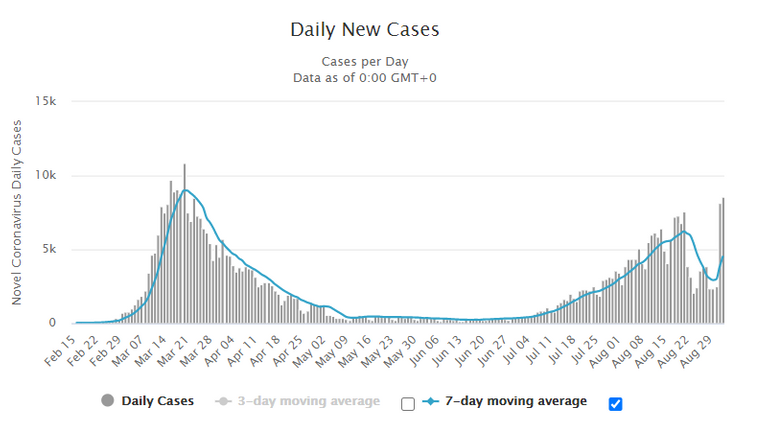 France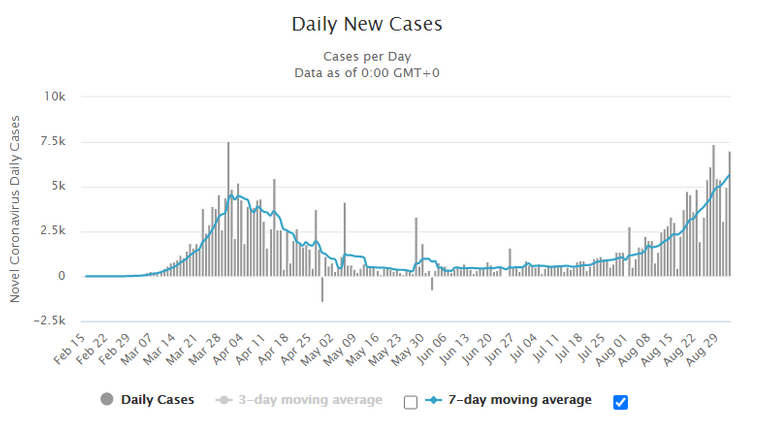 Both of these news are bearish as unemployment is still at very high levels and despite the fact that tech companies drove the SP500 up, the reality is more than 100% of the performance came from 5 stocks !
Let's see what happens but I would say if not done already to cash out or at least to not be too invested at the moment until this unfolds.
Stay safe,

➡️ Be paid daily to browse with Brave Internet Browser
➡️ A secure and easy wallet to use: Atomic Wallet
➡️ Youtube
➡️ Twitter
➡️ Hive
➡️ Publish0x
➡️ UpTrennd
➡️ Read.cash
➡️ LBRY


20% of this article rewards wil go to the @hodl-fund account in order to support HODL Community Initiatives.
Find out more about HODL Community: Crypto Social Community and by following our community account @hodlcommunity

If you would like to delegate some HP to our community and support us; we give you back 90% of the curation rewards on a daily basis ! APR > 12% !
500 HP - 1000 HP - 2500 HP - 5000 HP
Make a good APR Curation by following our HIVE trail here