Hello HODLers and Free Speech lovers,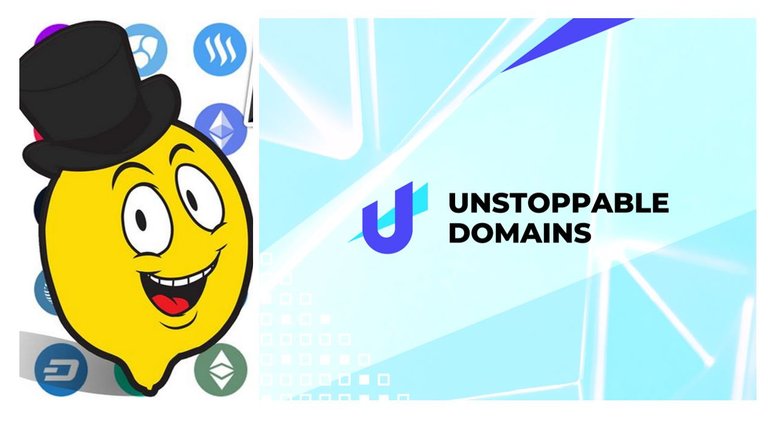 Below is a tutorial / walk-through I made on Unstoppable Domains.
This service allows you to:
Secure a .crypto or .zil domain for 20-40$
This domain is censorship resistant using IPFS + Blockchain
You can link your wallet/adresses to this domain in order to receive cryptocurrencies: Try it by sending Ethereum/BTC/ZIL/BAT to cryptolemon.crypto if you want 😄
You can buy and sell domains easily (remember the.com domain bubble?)
This is helping mainstream to get into Cryptocurrencies and is protecting us against Censorship
➡️Get 10$ off your Unstoppable Domains 40$ purchase: https://unstoppabledomains.com/r/05939fe1637e4fc
➡️ Get 50$ free by ordering a free Visa Card on Crypto.com and using this link: https://referral.crypto.com/signup?_branch_match_id=734714753472187866 or using this code: qs4ha45pvh
Find more in the video !

➡️ Be paid daily to browse with Brave Internet Browser
➡️ A secure and easy wallet to use: Atomic Wallet
➡️ Youtube
➡️ Twitter
➡️ Hive
➡️ Publish0x
➡️ UpTrennd
➡️ Read.cash
➡️ LBRY


20% of this article rewards wil go to the @hodl-fund account in order to support HODL Community Initiatives.
Find out more about HODL Community: Crypto Social Community and by following our community account @hodlcommunity

If you would like to delegate some HP to our community and support us; we give you back 90% of the curation rewards on a daily basis ! APR > 12% !
500 HP - 1000 HP - 2500 HP - 5000 HP
Make a good APR Curation by following our HIVE trail here