ChangeNOW - The Better Way to Buy / Swap Crypto

With numerous crypto Exchanges and swapping services around, we often get overwhelmed for choosing the best among them. Every service has its own disadvantage and limitation.
General trend is to go for some Centralized Exchange with high volume, liquidity and low fee. This is perhaps due to the fact that most de-centralized Exchanges struggle with low volume & speed.
But for a long term hodler or investor, who isn't a frequent trader, centralized Exchanges ain't necessary. Why would one go for KYC or use a custodian wallet! So what's the alternative?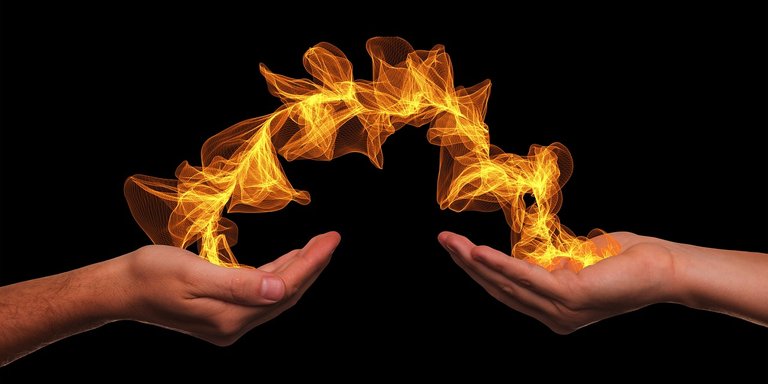 In my opinion, the easiest and quickest way to own or swap a cryptocurrency without any KYC or sign up is the services provided by instant exchange platforms.
Today, I'm talking about one such service where you can change your crypto into any other crypto. It's called ChangeNOW. ChangeNOW is a non-custodian crypto swapping service without the need of KYC or a sign up process.
It has over 200 cryptocurrencies listed,so you are quite likely to find what you wish for.
Just choose your coin pair, enter your wallet address and receive your chosen coins after you make the deposit to the address displayed.
There is no upper limit for the amount you can swap. And interestingly, the lower limit is as little as less than $2. So in fact, you can also swap your "small change" into the one you want to hodl.
The prices are very competitive. In fact, I found it quite lower in comparison to other services. E.g., let's compare changing 1 Bitcoin into STEEM.
On Steem-Engine DEX, you can get 43,000 STEEM for 1 BTC (as per the best bid. However, it doesn't have this much depth in its Order Book):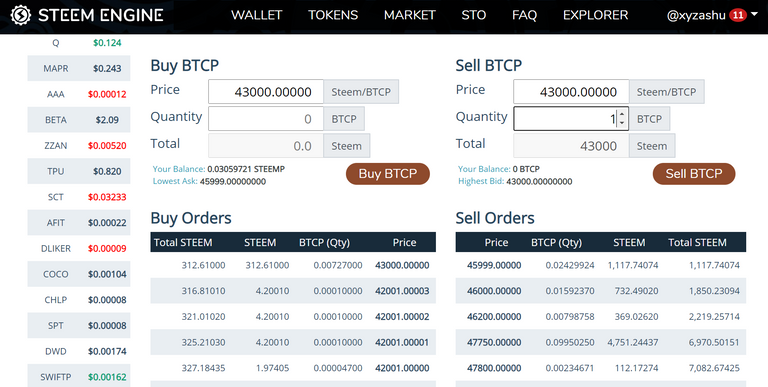 Compare it with what you get on ChangeNOW: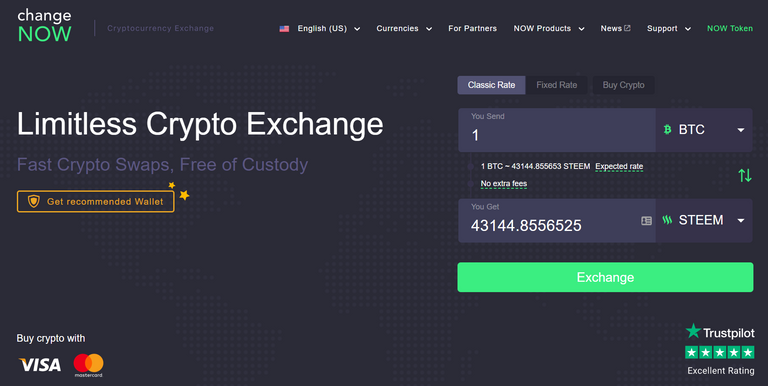 Thus you get 144 Extra STEEM. Add to it the 2% deposit & withdrawal charges incurred on Steem-Engine and you will be about 1000 STEEM richer if you used ChangeNOW instead of Steem-Engine.
The inteface is also very intuitive and faster. Unfortunately, HIVE, Whaleshares, BLURT ain't listed yet. Also trading pair for converting STEEM to other cryptocurrencies isn't available at the moment: Hopefully, it will be activated soon.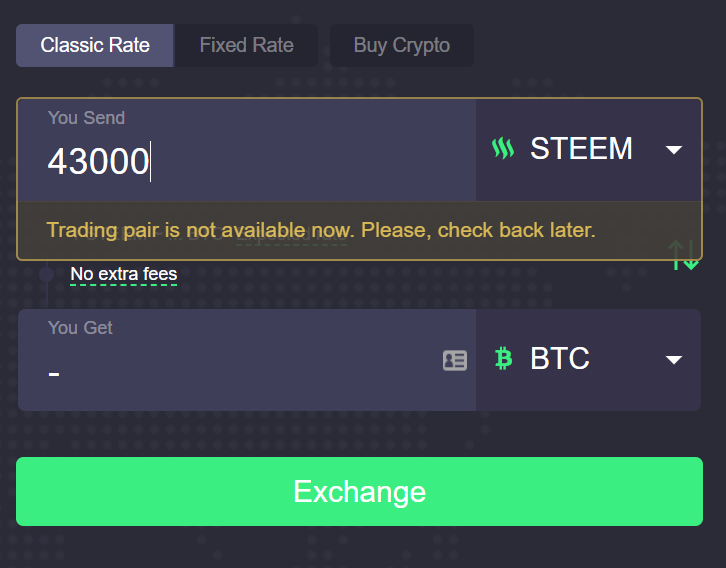 Okay, you can argue that I compared a DEX with a Swapping service. Let's compare it with Atomic Wallet.It doesn't have STEEM listed, so let's compare for Digibyte.
Here's a screenshot for Atomic Walet exchange: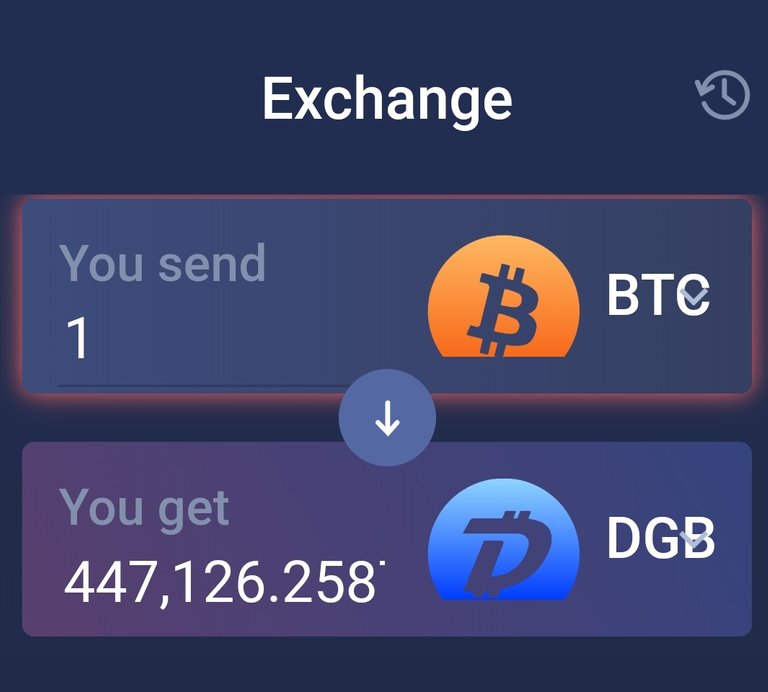 I also took the screenshot from ChangeNOW at the same time. It's here:


So what would you prefer in exchange of your 1 BTC, 447,126.258 DGB or 451,688.7716962 DGB?
Well, you might be wondering how it's all possible. Okay, let me tell you a secret. ChangeNOW process your order by finding the best rate from several of the integrated exchanges.
Secondly, ChangeNOW also provides white label services and partner programs where partners can set up their own affiliate fee.And you can see the name of Atomic Wallet in the list of their featureed partners: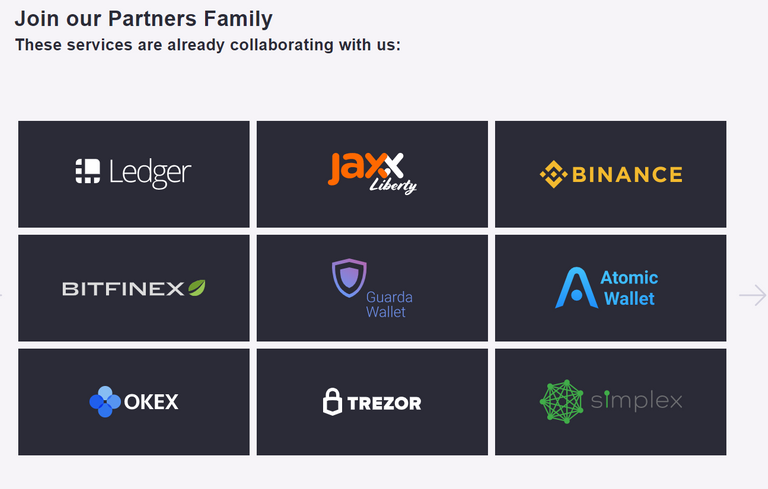 However, I've no idea how much of affiliate fee these partners are charging, if any but it must be obvious to you that who can be cheapest among them.
ChangeNOW also has options to buy crypto directly from several fiat currencies. This service comes from their partner Simplex. So it's not that cheap but is quite competitive with similar services elsewhere. However, it will require you to complete KYC/AML. But services like Blocktrades have made signing up with them mandatory even for swapping coins. Although KYC is not compulsory, you are capped by a daily upper limit without it.
So I find ChangeNOW service more liberal and flexible in that respect.
And I never knew of any swapping service that has no minimum requirement. It's a boon to bloggers and content creators who at times earn small change and want to change it to some thing they already got.
Of course, there is a minimum requirement of about $2 but that can also be eliminated if you invest in their NOW tokens. Yes, they are the first instant exchange platform to introduce their own token and offer some benefits for holding it.
Overall, I don't have much to complain for ChangeNOW except that they don't have HIVE & BLURT listed and STEEM sending disabled. Aside that it's a very useful tool to own crypto of your choice. If you wish to use it, here is my referal link in case you want to thank me by using it 🤑
As always, thanks for reading until the end!
---
---