Serum Listing: A Chance to Become a Millionaire in 2 days

Last week, I had posted about this new project called Serum (Serum - A DEX Claiming to Solve All Existing Problems Launching Soon. IEO Details Tomorrow. Today was it's day!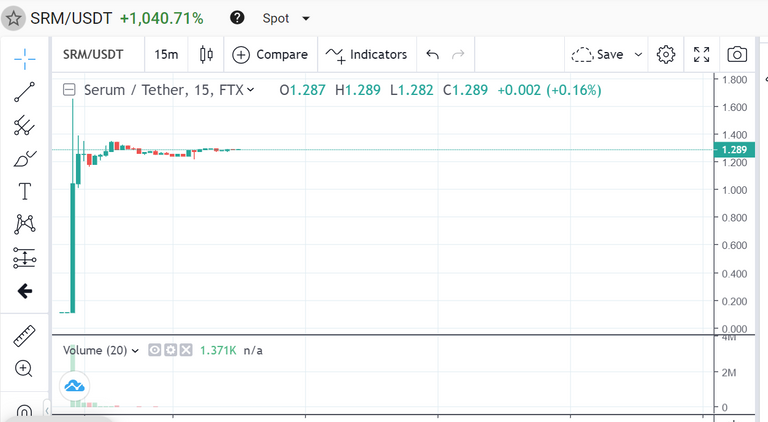 Today, Serum's coin SRM simultaneously got listed on FTX Exchange, Bitmax Exchange as well as Binance Exchange. The result? It instantly netted over 1000% gain in its prices. Currently its price is hovering around $1.25
Did you miss this opportunity? No worries!
You still have a chance to become a millionaire.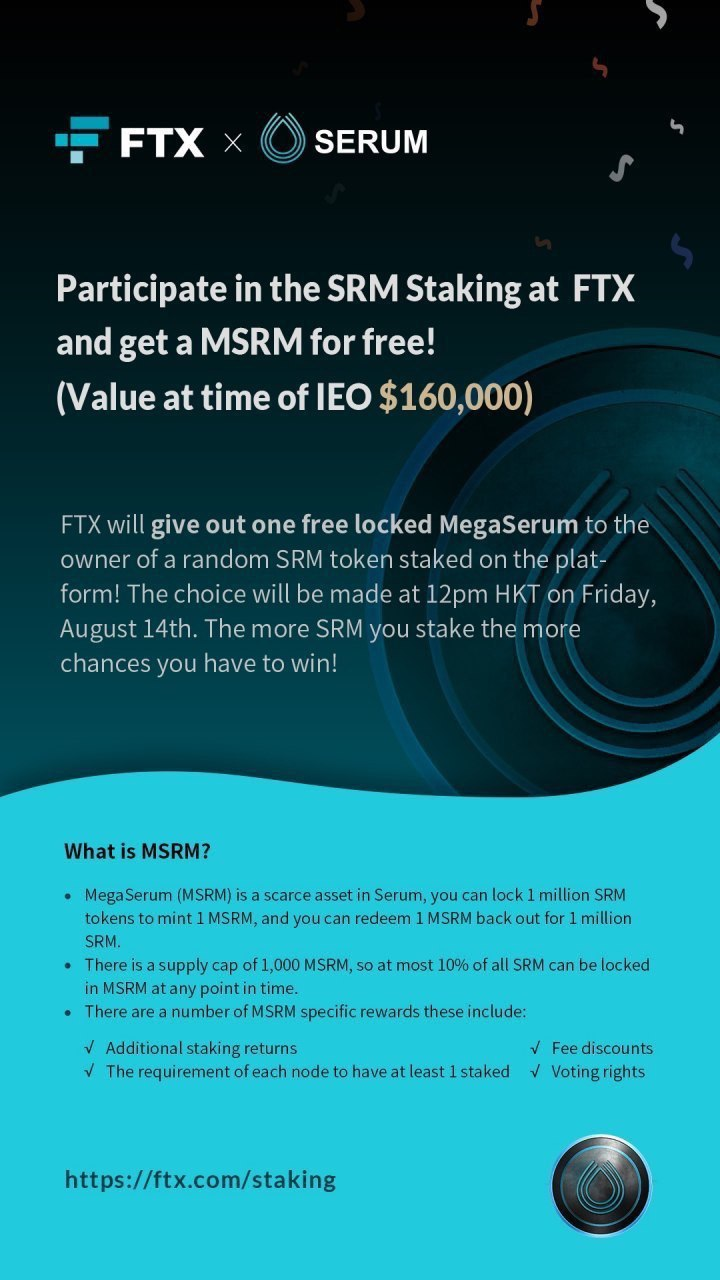 Serum is an initiative by FTX. FTX has announced that it will give away 1 free MSRM (Mega Serum equivalent to 1 million SRM) to the owner of a random staked SRM token on its platform as on 12pm HKT on Friday, August 14th.
So you need only $1.25 to stake a SRM token and you may turn
a millionaire if you win 1 MSRM (provided the prices doesn't drop).
Staking SRM tokens also earn you a staking reward of 4% pere annum. Half of it is locked and other half is in unlocked form. So you will at least earn something for staking the tokens even if you don't win MSRM :)
Please note unstaking takes a week and you're not eligible for any staking reward for that period.
If you want to open your account on FTX Exchange, feel free to use my referral link as:
There are no Deposit or Withdrawal fee for cryptos and aside crypto, this platform offers some very innovative options for betting ...like you can speculate on US President election for 2020. Exchange volume is also very good.
References:
---
---