Watching STEEM price movements these days has become interesting to me. Amidst the massive power down from Steemit a/c being transferred to Binance, the question of which way the prices will go has made me curious.
There ain't easy answers for it. With no official information on the next plan, everything is under suspense.
However, an official announcement was made about 2 weeks back by Steemit for its progress in the Defi sphere through its partnership with JUST.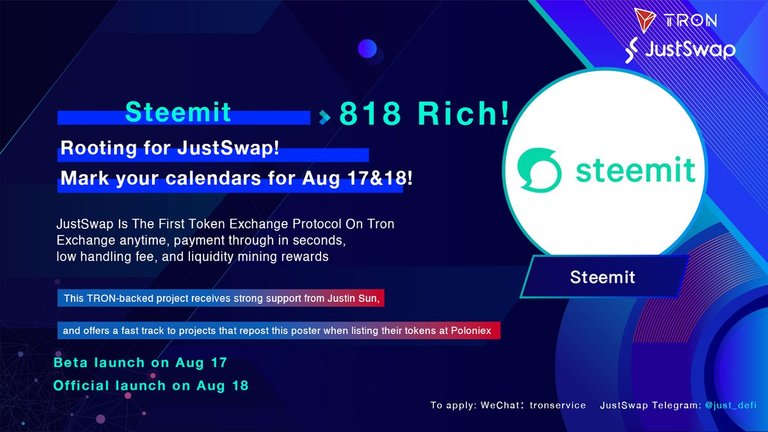 Therefore I assumed that liquid STEEM from power down might be used in some liquidity pools on JustSwap. However, when JustSwap launched, we didn't see any STEEM there. So I was wondering if that was just an attempt to make some hype or something solid was being worked out to pump the prices of STEEM.
Yesterday, @jondoe drew my attention towards Github page of Steemit Wallet.
Here in the branch "add TRX on wallet page", we can see new commits being made on a daily basis. So it appears that work is probably lagging behind schedule and is currently going on full steam.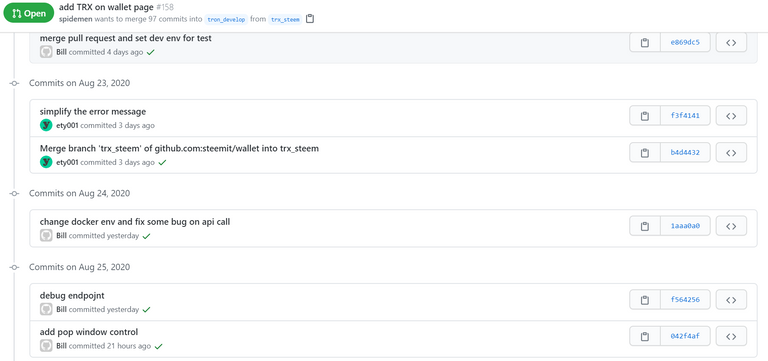 Today we saw a nice pump in STEEM prices after it overtook HIVE prices yesterday. Could it be these developments behind this small pump?
If so, how big this pump could be in your opinion? I need help to figure it out.
(I've some STEEM waiting in the Exchanges just for this pump. But I'm unable to guess upto what level this pump can drive STEEM's prices).
Thanks for reading and sharing your opnions!