"To everyone. I fucked up. And I am sorry."

With these words of apology from Chef Nomi, Part-2 of Sushi movie is being unveiled!
Yeah, it seems that Sushi drama doesn't want to get over so soon. If you haven't bought your tickets to this thrilling show, here comes the part-2.
After about a week of drama, when the anonymous founder Chef Sushi made an exit from the SushiSwap project encashing out about 38,000 ETH from the dev shares, he suddenly re-appeared yesterday and returned all funds.
SushiSwap community is currently deciding for what needs to be done with these $14M from Chef Nomi. 3/4th of the votes have gone in favour of using all the fund to buy SUSHI with only 0.13% voting for not to buy any SUSHI from these funds.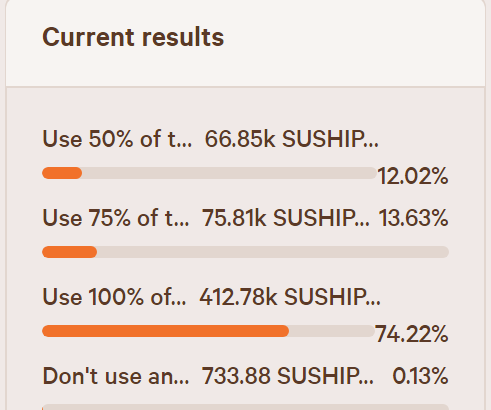 Chef Nomi rendered a long Twitter thread of apologies to all, specifying names of some renowned community members and influencers. He also requested community to give him whatever reward they deem fit for his/her contributions to the project. He said that community can even choose to pay him in locked SUSHI.
Now this is a difficult decision to make for the community.
Should Chef Nomi be rewarded or punished or forgiven?
Is this an honest apology or some plan for more pump and dump? Or not dump but to just cash in on whatever he shorted or accumulated in last 6 days! No one can answer these questions.
Voting is currently in progress and majority votes seems in favour of rewarding half a million SUSHI to Chef Nomi.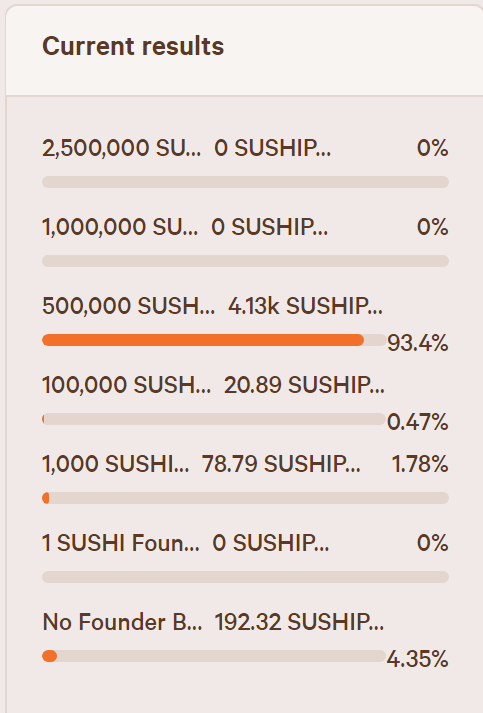 I haven't casted my vote on this proposal yet.
Many people lost a huge chunk of money due to his irresponsible act. And although SUSHI prices are slightly up after this news, I doubt, SUSHI can repeat its bull run again.
How much do you think Chef Nomi deserves to be rewarded for his work on SushiSwap project?