Some scenes bring peace to the mind in moments. Forget everything and give hints to enjoy something new. The touch of some things seems to rejuvenate the mind. Flowers are one of the elements in that thing. The touch of which and the sight of it blossoming rejuvenates the mind and gives an indication of thinking something new.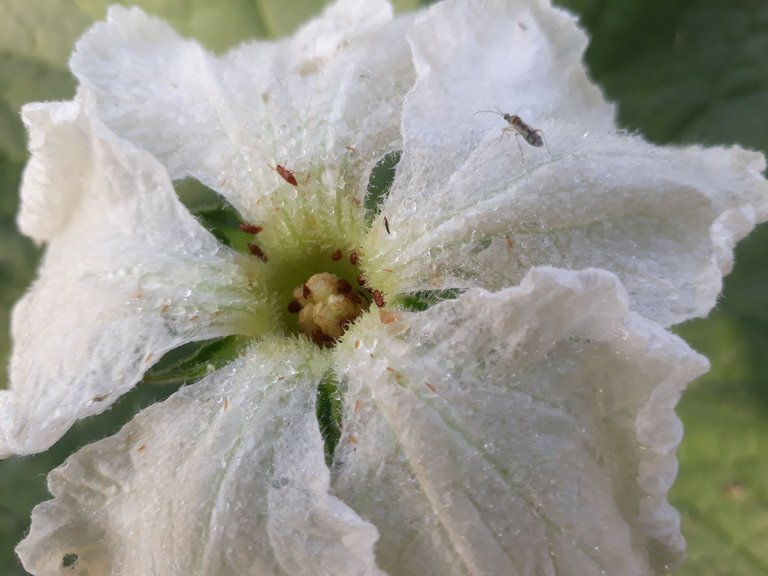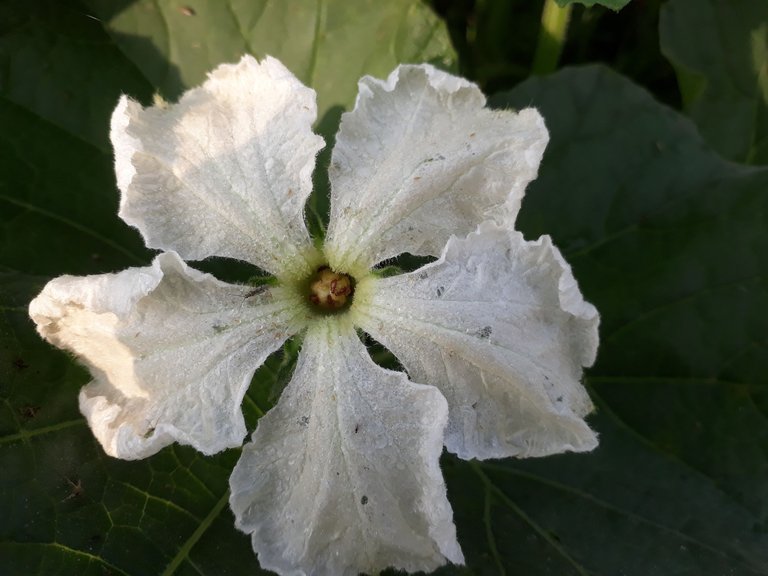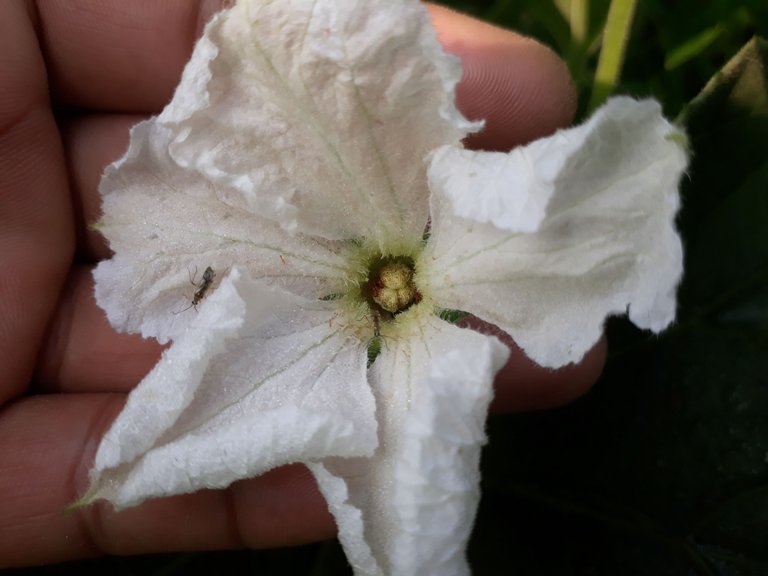 Whether that flower is an expensive flower of a garden or a readily available flower of a vegetable garden. Flowers in the vegetable garden sometimes bring us a lot of joy. Because these flowers of all kinds bring peace in the mind. A few days ago I went to our vegetable garden and photographed some white flowers.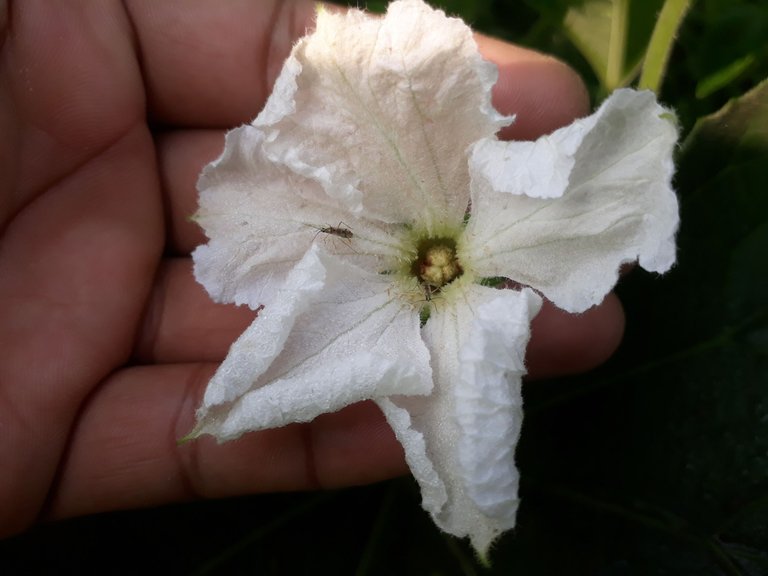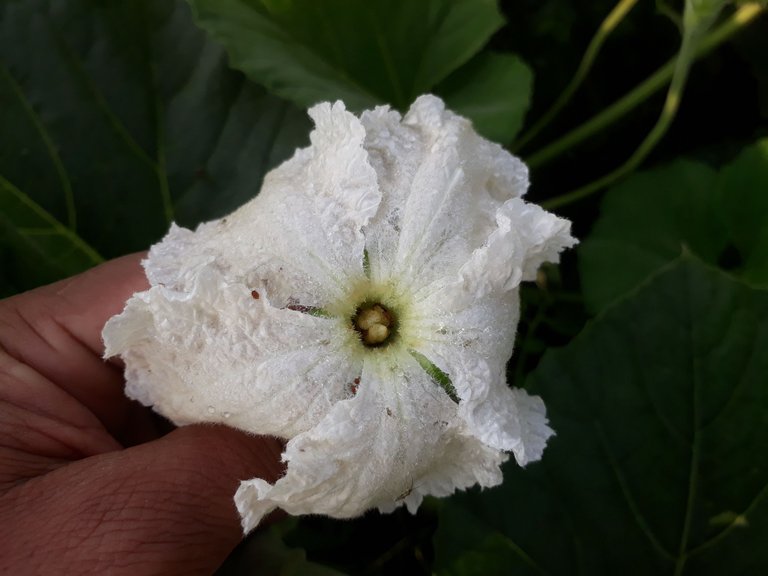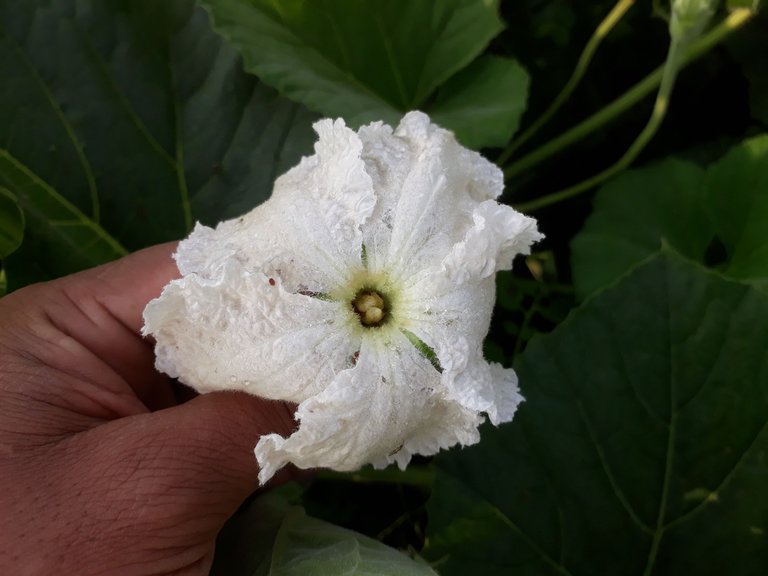 In the morning, when the sun fell on the dewy flowers, these flowers seemed to receive the light of the sun with a smile.
The sight of these flowers blooming in the dew-soaked sunlight this morning brought me joy. Which I liked quite a bit.
These flowers are the gourd flowers of our vegetable garden. A long time ago my father planted some gourd and pumpkin seeds in our land. We also planted some gourd seeds and pumpkin seeds in our house. But the yield of gourd tree in our house was not good. But when I visit the vegetables land on the land planted by my father, I see these gourd flowers which I liked very much and had a lot of joy. Because I thought those gourd trees might not be so good or the gourd would not yield.
However, a few days after the flowers bloomed, some of the gourd yielded and the gourds were quite delicious to eat. The reason my father cultivated these words in a small part is because some of our family needs are met from there. So cultivate vegetables in some parts.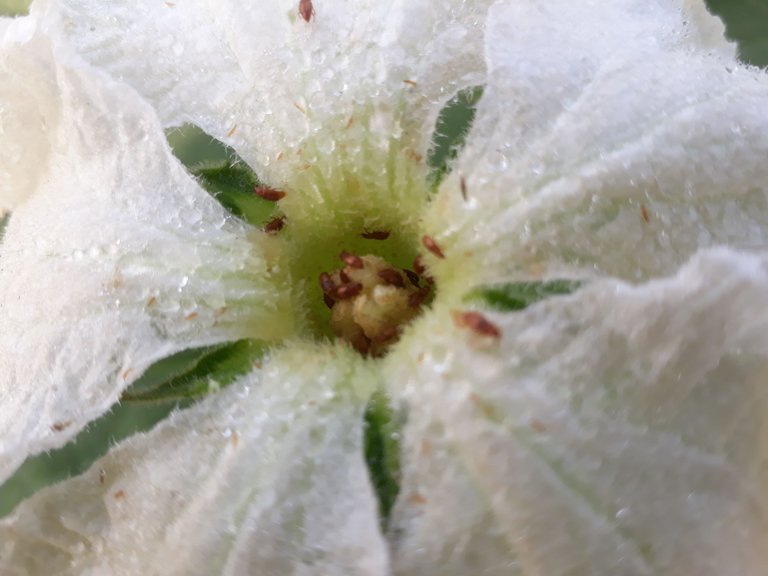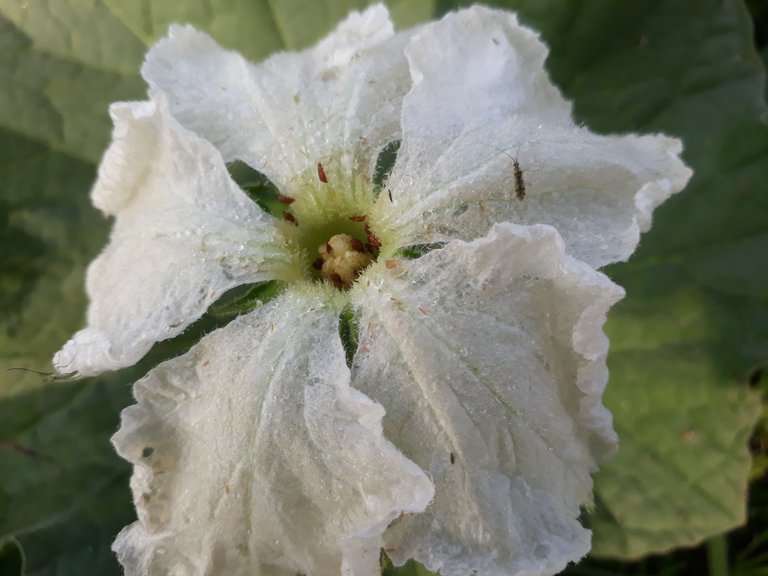 However, when I was photographing the dew-soaked flowers on a foggy morning, I saw some insects inside. These insects were flying a bit. This white vegetable flower was in full bloom. It was blooming like a dish. As a result, these flowers could be seen from afar and it seemed as if the flowers were blooming in the sunlight with a smile.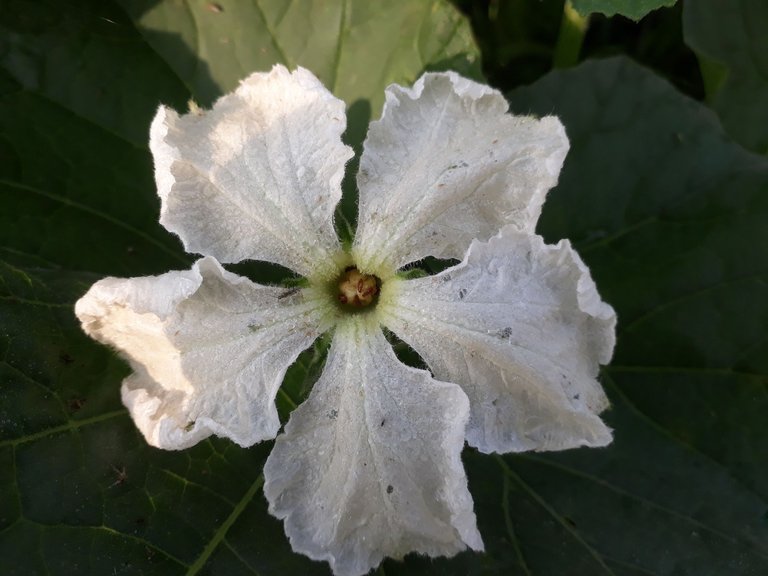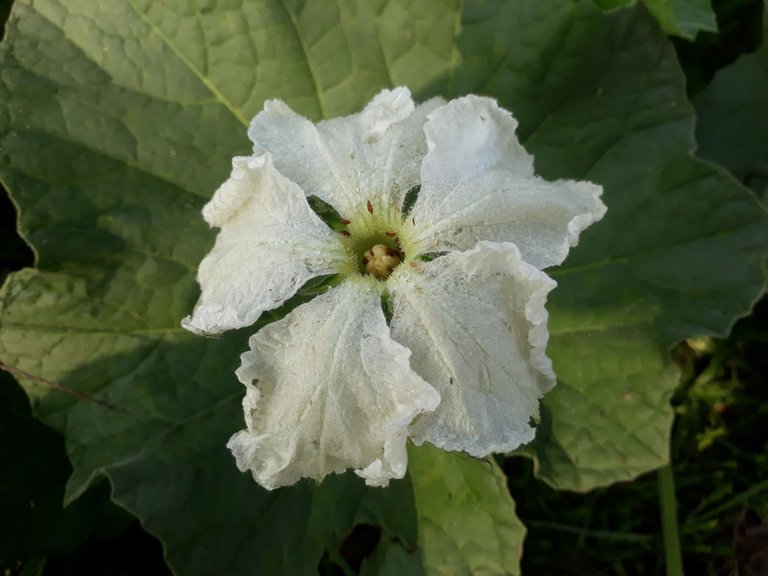 This post is totally plagiarism free and All the pictures taken by me
| Picture type | Flowers Photography |
| --- | --- |
| Device | Samsung Galaxy J7 |
| Photography type | Gourd flowers |
| Focal length | 3.6 mm |
| Photo Location | Cumilla, Bangladesh |
| Photographer | @kawsar8035 |
Much Love And Best Wishes To All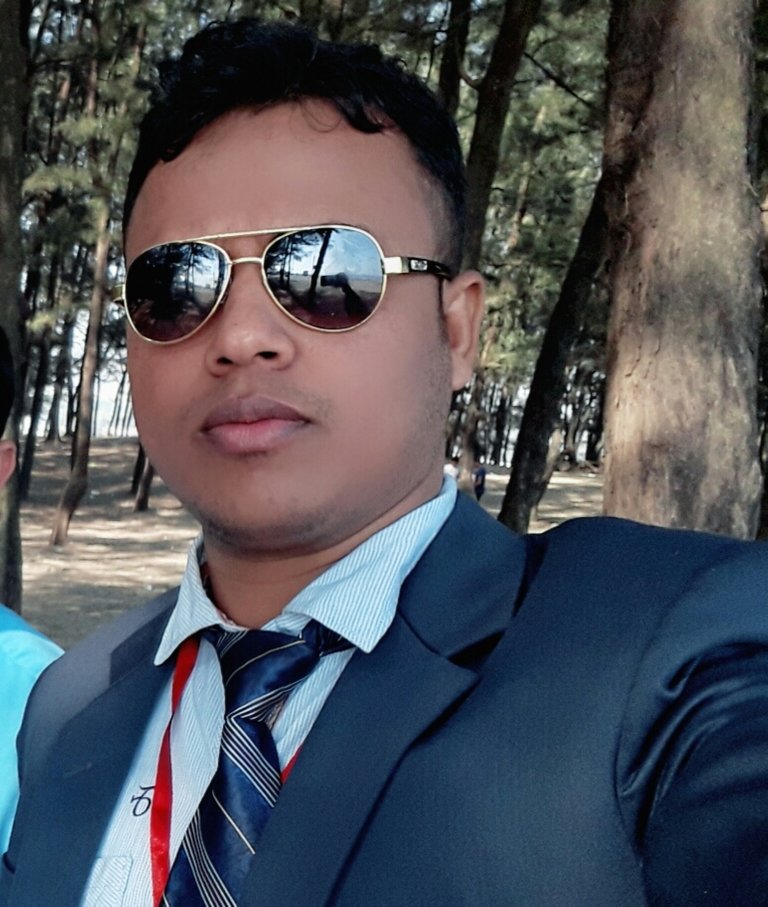 I am Md. Kawsar Hasan. I am a Bangladeshi. I feel very comfortable to introduce myself as a Bangladeshi. An assistant teacher by profession. A writer intoxicated. So I feel very comfortable writing content on different topics. It's great to know the unknown and learn something new. Love to travel.
Add Me On Facebook
Follow Me On Twitter