Only water, frost and ice (Вода, мороз і лід)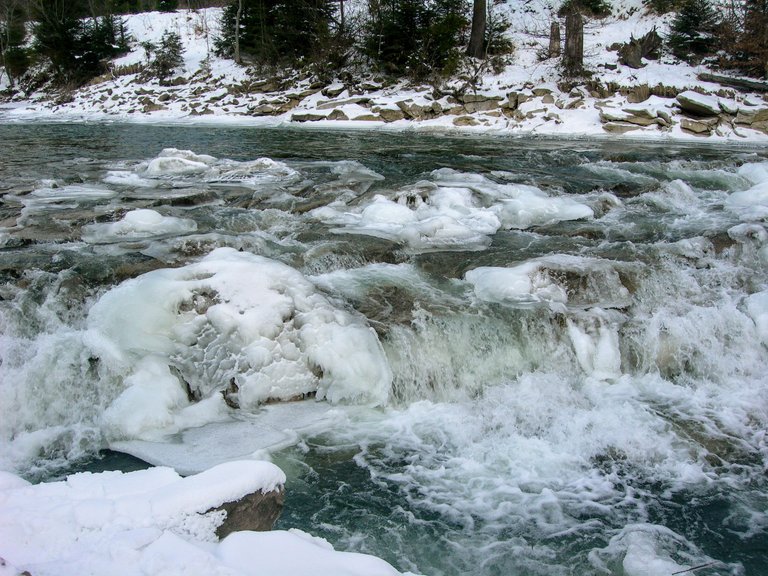 Severe frosts came to Ukraine. Today in my country is a great Christian holiday of the Epiphany. People go to church to consecrate water. And in ancient times water consecration was on rivers. There is a sign that at the Epiphany there is always frost!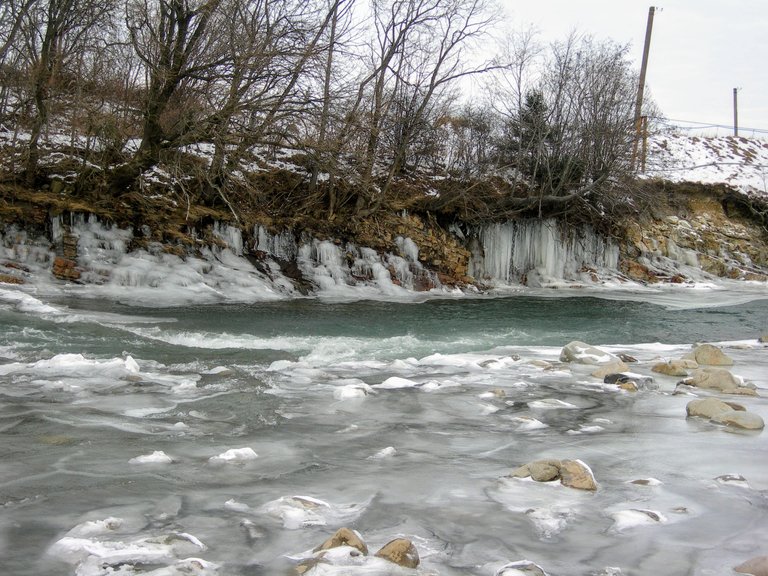 So, let's travel today to the mountain river. These are amazing photos of nature from my trip to the Carpathians, a few years ago. Interestingly, then was quite strong frost and wind too. We rode on the Carpathian tram, it's such entertainment for tourists. And we had many stops in such beautiful places.
В Україну прийшли сильні морози. Сьогодні у моїй країні велике християнське свято Водохреща. Люди йдуть до церкви, щоб освятити воду. А в давні часи водосвяття проводили на ріках. От і ми сьогодні помандруємо на гірську ріку. Ці чарівні фото з моєї мандрівки у Карпати, кілька років тому. Цікаво, що тоді теж був досить сильний мороз і вітер. Ми каталися на карпатському трамваї, це така розвага для туристів. І мали багато зупинок у таких гарних точках.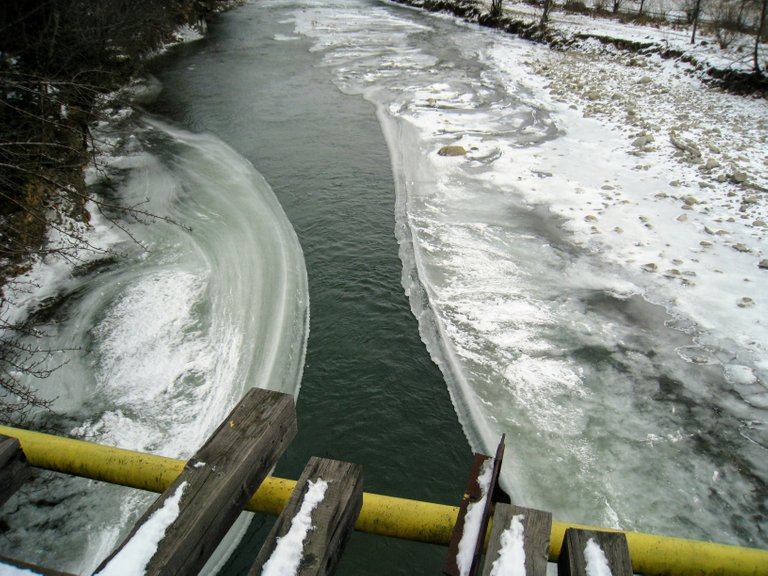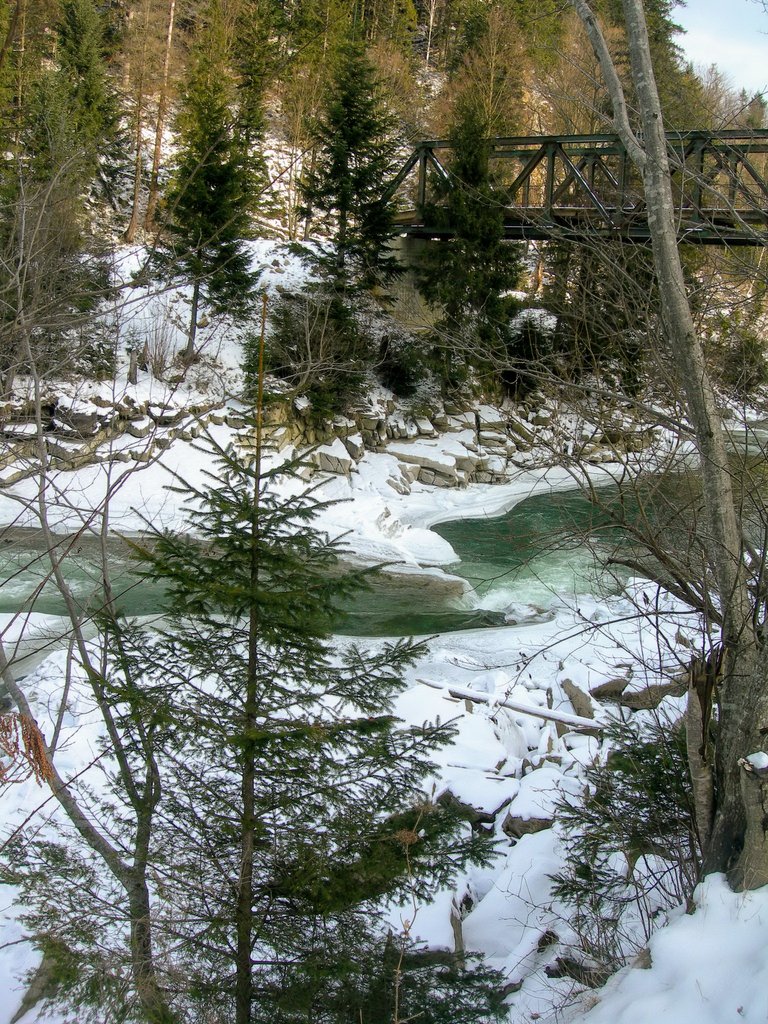 The river is only half frozen, so you can see how beautiful the turquoise color of the water is.
Ріка замерзла лише наполовину, тому можна побачити, який красивий бірюзовий колір води.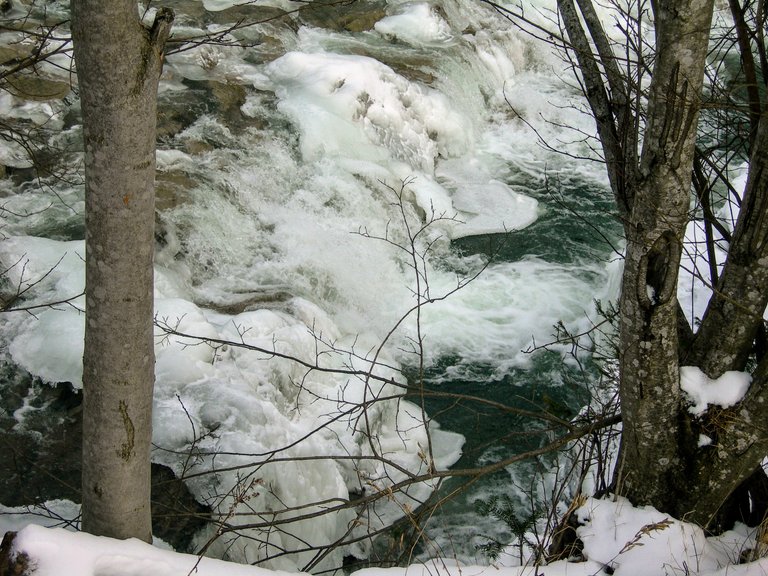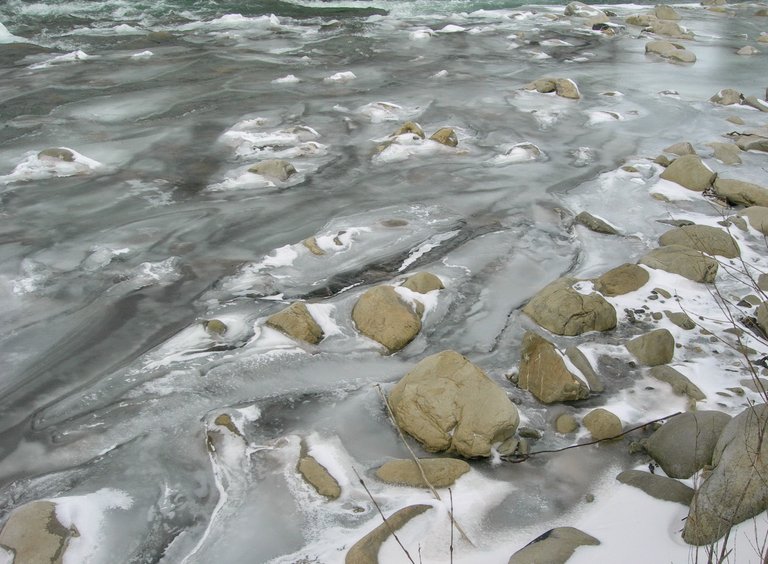 Ice near the shore creates beautiful patterns. Small stones on the shore also add abstractness. How nice to look at these photos now, drinking warm tea in a warm house. It is difficult to take photos in such weather ... ‌
Лід біля берега створює чудові візерунки. Невеликі камені на березі теж додають абстрактності. Як цікаво зараз вдивлятися у ці фото, п'ючи теплий чай і теплій хаті. У таку погоду фотографувати важко...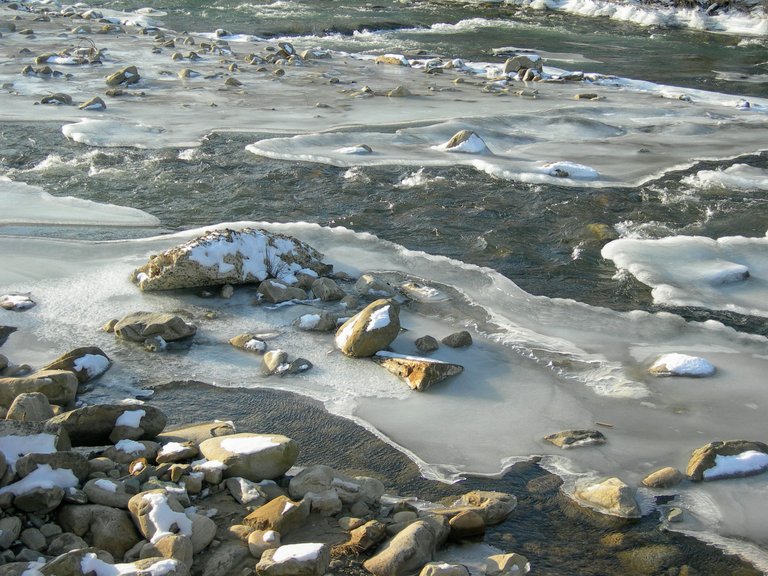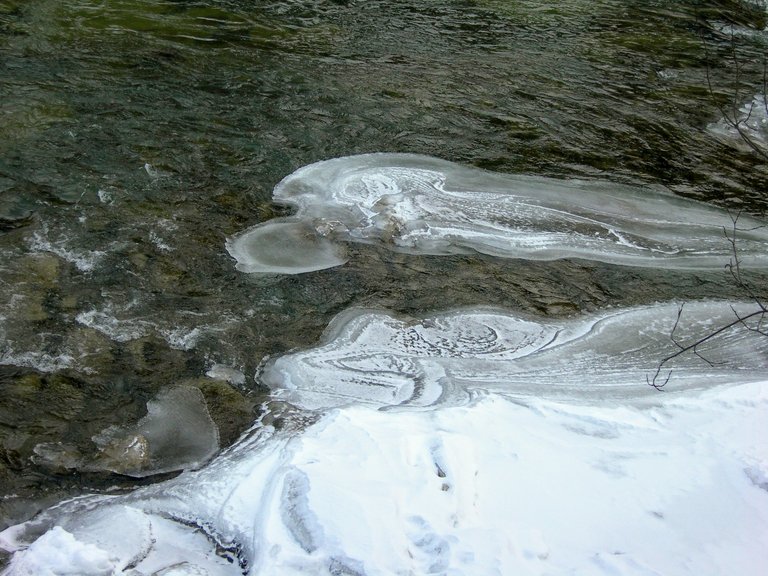 Carpathian forests, dark and powerful, creak a little from the strong wind.
Карпатські ліси, темні і могутні, скриплять від сильного вітру.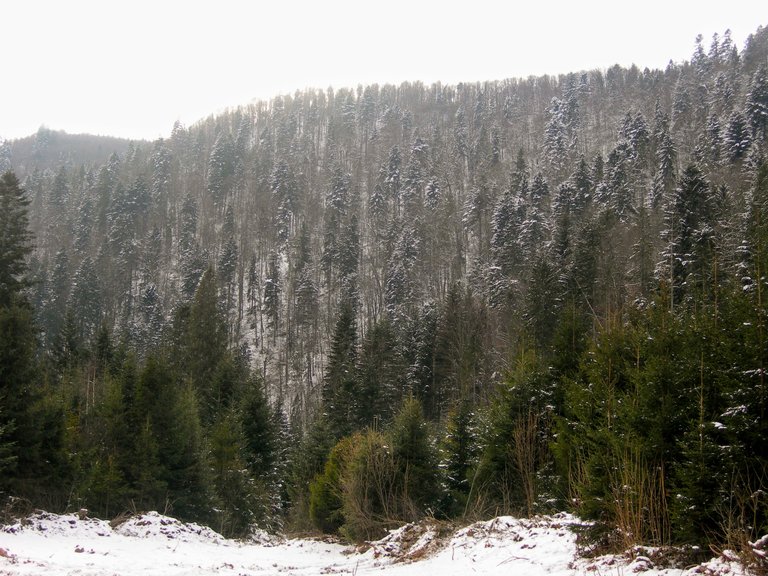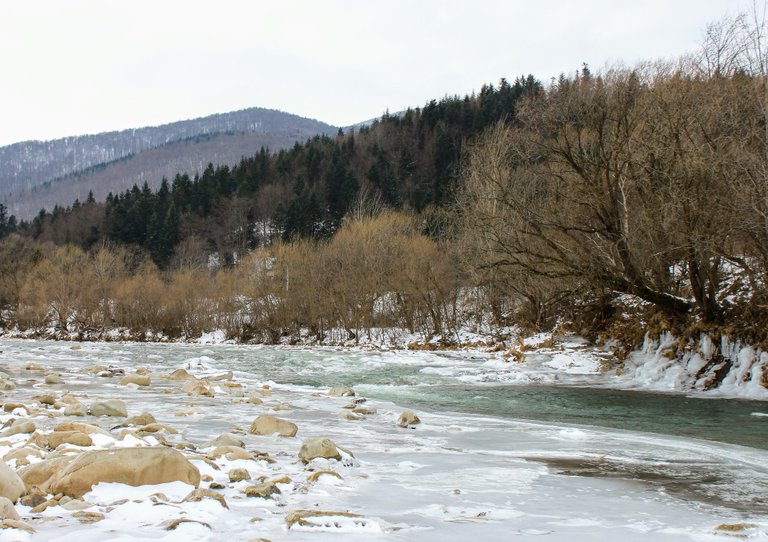 Bridge over mountain rivers is my favorite topic. You go, and there is an abyss under you. And it's especially scary when it sway! I also like to just stand in the middle of the bridge and look around.
Мости через гірські ріки — це моя улюблена тема. Йдеш, а під тобою прірва. А ще особливо страшно, коли вони хитаються! Також я люблю просто стояти посередині мосту і оглядати все навколо.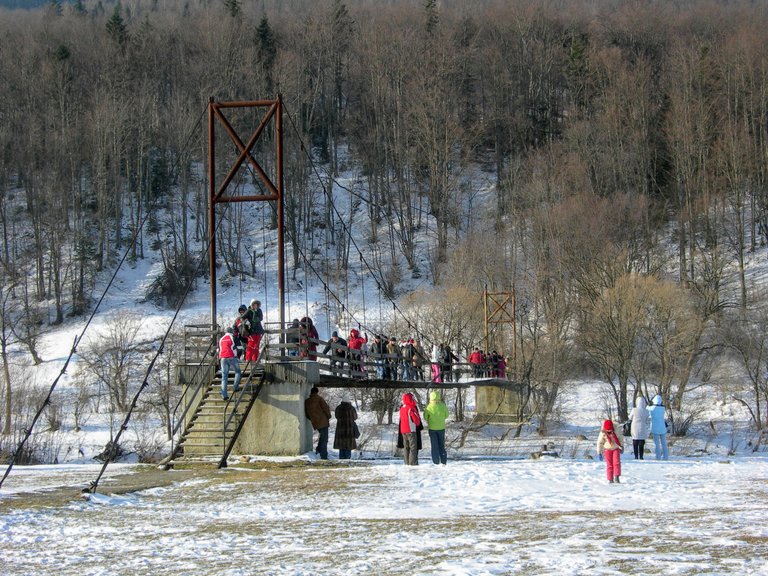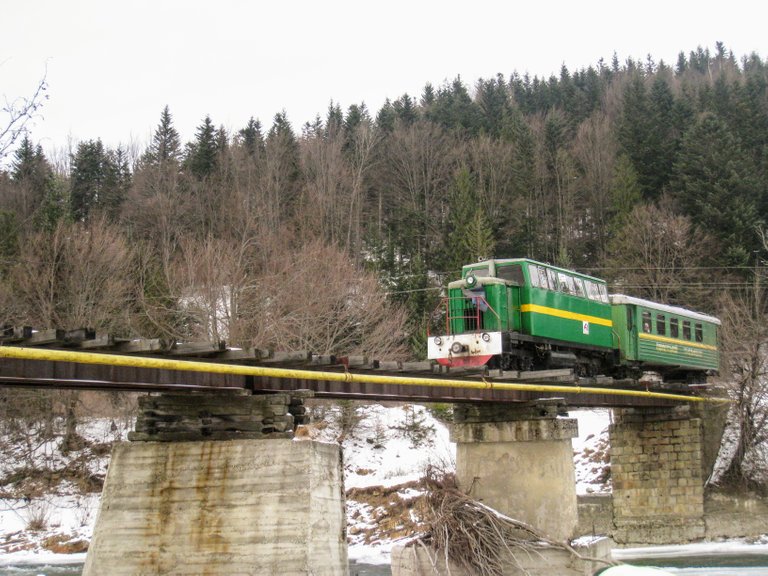 Our mountain "tram".
The nature is quite strict here, it's so interesting to try to catch in the monochrome winter at least some colors.
Природа досить сувора тут, це так цікаво старатися зловити у монохромній зимі хоч якісь кольори.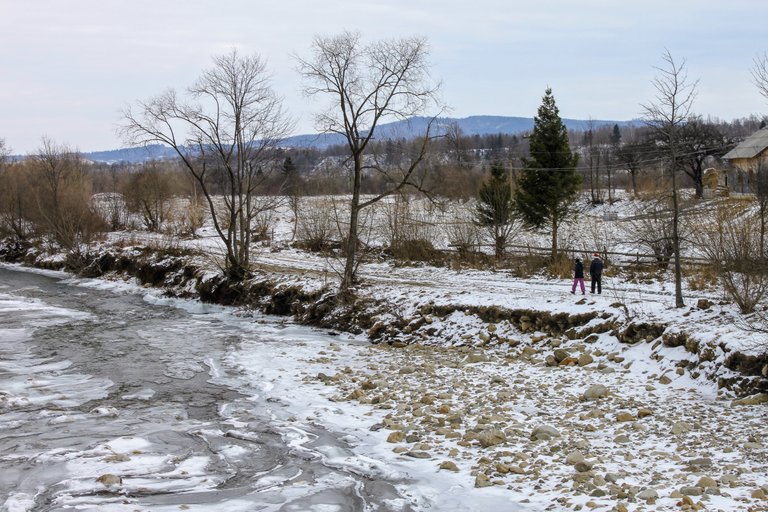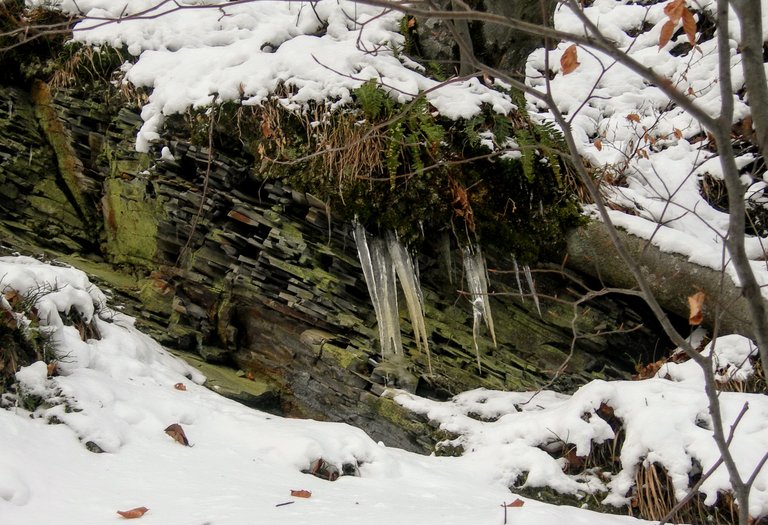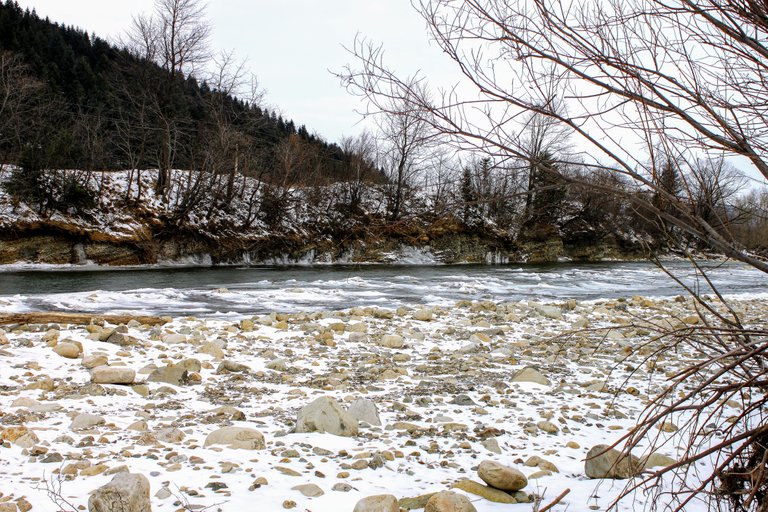 And why do you like winter?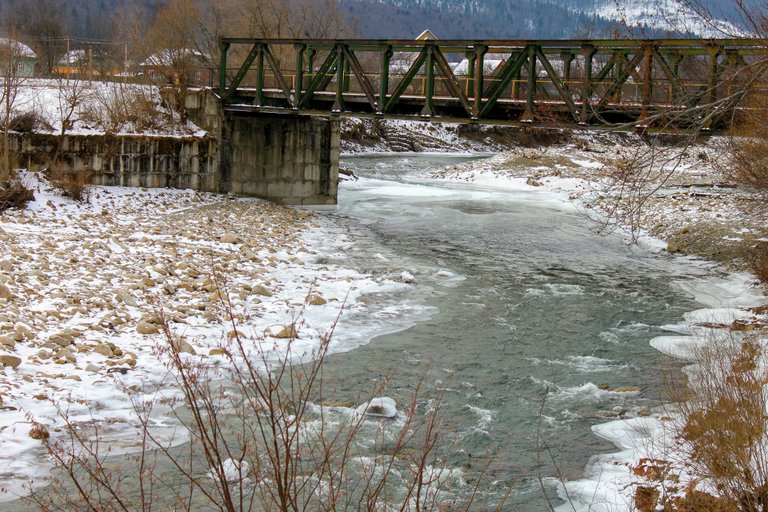 ---
---