My etsy sales have picked up and I found one of my items suddenly sold out. Before Thanksgiving! So I am knitting every spare moment. I also enlisted one of my daughters to begin a sample for a loom knitting pattern I am creating, thus freeing up time for me to knit for my shop.
I also had to practice some cables this week to help a customer. She had several designs she liked for a baby item and I sort of combined the concepts into this easy cable pattern: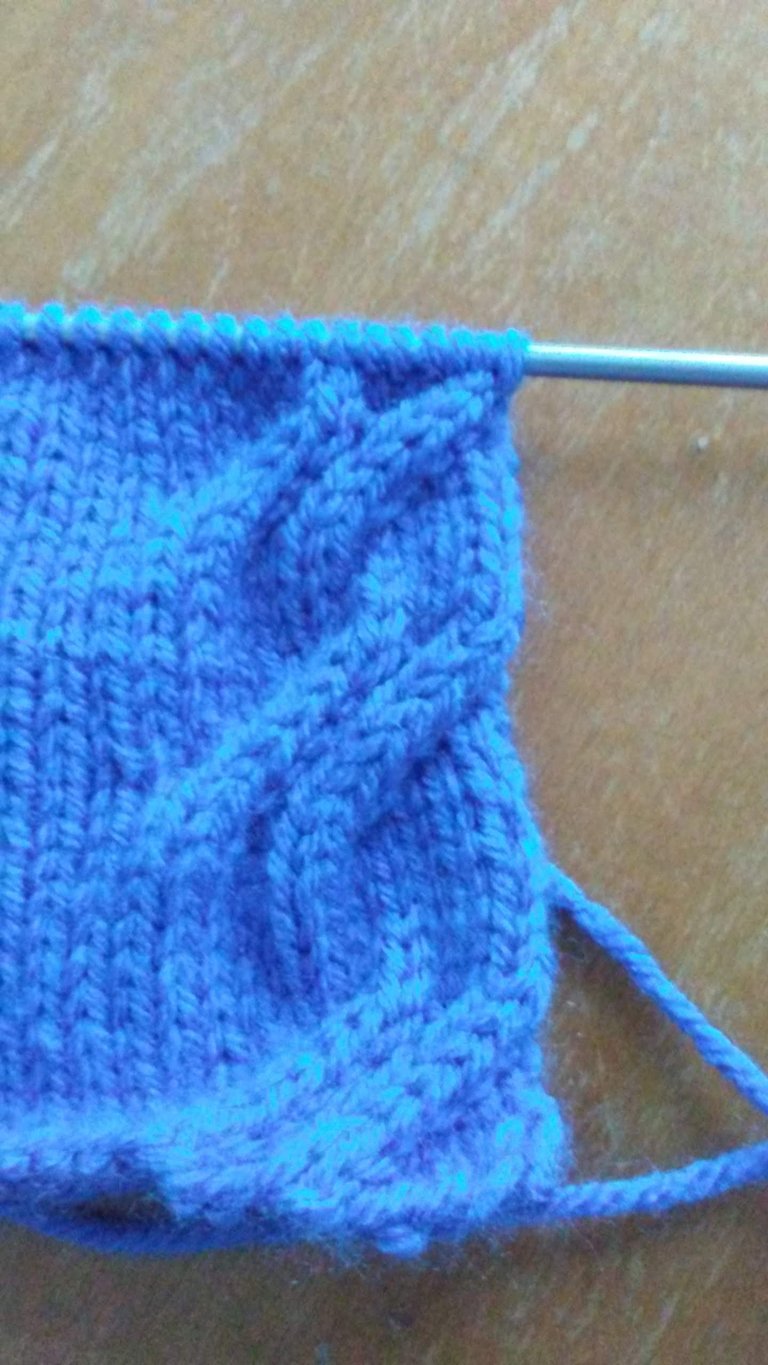 When I get some down time, I want to rework this cable using mock cable stitches so I can eliminate the cable needle.
I also have a list of items I have promised to make for family:
Long lace infinity scarf for sister Robin--DONE!
Pocket shawl for sister Lorie--have all I need, just need to start crocheting
Griffyndor scarf for nephew--in progress
Sweater started for daughter last year--in closet, to my shame, along with a quilt that needs binding and...
OK, this is getting embarassing.....
We needleworkers will always have more great ideas than time to make them. But it is pure joy most of the time, right?