Still Same design but making mine I decided to go with an entirely different approach 😊.

Hello my fellow needleworkers,
Bless morning to you all, it's a beautiful weekend morning and am so excited just that the weather is cold and am thinking how to go take my bath with cold water 😭 😢 so I could prepare for work and it not easy at all, that's by the way, hope you'll are having a great time and you'll slept well.
So friends, later today I'll be going for a traditional marriage in my village and the feeling am having right now is massive, am super excited about this fact 😊.
This morning want to share with you same design that was made by my cor-worker at the office, the one I supervised him while he was sewing few days ago and I also shared it here too, but today I'll be the one sewing that same design but I'll be using a different approach to achieve mine, so it gonna be same design but different approach. I fell in love with this design since the day he made his and have always wanted to try this design too so I saw an opportunity to yesterday at my work place my boss brought this design to him because he was the one that sewed the last one and he did extremely well so my boss gave it to him to start so the sewing again, when my boss left I beg that he gives me the cloth for me to sew and he was generous enough to give me and I did the sewing this time I did the sewing and he watched me closely 😂, like I did to him when it was his turn, so how it's my turn and he supervised me 😂.
So friends am here to share with you all my own way of making this outfit but same design. This was how
Mine came out looking when I was done😊.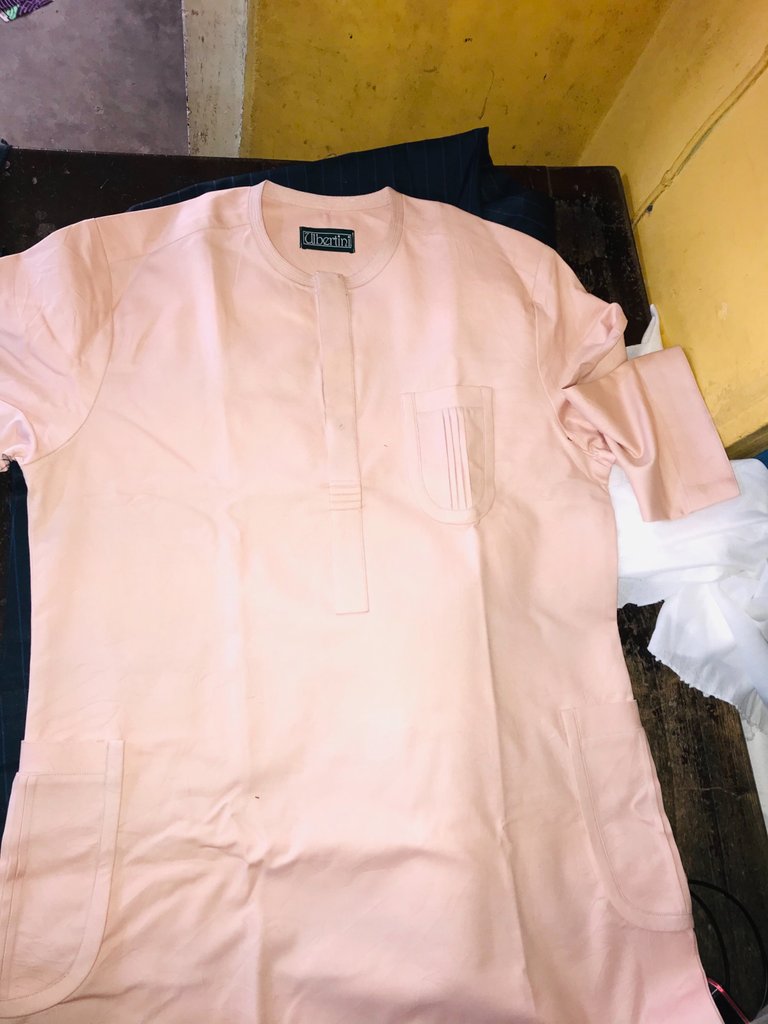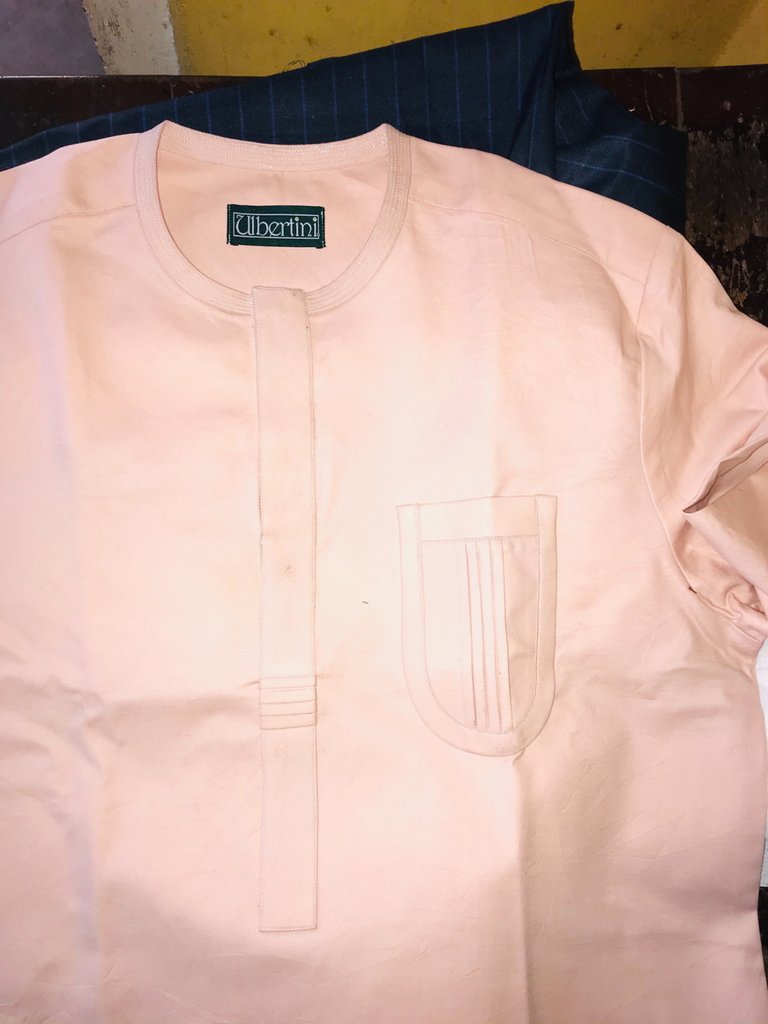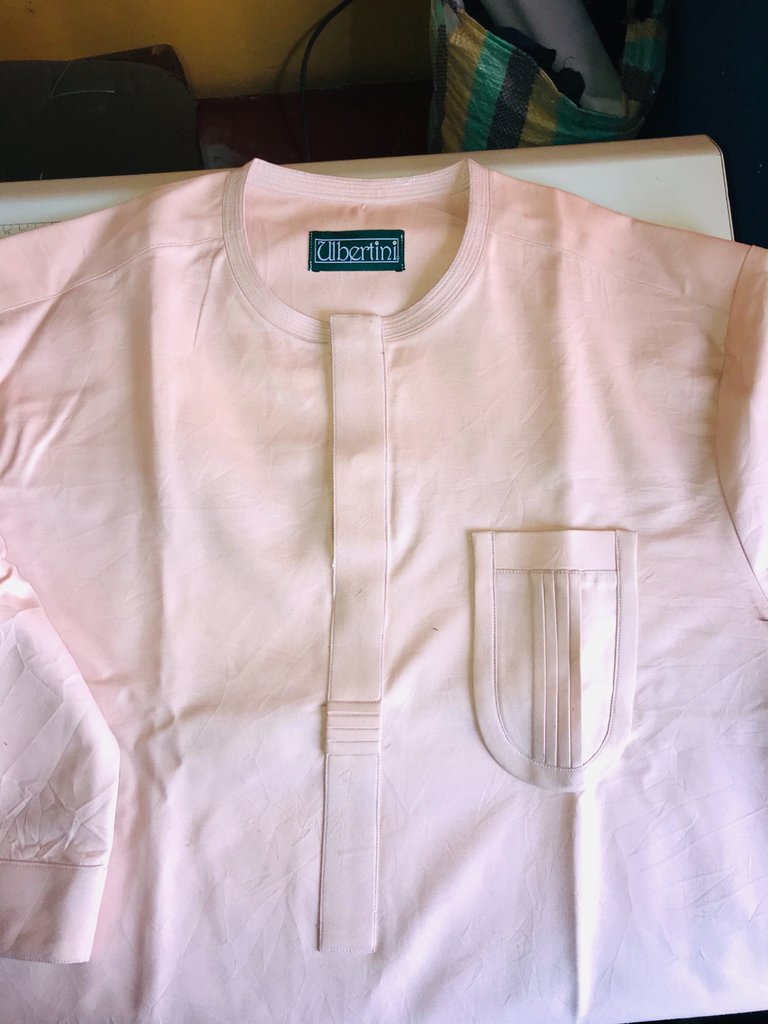 Equipment used:
A pink colored fabric
Light heirstay gum
Matching thread
Cloth gum
Usually the cloth is been cut by my boss at the office and he just brings it for me to sew it with the design of his choosing.
My sewing processes:
First step:
Usually before starting work on any fabric first thing I usually do is to take out the front of the cloth, iron out a straight line to indicate the middle of the front so as to help me in the design I'll be making so it will not end up not being straight or look rough, so in other to avoid that I just had to iron out a straight line at the middle
Secondly:
Next thing that I did was to take the fabric again and cut it size of 2.5inches and length of 16inches of the fabric and I cut it out and pleated it 4times, after that I cut the cloth gum size of 1inches and I gummed it to the flap i just finish pleating and I used iron to bend it to form flap.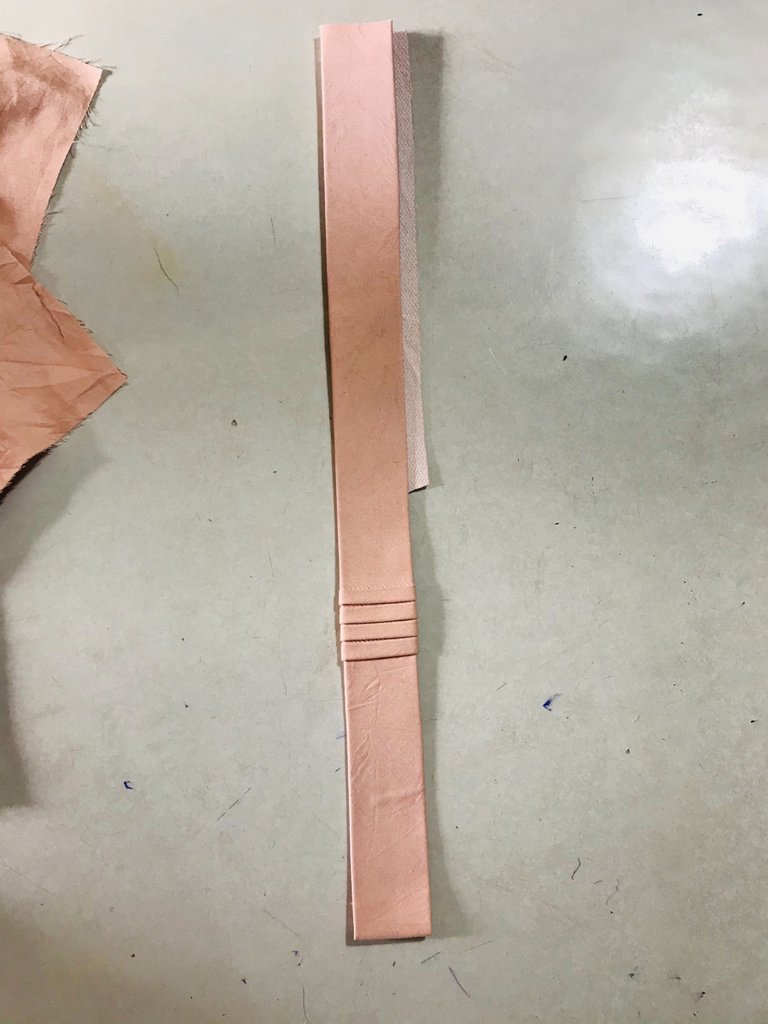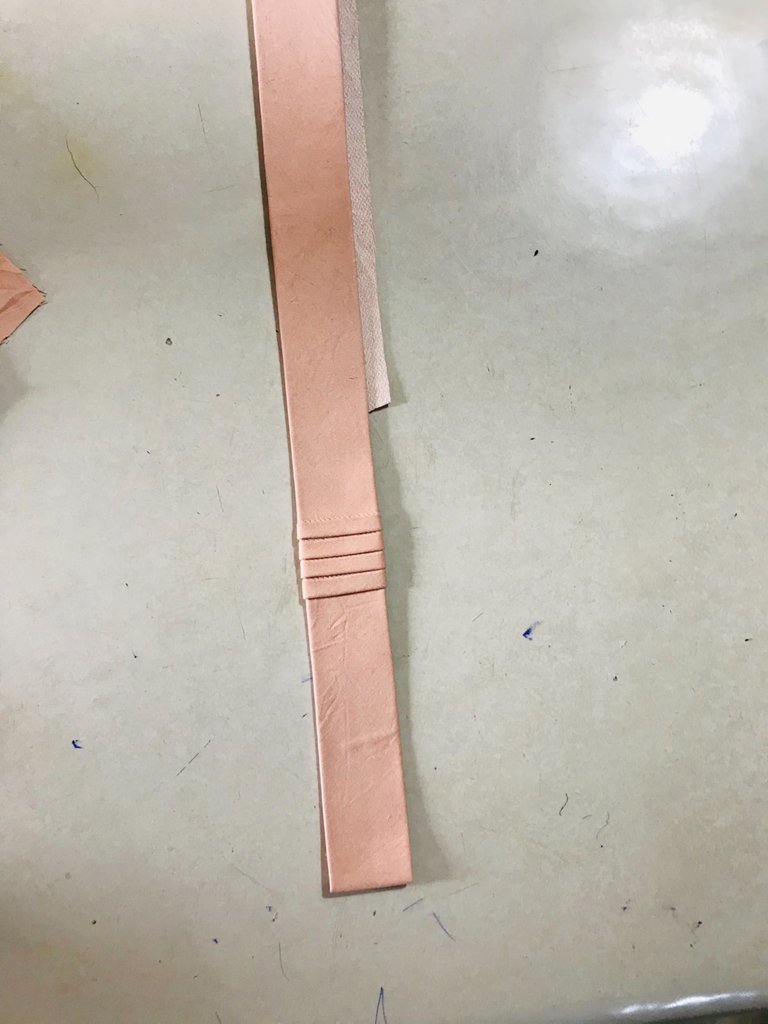 Thirdly
I proceeded to cutting the fabric again and i pleated straight 4times and After the pleating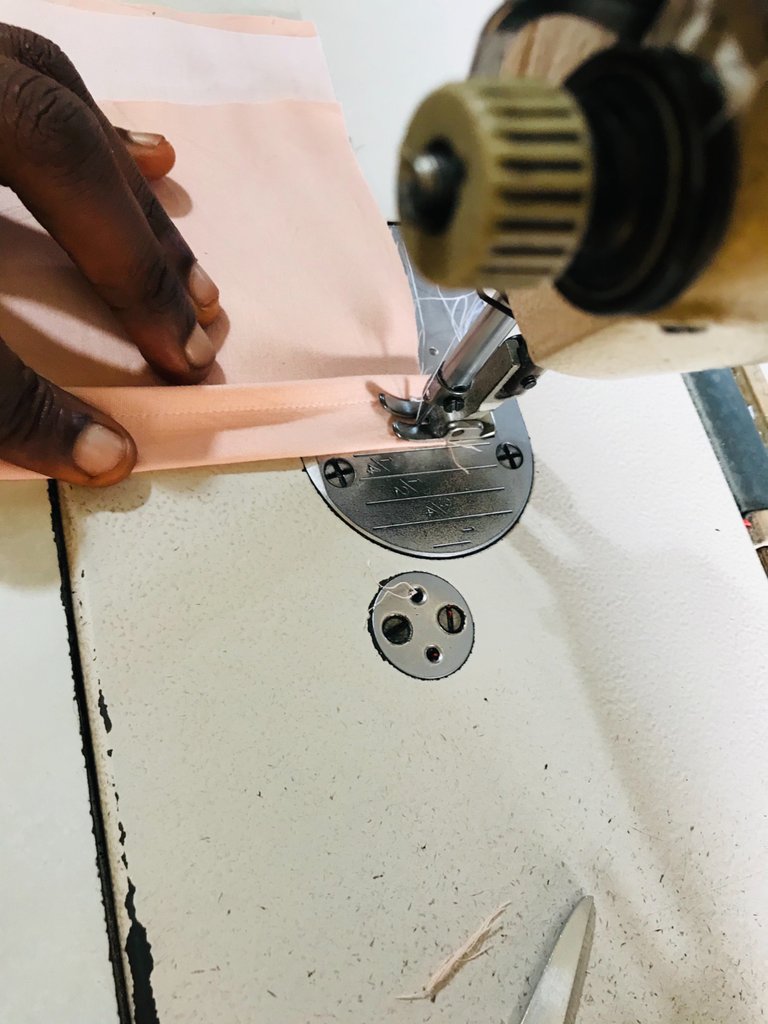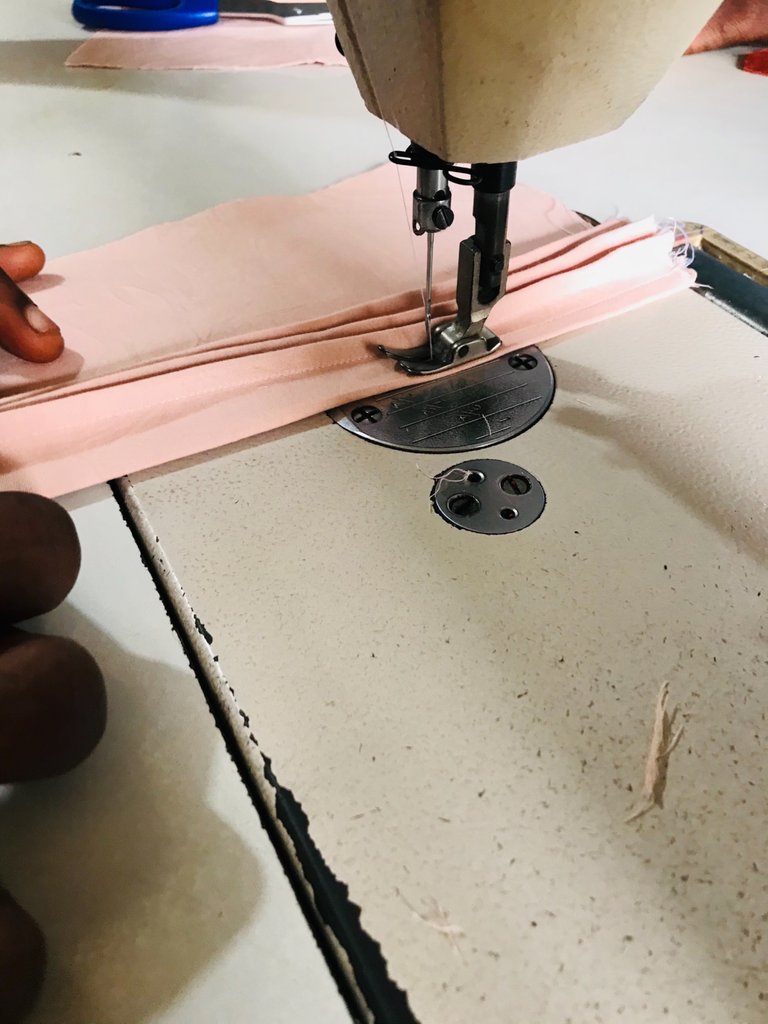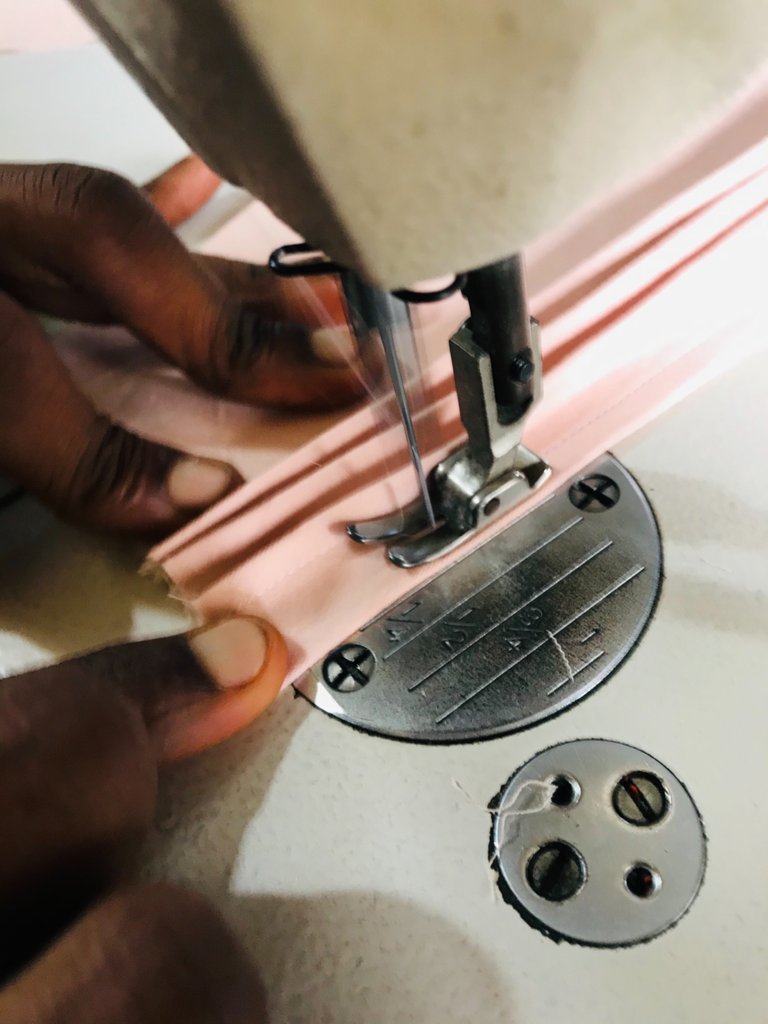 I cut it size of 3.5inches and length of 5inches and I cut the fabrics again In a slanting form and I bend both sides in using an iron, after that I used it to pipe round the pocket and I place it to the front, it was suppose to be the breast pocket. So I sewed it to the front beside the flap.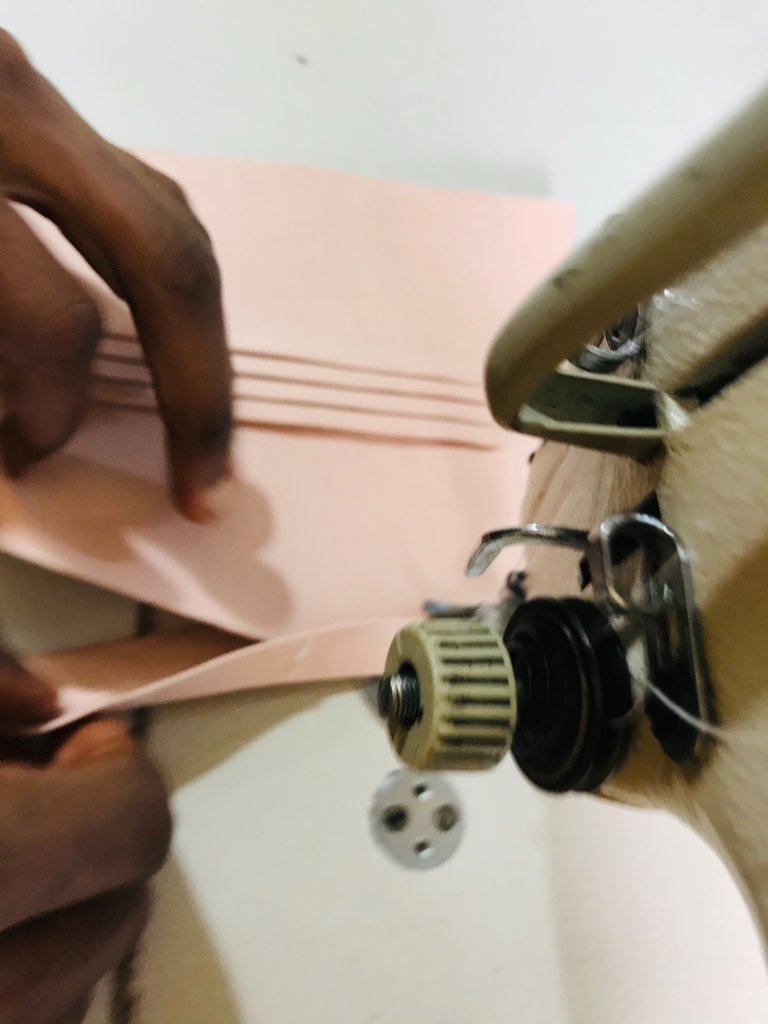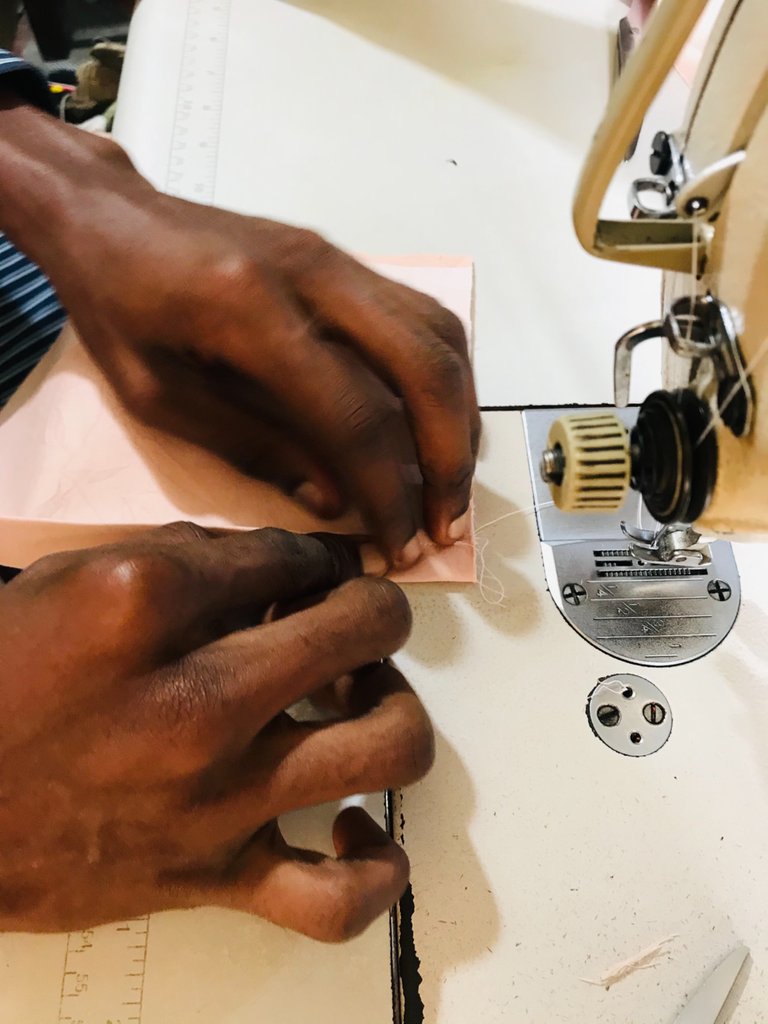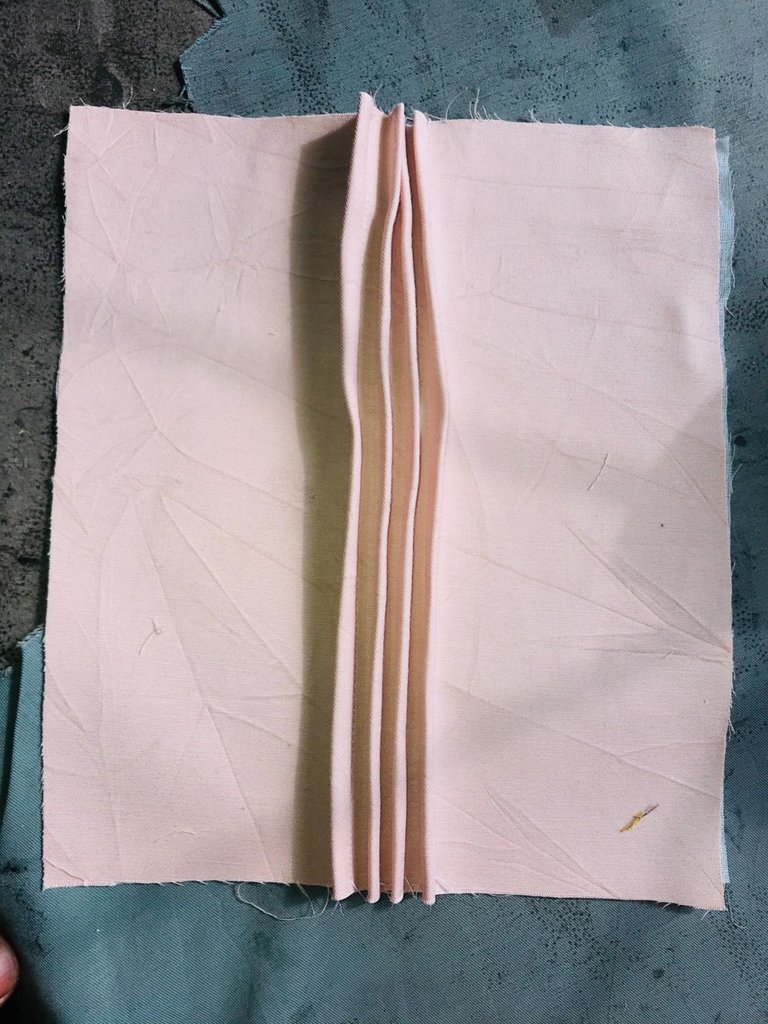 Fourthly:
Now the front was ready and I joined the back side to the front and trimmed the both shoulders and included the both sleeves and jointed the body side according to the measurement I was given.
Finally:
I cut the piece again in a pair, I now pleated them both 4times, after that I cut them size of 7.5inches and length was 7inches and I cut the fabric again in pair but in a slanted form this time and I bend and iron it and I used them to pipe the pleated ones round and when I was done that was to be use for the side pockets.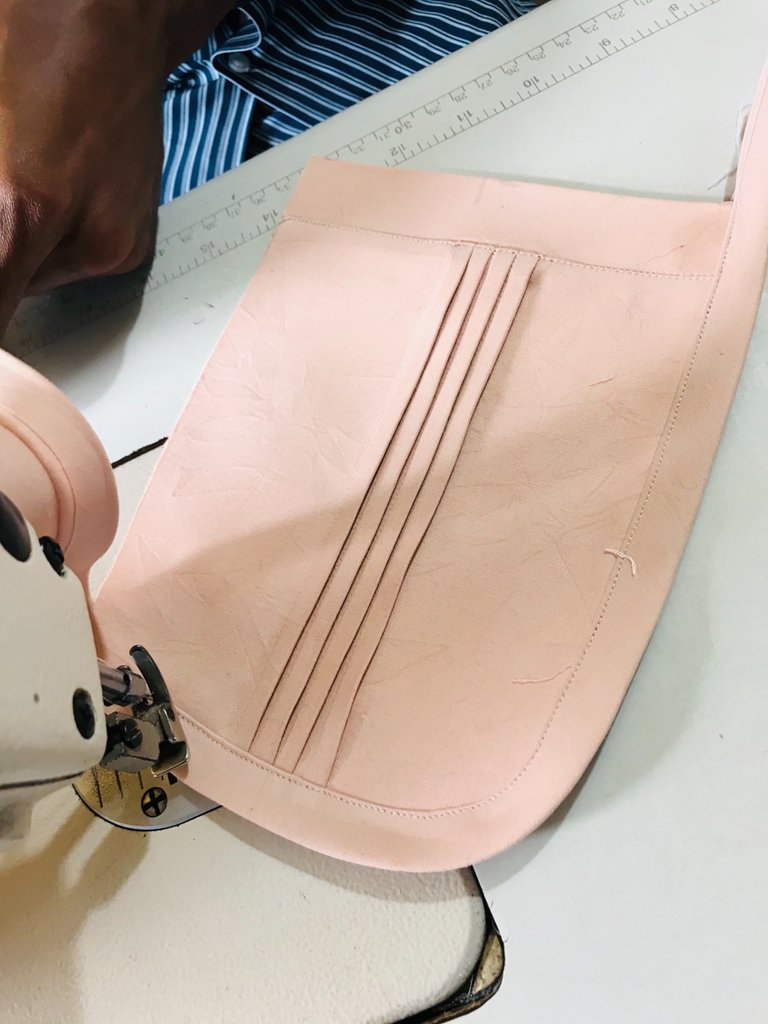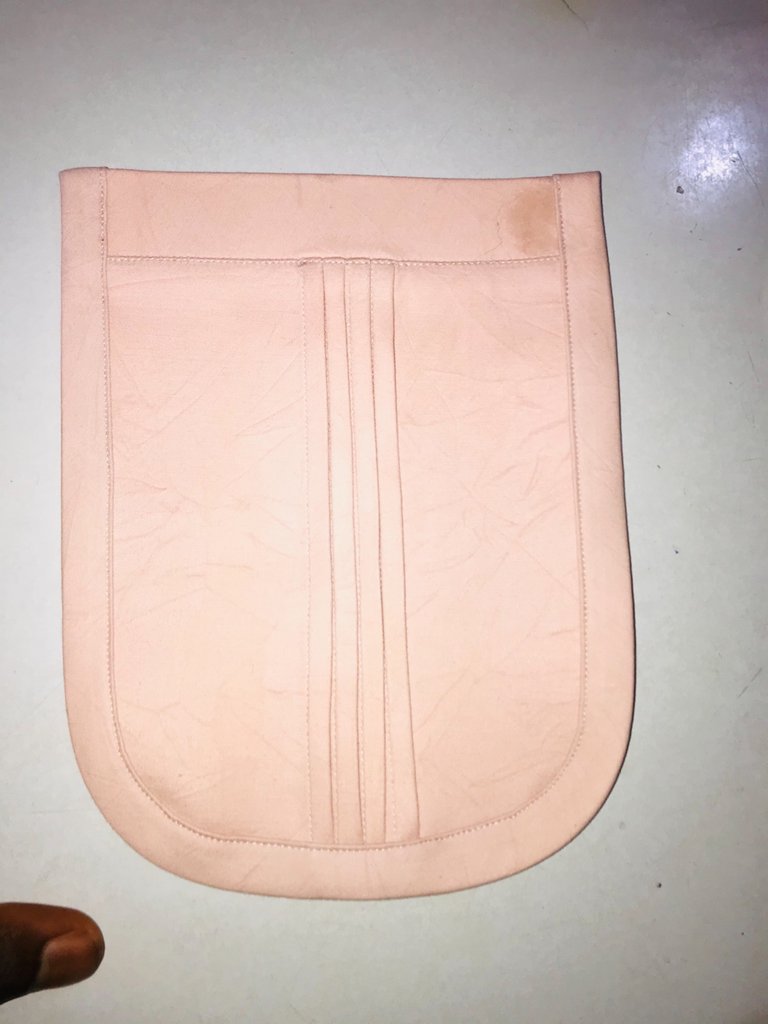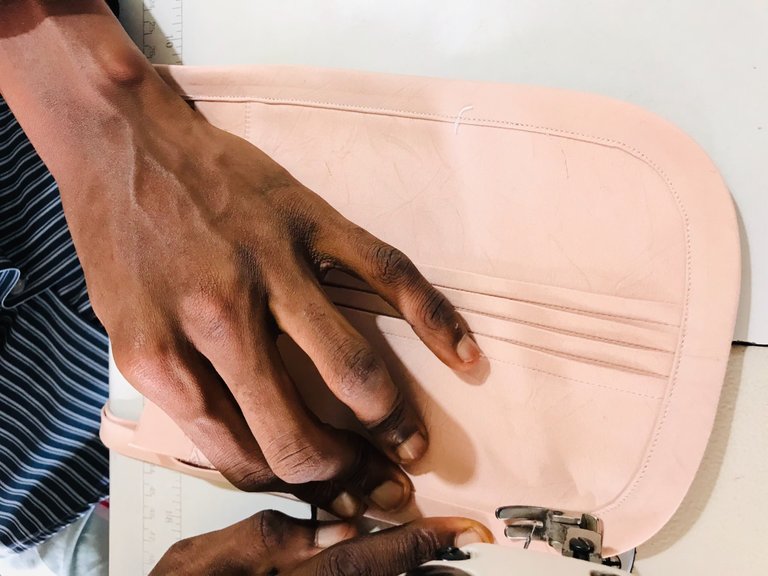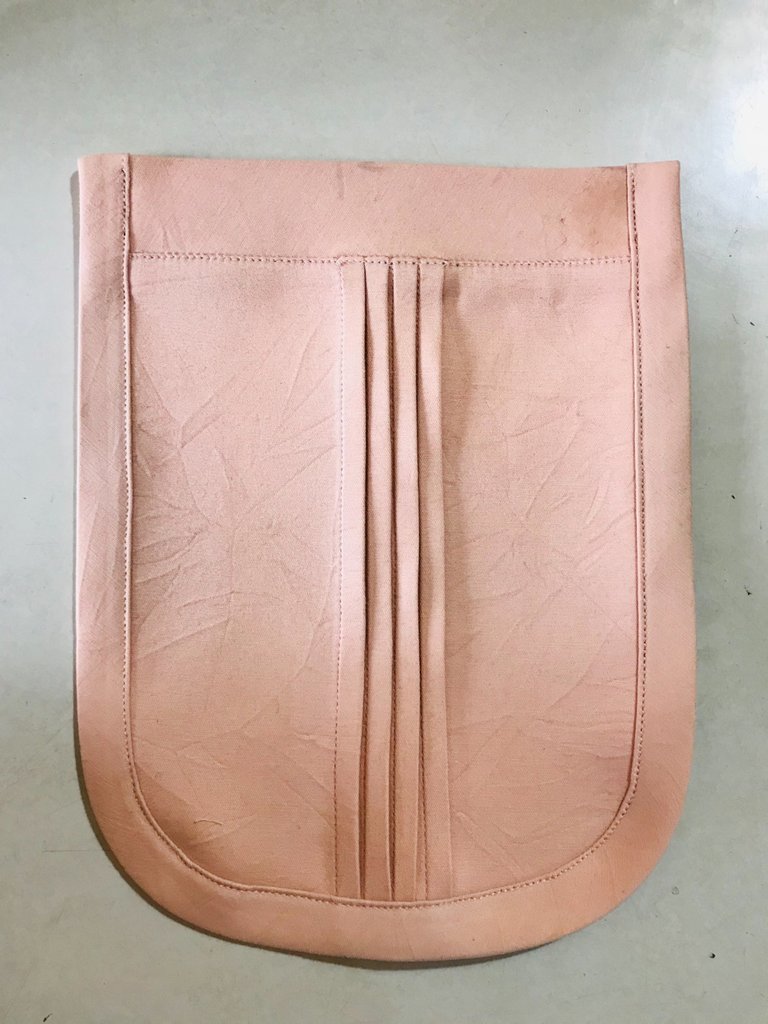 I was done with the body joining so I bend the length and I included the side pocket to the outfit and I piped the neck and the outfit was ready!!!
Thank you so much guys for always watching out for my post and for your comments and votes too, God bless you all. I wish you all a prosperous day ahead. Good vibes 😎
Much love from your favorite brand @smilestitches!!
---
---