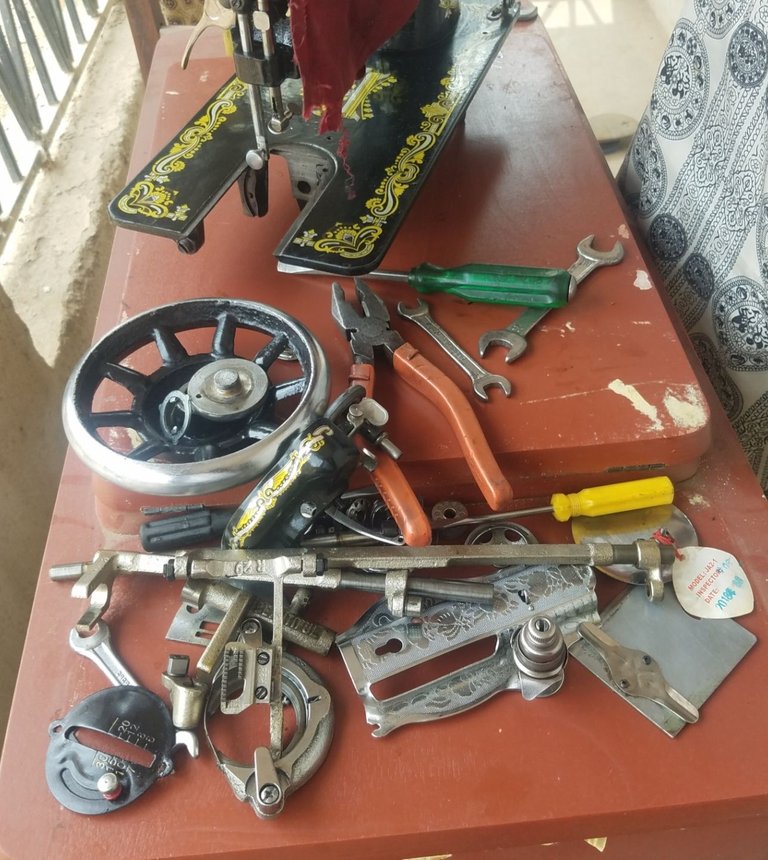 ---
Been long i did this, the other side of me sewing & making bag. Lately it has been from one garden to another to farm, well, thats inevitable because another planting season is about to begin and i must say I've abandoned my sewing machine, now looking rusting, servicing the whole component parts is a must especially now that I have a work todo with it.
I can't always depend on the repairer, a long time i've always learned to do it myself, general maintenance and routine servicing of any machine is a very important one which one must learn to do by himself
---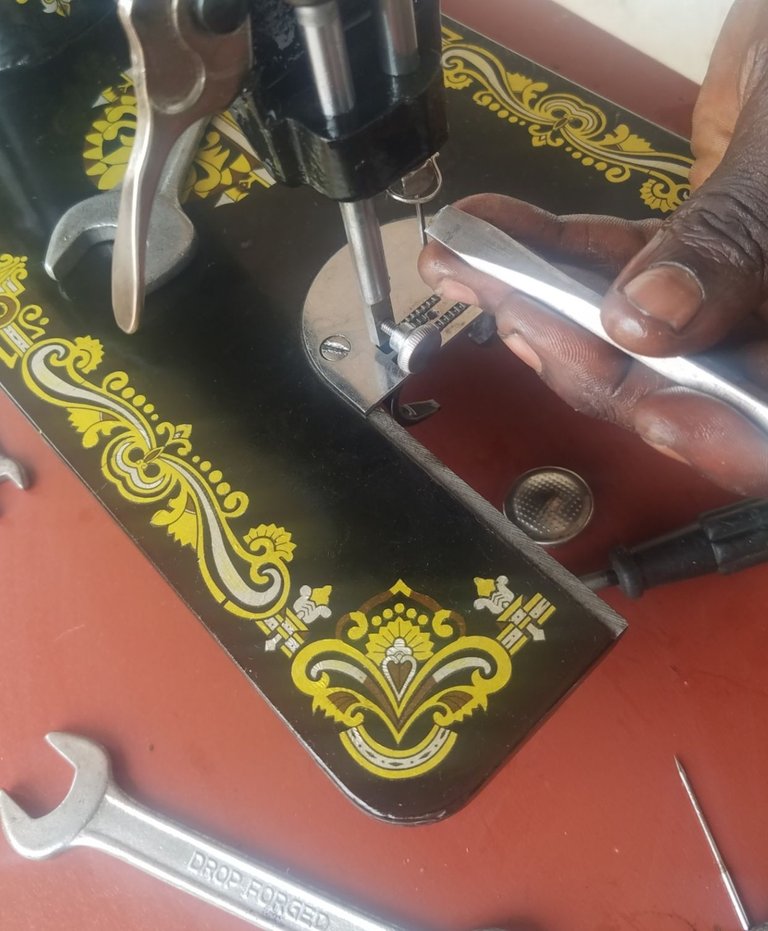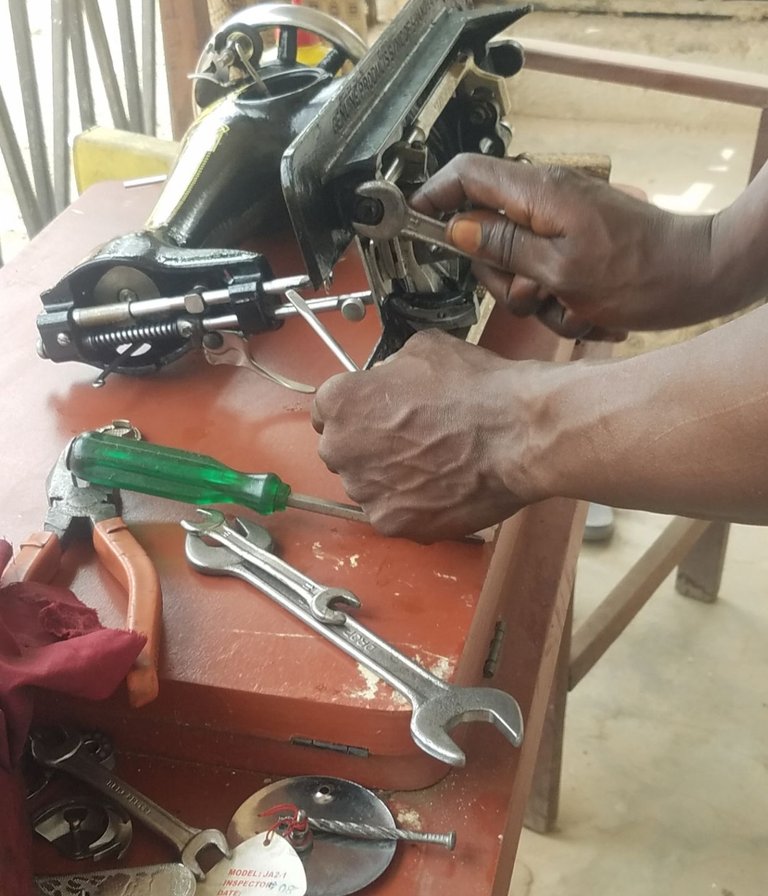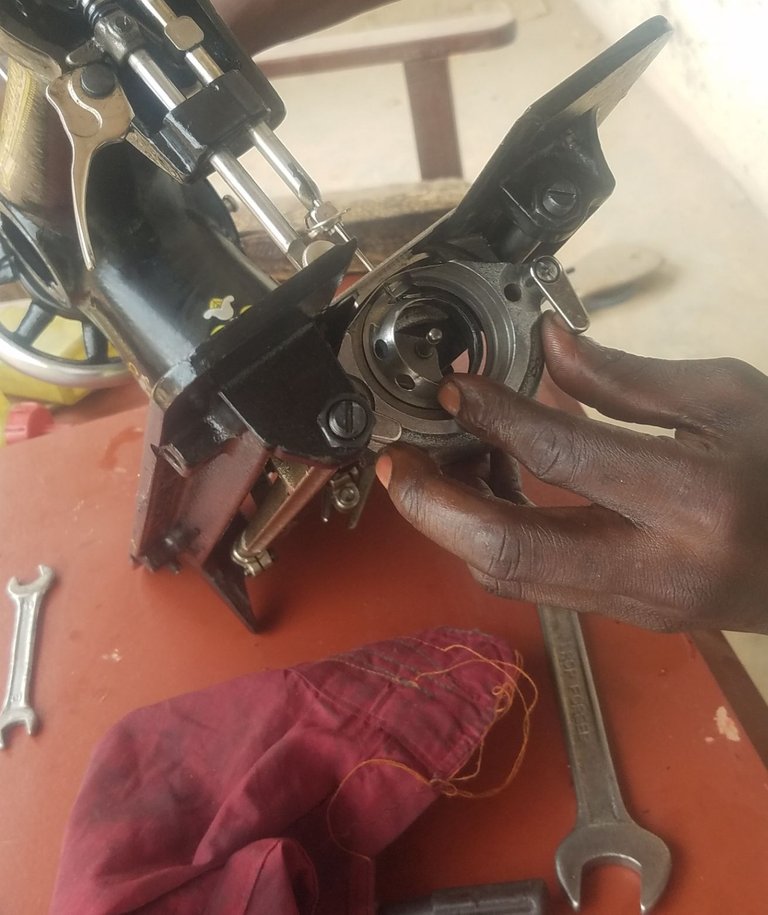 Before this, the machine hasn't been working properly, while it jumps stitches, gathers thread and the needle mouth keeps breaking, i've done the routine maintenance checked but it still not work, I just knew its time todo the full servicing,

First thing i did was to remove the dirts all round the machine especially the feed dog while i remove the needle plate, the foot and needle to enable proper cleansing.

i carefully check the bobbin, the bobbin is the one underneath the needle plate, i remove all dirts in the bobbin by using cloth to wipe out. I also check the bobbin winder and the tension

adding machine oil to all the moving part.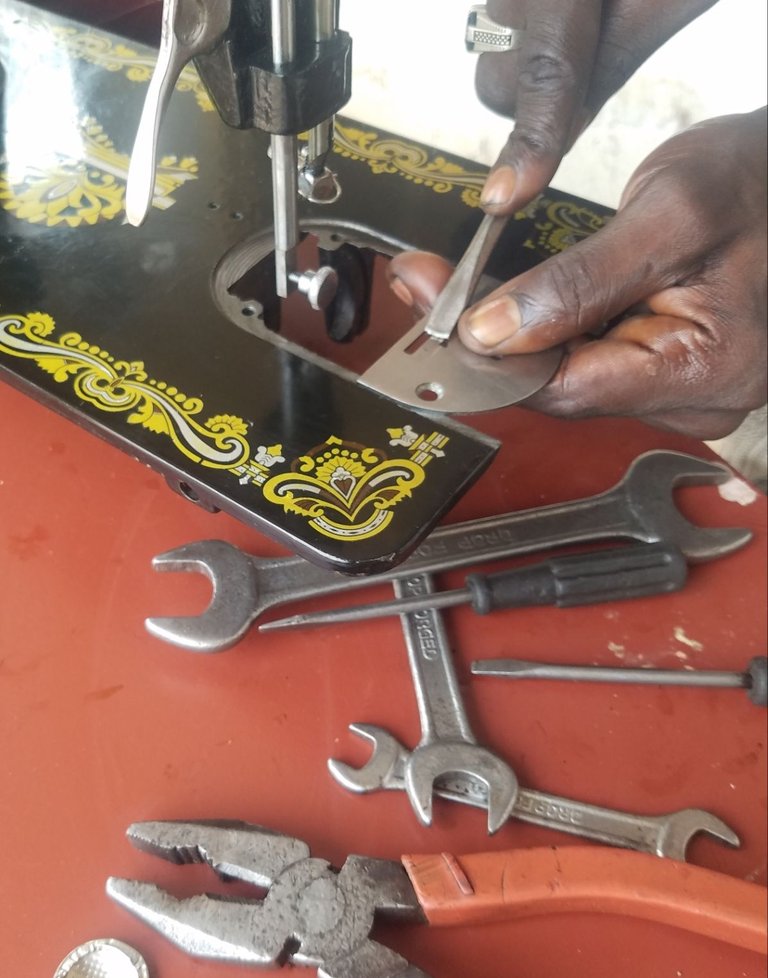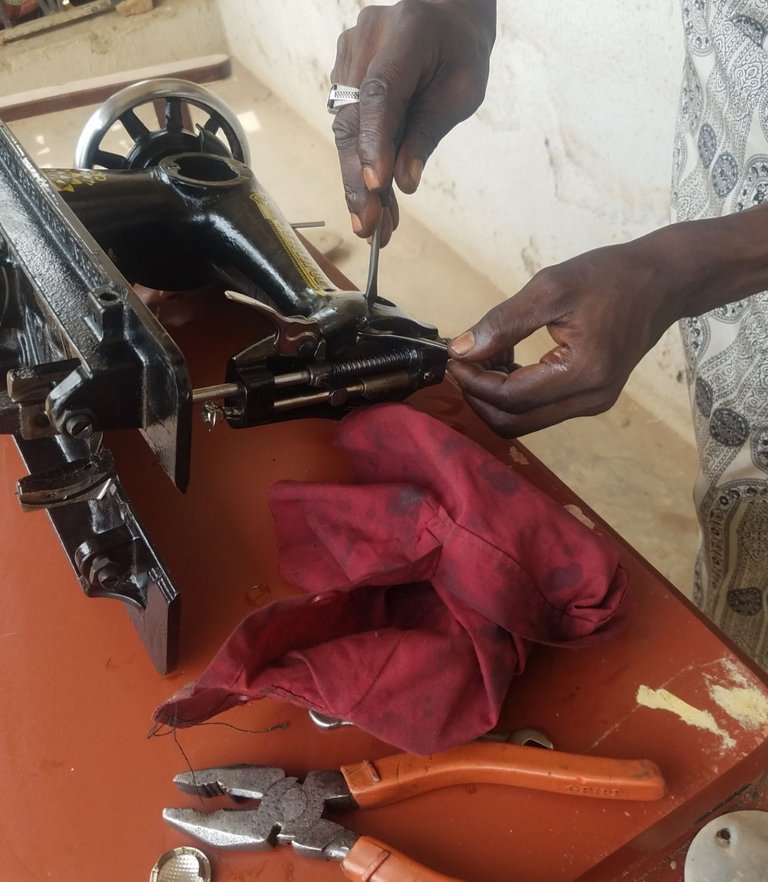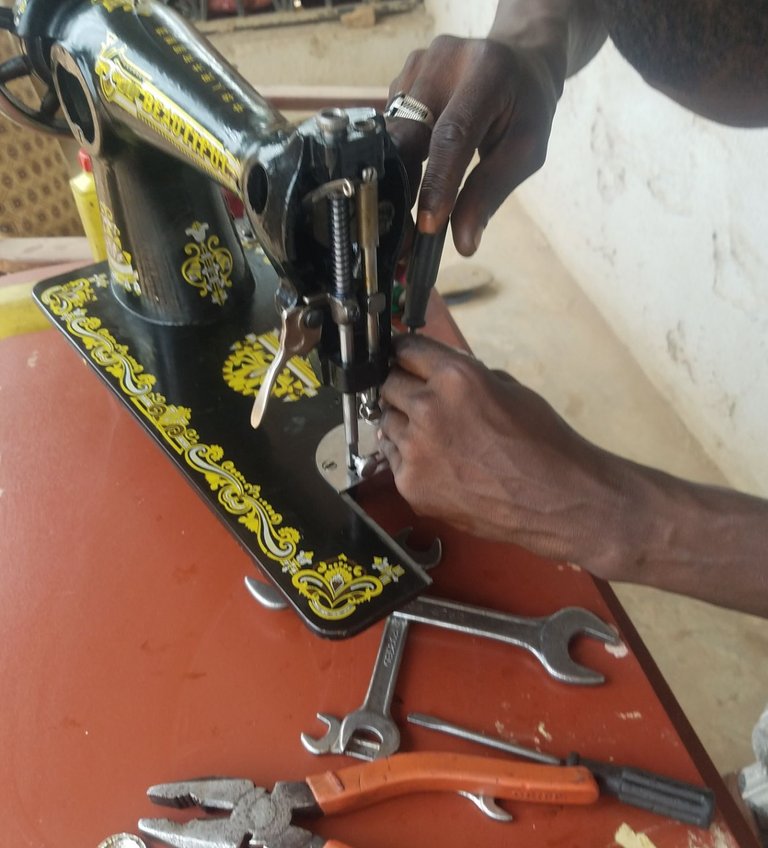 Important components like the connecting rod, bed shafts, arm shafts,upright arm shaft were removed and re-tightened, while i equally lubricate those parts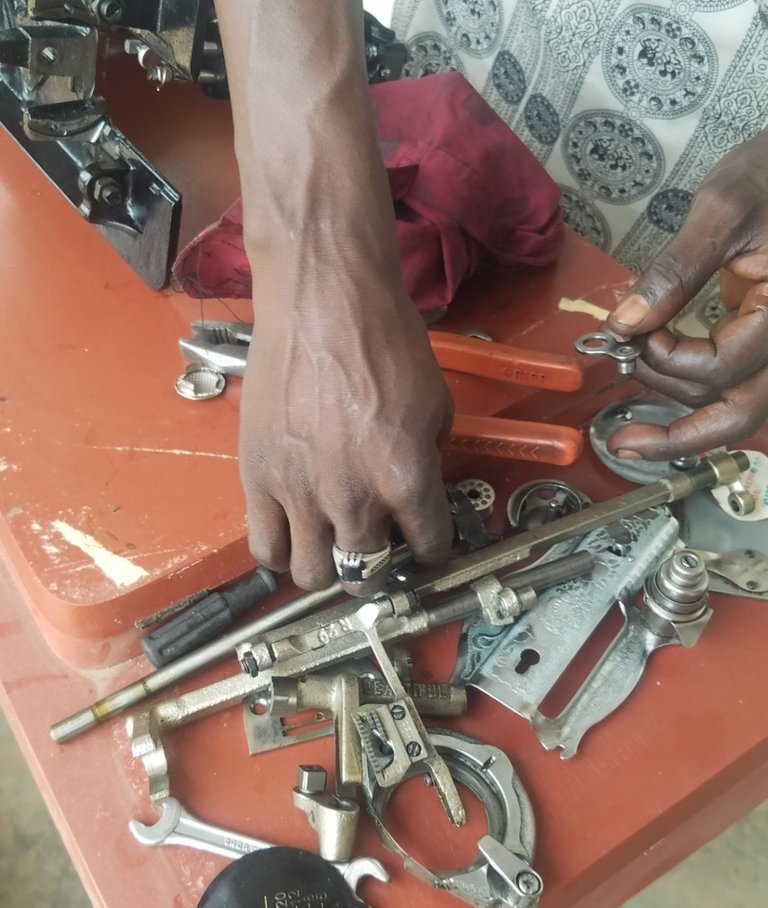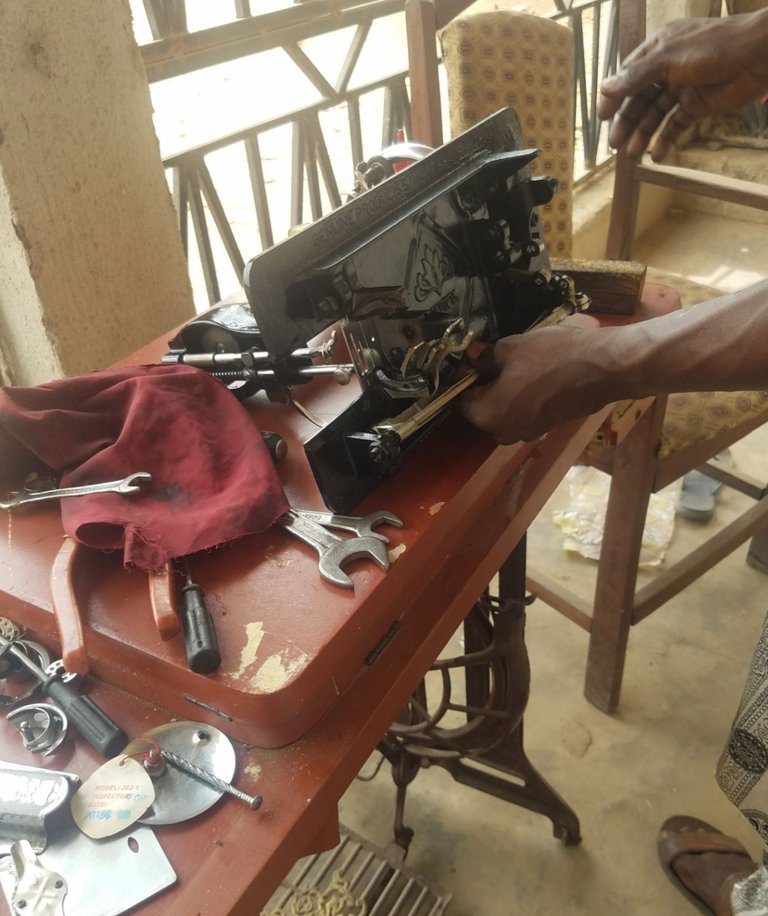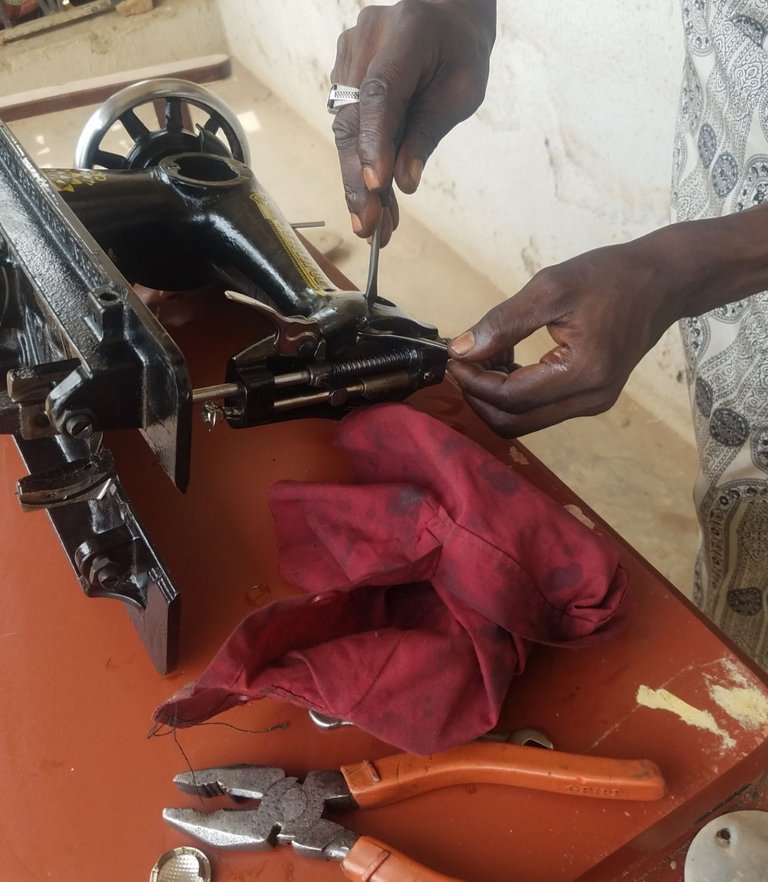 I hope somebody is going to find this post quite helpful, like before i used to call on a repairer before i could fix my machine, thereby spending unnecessarily for something i could do myself. Most of the times i do look at the repairer while i check on YouTube videos as a guide, it only cost me a few money to get the necessary tools, the spanner of different sizes, plier and screw drivers and now i've mastered how to do it, after the whole servicing i was able to couple back the machine while i set the needle for proper sewing. I did test run to make sure everything is perfect.