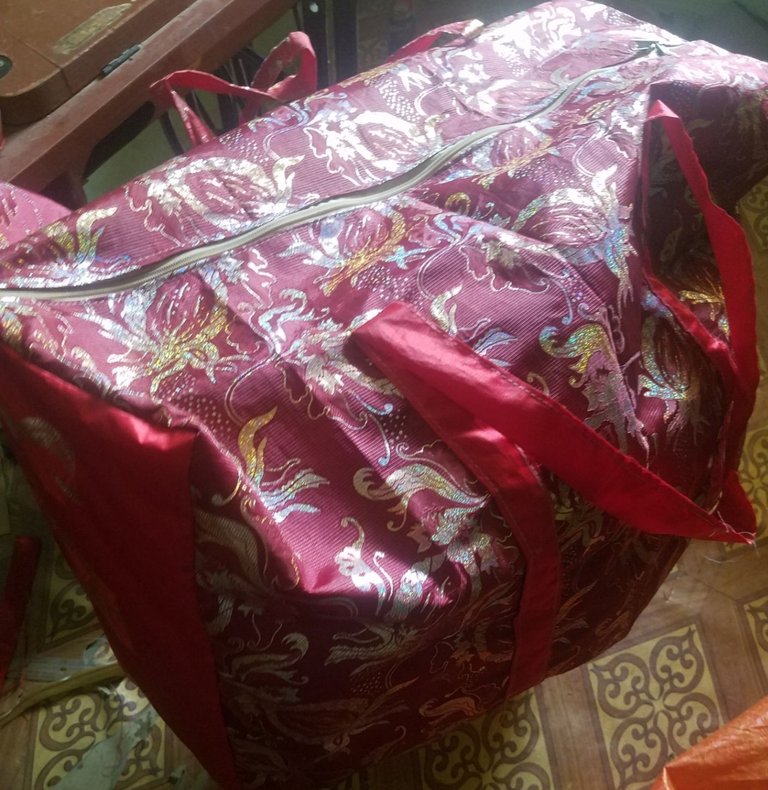 Whatever skill one is blessed with. there's always a need to keep evolving and being creative. There are things one will not see on the internets but has to begin from within like do something different.
---
I do make bags, a school bag, lunch box. Women's handball or traveling bags but with leathers, but it just occur to me that its not only leather one can use in making a bag and decided to try use some old clothings from my mama closets, some wrappers and head gear, she aint using again, can't just dispose all these materials just like that, so i decided to make a big traveling bag so that she could pack her remaining inside those bags.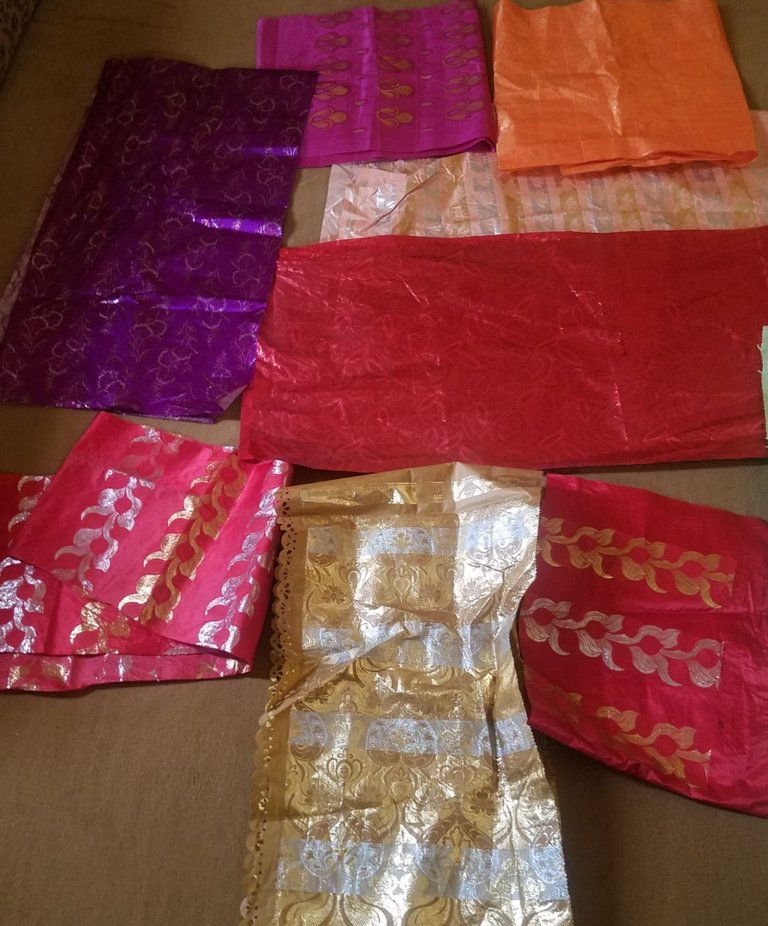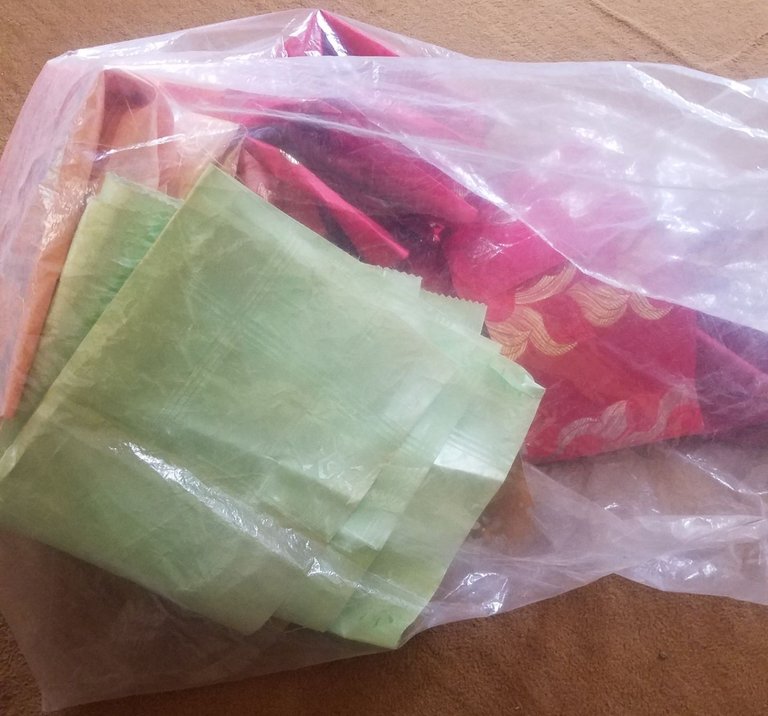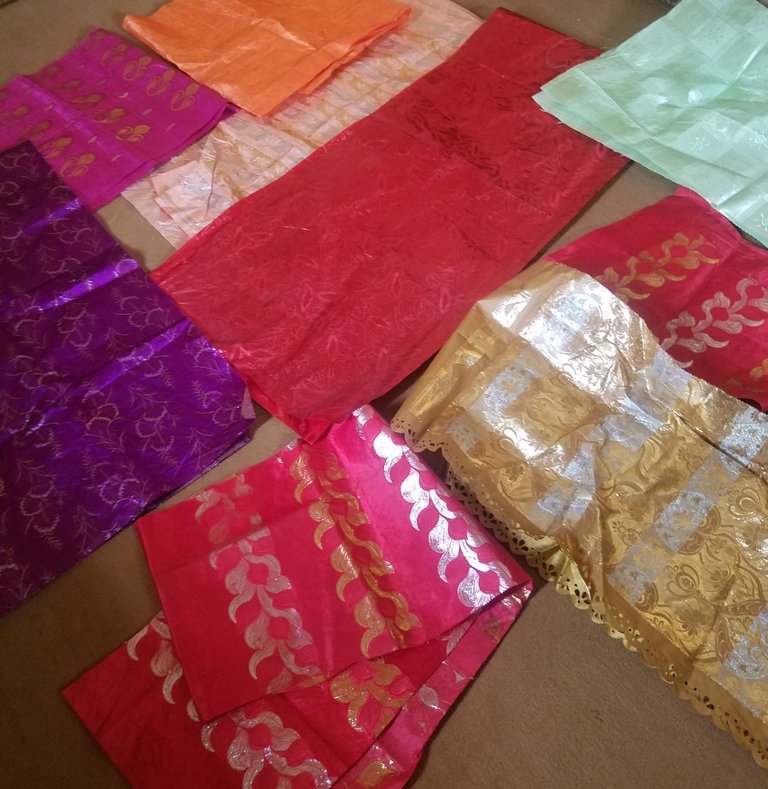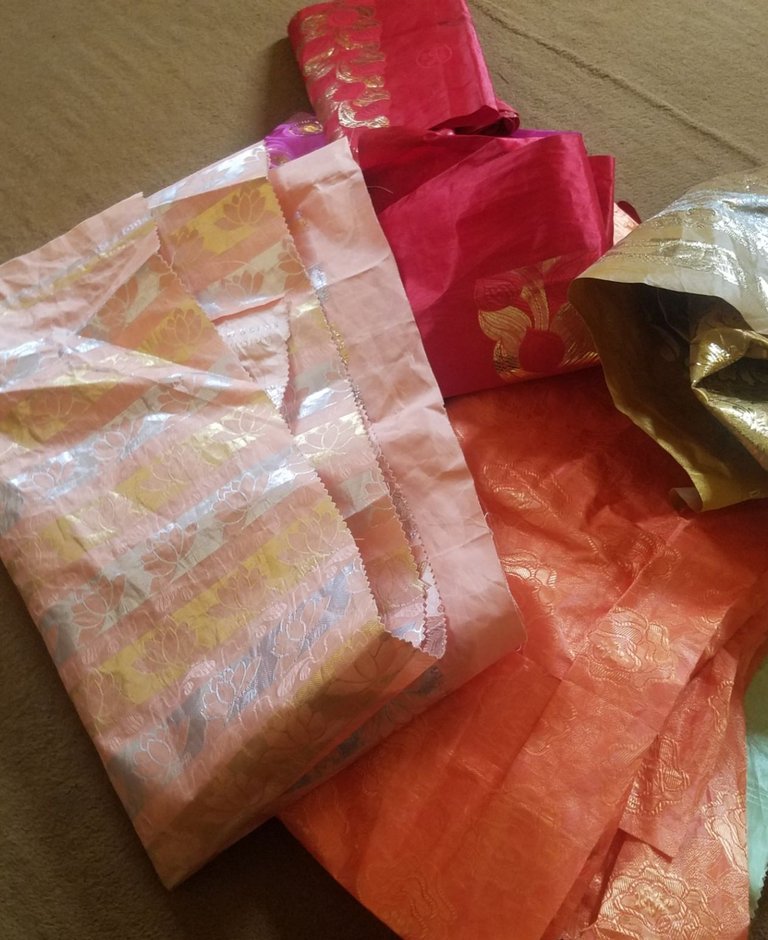 Those are the materials, they are little pieces of different colors, so what i did first, was to join all these materials to make it big and make the bag from it.
---
Not every time we go to markets, just to buy and keep buying there are some things we needed at home, we just have to look inward and be creative.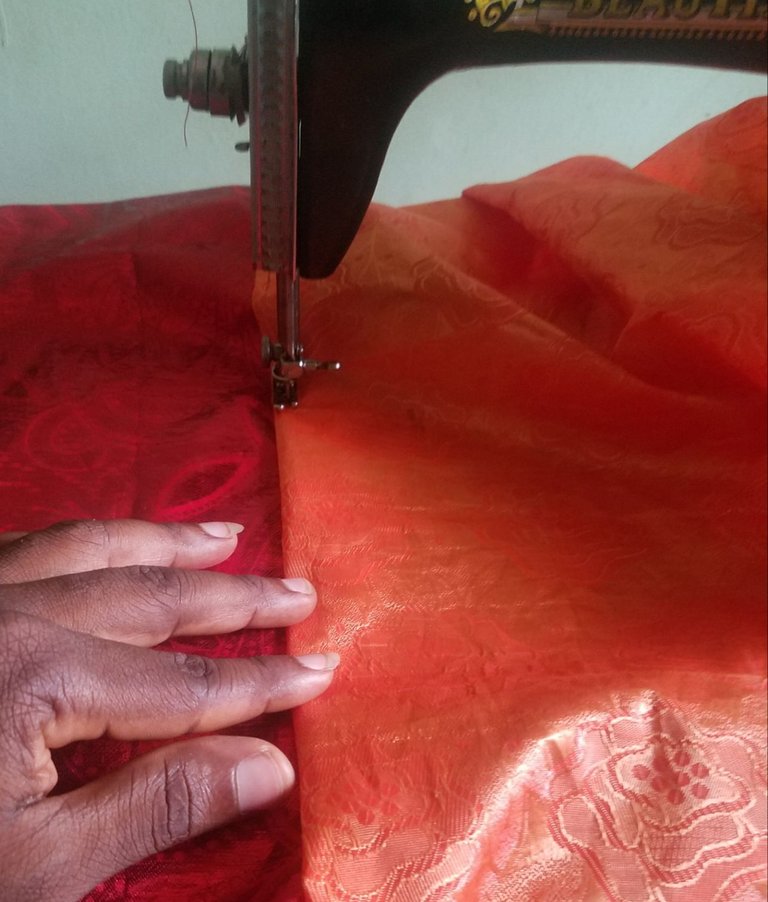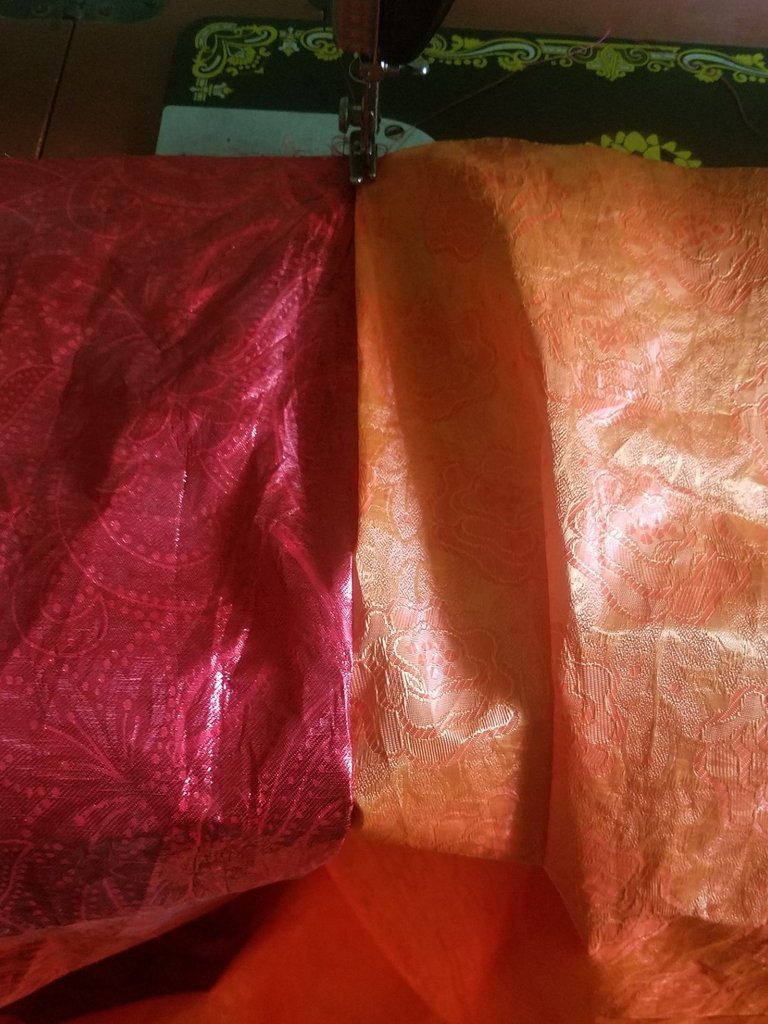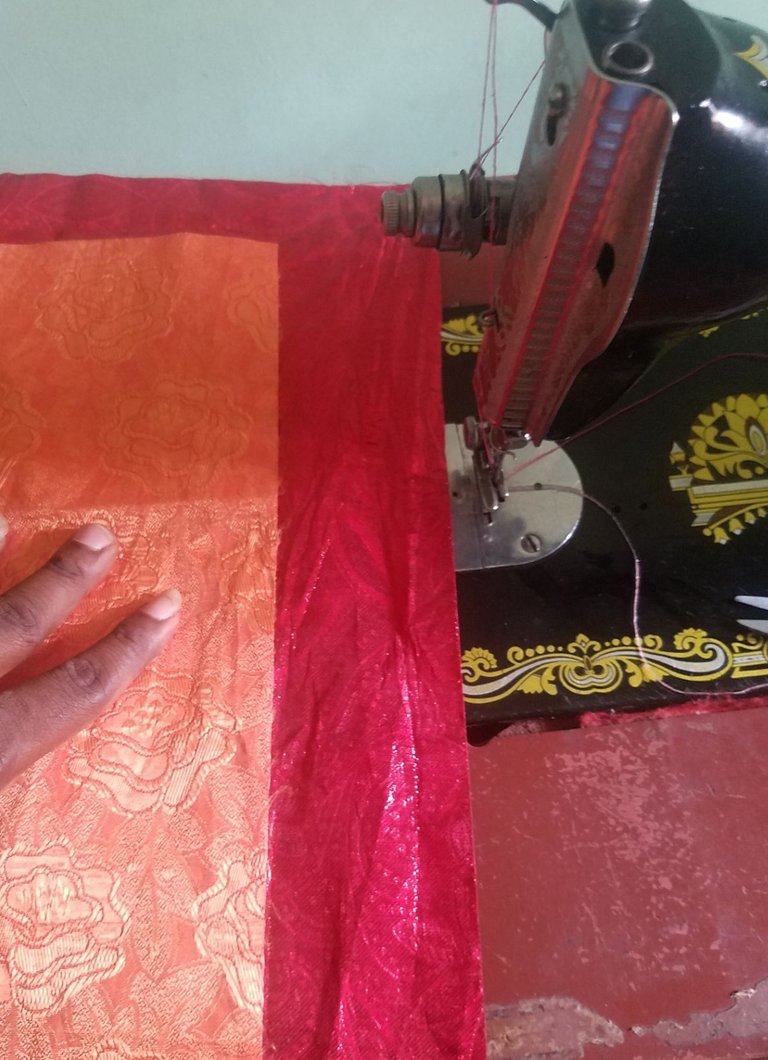 I combined all these clothing pieces together and sew.
---
Am making a big traveling back of size 60. So after joining the materials i took out my desired measurements, for the bag main body i use a length of 60 inch while i used 20inch for the width.i measured and i cut it out.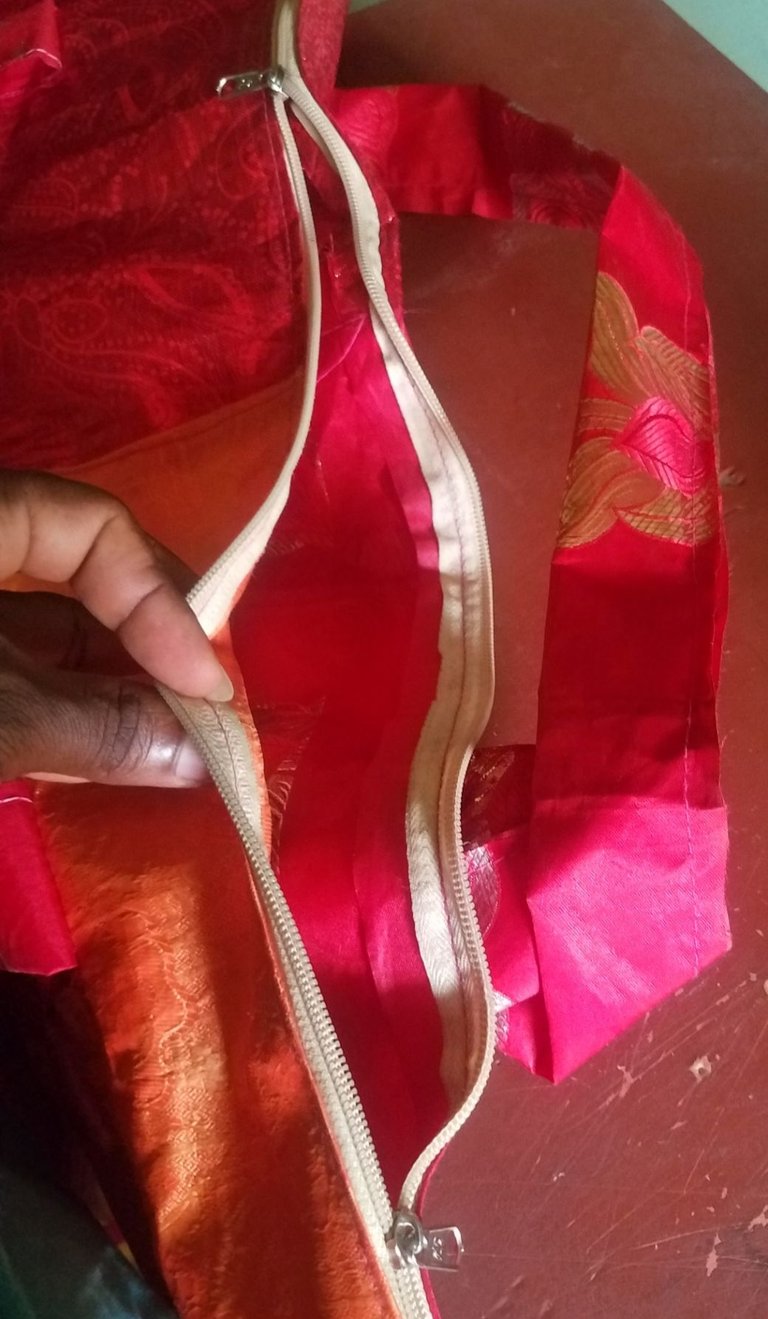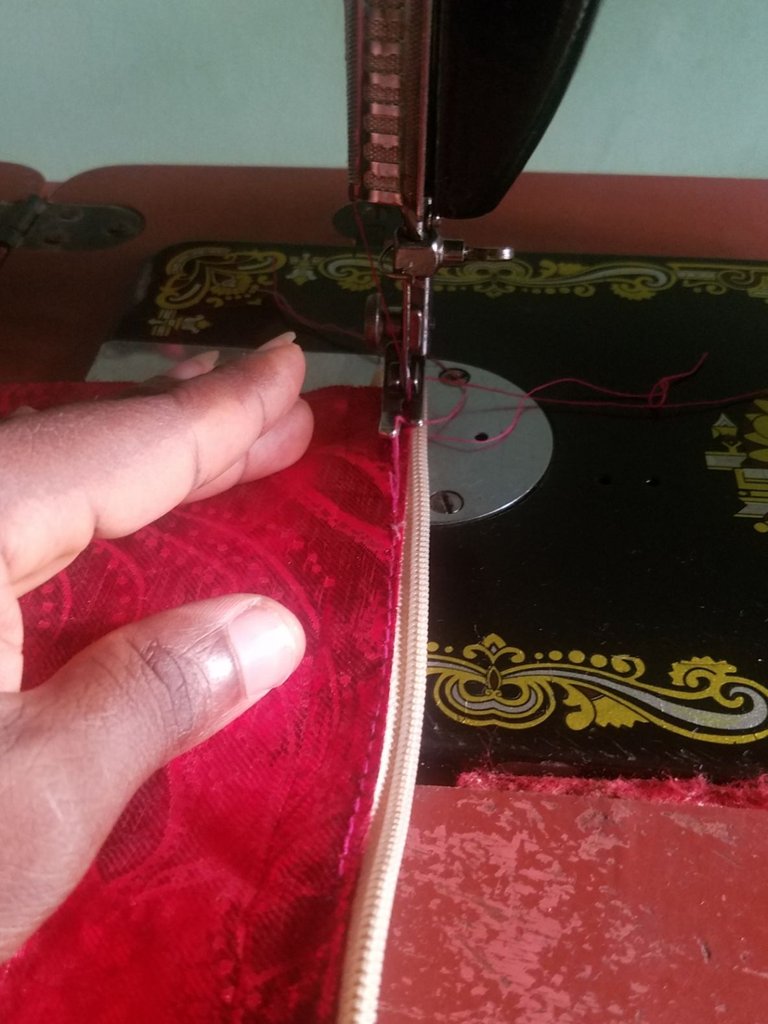 I fixed zip to both ends of the main body of the bag.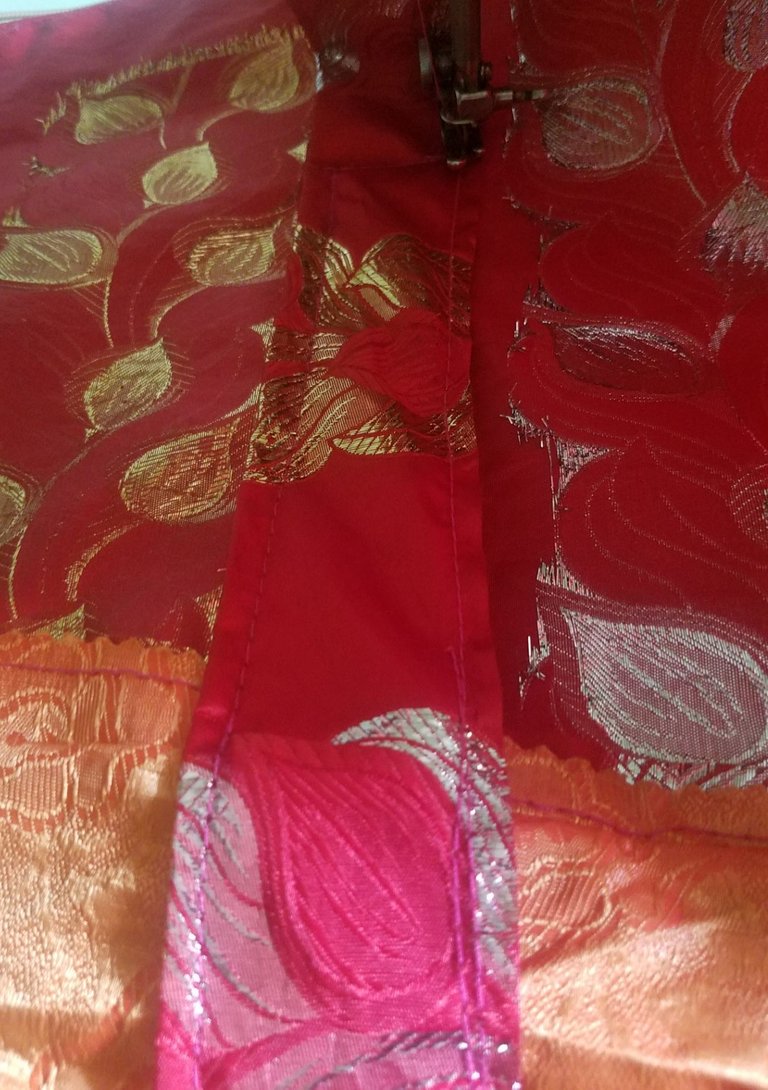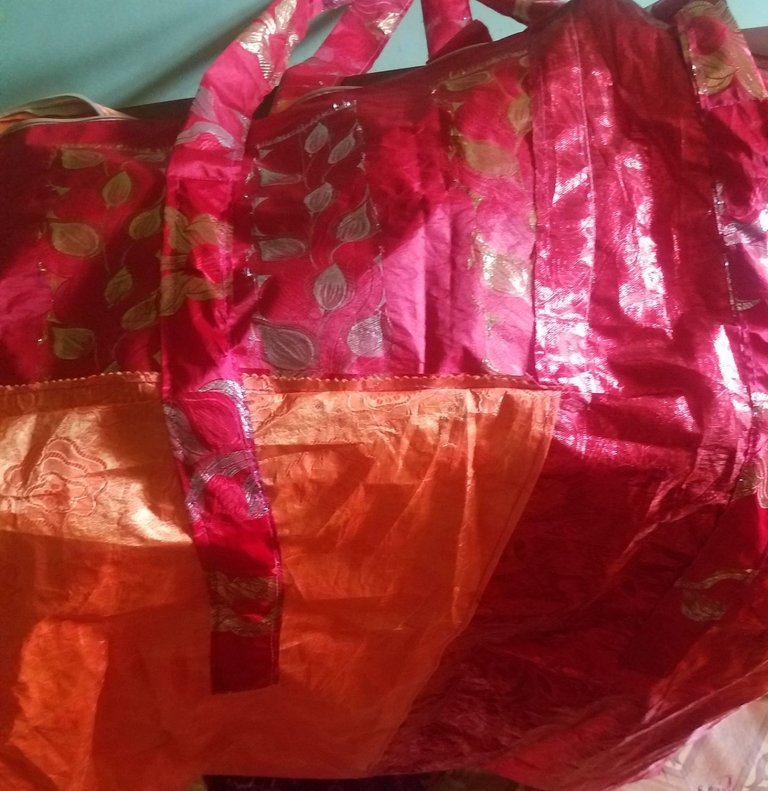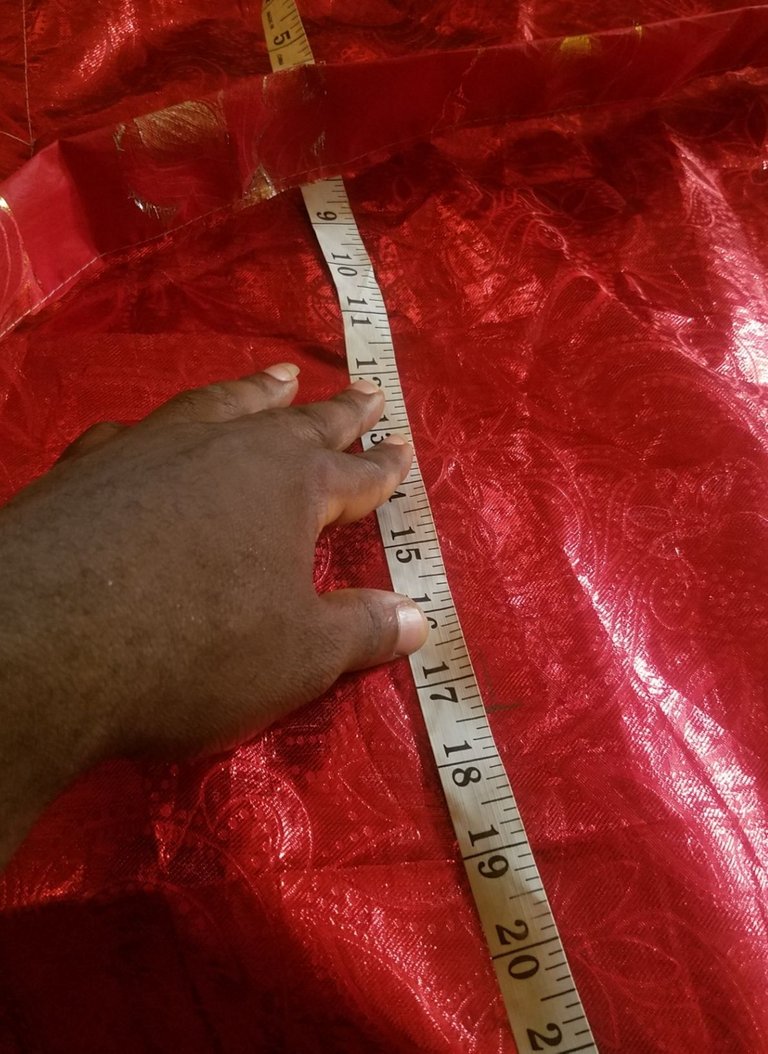 I carefully take my measurements to know where i will place the hand(le) of the bag, i joined the bags hand.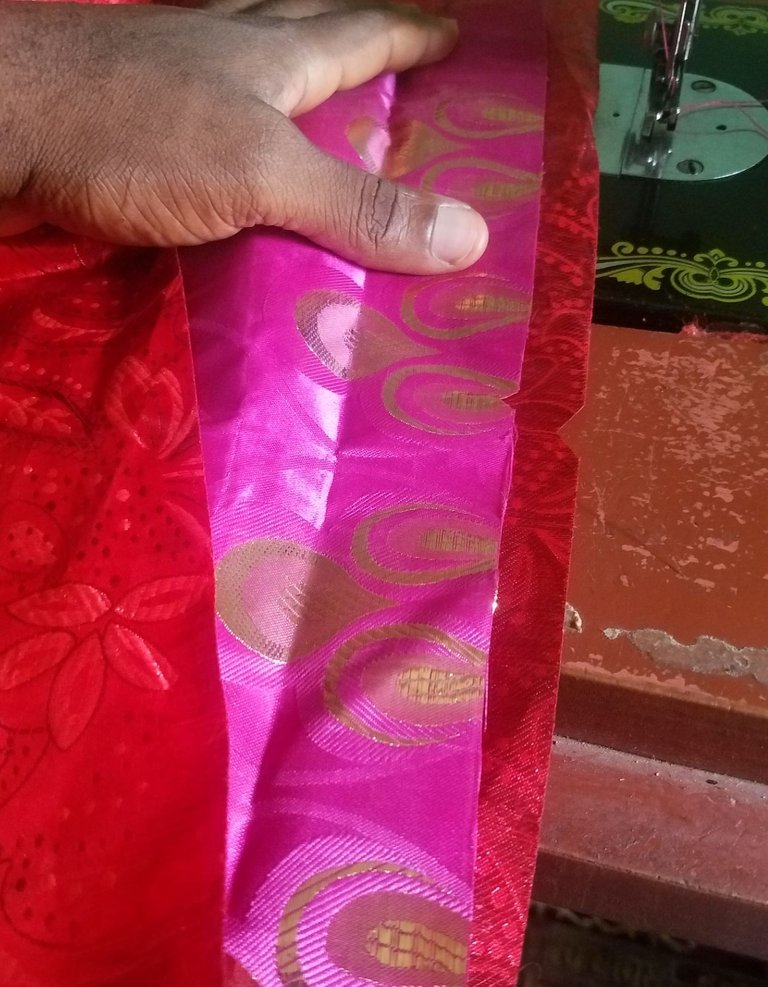 After fixing the zip and the bag handle the last thing will be to close the sides of the bag, since am making a bag of size 60, to close the two sides, i will use size 30 half of the bag length 60, this is the only way the sides can fit in perfectly and close the two sides of the bag.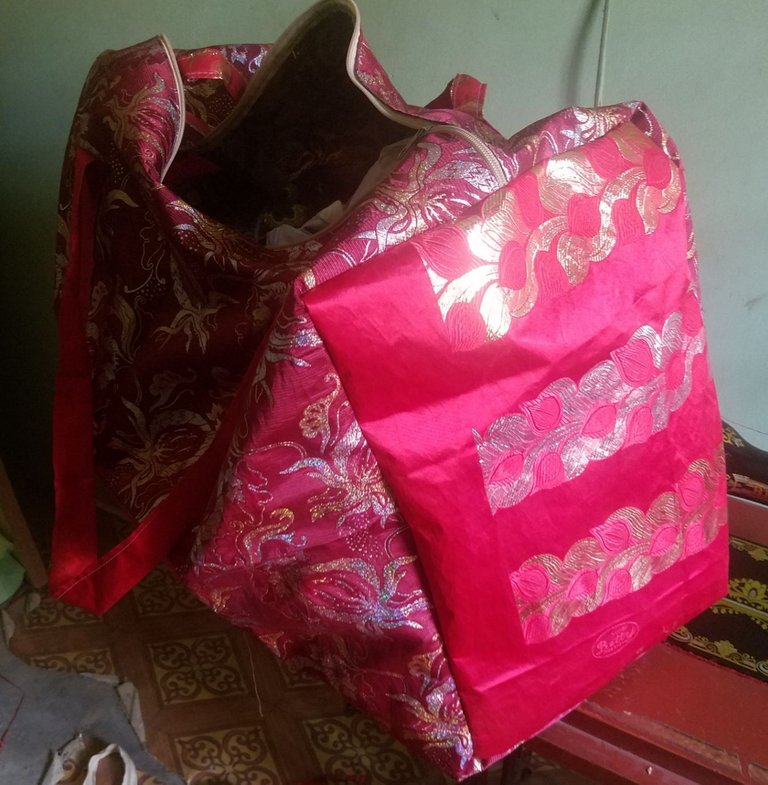 Since its a big bag am making, i spent roughly 2 hours to come up with, and its looking like a bag of many colour.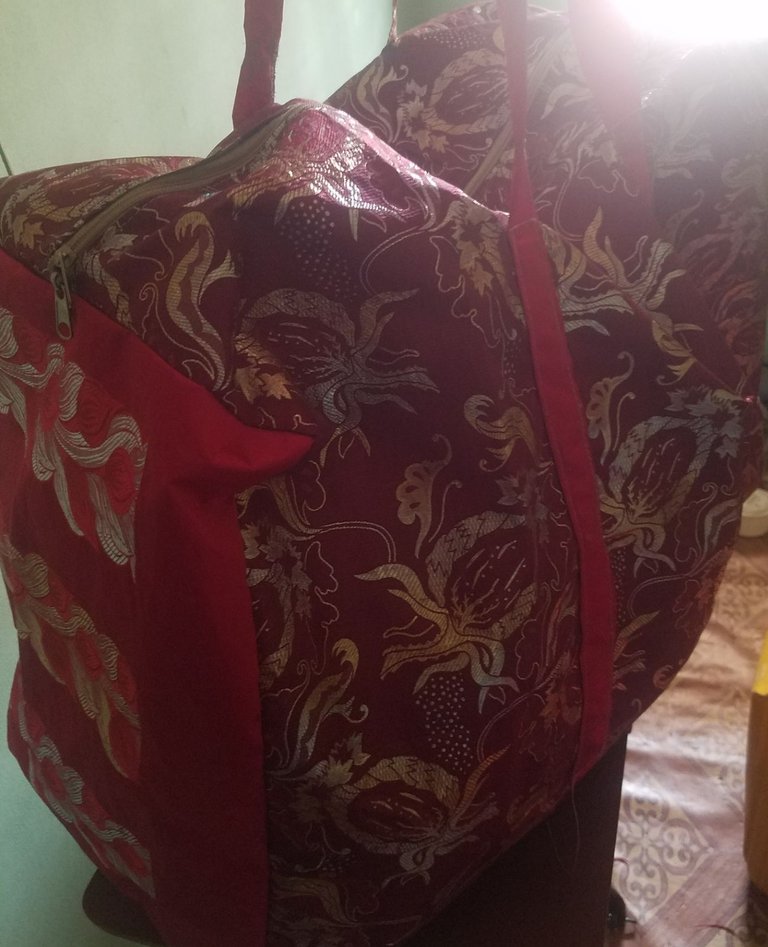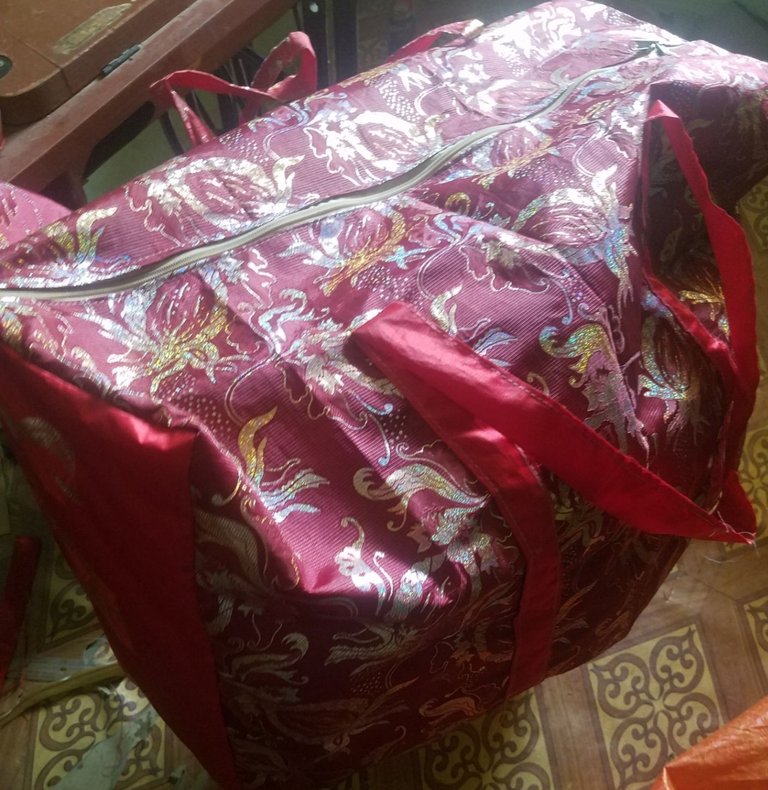 Was happy seeing those old clothes useful again, as i could make a traveling bag out of it.