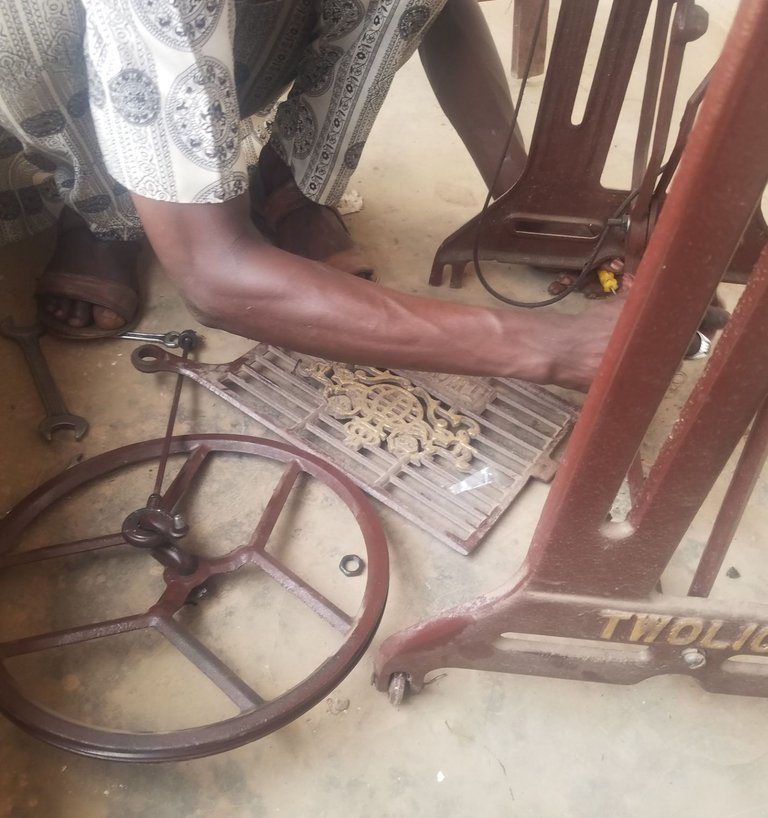 The reason the machine is called a manual sewing machine is because its being operated manually. I've seen some people who worked electric motor thereby saving them the stress of operating manually.
In my own case my sewing machine is manually operated, just about few days ago, i carried out a full servicing of the engine of this machine and i noticed the foot pedal is stil alot slows down thereby making my sewing very slow.
Also there are some unpleasant sound coming from the pedal, and this prompted to look inward for a solution and try to fix it myself.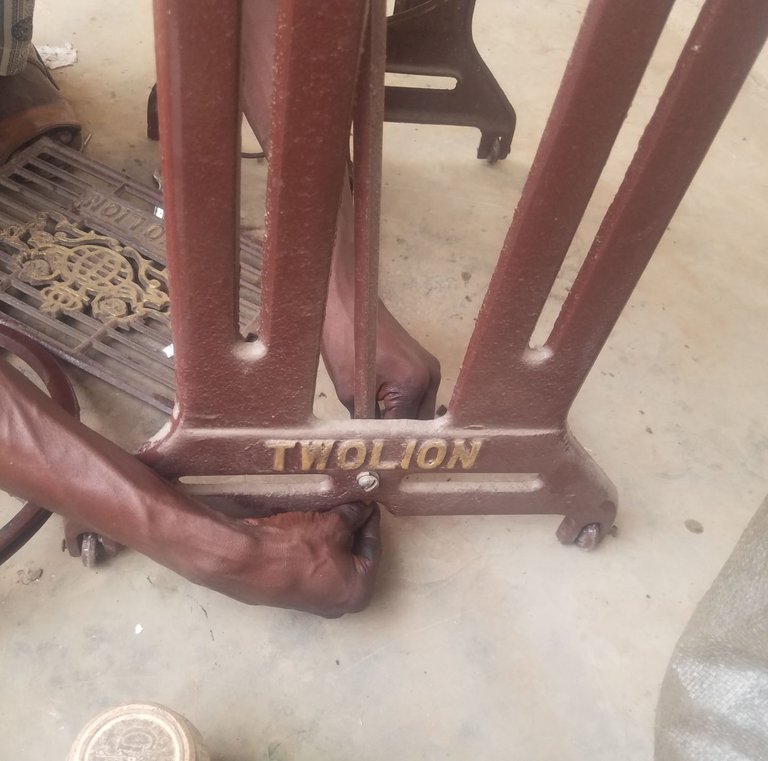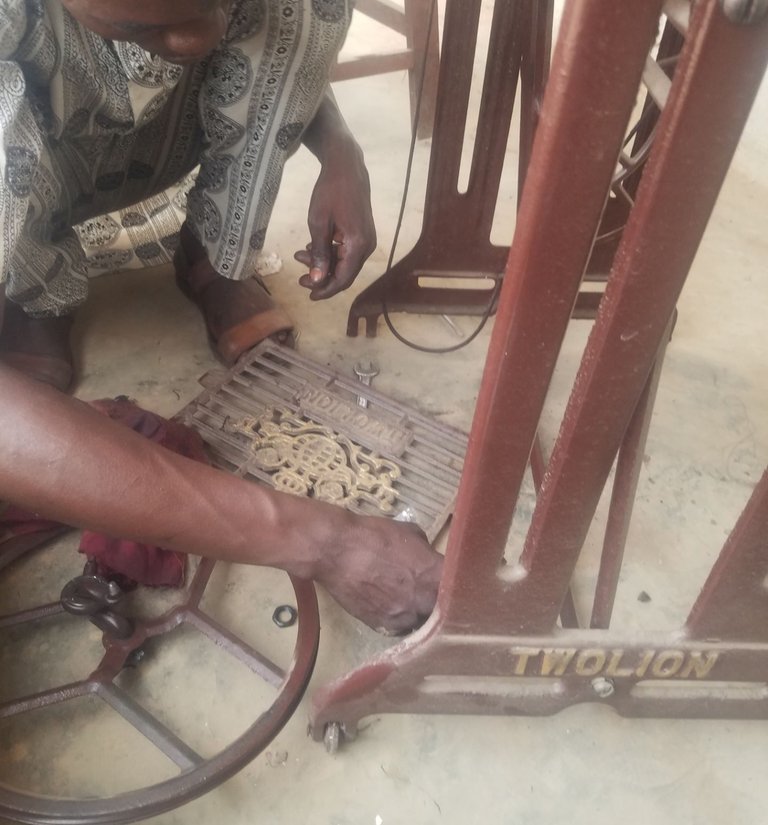 I think most of these machine users including me don't pay much attention to this foot pedal, most of our focus are on the main engine and without this foot pedal the engine can not work, just like the hydraulic fluid of cars, the more you top these fluids the more your cars will move.
---
The foot pedals are closed to the ground, the means fluff and dusts are constantly covering the pedal surface and constant oil should be applied to the moving parts to avoid it being rusty.
---
So after removing the pedal foot i realign it and then lubricate every part, and noticed the unnecessary sound it does give stopped but its still not moving fast as i wanted.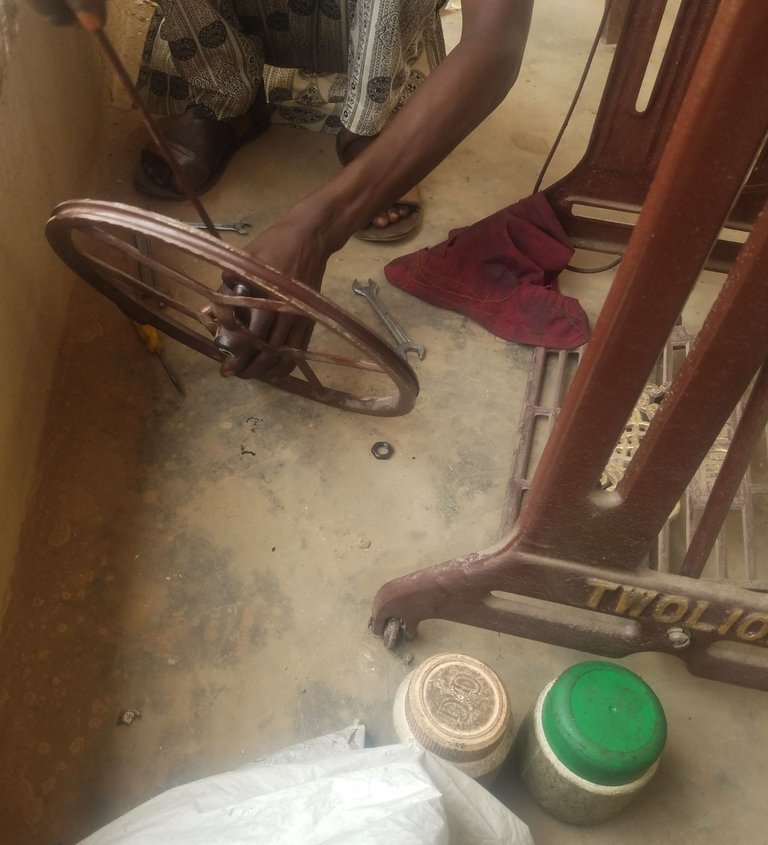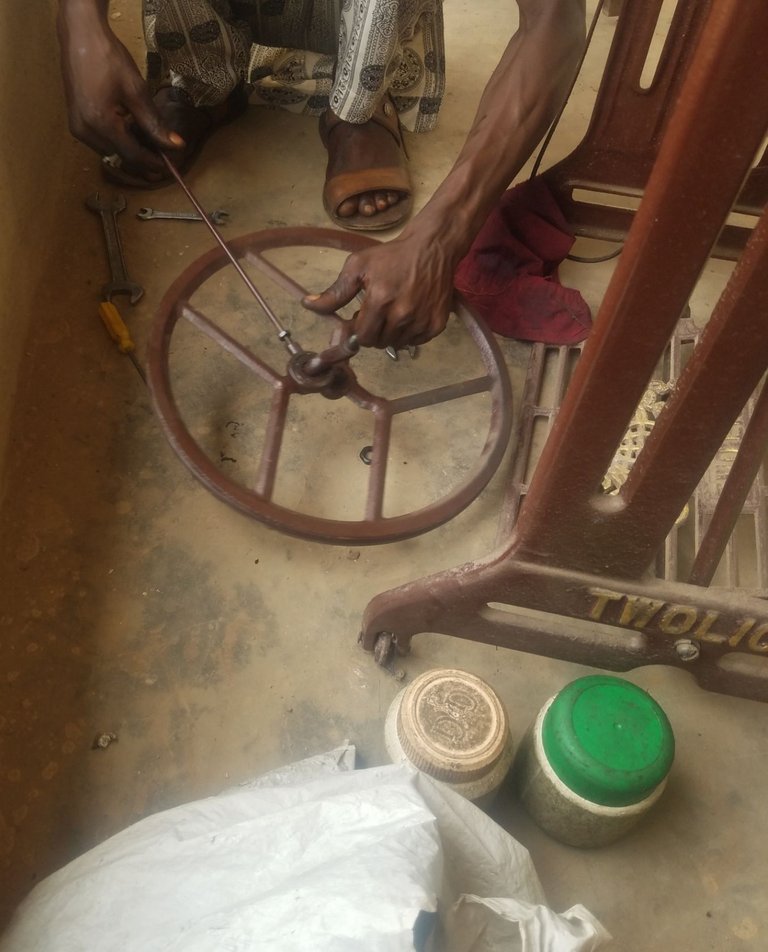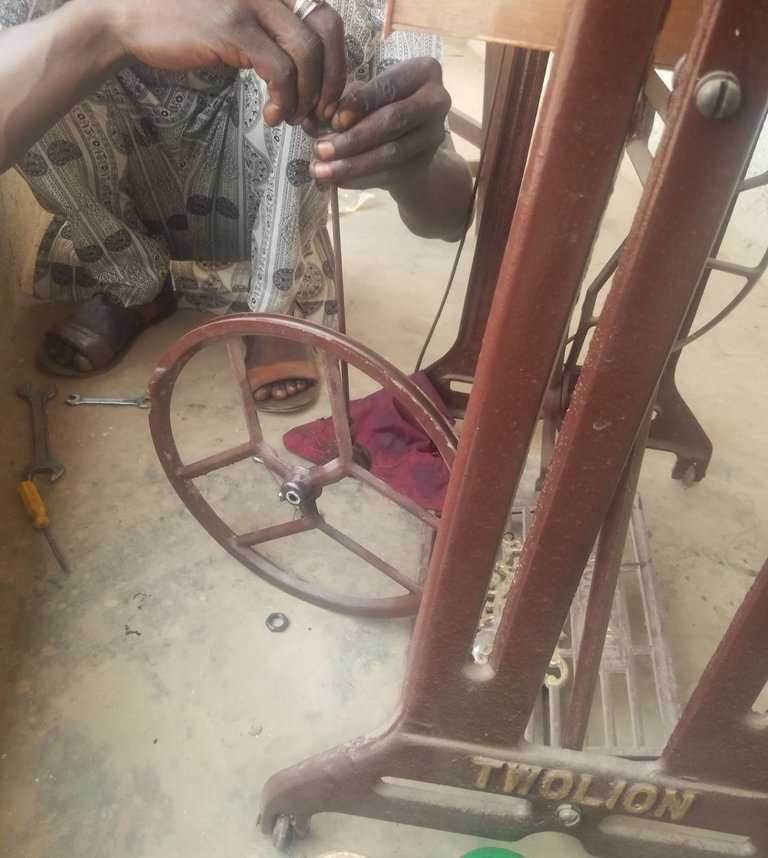 The next thing i did was to remove its wheel,i did check and noticed there were some losed nuts and bolts with some of the pipes holding the wheel looking rusty, this is why the pedal foot has been so slow.
For re-tightened the bolts and nuts that were losed with my srewdriver and spanner, then thoroughly lubricate the rusty pipes on the wheel while i also straighten some bent pipes and couple back.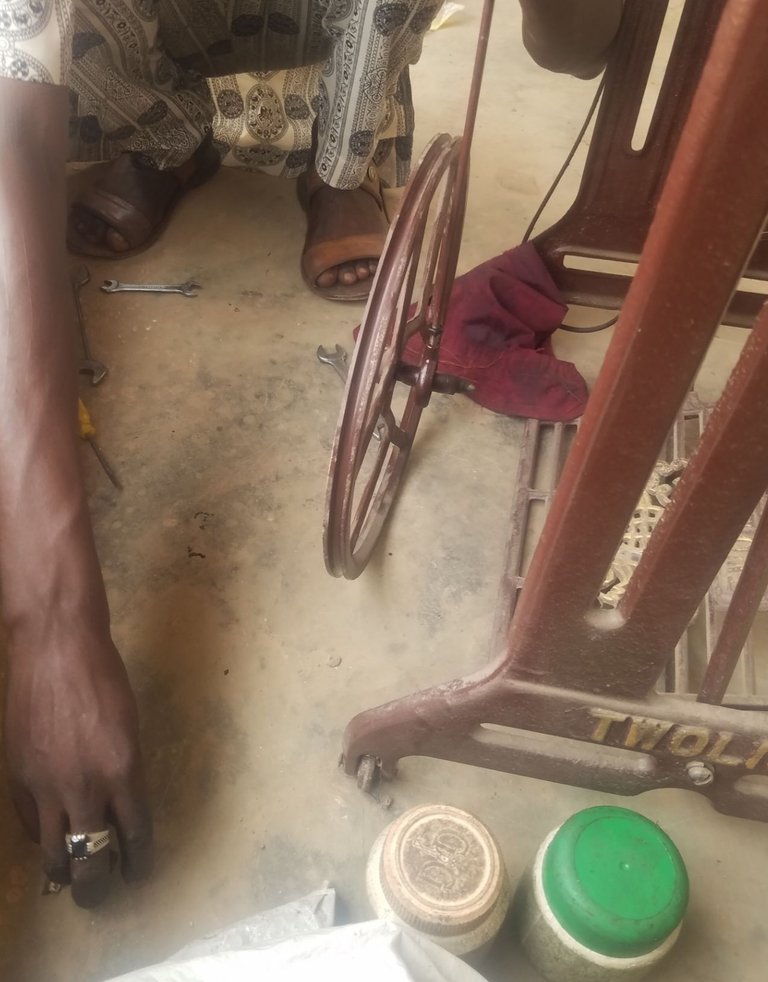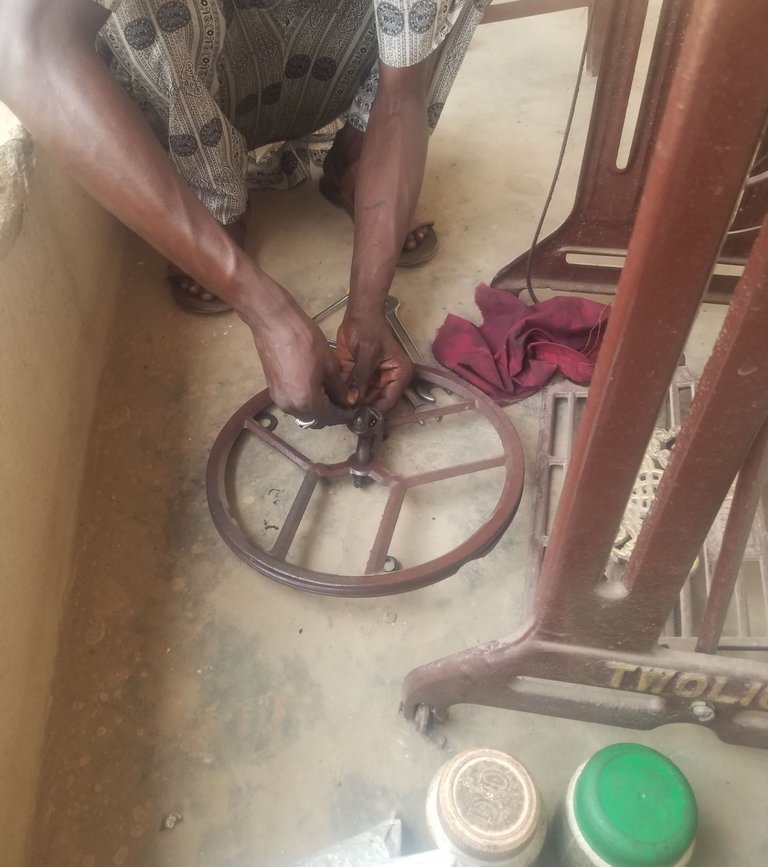 To ensure the problem has been fixed i tried to spin the wheel and noticed there isnt any friction while its pipes are moving fast as I'd wanted it to be.
Wasn't as easy as i've thought though as i spent severaly hours on it, but at the end i got the desired result and i was able to fix it myself