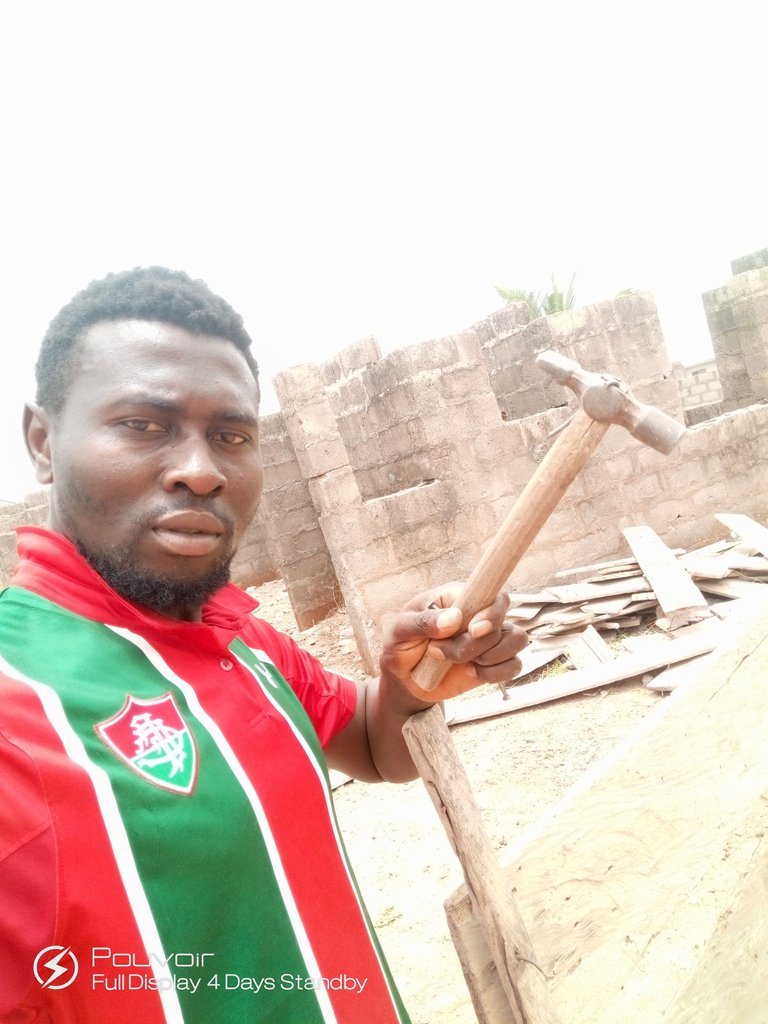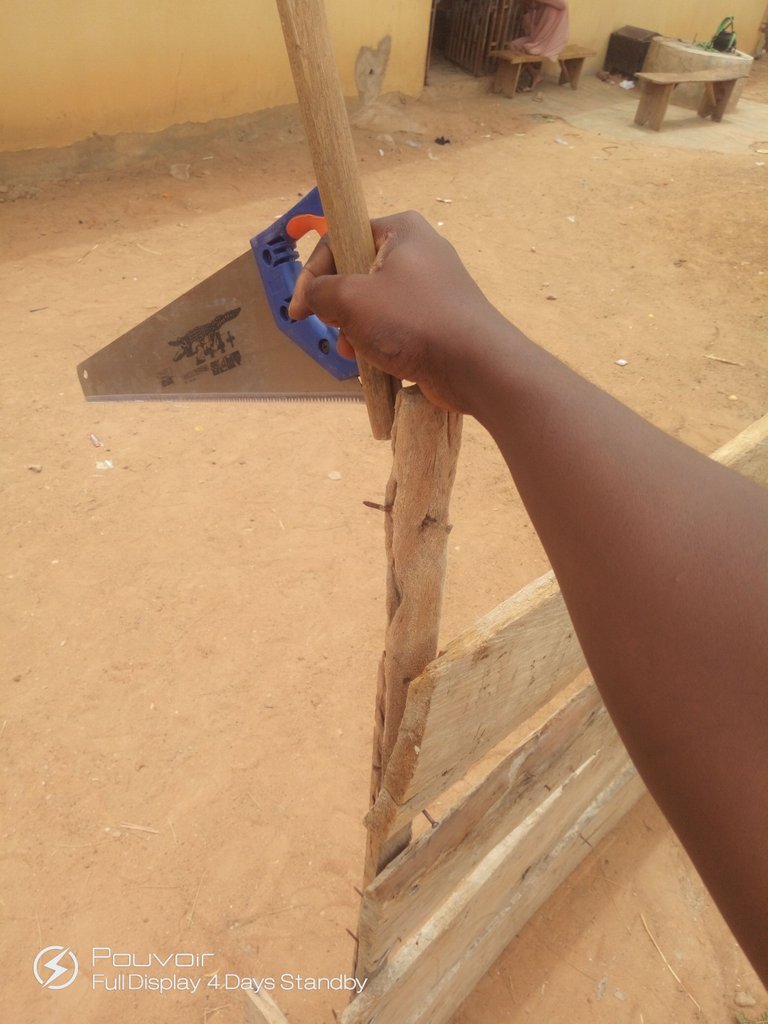 Adorable Hivers, hope you guys are having good day?
About 3days ago, i discovered on my poultry bird that some birds are bigger than the other which showed obviously. When I told expert about what I observed I was told to sort them. What is sorting? Sorting in Agriculture is the means of separating the bigger birds from the smaller birds. When I took my time further observed it, I note that anytime I give them feeds, the bigger birds always chanced the smallest ones such that the biggers birds are growing bigger while the smaller ones are becoming smaller. So the only way to balance the birds is by sorting them.
---
And one of the challenges of rearing this birds is that there is no enough space for separation, so only option I have is to separate and divide the room. That is why I took the step to make a wooden wall to divide the room.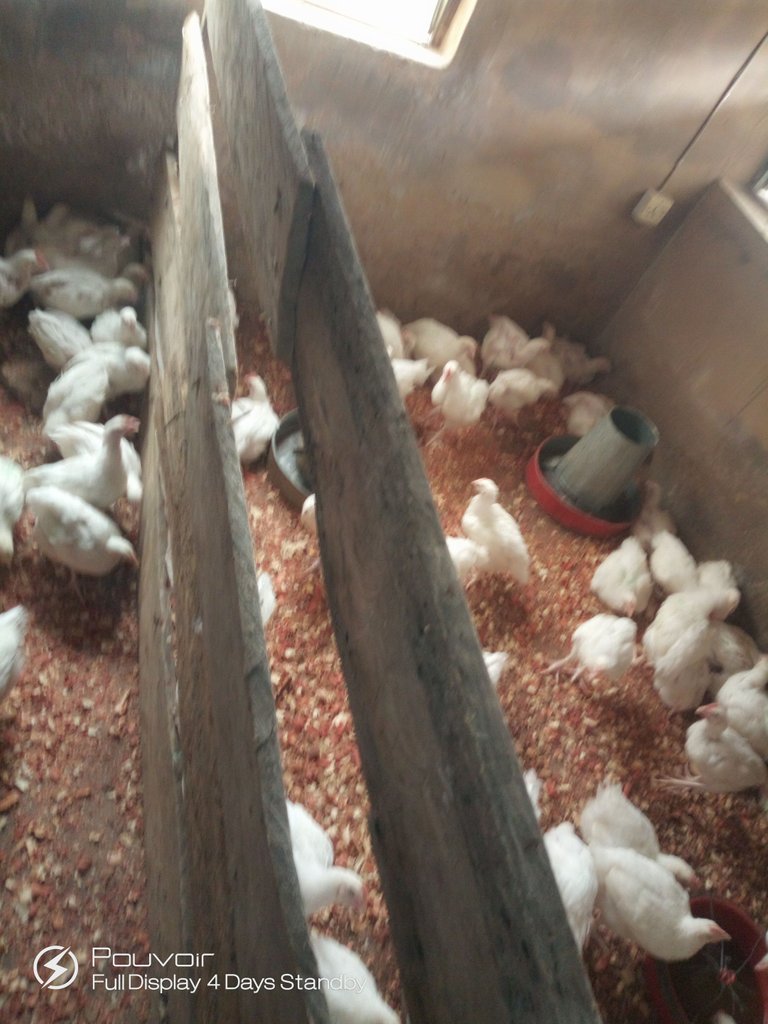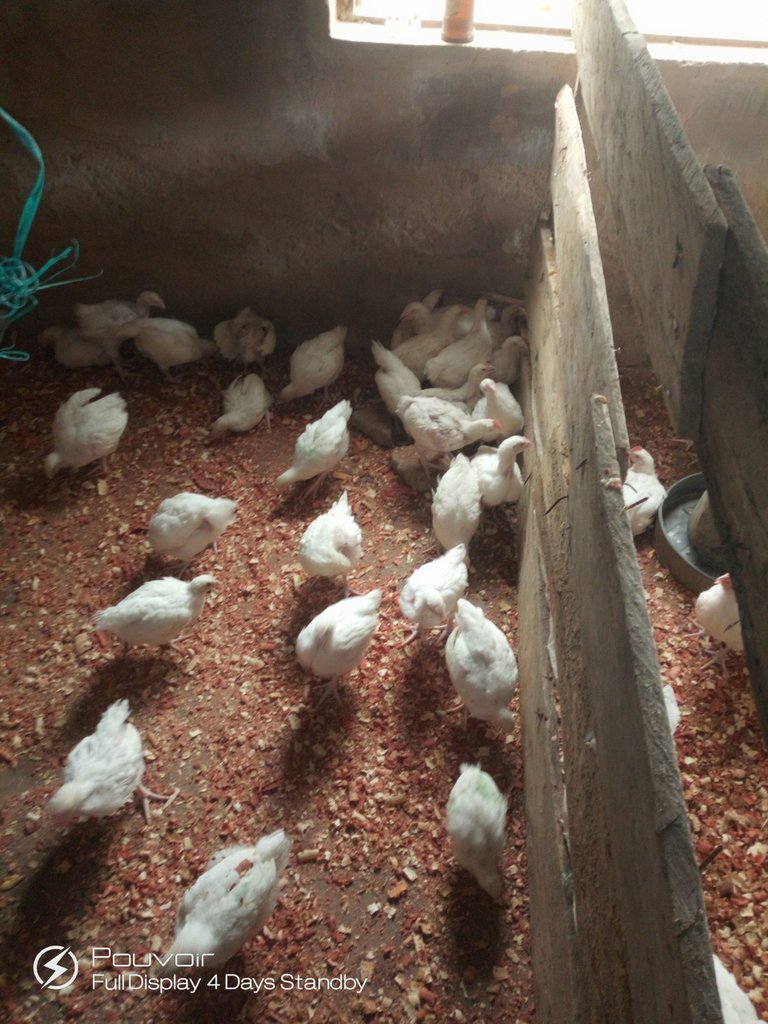 ---
THE MAKING OF THE WOODEN WALL
Things needed are just....
Myself
Saw
Nails
Hammer
And finally some set of planks
---
What I built is simple but very stressful. I just made a set of 4wide woods in a straight lines and brace the 2 ends with straight wooden logs.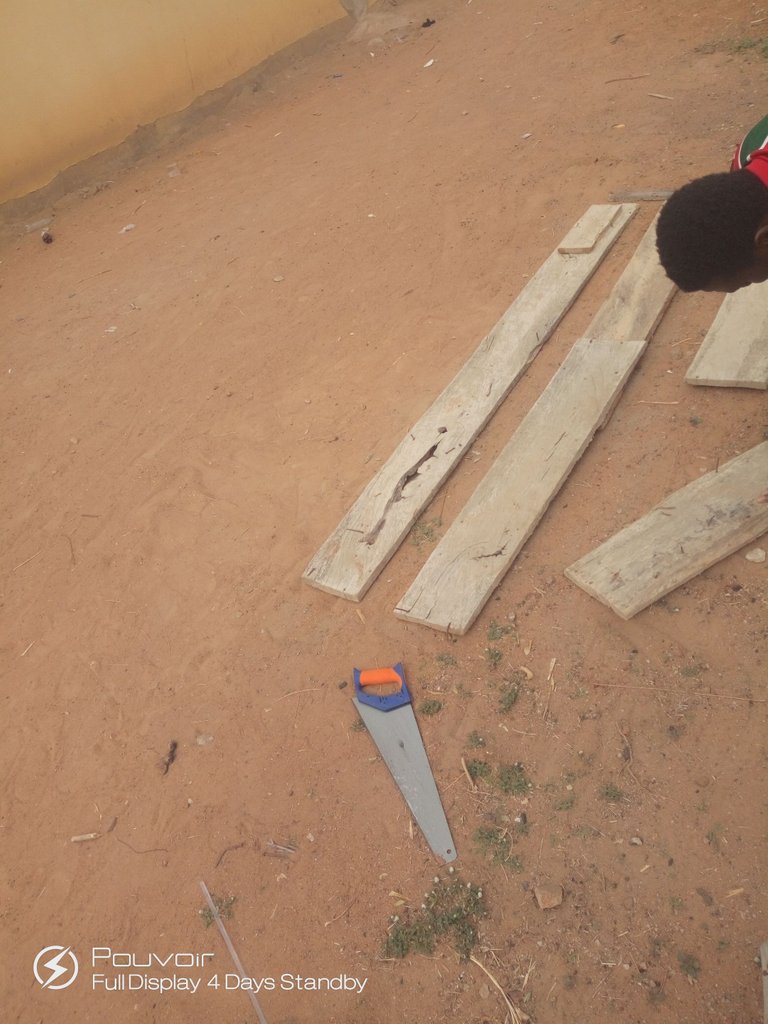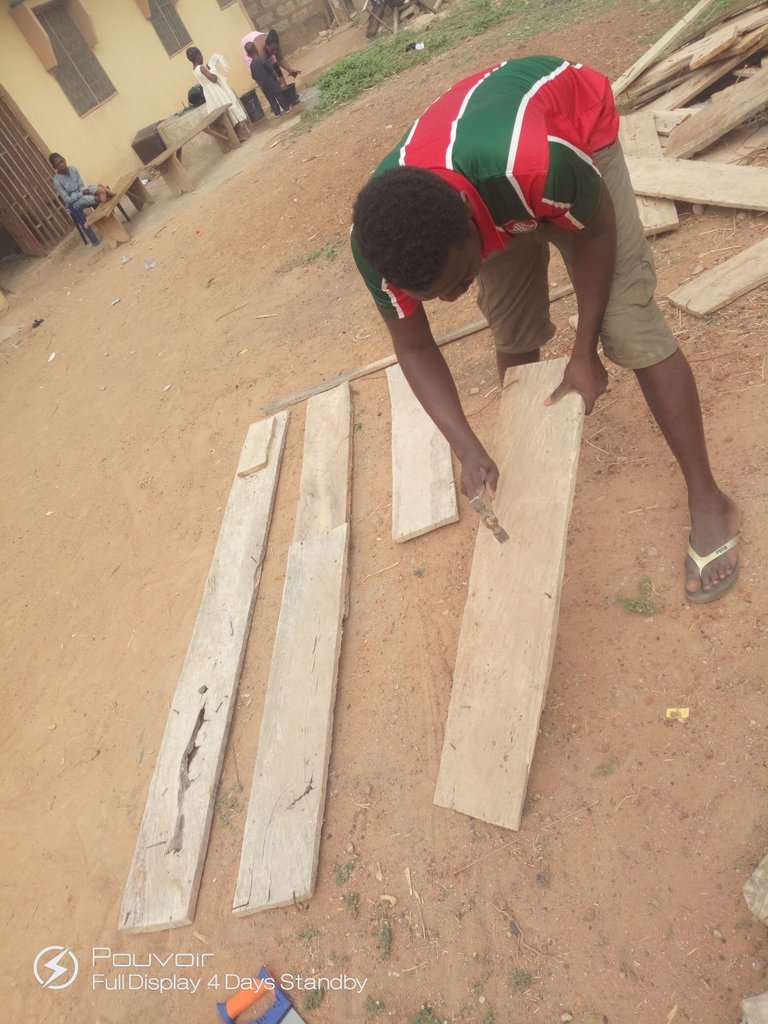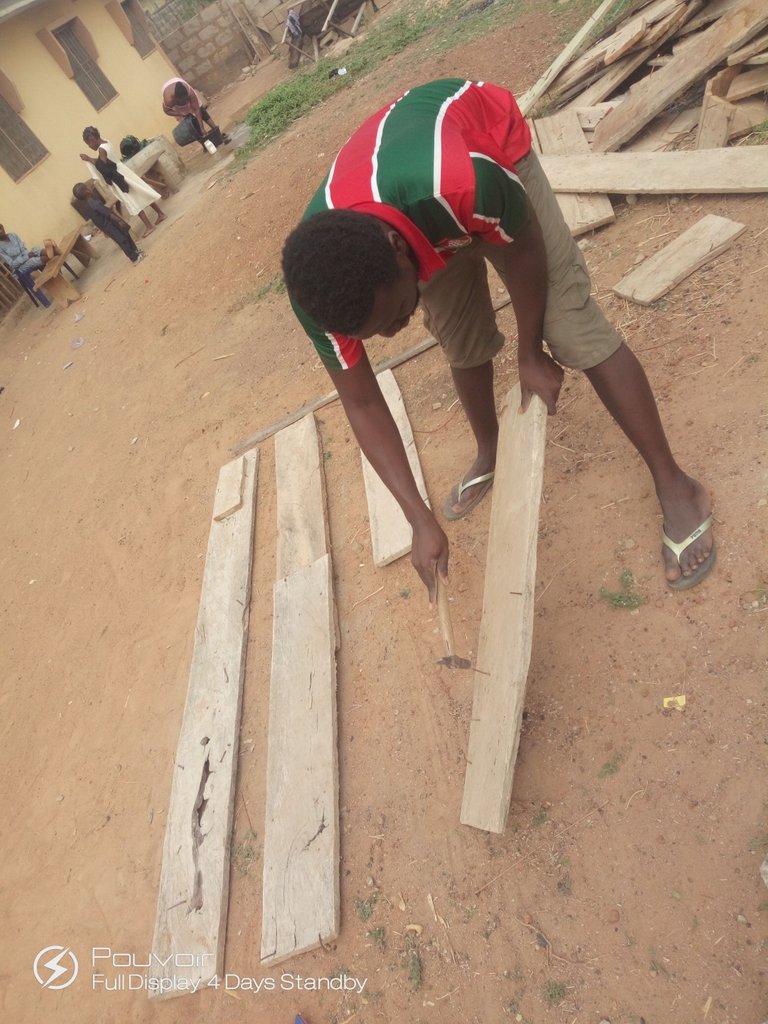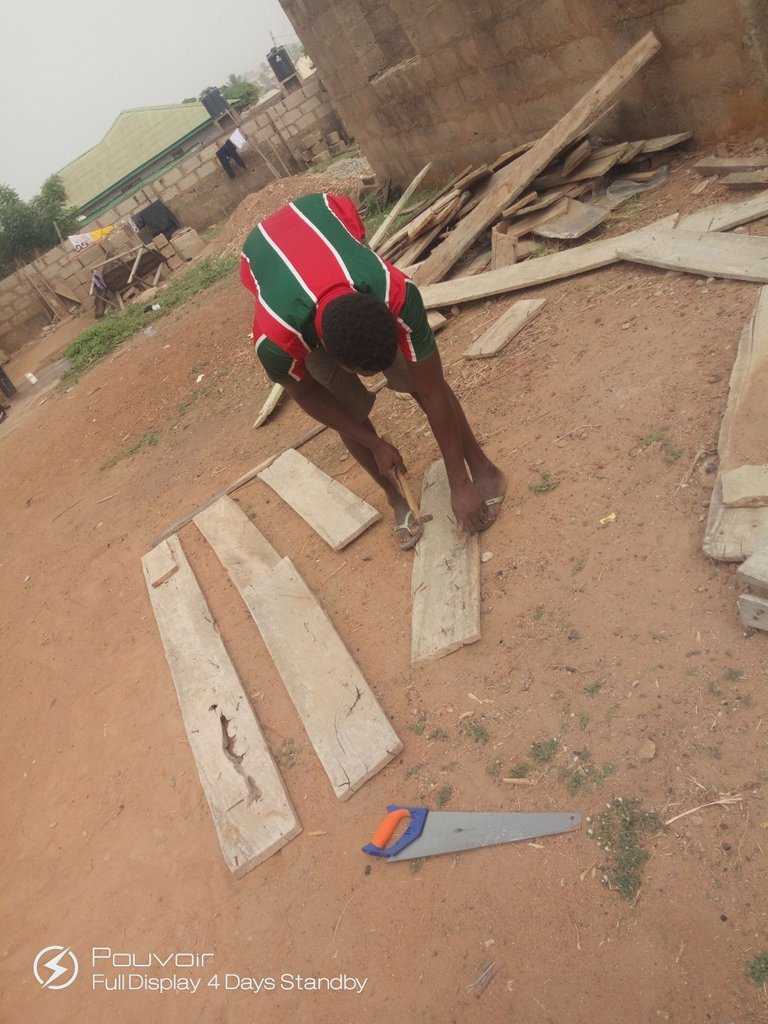 And then tack woods together with nails so that it will stand as fence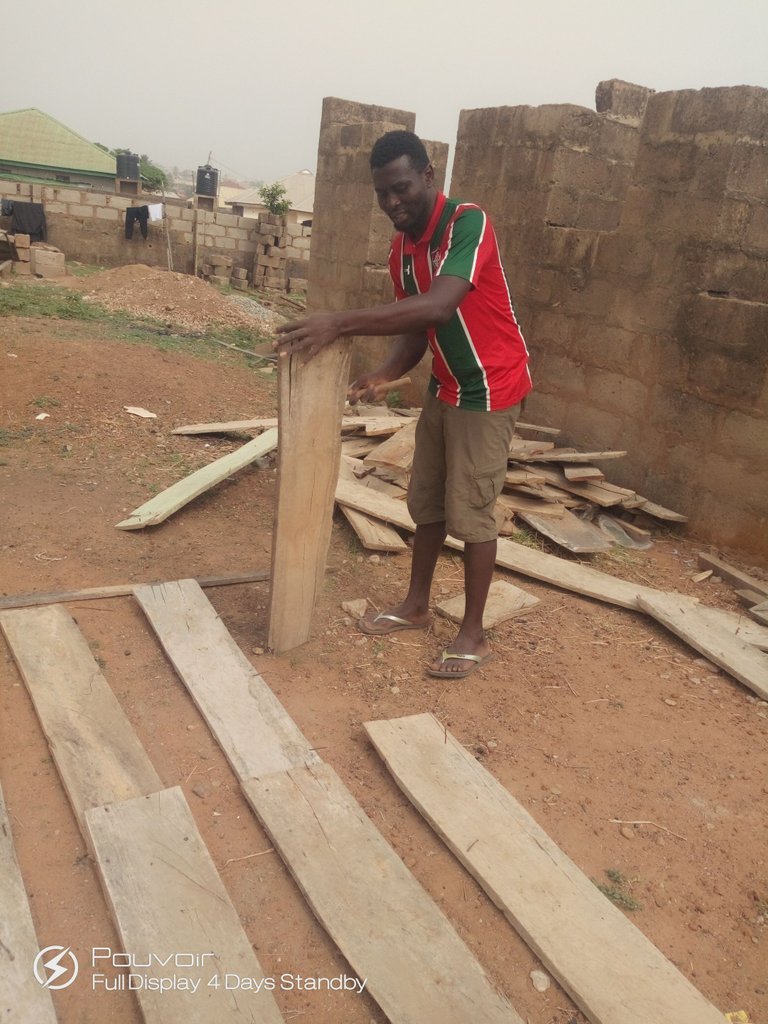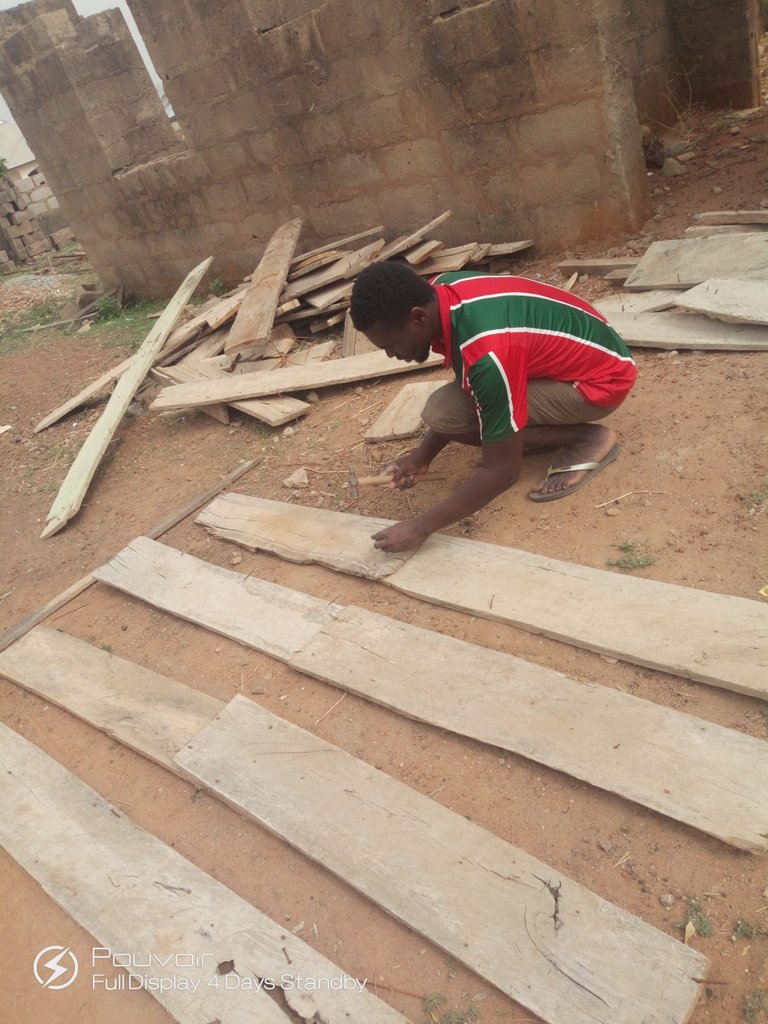 ---
This is the standing of the wood fence that I built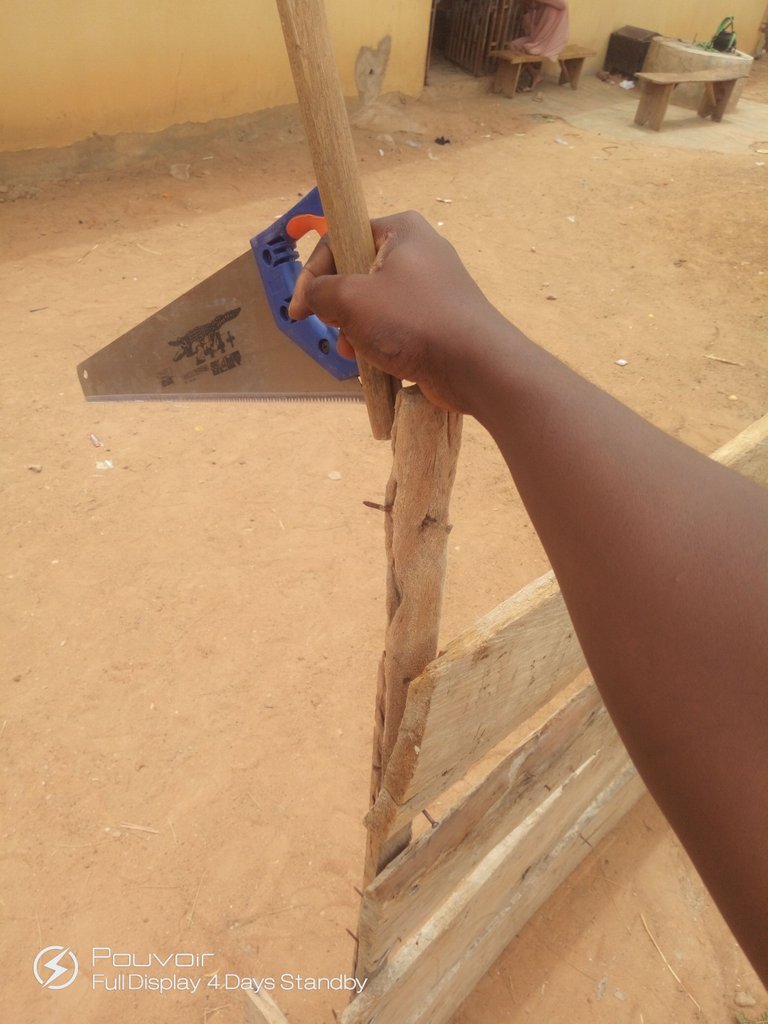 But one thing is important in the building of the wood fence, it is the small wooden plank down under the hammer, its used to brace the wooden fence to make it stand without it swinging front and backward.

---
I @peterale is saying thanks for visiting my post. Do have a wonderful day. @peterale cares.
Please bear with me, don't mind the camera. Just working towards getting a better mobile phone with better camera.