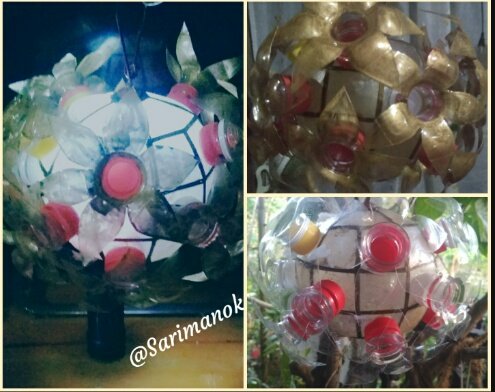 Hello builders! I hope that all is well at your end. It was raining cats and dogs last night then we had long power outage. In times like this, they usually turn off the main line to avoid lightning struck. Now I have to clear the clatters!
I was looking for something to do for my DIY today when I bumped into these two lanterns made of capiz shells.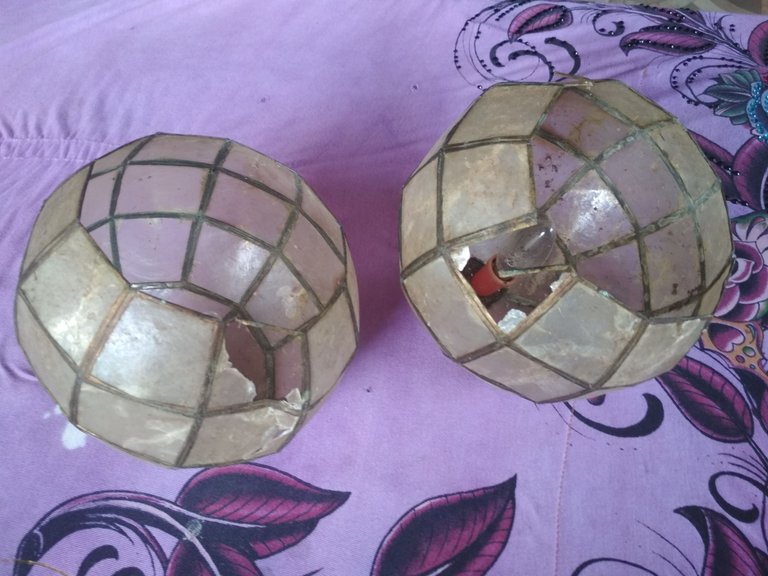 Only two were left out of the 12 lanterns. Hubby bought right from Capiz factory for our Christmas decors when our kids were still in their primary years. Three decades ago be to exact! The lanterns were damaged due to mishandling. Capiz shell decors were trending during that time. I guess there's already a prohibition on this hence I would like to preserve these ones for sentimental reasons. The damages can still be repaired with few creative ideas out of my 'junks'.
Materials needed: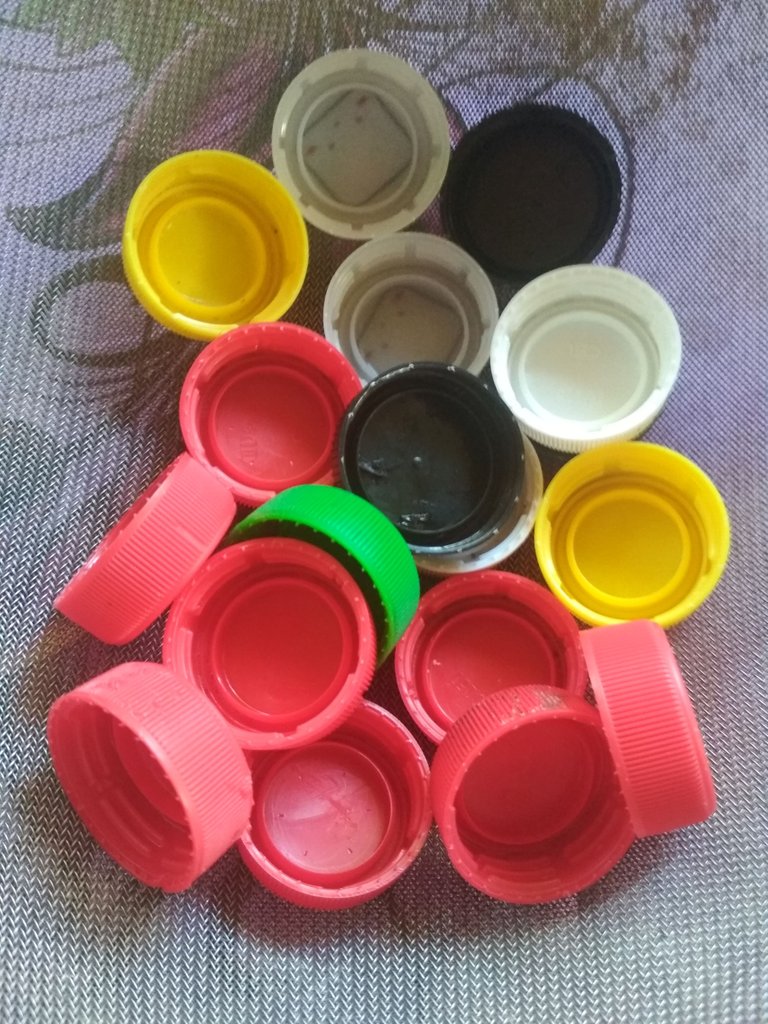 Caps and plastic bottles
Glue
Pair of scissors
Double-edged tape
Gold enamel paint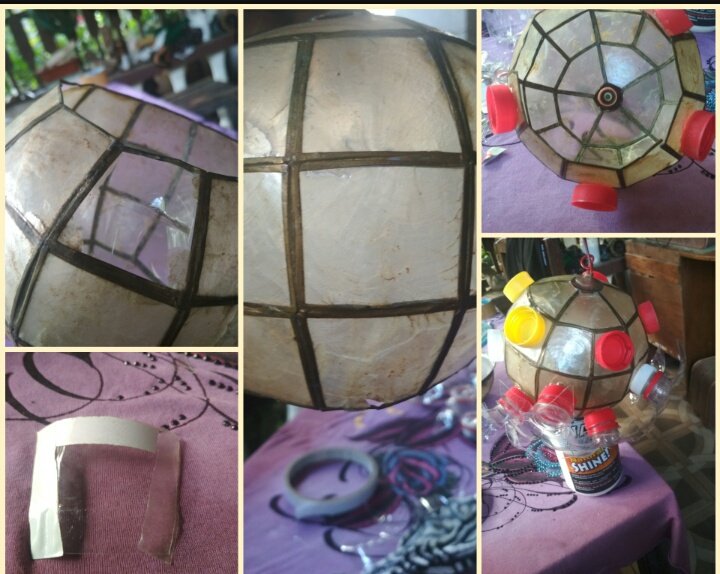 I cleaned the lantern with soap and water and let it dry outside. I applied liquid wax to bring back its lustre. I used the cutouts of the plastic bottle to fill the damaged part using the double-edged tape. Afterwards, I attached the bottle covers on the surface of the lantern in alternates.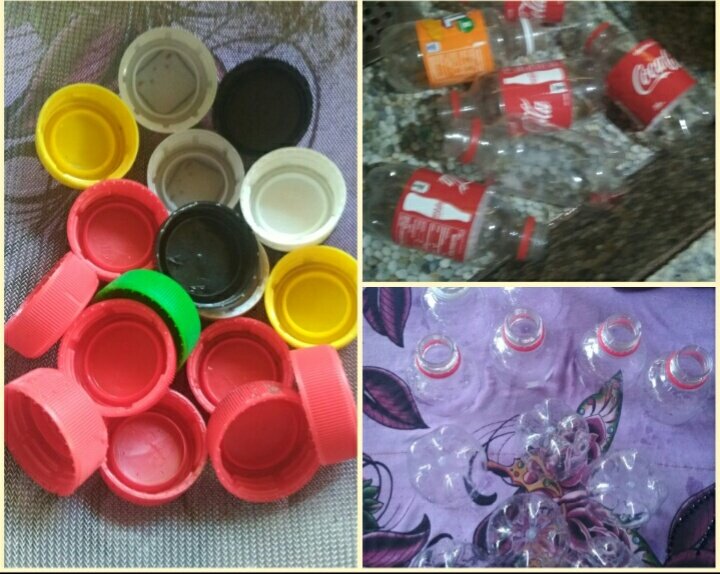 After removing the bottle caps, the plastic bottles were cut in half to make a faux flower.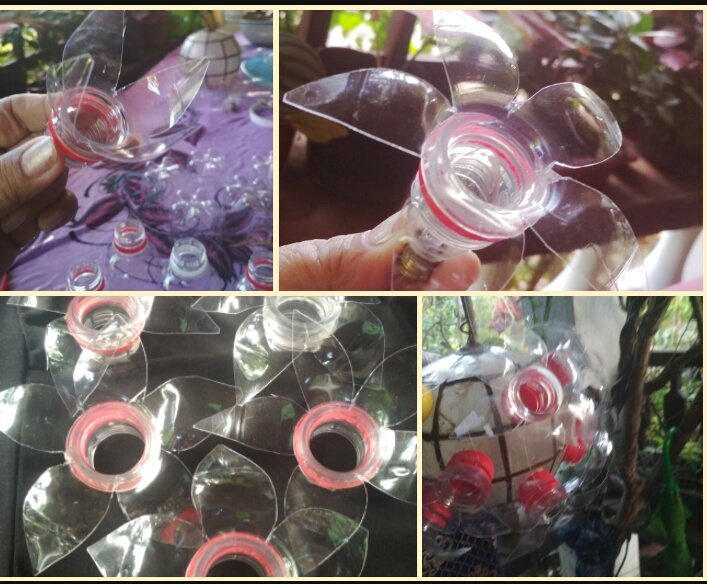 I chose those with treads. Cut out 5 petals, made the curves and pull back to form a petal then lock in with the attached covers.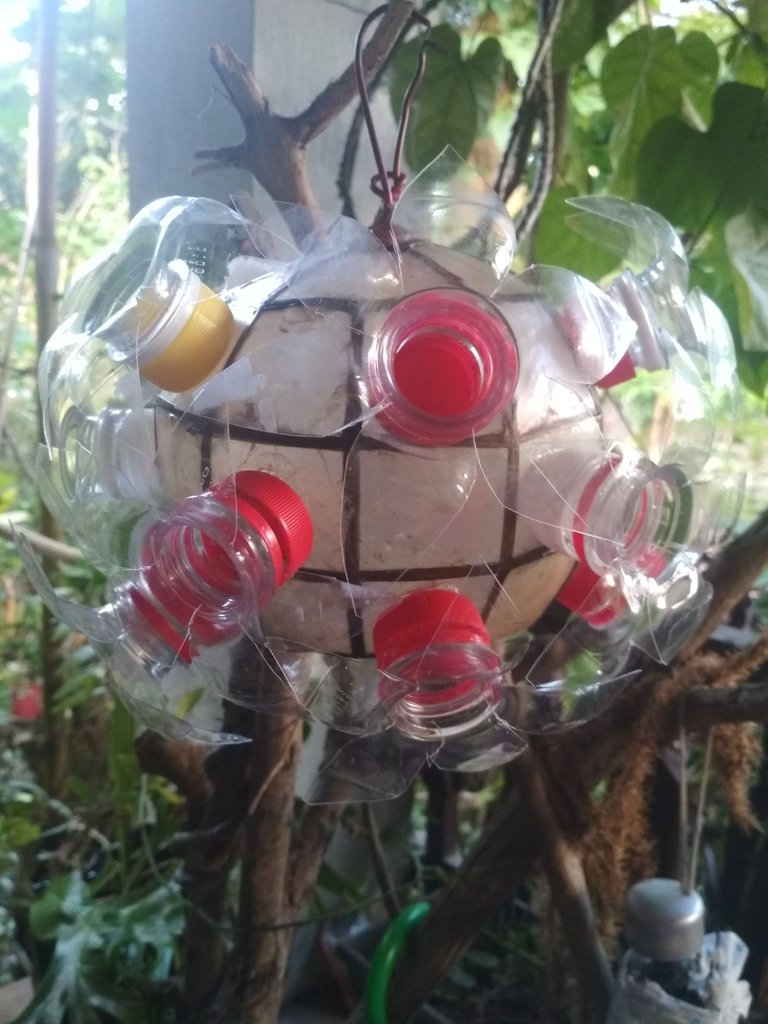 The transparent flowers are now visible.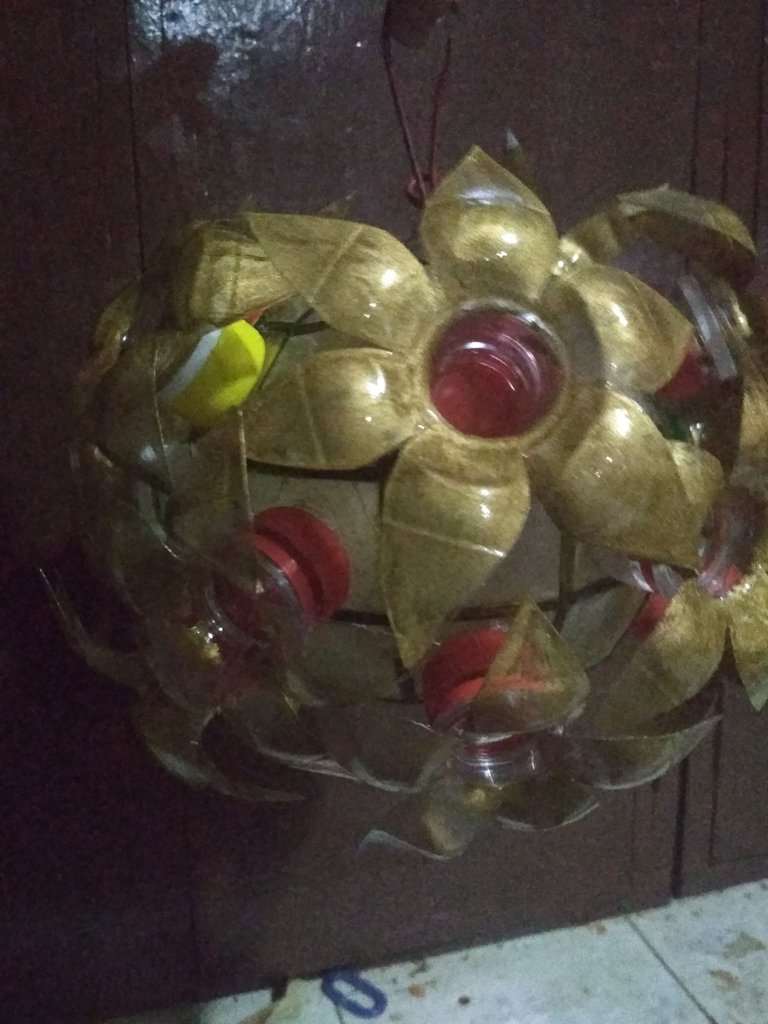 I applied golden enamel paint for finishing touches.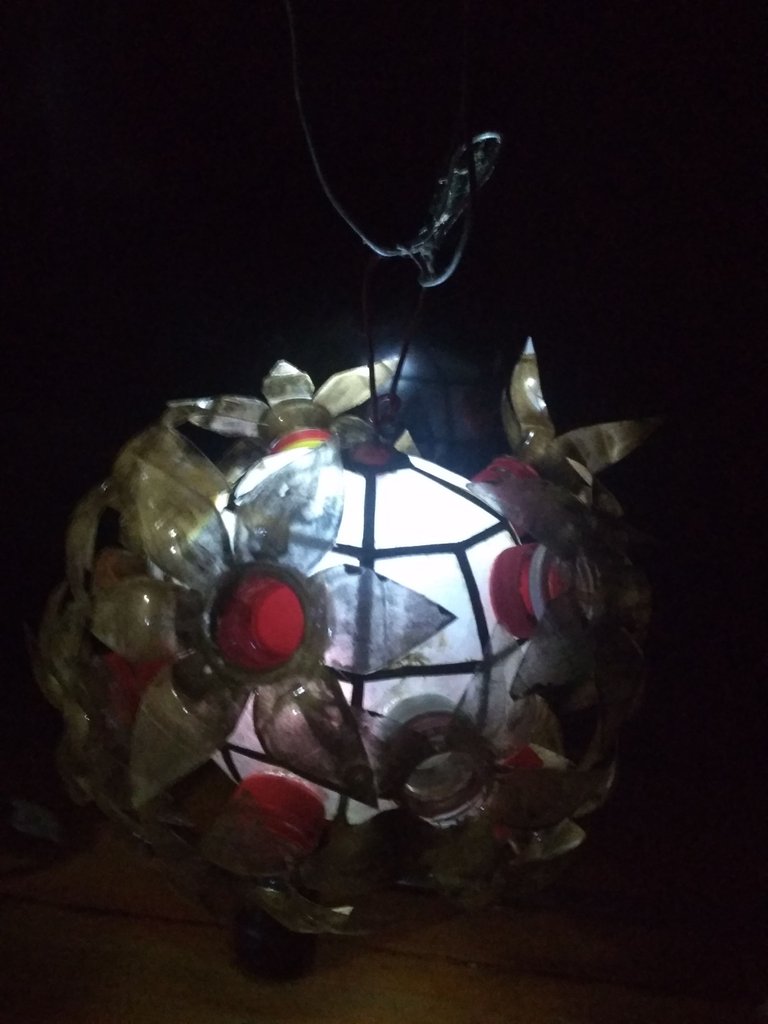 Despite the gold color of paint, you can see a different transformation when there's light inside. I already ran out of bottle caps so the second one will be done on my next project. Did you like it guys?
Thank you for dropping by!
Till then,