Bendiciones familia de Hive, en este día quiero mostrarles un decorativo macetero ideal para su jardin, si tienes una camisa vieja o que no uses no la botes, aqui te muestro lo que podemos hacer con ella.
Blessings Hive family, today I want to show you a decorative planter ideal for your garden, if you have an old shirt or do not use do not throw it away, here I show you what you can do with it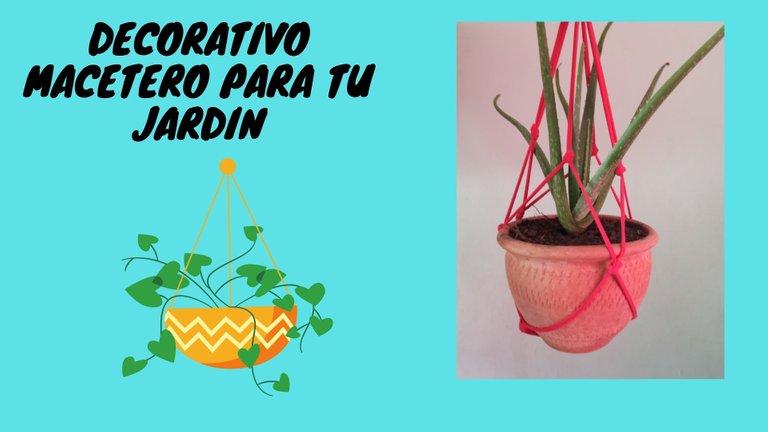 ---
A continuación les mostrate el procedimiento para la elaboración de este íncreible macetero.
The following is the procedure for the elaboration of this incredible flower pot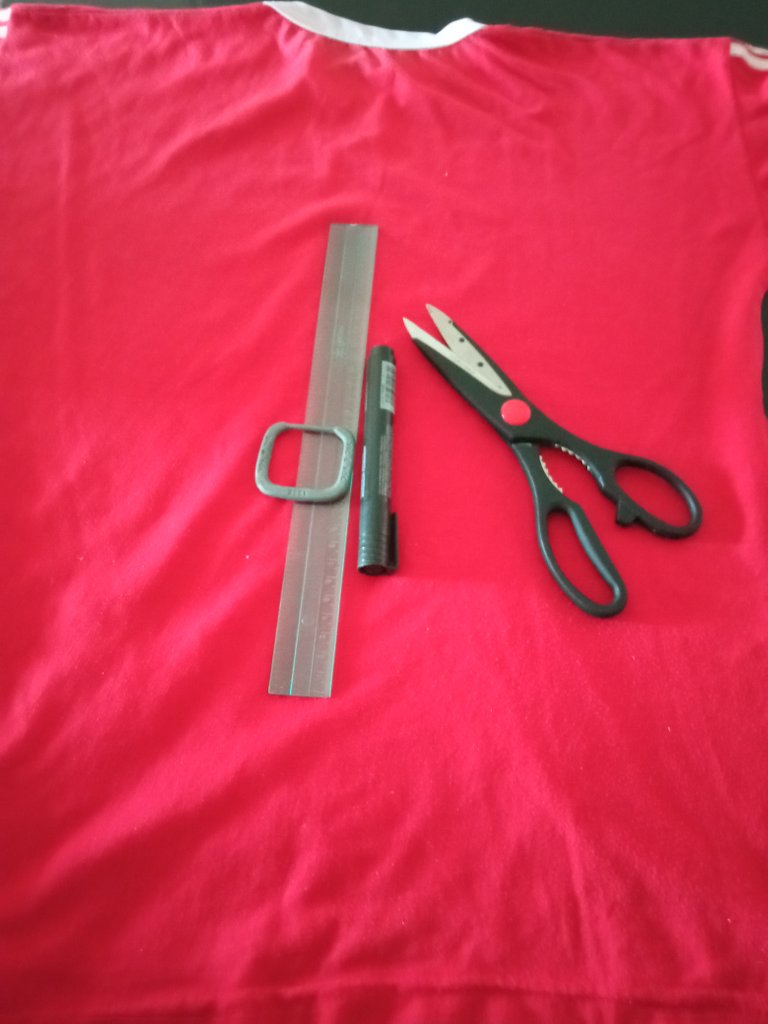 Los materiales a utilizar son:
1- Camisa.
2- Tijeras.
3- Marcador.
4- Regla.
5- Evilla de correa.
The materials to be used are:
1- Shirt.
2- Scissors.
3- Marker.
4- Ruler.
5- Belt loop.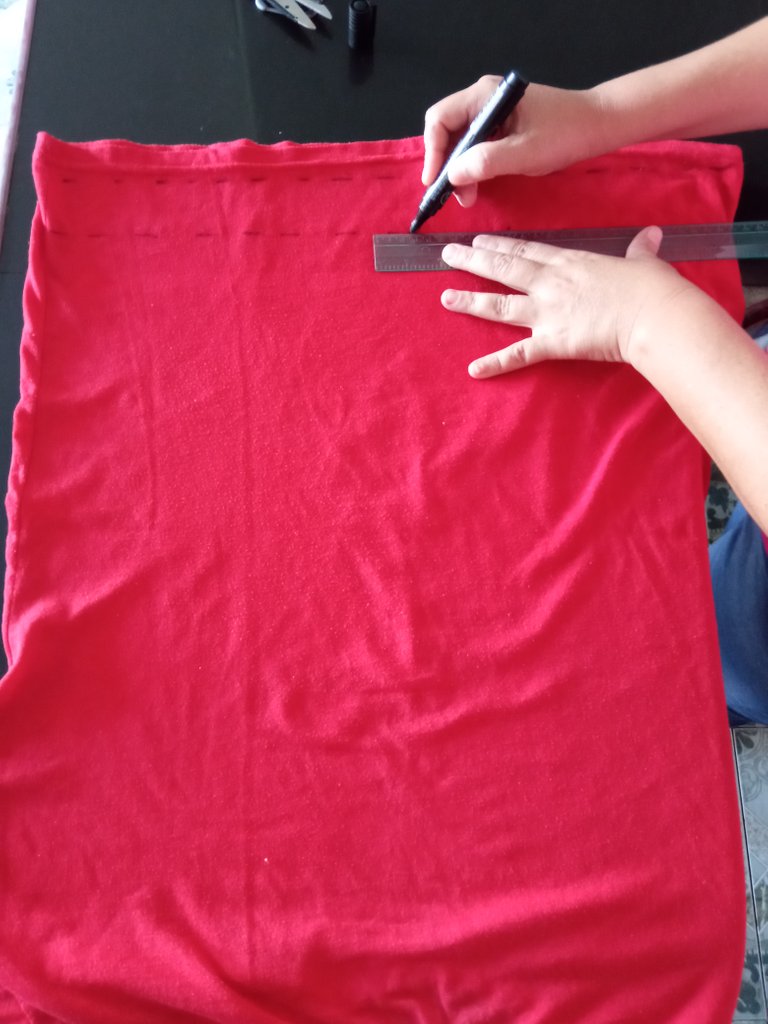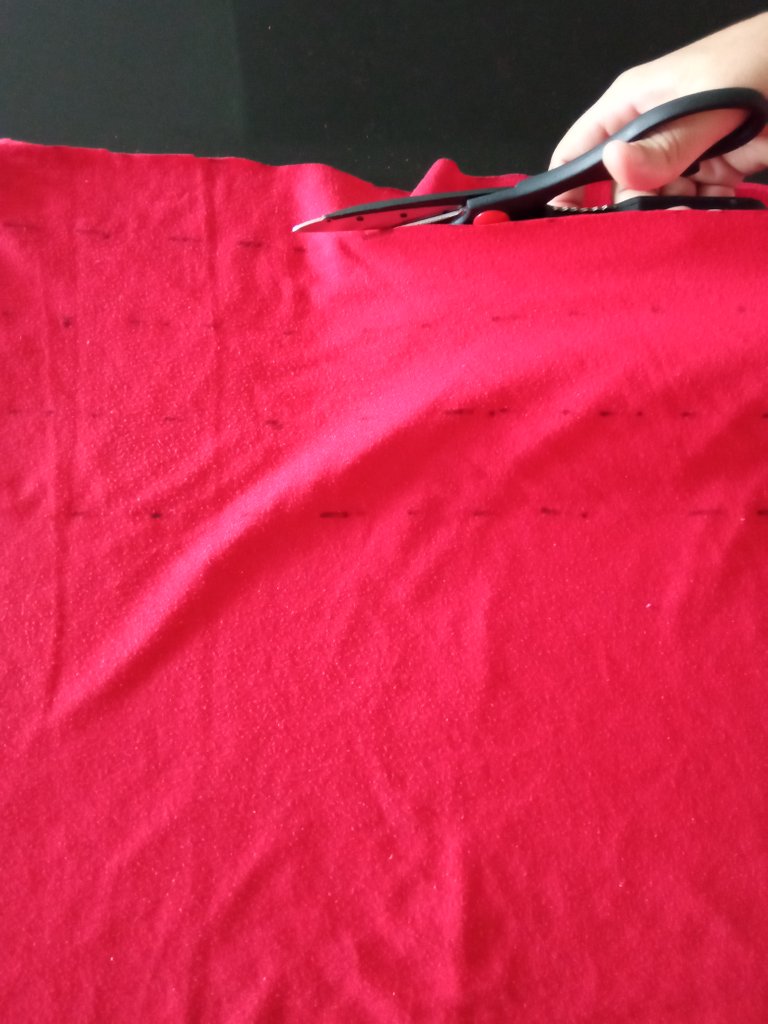 Paso 1: Marcamos nuestra camisa con el marcador, separando las lineas de 5cm.
Paso 2: Recortamos las tiras marcadas.
Step 1: We mark our shirt with the marker, separating the lines of 5cm.
Step 2: Cut the marked strips.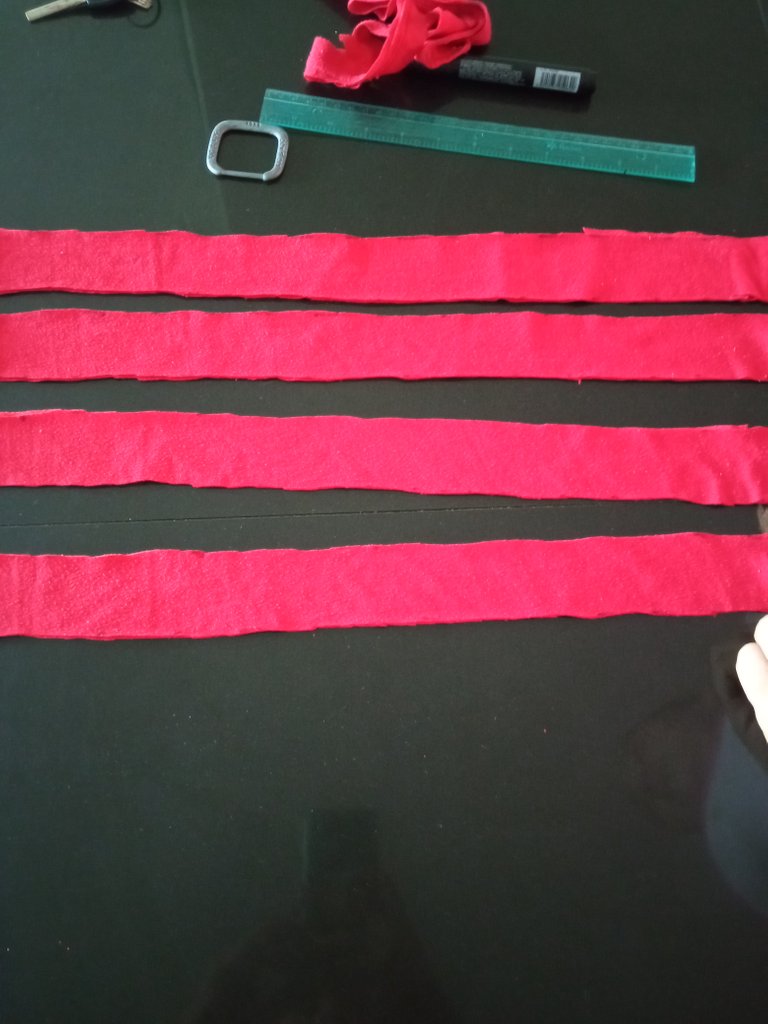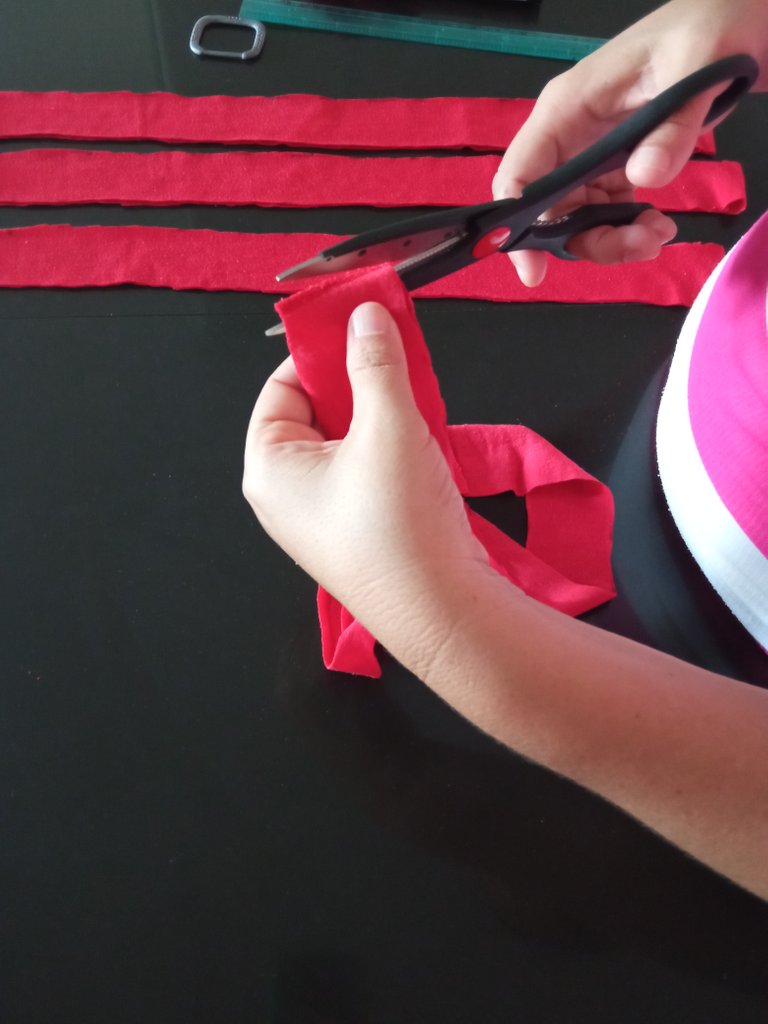 Paso 3: Una vez que tengamos nuestros retazos de tela, cortamos las costuras de cada retazo.
Step 3: Once we have our fabric scraps, we cut the seams of each scrap.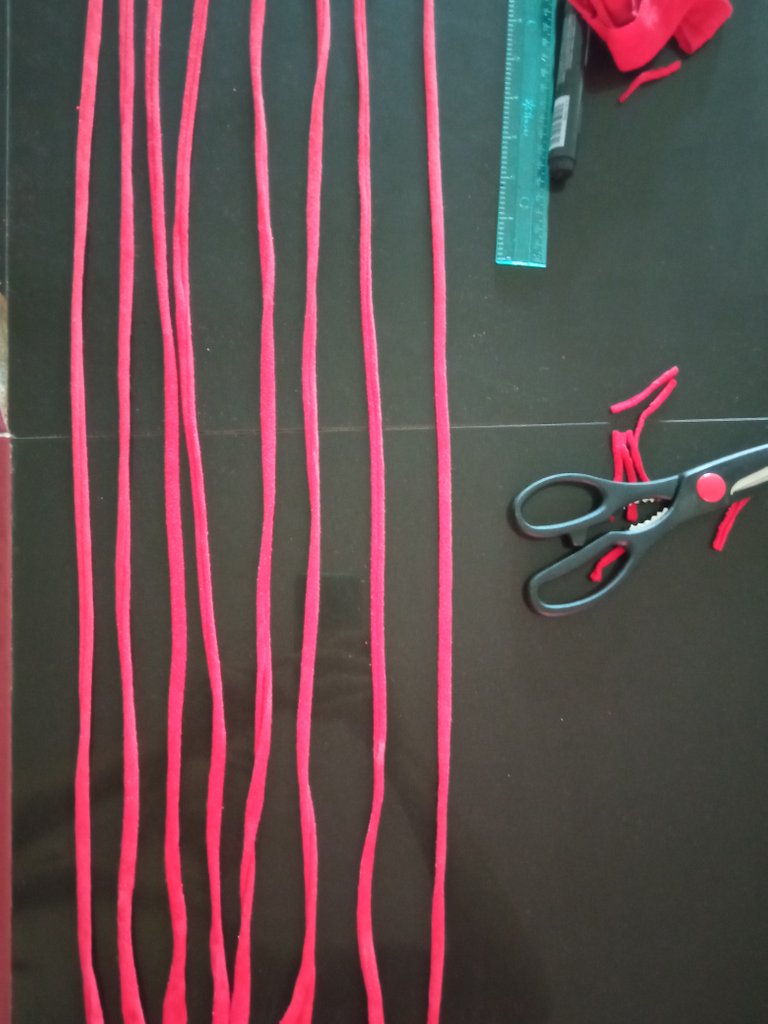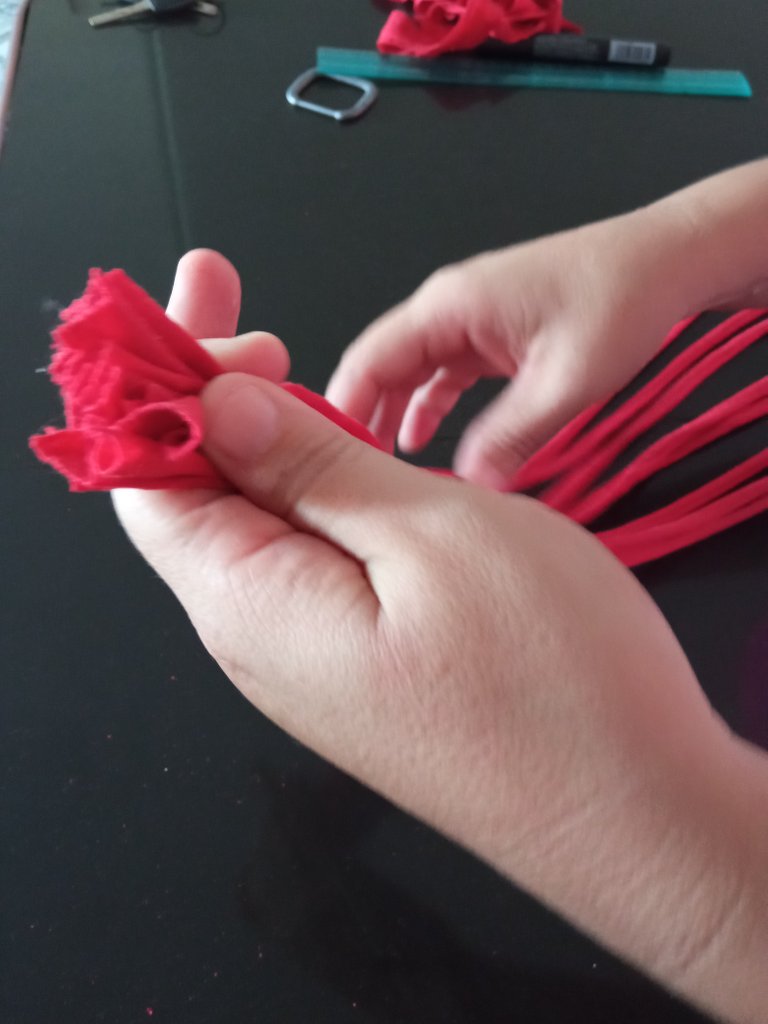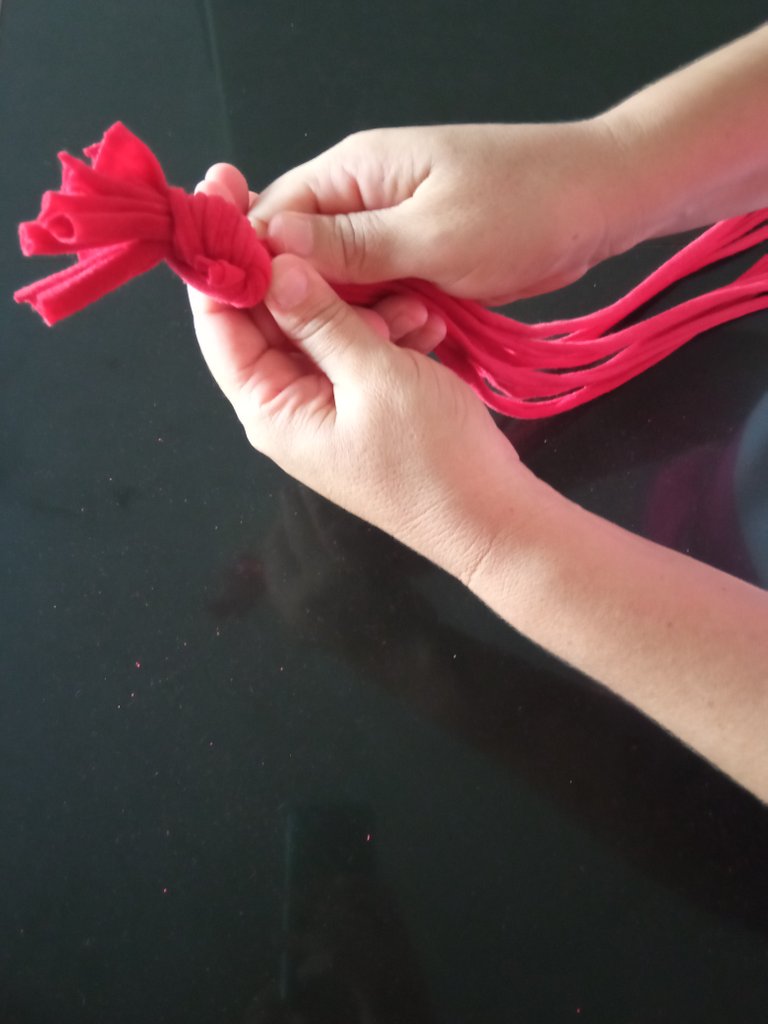 Paso 4: Estiramos los retazos de tela para hacerlas más largas.
Paso 5: Unimos los extremos de cada retazo.
Paso 6: Luego realizamos un nudo con los extremos.
Step 4: Stretch the pieces of fabric to make them longer.
Step 5: Join the ends of each piece.
Step 6: Then we tie a knot with the ends.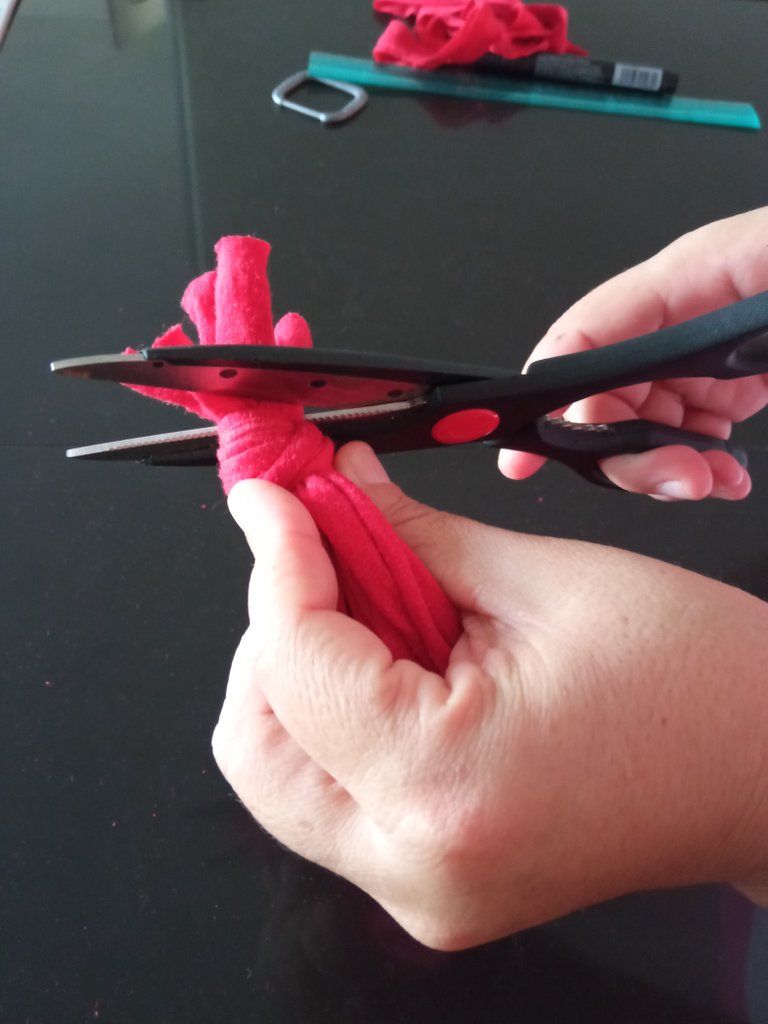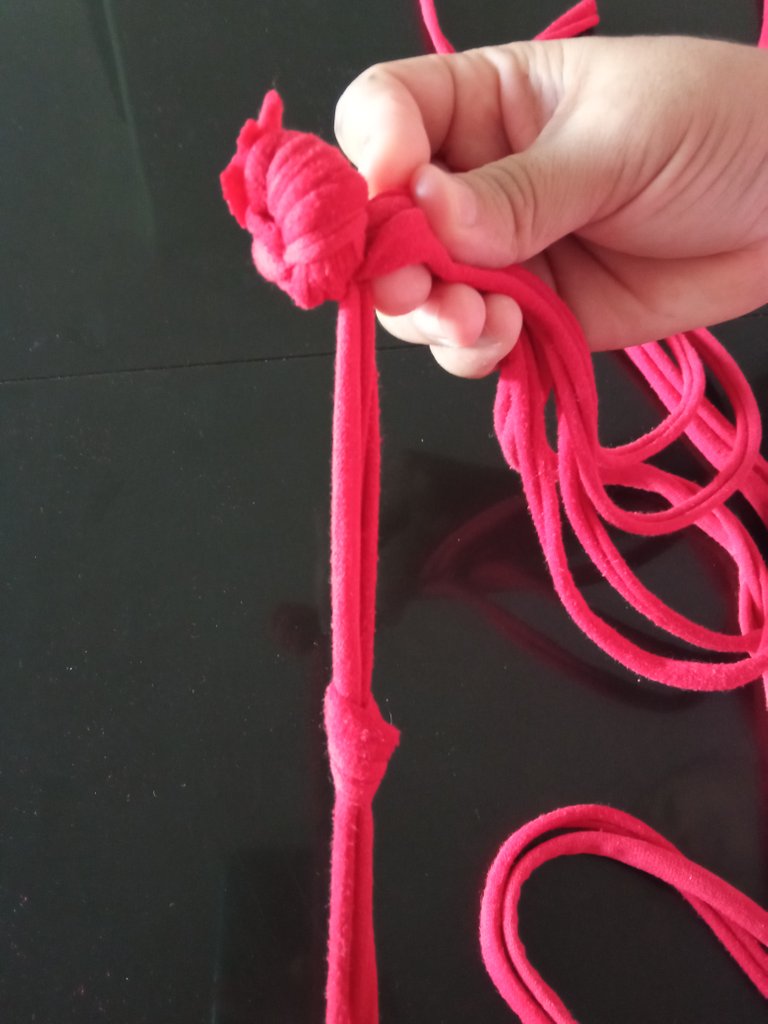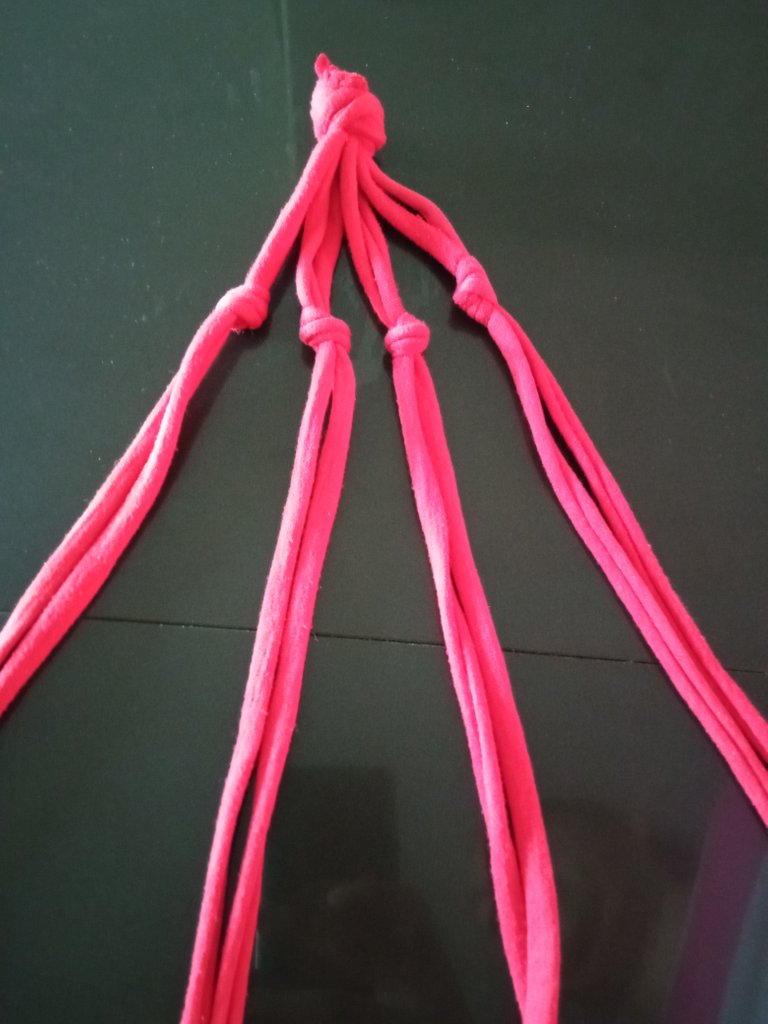 Paso 7: Cortamos la tela sobrante del nudo.
Paso 8: Agarramos 2 retazos y unimos con un nudo.
Paso 9: Hacemos este mismo procedimiento con los demás retazos.
Step 7: Cut the excess fabric from the knot.
Step 8: We take 2 pieces and join them together with a knot.
Step 9: Do the same procedure with the remaining pieces.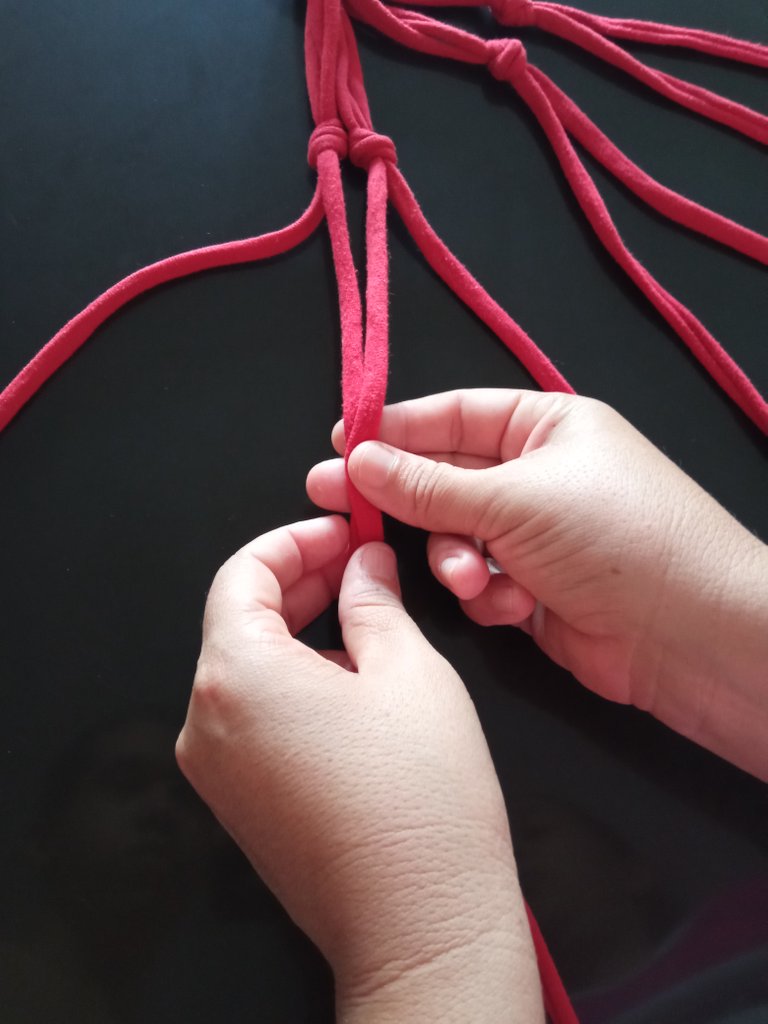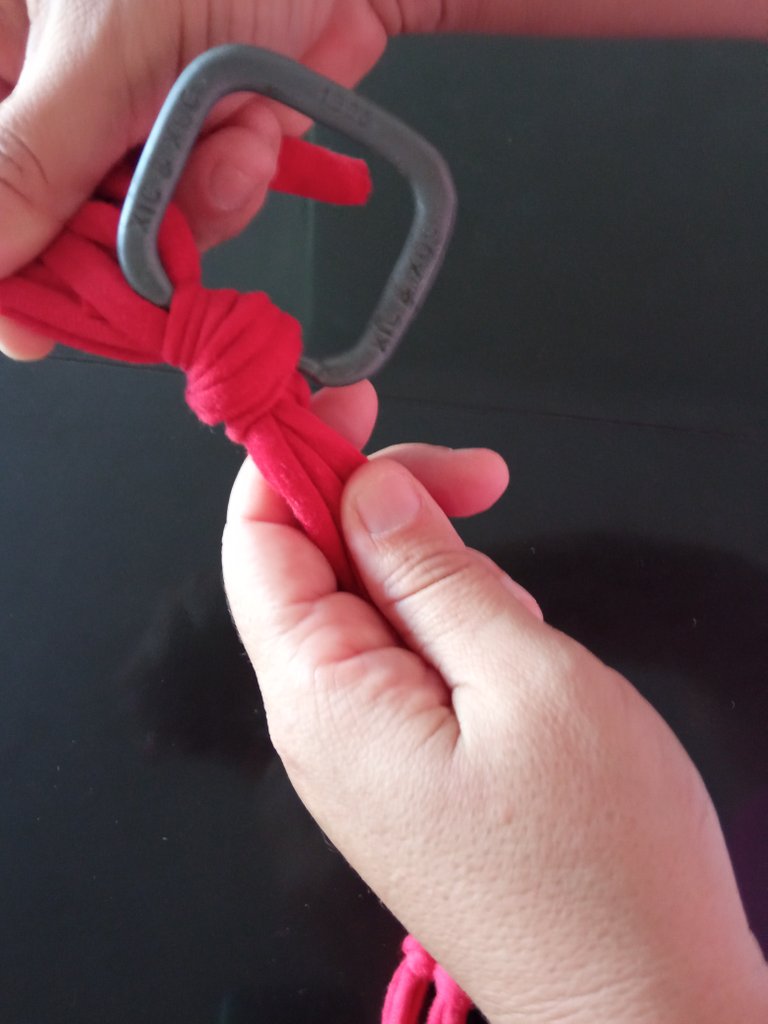 Paso 10: Seguimos uniendo nuestros retazos de 2 en 2 haciendole un nudo, y por último unimos el primer retazo con el último retazo haciendole un nudo.
Paso 11: El extremo que nos queda de la parte de arriba lo unimos con una evilla de correa reusable.
Step 10: We continue joining our pieces in pairs by tying a knot, and finally we join the first piece with the last piece by tying a knot.
Step 11: The remaining end of the top part we join it with a reusable strap loop.

Este es nuestro resultado final, espero que les guste.
This is our final result, I hope you like it.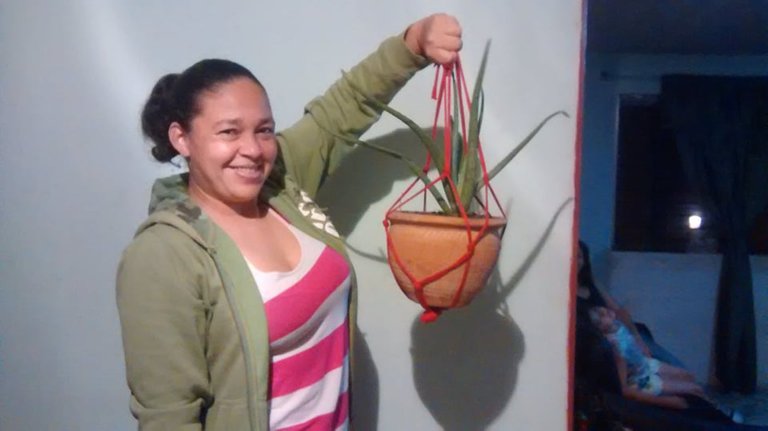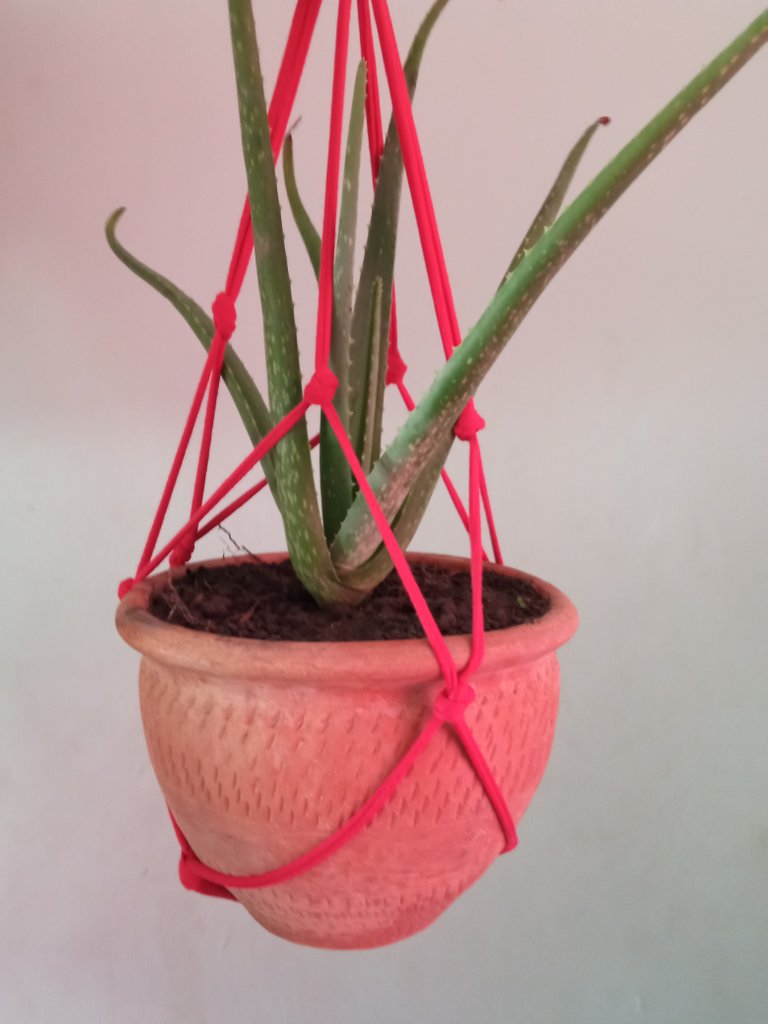 Todas las fotos son de mi Autoría.
All photos are by me.