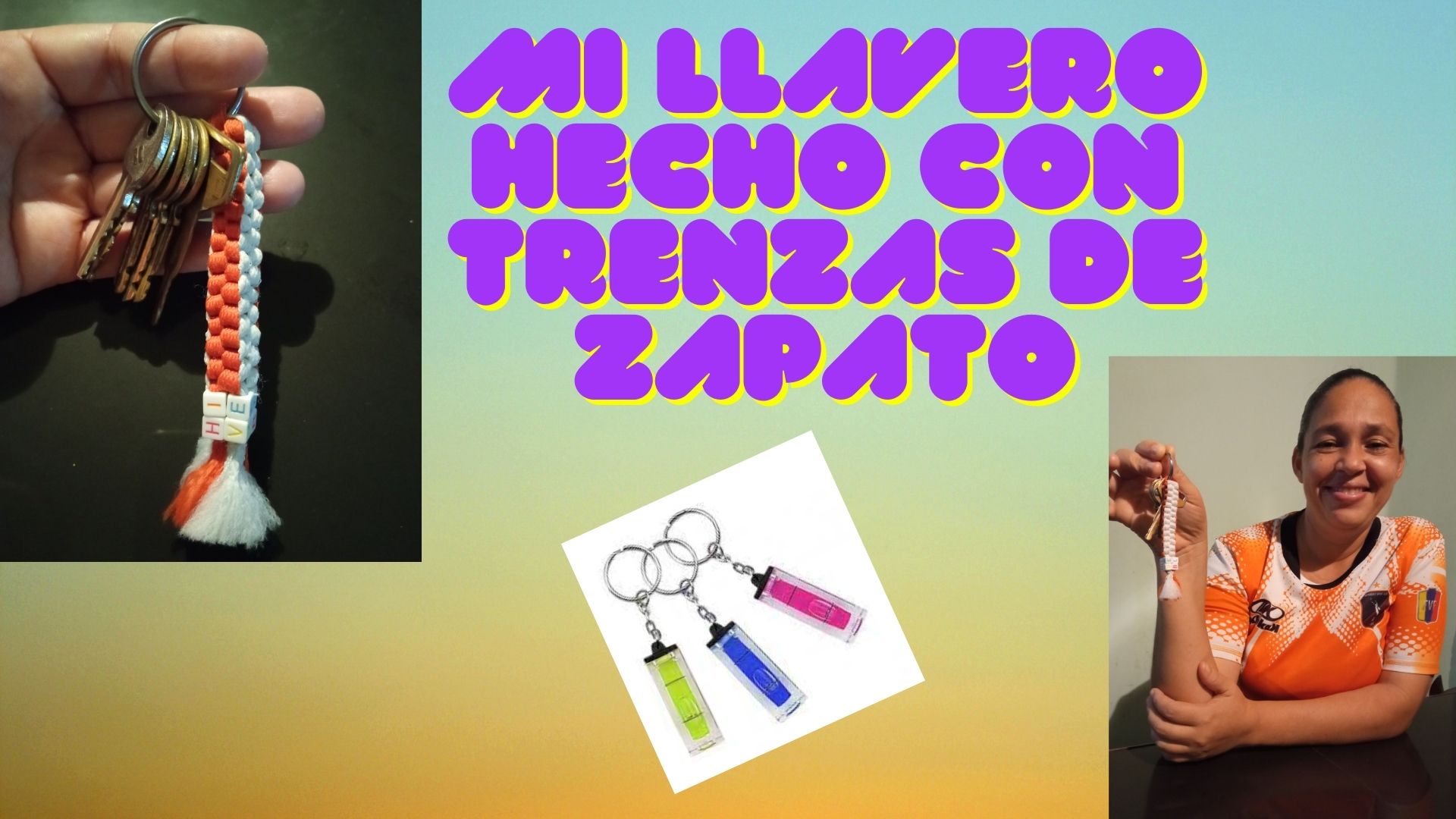 Un gran abrazo a todas las personas que conforman esta hermosa plataforma, los llaveros sin duda alguna son esos accesorios que utilizamos para colgar una o varias llaves las cuales podemos llevar a todas partes, se suelen hacer de diferentes tipos de materiales. Hoy les vengo a mostrar un llavero hecho con trenzas de zapato, tengo muchas trenzas de varios colores y decidí hacer un lindo llavero, así que si me lees te mostraré cada uno de los pasos a realizar.
A big hug to all the people who make up this beautiful platform, key chains are undoubtedly those accessories that we use to hang one or more keys which we can carry everywhere, they are usually made of different types of materials. Today I come to show you a keychain made with shoe braids, I have many braids of various colors and I decided to make a nice keychain, so if you read me I will show you each of the steps to be performed.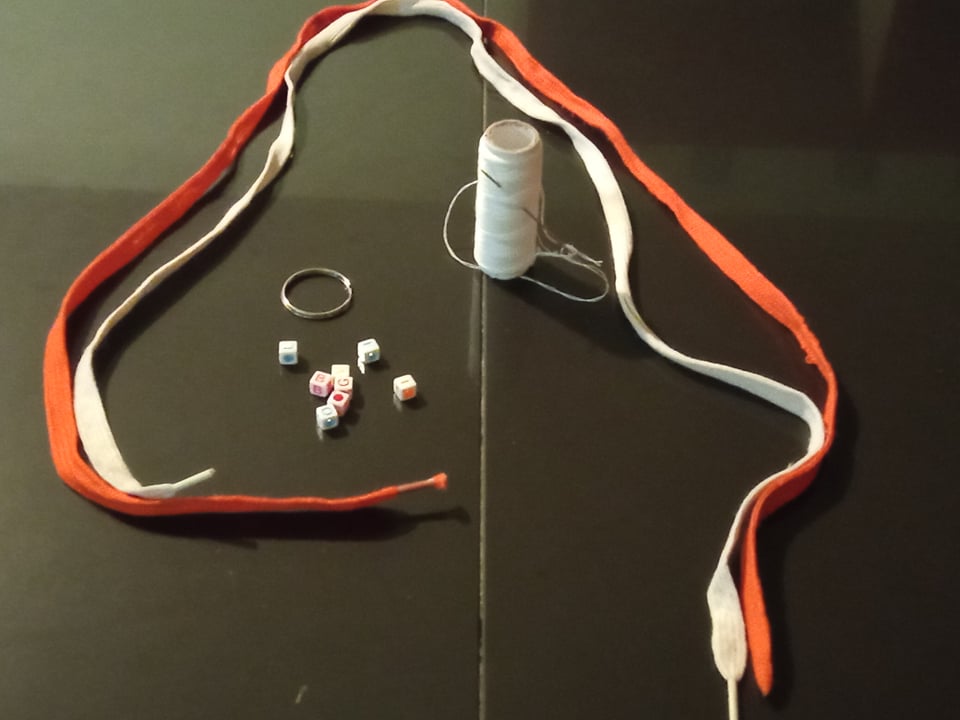 Los materiales a utilizar son:
2 Trenzas de zapato del color que usted prefiera.
Hilo.
Aguja.
Letras decorativas.
Anillo de metal.
The materials to be used are:
2 Shoe braids in the color of your choice.
Thread.
Needle.
Decorative letters.
Metal ring.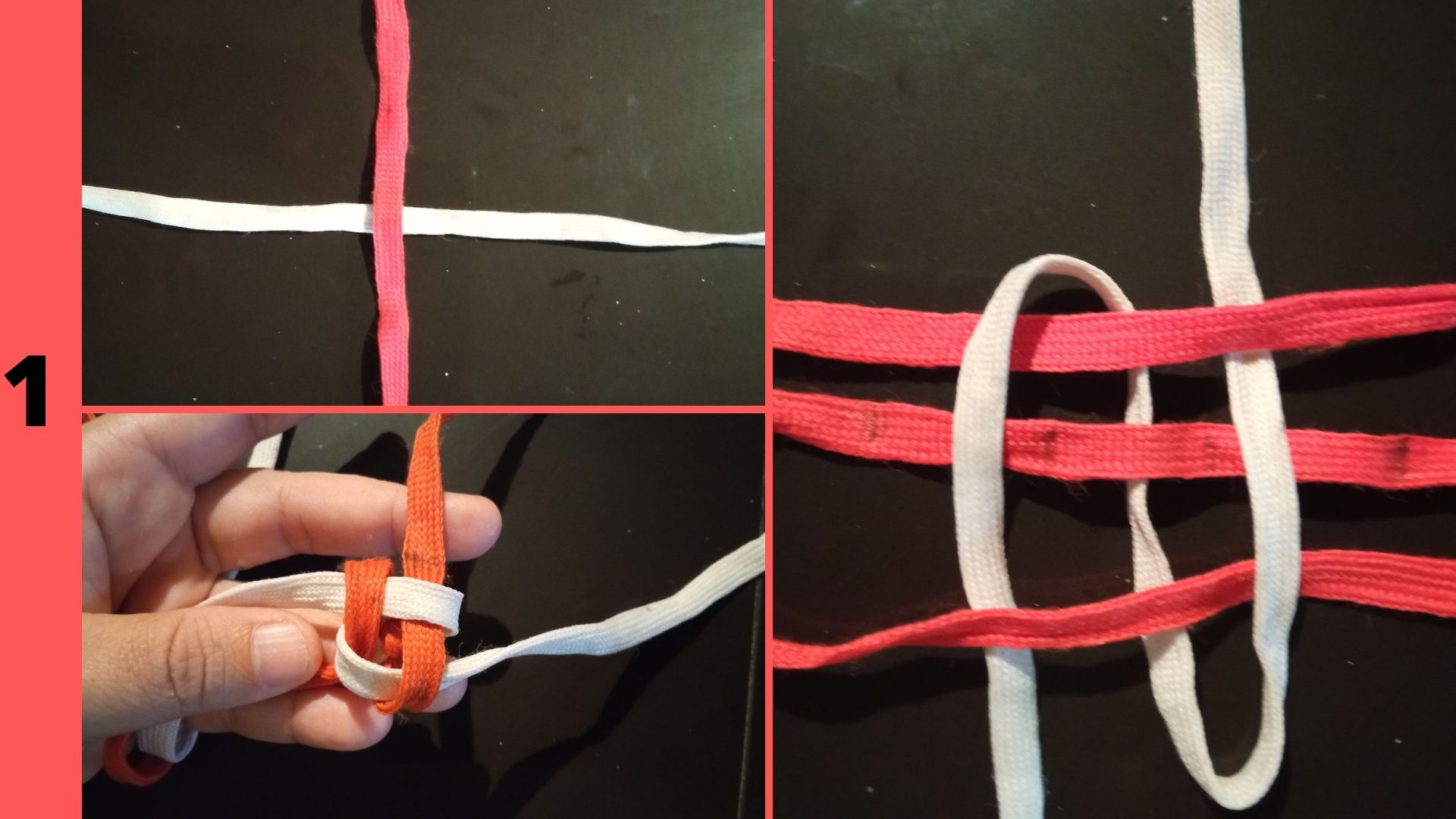 Paso 1: Colocamos las trenzas en forma de cruz, la parte inferior de la trenza roja la llevamos a la parte superior, y la parte superior la llevamos a la parte inferior, luego la trenza blanca inferior la metemos por debajo de la trenza roja hacia arriba y la parte superior de la trenza blanca la metemos por debajo de la trenza roja hacia abajo, luego vamos estirando los 4 extremos.
Step 1: We place the braids in the shape of a cross, the lower part of the red braid we take it to the upper part, and the upper part we take it to the lower part, then the lower white braid we put it under the red braid upwards and the upper part of the white braid we put it under the red braid downwards, then we stretch the 4 ends.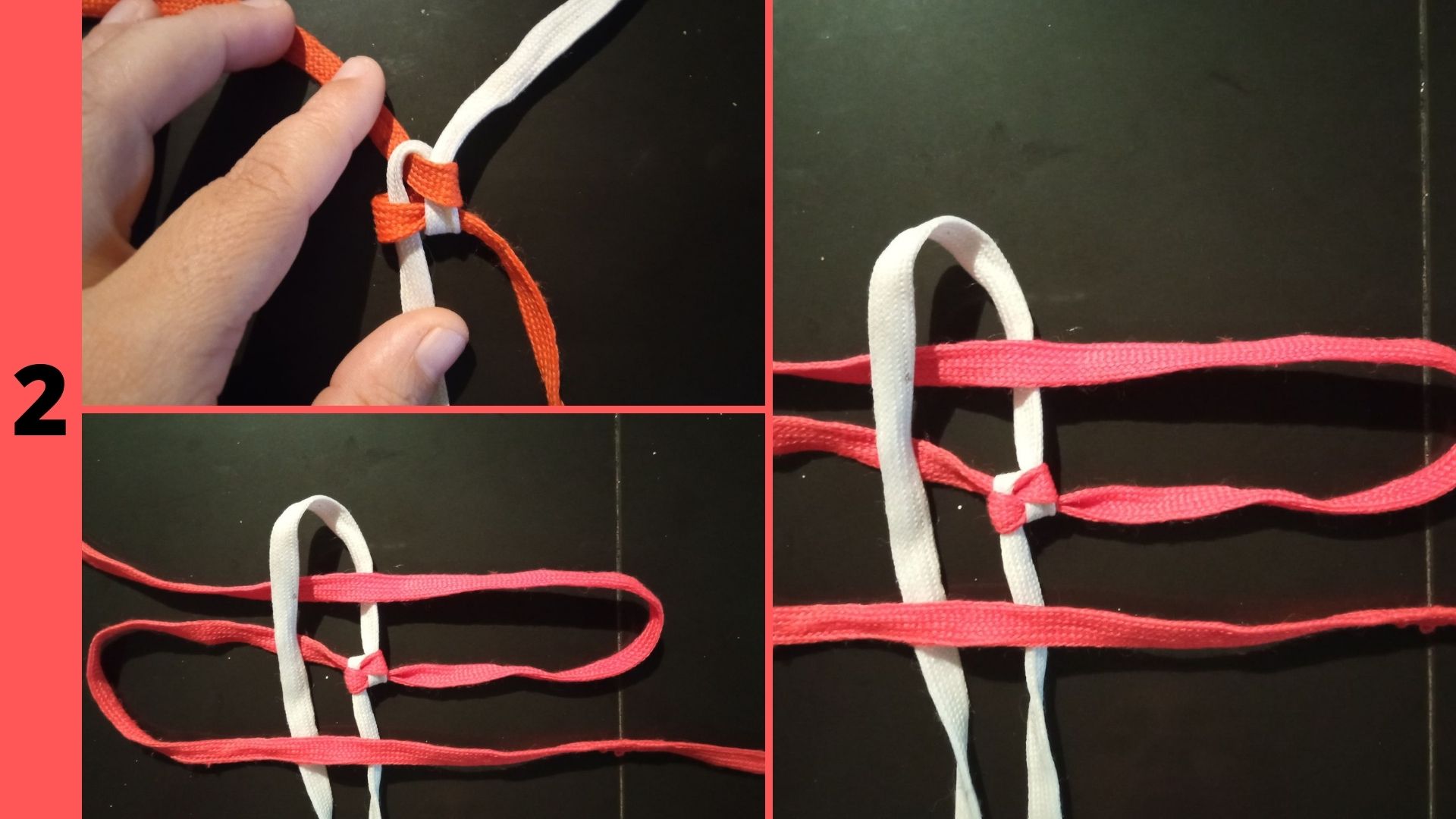 Paso 2: Una vez que estiramos los 4 extremos obtenemos nuestro primer tejido, luego colocamos la parte superior de la trenza blanca hacia la parte inferior y la parte inferior hacia la parte superior, luego la trenza roja la metemos por debajo de la trenza blanca y volvemos a estirar nuestros 4 extremos.
Step 2: Once we stretch the 4 ends we get our first weave, then we place the top part of the white braid towards the bottom and the bottom part towards the top, then we put the red braid under the white braid and stretch our 4 ends again.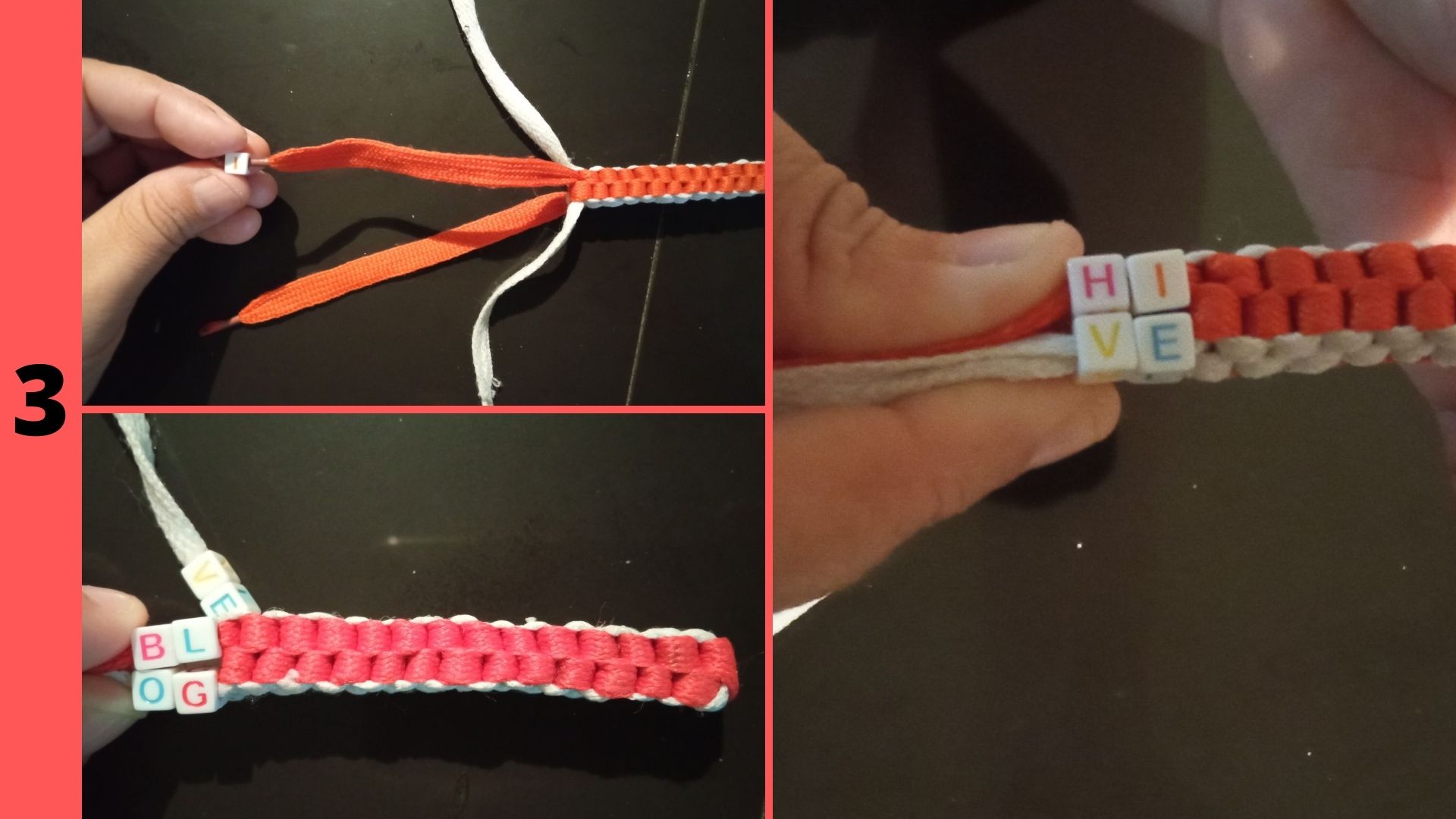 Paso 3: Repetimos el proceso una y otra vez hasta darle el tamaño deseado a nuestro llavero, luego comenzamos a introducir cada letra por la punta de las trenzas, en cada trenza colocamos 2 letras.
Step 3: Repeat the process over and over again until we get the desired size of our keychain, then we begin to introduce each letter through the tip of the braids, in each braid we place 2 letters.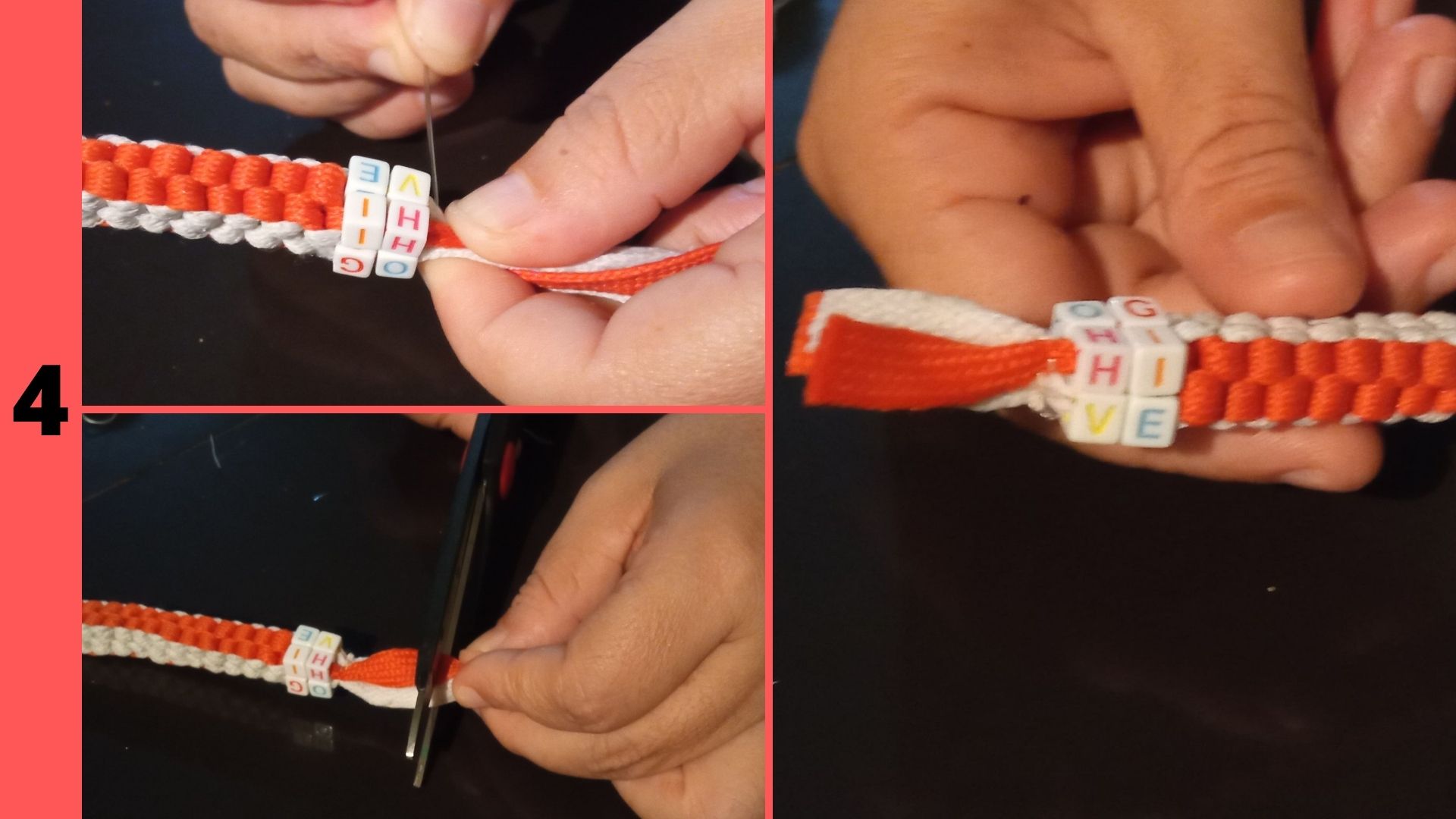 Paso 4: Una vez que colocamos todas las letras, procedemos a coser la parte de abajo para que las letras no se caigan, y luego cortamos para poder deshilachar las trenzas.
Step 4: Once we place all the letters, we proceed to sew the bottom part so that the letters do not fall off, and then we cut to be able to fray the braids.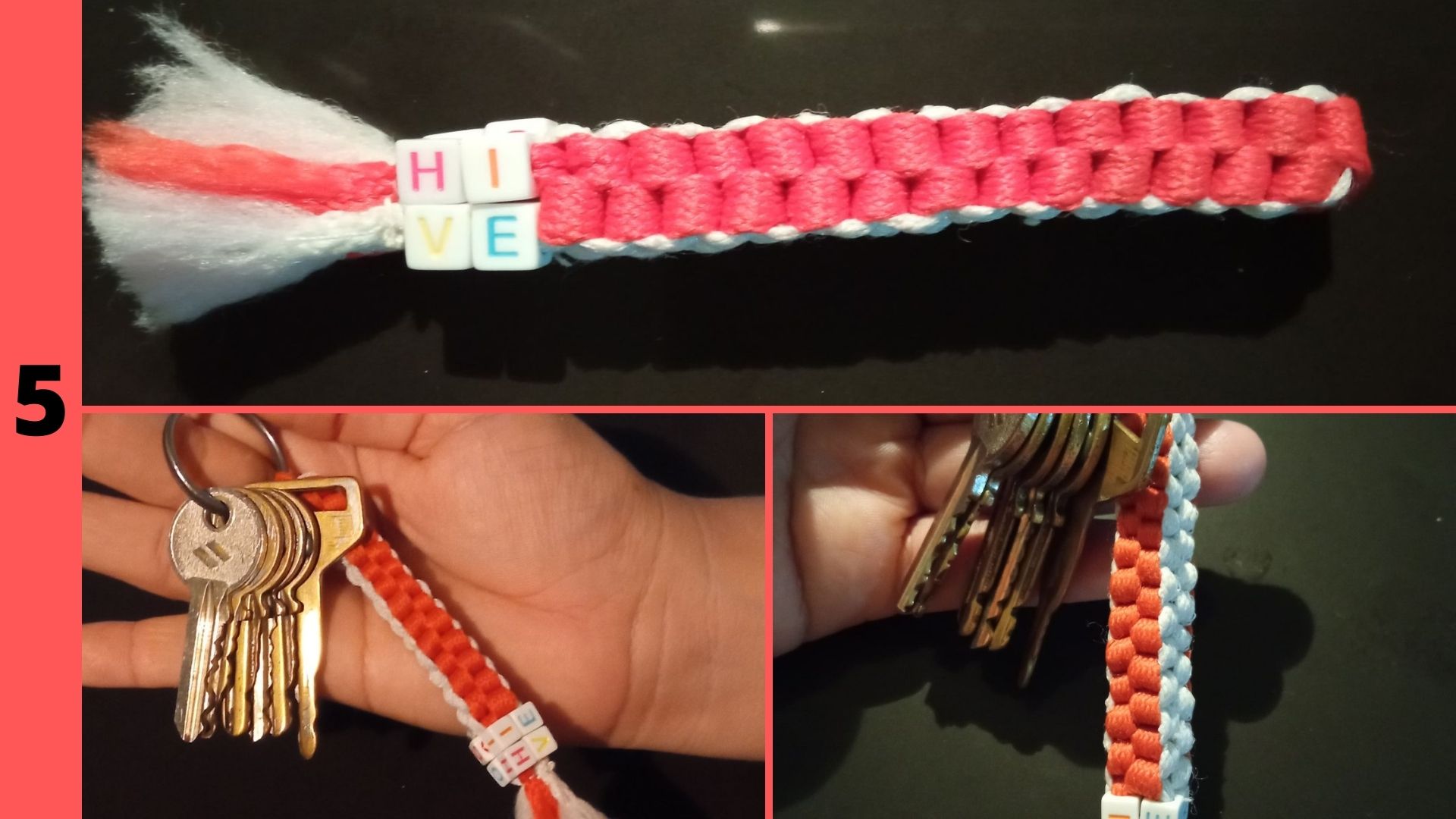 Paso 5: Luego que deshilachamos para darle el último toque, colocamos las llaves en nuestro llavero.
Step 5: After fraying to give it the final touch, we place the keys on our key ring.

Aqui tenemos nuestro resultado final.
Here we have our final result.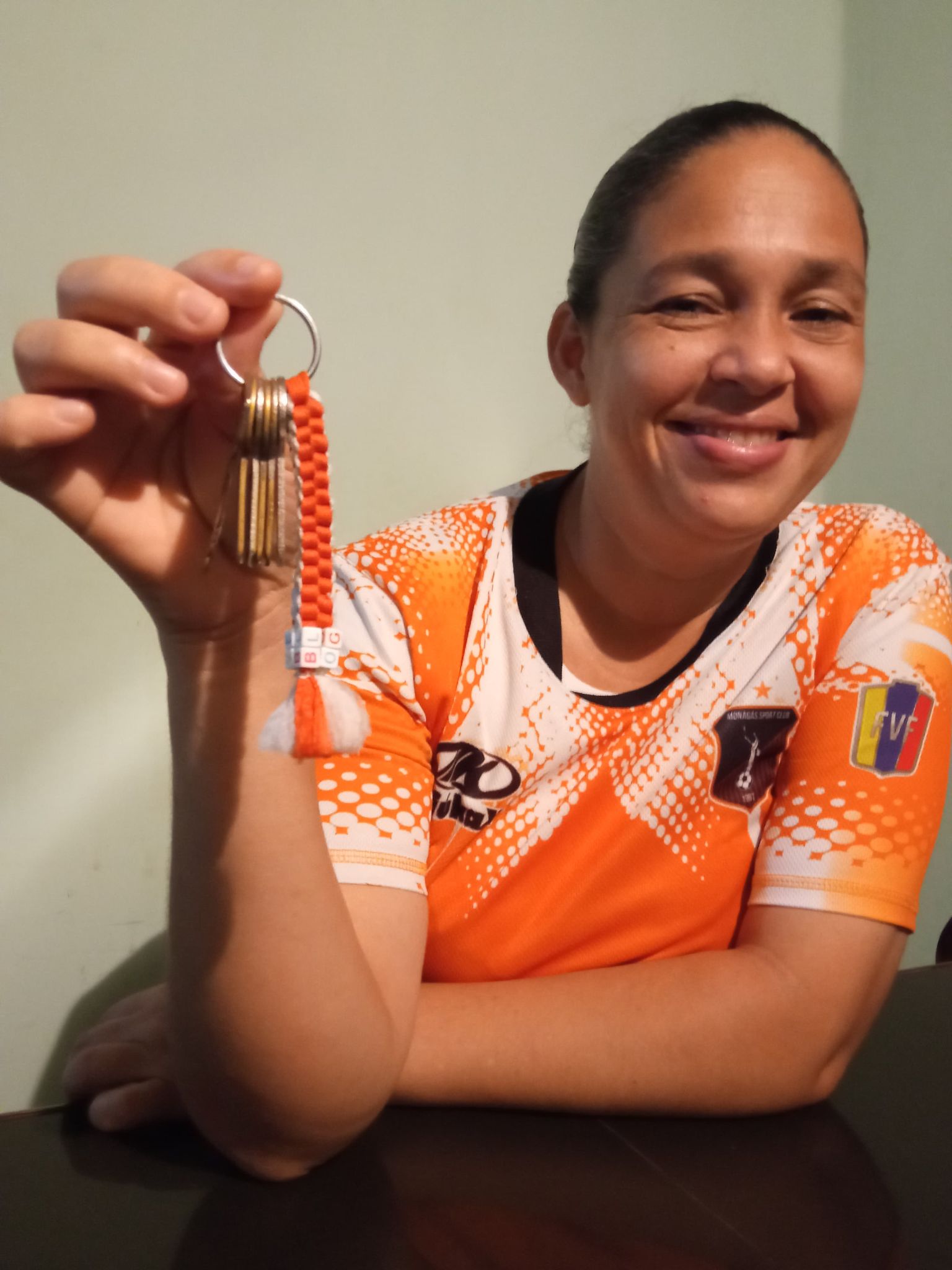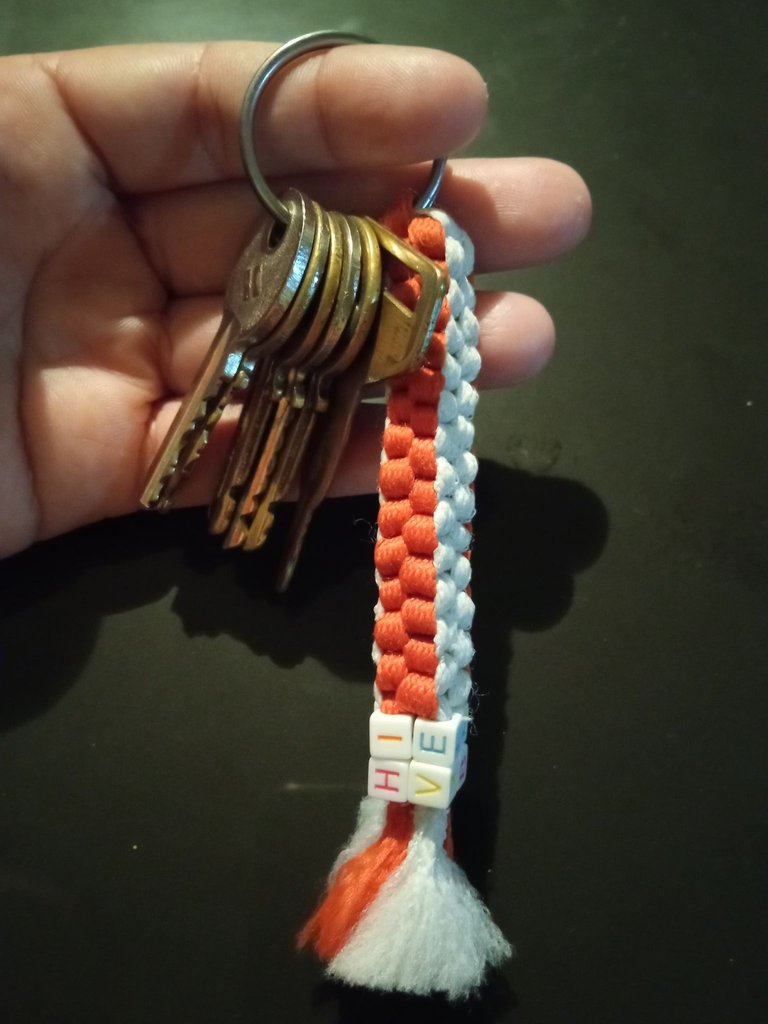 Todas las fotos son de mi autoría, y editadas desde canva.
All photos are of my authorship, and edited from canva.