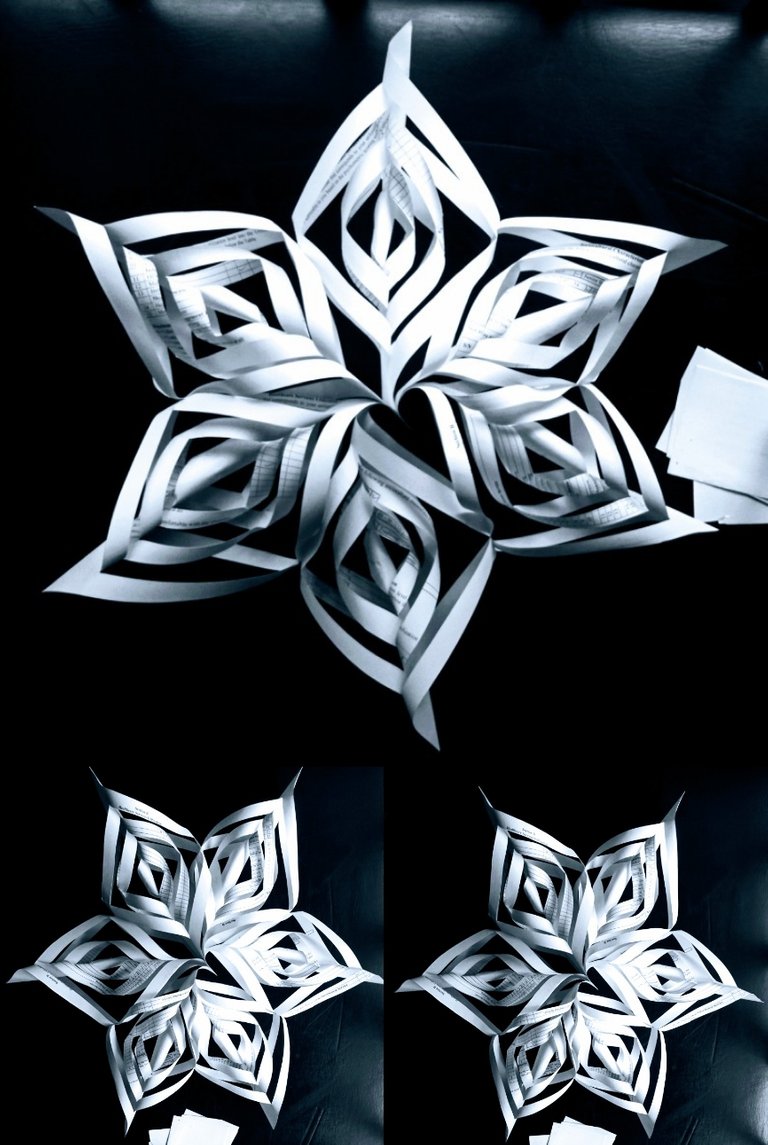 Hello Hivers!
Happy New Month and a wonderful week to you all.
I made snowflakes today with papers.
You can try this and decorate your room with it, it really looks good in my room lol.
If you have colored papers you do this as well.
I will show you the steps and process in case you love to try this.
Materials And Items
Get an A4 paper or any paper of your choice. Fold it into equal size, make sure all the sides are equal. Then fold it into a triangle.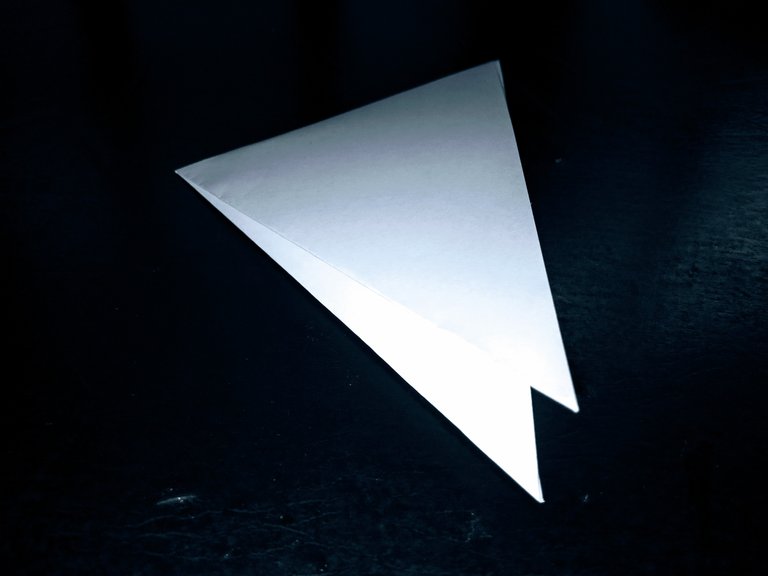 Then you cut it into five lines.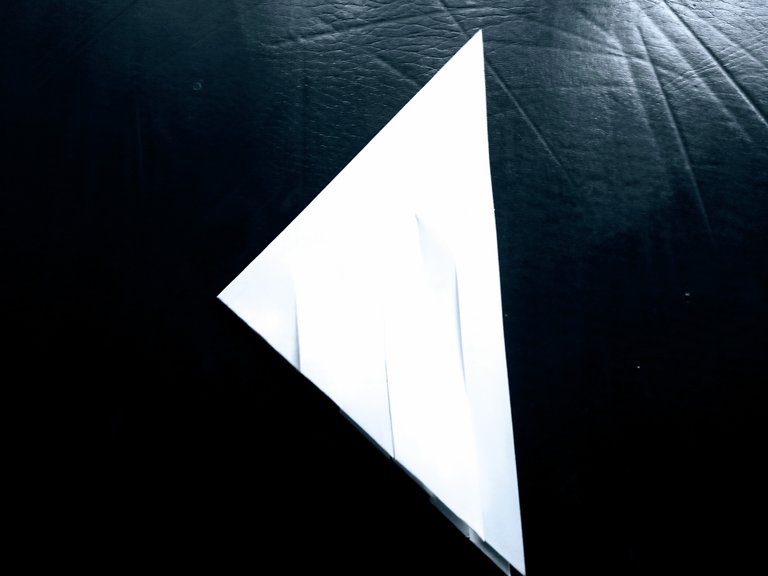 Open the first side of the triangle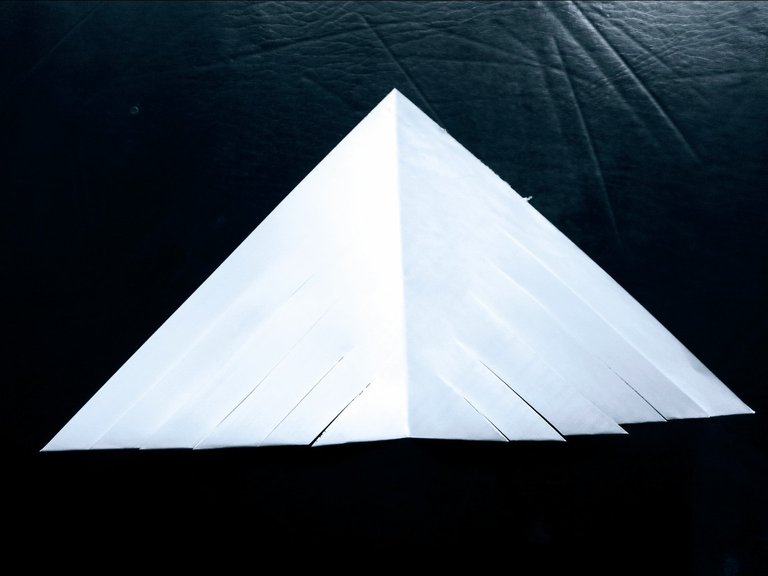 Then open it all and spread it out in the square.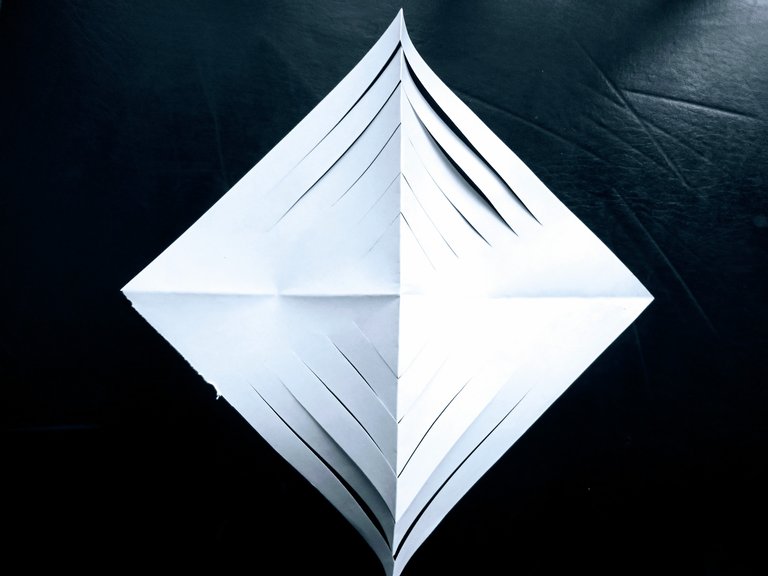 Fold the first and inner part of the paper, apply gum to it and stick it together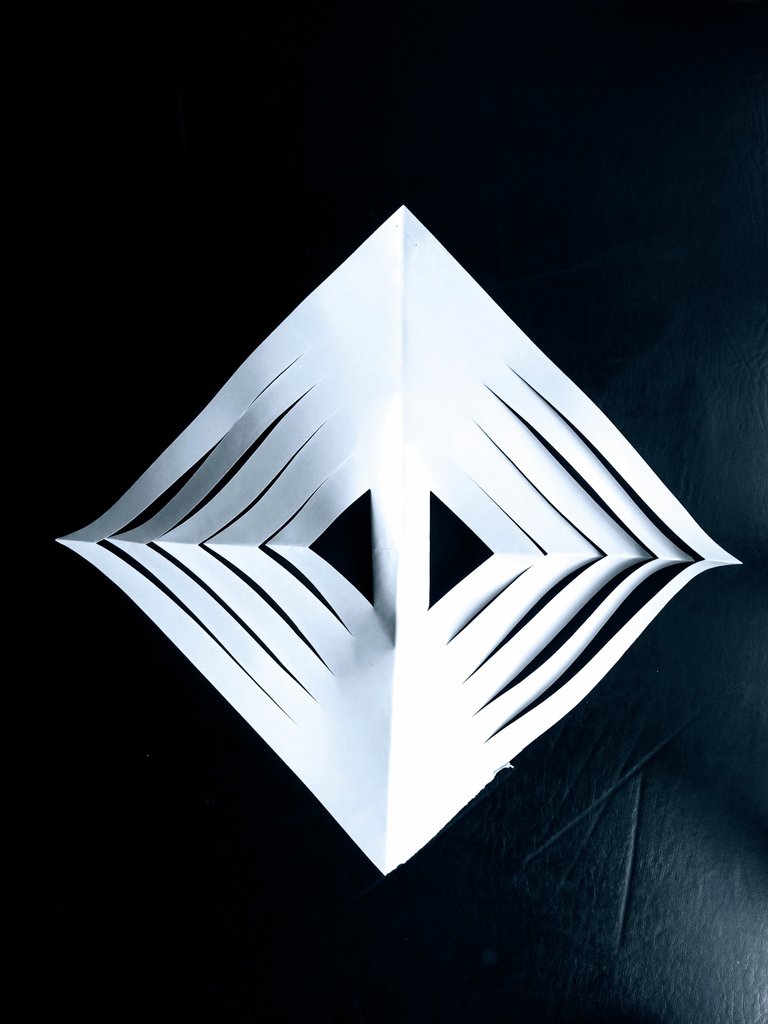 Here is the final result of all six sides after gumming.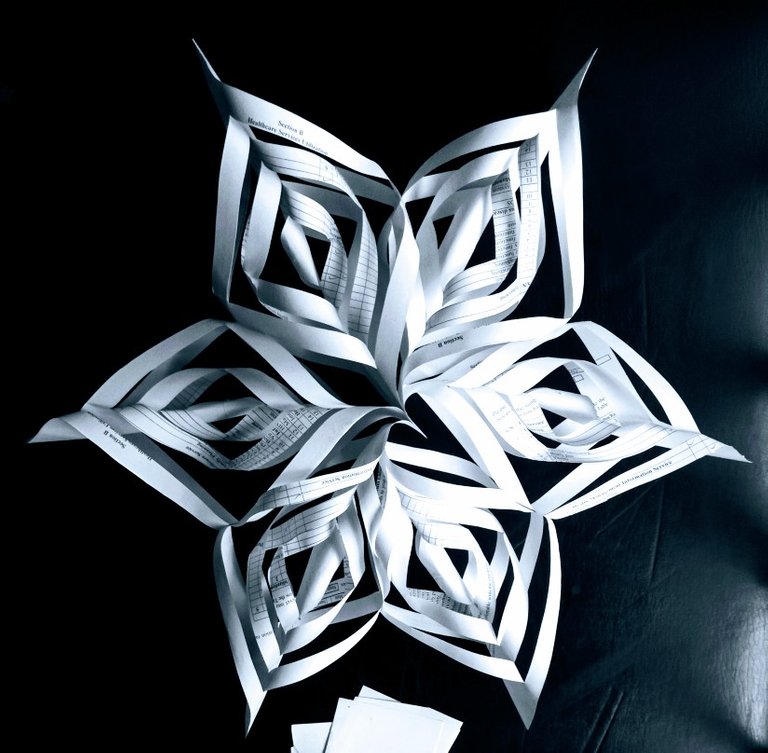 Do the same thing with the second row.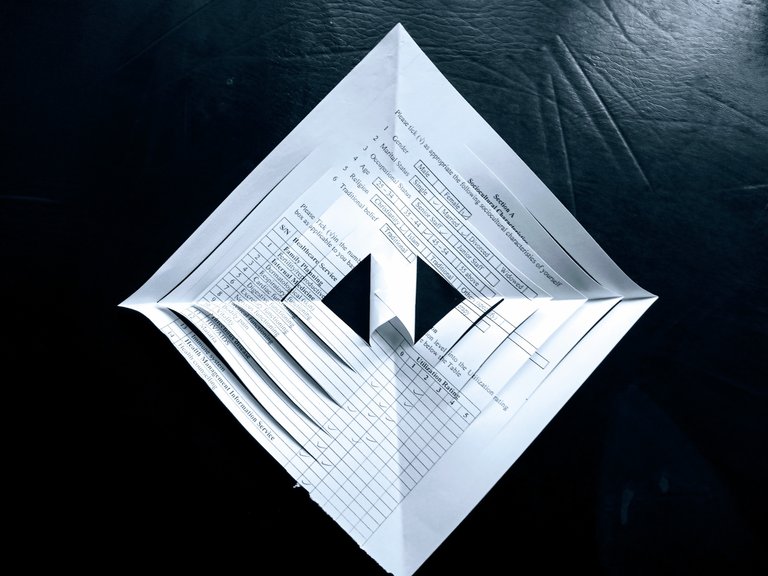 And then the third, apply the gum and stick it together after folding them up.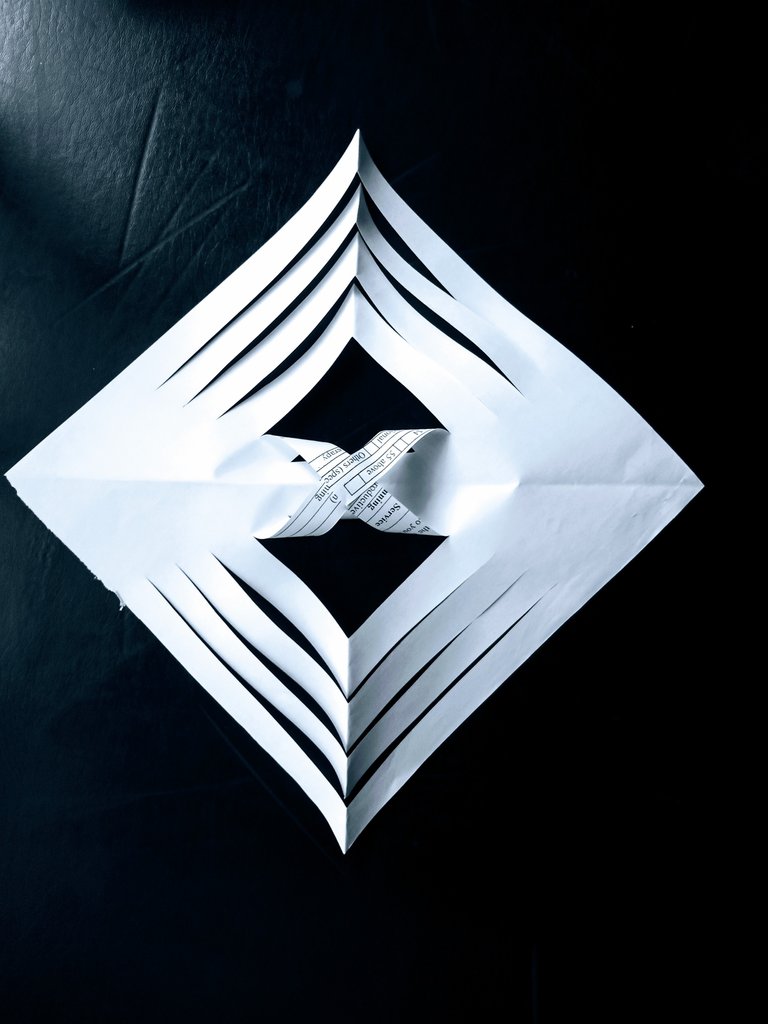 This is the finishing touch of the folding.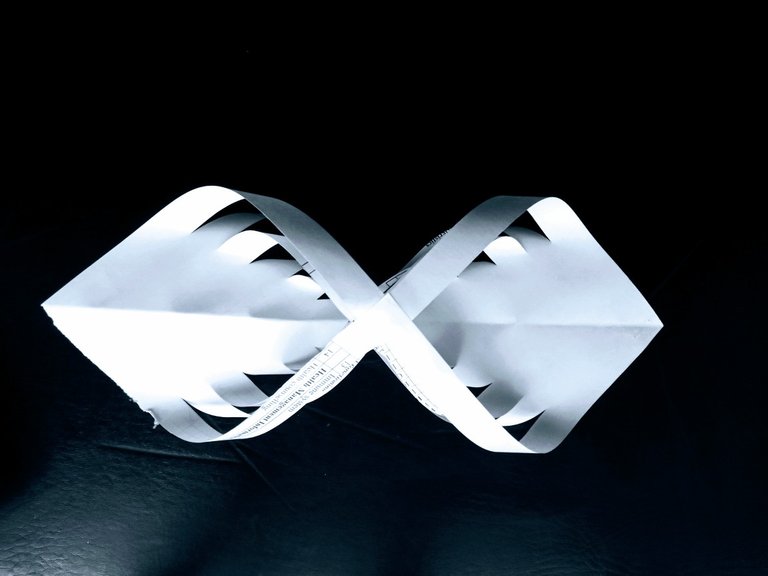 And here is what the backside looks like.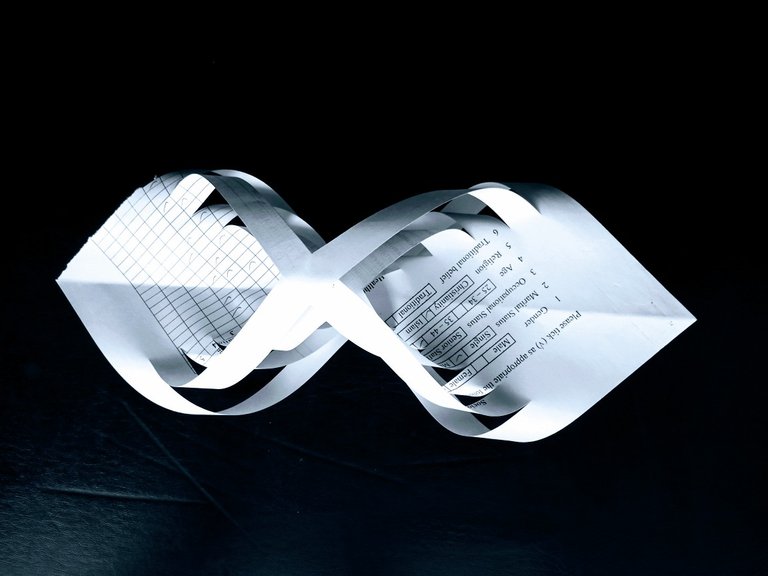 Follow the same procedure for all six Sides. Set them all aside.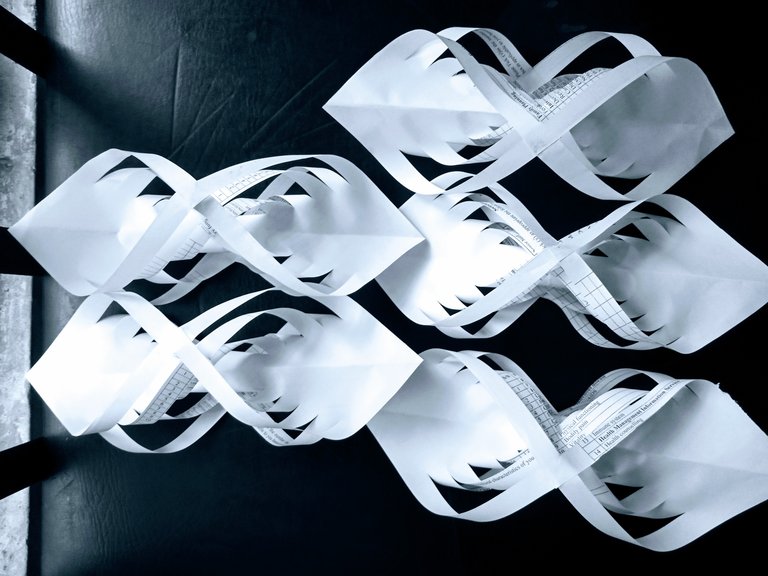 Then you start picking them one after the other and gaming them together from the edges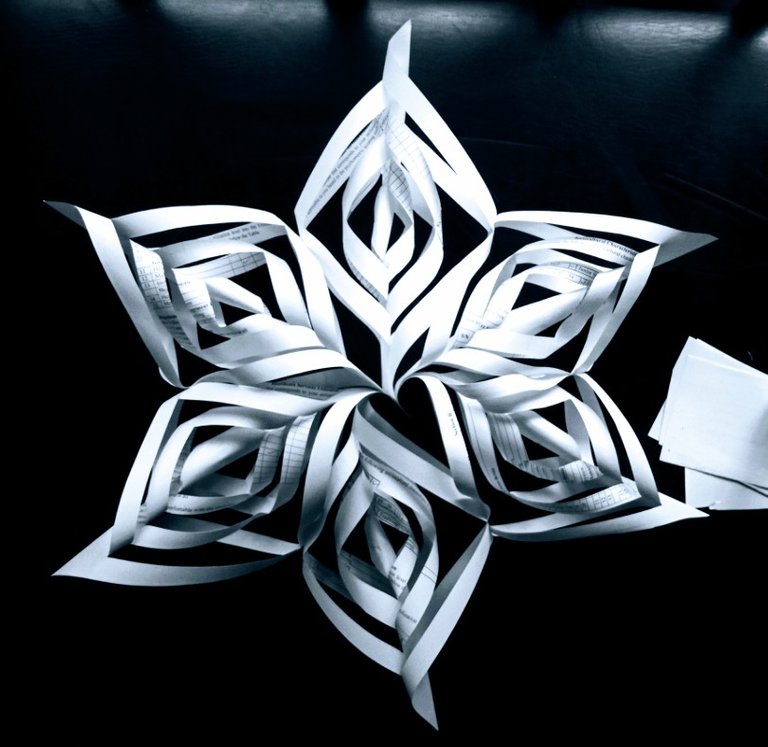 I had fun while doing this and it was really so easy just like you see in the steps.
I hope you like today's work. More will come.
Until then, see you next time!