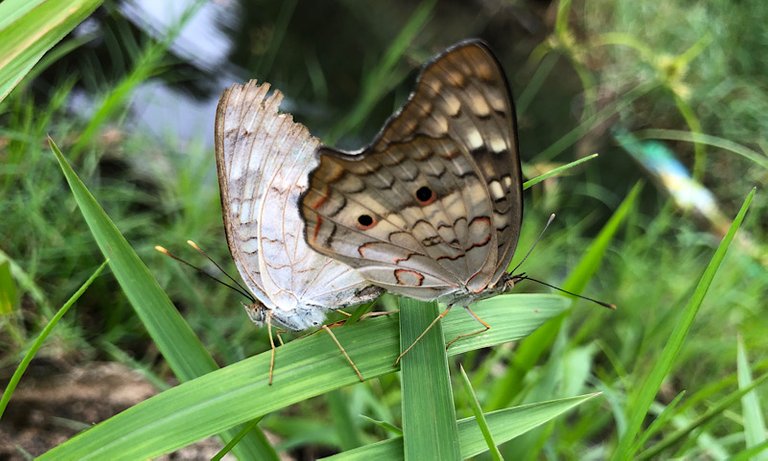 Hi dear friends! I have pictures of white peacock butterflies and a caterpillar to share with you again. Now I can't find many insects around my place, but I still see white peacock butterflies sometimes.
My husband said to me, "Oh I am bored of these butterflies!" He bored of them because he sees them everyday, but I never become bored of them because they are a pretty thing of nature. They can't make me bored with them forever.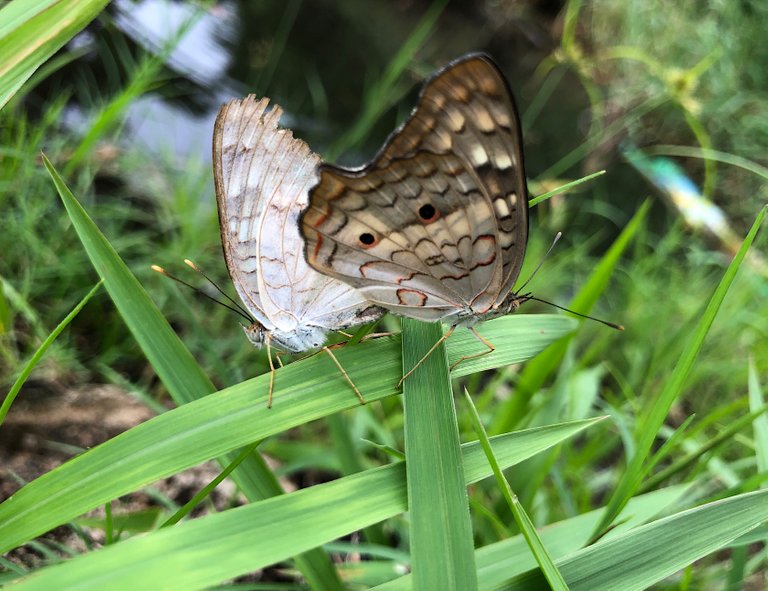 Normally, if they are doing this it is easy to take photos because they stay still when doing romance.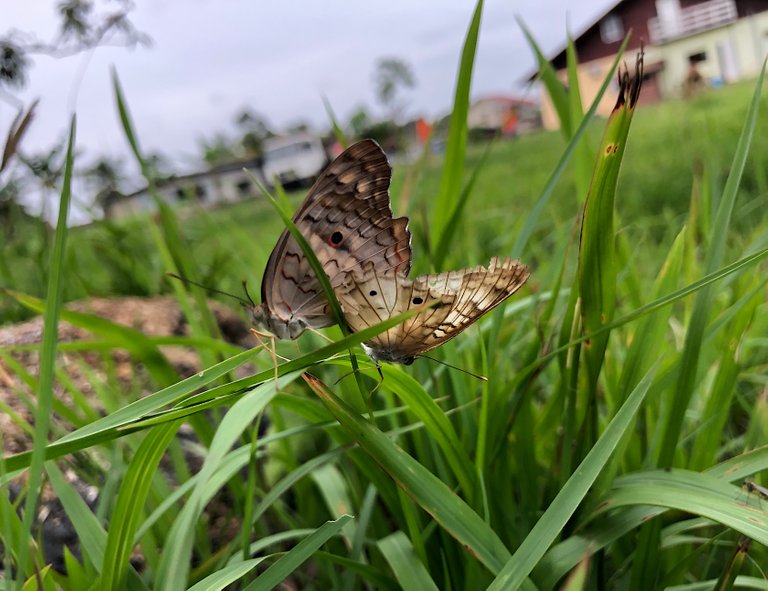 I really enjoyed taking pictures of them. They were just looking at me but do not didn't care about me watching or not.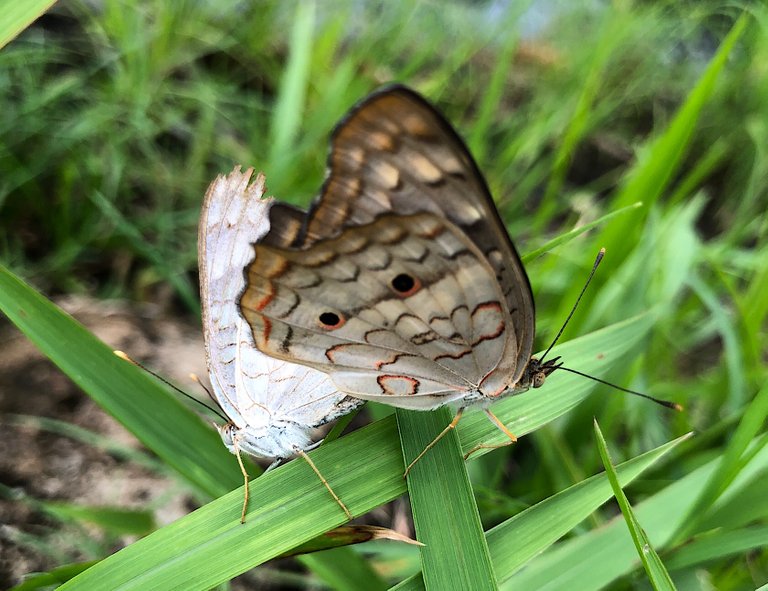 But I have a good way, I just take some pictures and I go away from them.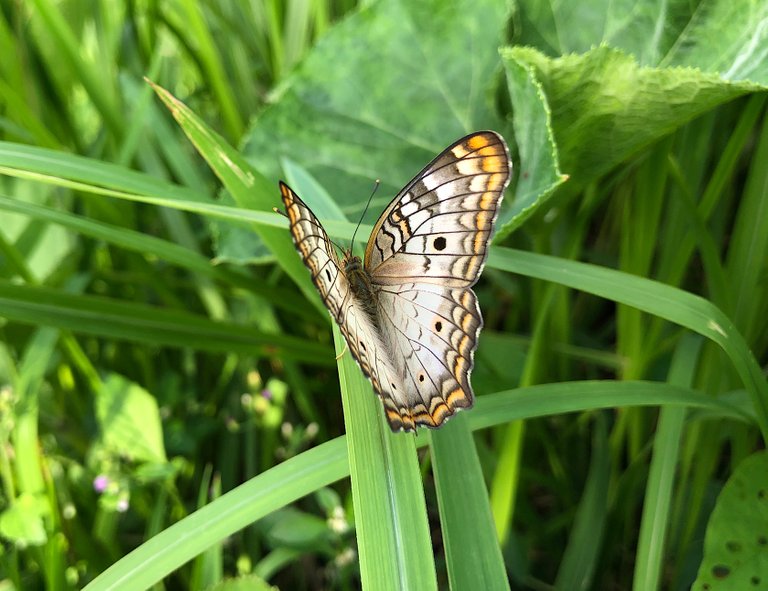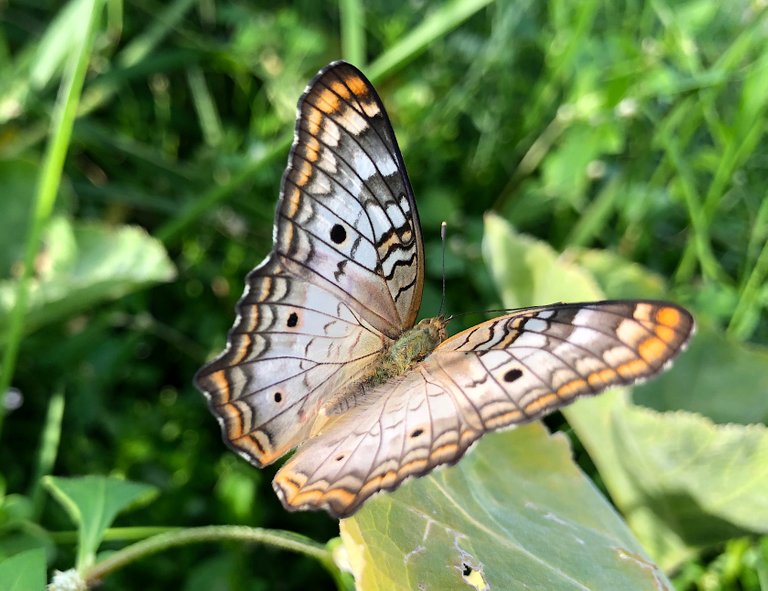 All the photos I took with my iPhone 8+.
I think this caterpillar is a Calodesma Collaris moth, because I saw this caterpillar and this moth were living in the same tree.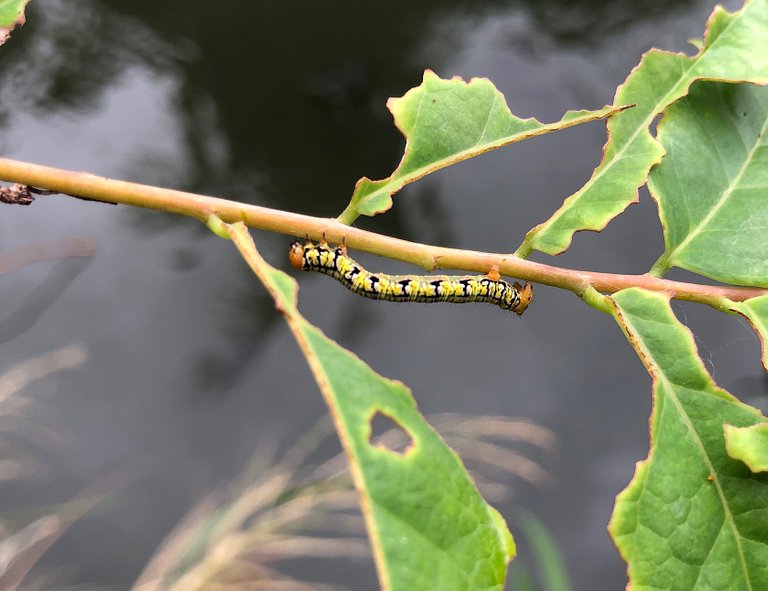 This tree has so many worms of this kind, and they like eating leaves a lot. This tree looks not so good because the leaves have too much .
It's so small and cute. I love this picture the more than all other caterpillar picture I took before.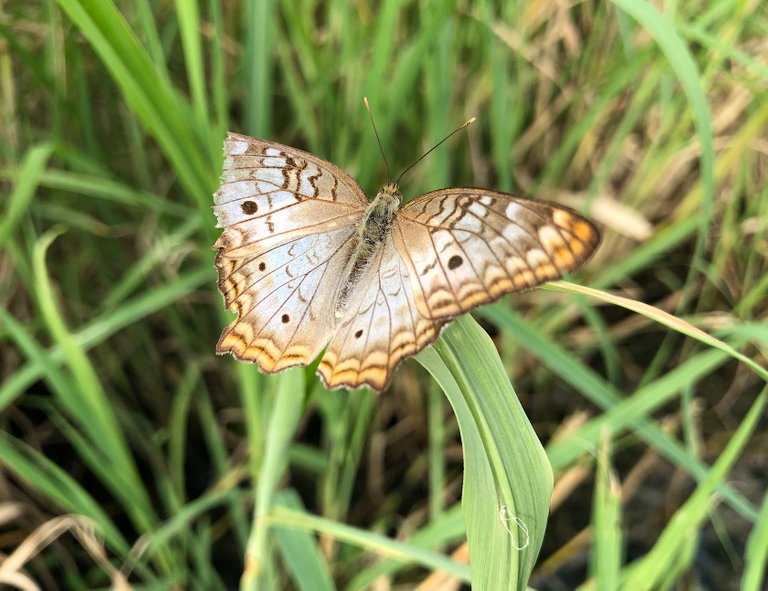 I saw this white peacock butterfly yesterday in the afternoon. Its wing was a little broken.
The first time I saw it I don't want to get a picture, but after I saw it live here a long time, it make me take pictures of it.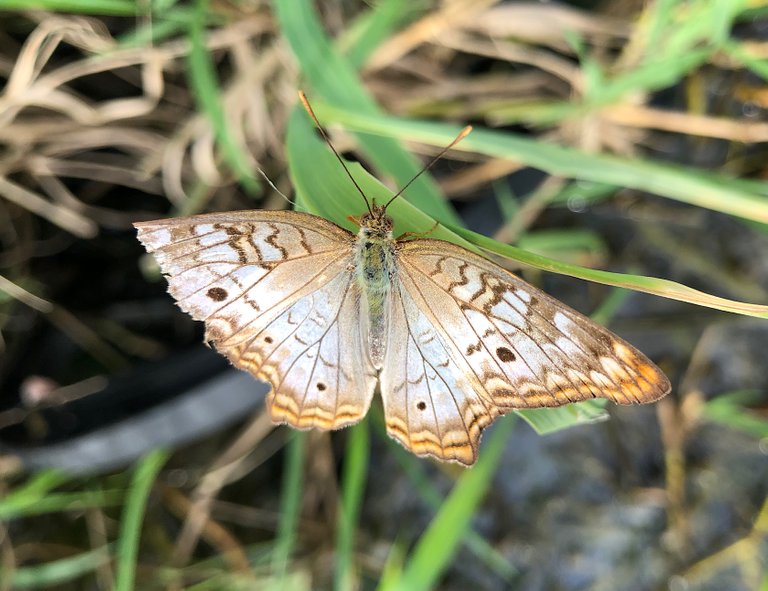 I wish you all have a wonderful day and stay safe with good health 🙏🏻
---
🙏 THANKS FOR READING 🙏
If you enjoyed this post, please upvote and reblog.
CLICK HERE TO JOIN HIVE AND START EARNING CRYPTO LIKE US