While in some areas of this world the snow has started hardly, i've stayed inside my work-shop and just sculpted in clay ...
Today's the second episode from my Christmas clay house ...
We've got to the roof :)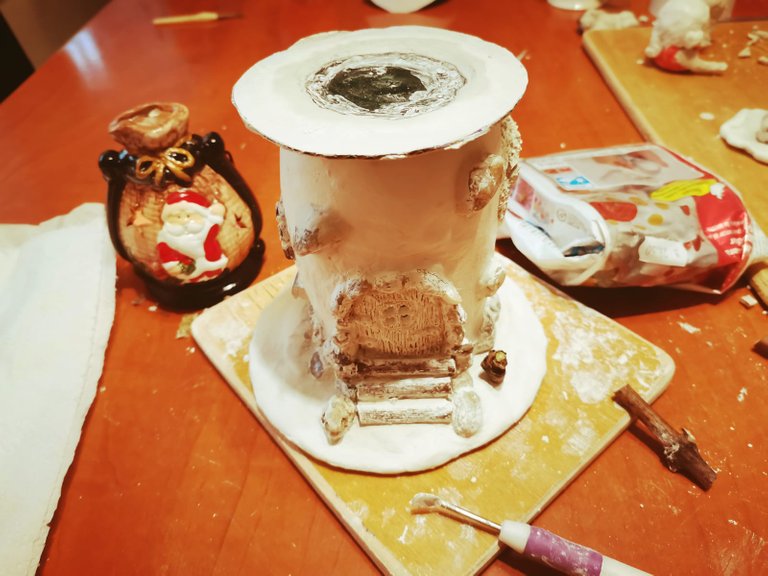 Until getting to the roof, i've got some adventures in sculpting at every window the Christmas tree branches ... was quite interesting ...
All those little details of the branches were quite an awesome creative moment ...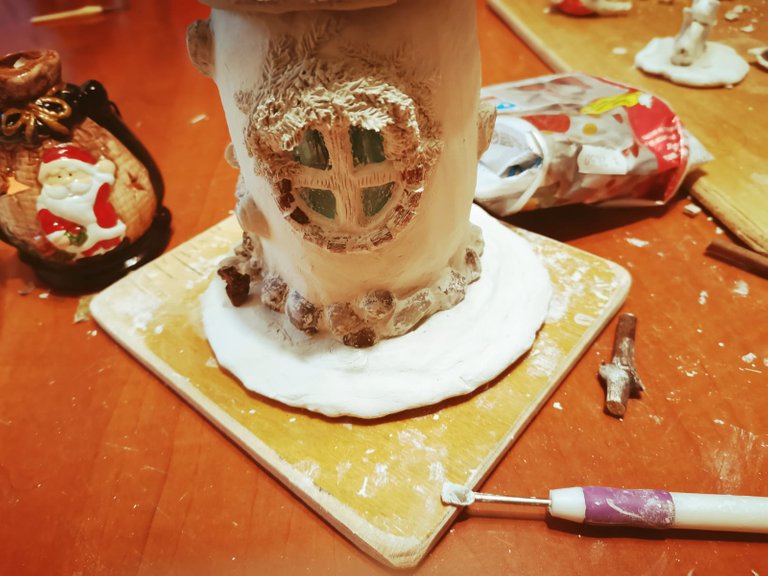 Even the other window where i've decided to create the sort of bricks behind the window, using wood, was interesting to be sculpted and inserted inside the clay ...
In the end everything came out awesome ...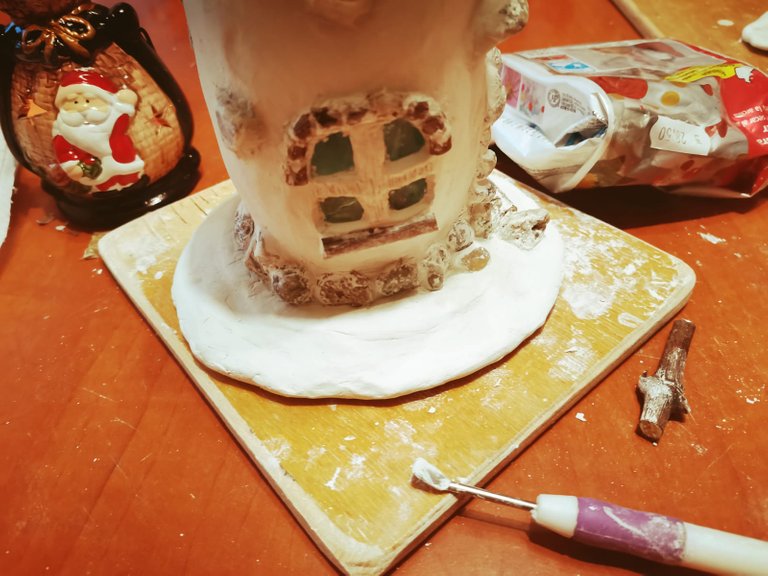 The most heavier thing to do was the actual roof ...
I've decided to use the technique to create a roof like a pine cone, having as well the wood inside its structure ...
It came pretty cool, even though it's not finished yet ...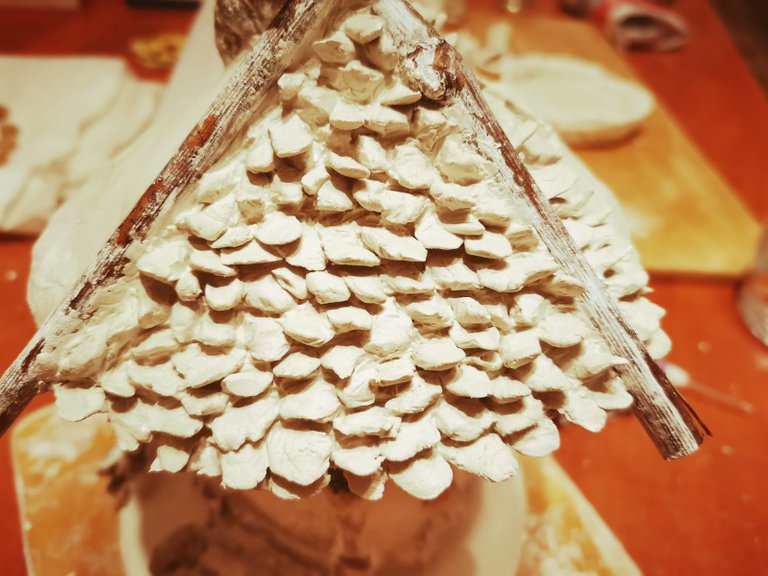 Hope you've enjoyed my artistic approach on my new sculpting journey to create my Winterish' clay house ...
Soon, the third episode on which me and my children will create some lego stories as well around around this awesome house.
Ciao a tutti!