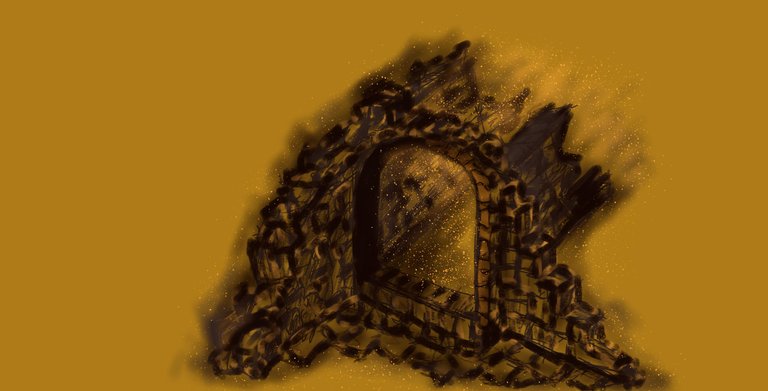 Regards dear #nerdians and #hivers
My next story will be from a spectrum that will take us to a journey inside the Desert of Namib :)
I've just finished a quick sketch of an idea it just came out of nowhere, through which i've thought that a story that would take to those lands where the skies are infinite, but somehow the Time Portals somehow are hidden below the magic sand of the Namib Desert ...
Somehow, the idea took me to that space between this world and some other dimensions, through the power of a time portal that can help us travel through the gate of stones, bellow the sands of the golden dust of the desert ...
Everytime when someone would travel, the entire dust from the sand of the desert would transform in particles of gold and vibranium ...
Maybe the people from Wankanda found these Portals and through the power of the golden sand particles, they traveled inside other dimensions and Matrixes, from where they've received the sacred knowledge from the ancestors ...
I've kept the colour of the walls and stones in a kind of a coffee one ... which for seems to represent very well the blessed land of Afrikya :)
I've always thought that under the desert of Namib, there are some secret mazes of this Earth/Heart :) that might tell us the true story of this Matrix, that cares the name of something sacred within our Temples, named bodies ... and i've whispered it above ... Earth/Heart ... this sacred meaning is simply from an anagram point of view which is something simply artistically personal ...
Hopefully, you'll enjoy my quick #digitalart sketch and hope to see more #nerdians artists around this Matrix.
Ciao a tutti from the Kingdom of Wakanda!