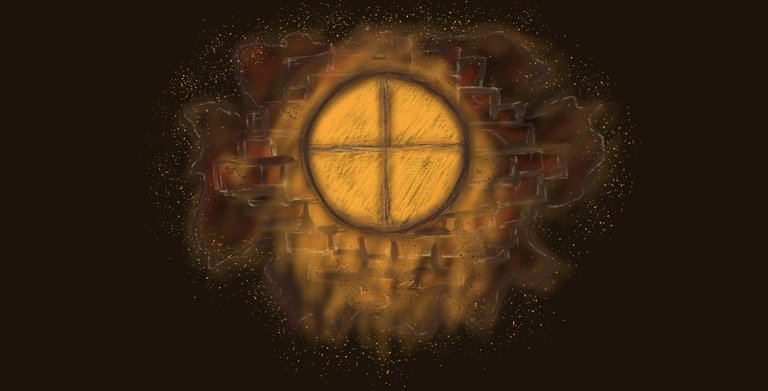 Is this the Window Portal of the Spirit of Christmas Past?
Do you still feel that Christmas is around? Funny enough how years after years, humanity was always trying to program itself in being a better one for this period of the year ... I've always asked myself, why cannot we be with this spirit of Christmas in our hearts for the whole year?
It is not funny, that we have problems in understanding the sacred meaning of what we call Life, through this thing called love, which reversed, means evol, and in the same time we are living inside a matrix named Earth, which in matter of anagram meaning, Earth equals Heart ? :)
This short sketch ive created a few moments ago, reflects somehow that Christmas Portal through this magic window, where for the whole time of the year, you can sense the true sacred spirit of Christmas ... but maybe everyone needs that experience of Mr.Scrooge to receive the Enlightenment :)
I wish you all a Blessed 2021 and the Christmas Spirit should remain in everyone's heart within this Earth :) Remember? Earth-Heart? :)
May the future bring you the hope, harmony and peace you need for the true understanding of what Life means.
HoHoHo!
Later, some new #NFT ideas as well ...