As you've might seen the title ...
Today, i've thought to share with you one my creative artwork made with simple ingredients :)
I know that most of the time with a simple ingredient like a coconut, you can create the best lamp ever, or the best roof for a future clay lamp :)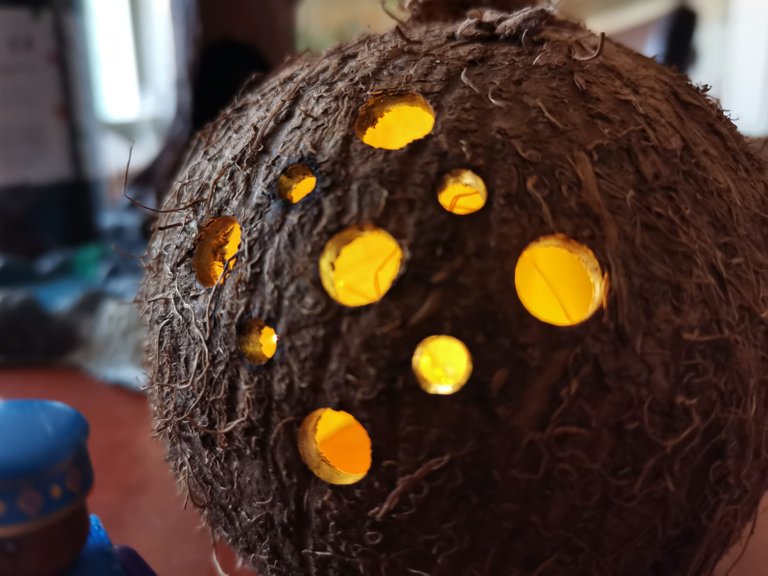 With simple tools and a little bit of fire, i've received this awesome result ... and my Coco became Nut!!! :)))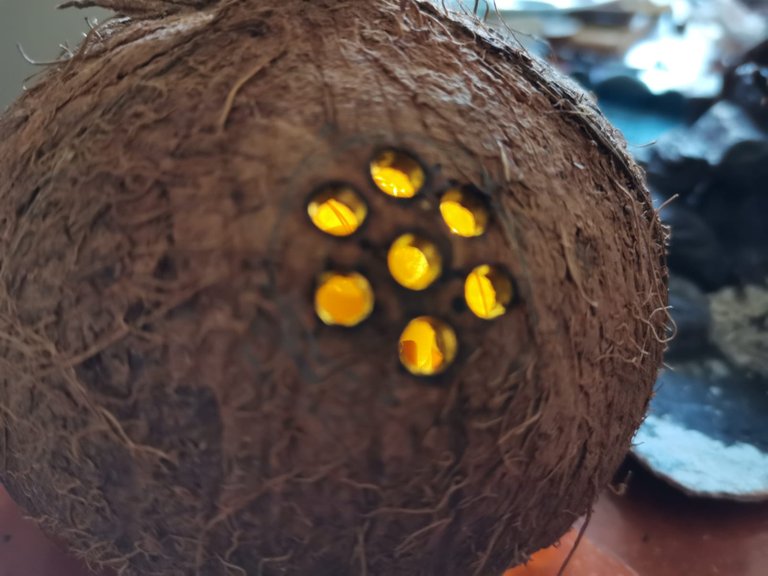 This will be an awesome sacred hut for the master and wizzard in the same time, the famous MumbaYembe ...
He's an awesome djembefola as well ...
As you'll might see on the following #photo he can really play the djembe ...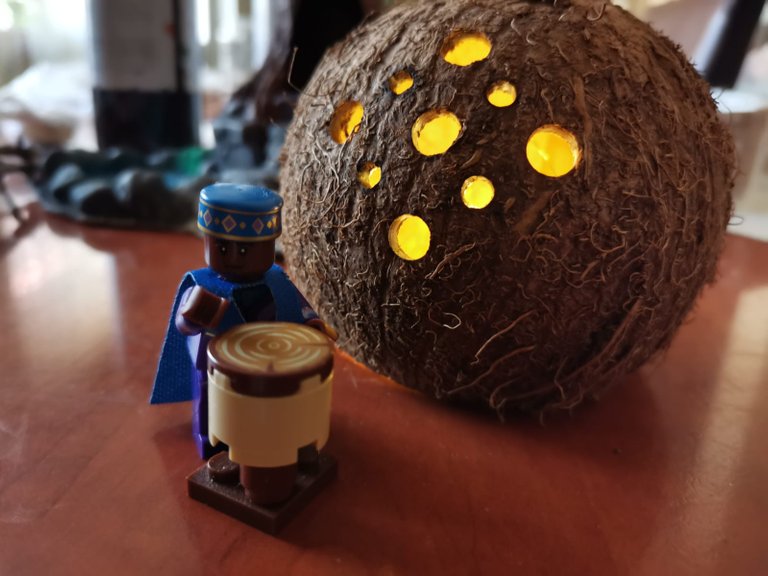 I think that most of the time, as i've mentioned above, with simple natural ingredients, and a little bit of imagination, you can always achieve awesome artistic results.
From time to time he has also a real buddy, the magical Filius the Elf ... who's visiting him and h's helping as well on his awesome inventions ...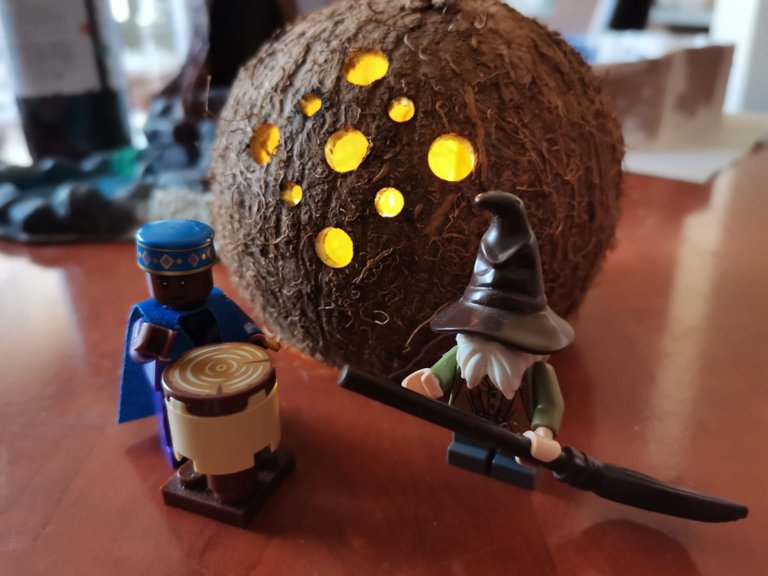 Recently, Filius the Elf, started as well to create his own hut, but this time he made it in a form of a mushroom, within the magic forest of the land of the North Kingdom, which is under the protection of Elendilmir, the Star of Elendil ...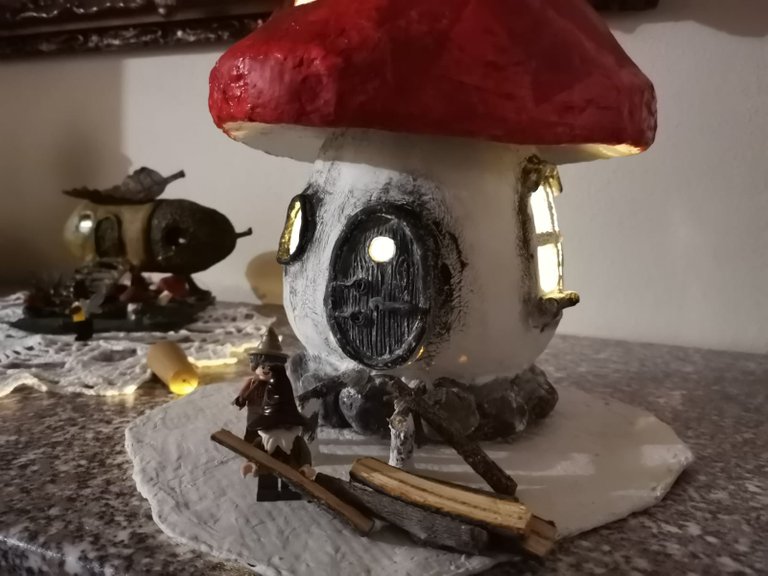 He worked at his magic hut along with wife, mrs. Sprout ... who's ideas were also amazing, and as you've might seen, she came with the idea of using wood as well, therefore, they've created a magic door and some awesome wood-steps ...
Filius was very happy with their result and the way their hut came out, to fulfill their infinite eons to live within this awesome matrix of the North Kingdom, protected by the magic Elendil Star ...
Magic things were happening around their hut ... even new buddies appeared from the magic forest of their land, as you'll see the magic mushroom, which in one morning came to salute Filius and asked him if he could live with them, because he found their hut an awesome creation ... and as well, he found them as sacred souls within those land.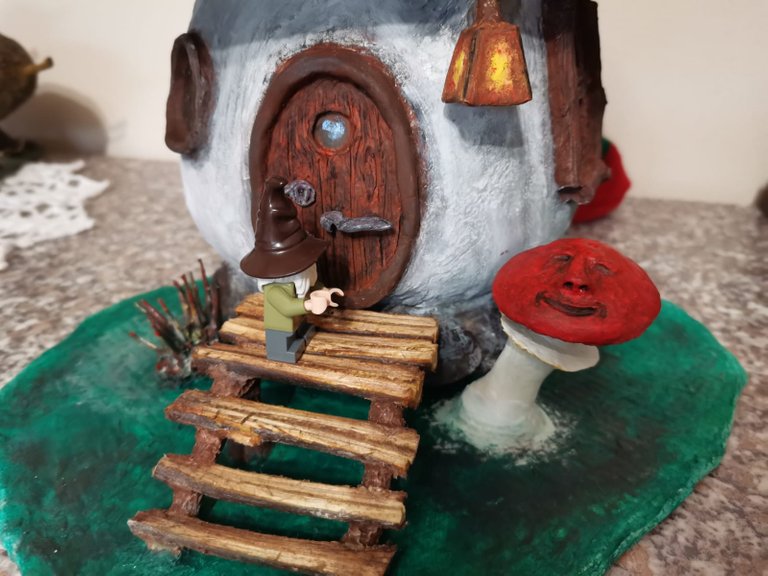 As you've might seen, their entire creative process came out in a magical way, and their hut looks like something that definitely is from another realm ... maybe indeed it's a magical realm that might exist in a parallel dimension that not so many are seeing it ...
Therefore, i think that the true enlightenment happens within us ...
The Temple it's within our soul and mind ...
Maybe the magic MumbaYembe knows something as well, that through the sound of music, you can achieve the entrance through the secret portals to other dimensions ...
Maybe soon, he will show you the sacred path to the land of Zamunda ...