Hello Splinterland warriors!
How are you all guys hope you will be blessed and fine i am here with another post of Splinterlands in which i am going to share the quest rewards of today and a card from the death family.
DARK FERRYMAN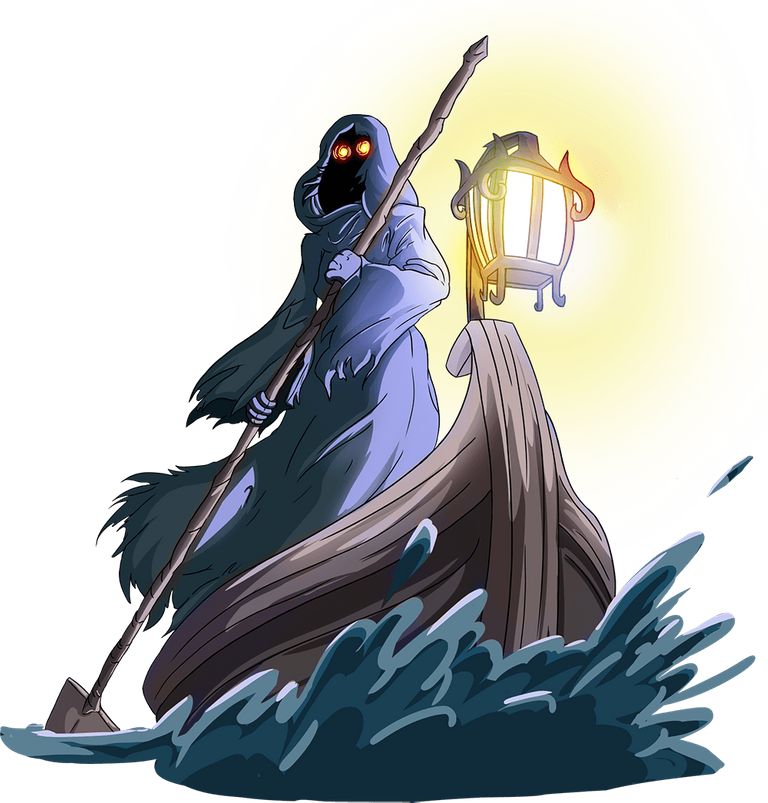 The Dark Ferrymen of Mortis are well-known throughout the Splinterlands, for they carry on their ferries not only Dark Eternals, but the living as well. Ships are not able to approach the rocky shores of Mortis except at the port of Galzur, so ferries must take all passengers from boat to shore, even those of the living who simply wish to visit Beluroc. Those who have made the trip many times always advise first-time travelers to not look into the soothing and hypnotic eyes of the Ferrymen.Read more
Well, from todays quest rewards i got two rare cards both are belongs to the death family the one is grim reaper and the other one is DARK FERRYMAN so as compared to grim reaper that i shared so many times and also got lots of enough BCX from the quest that i already upgraded to enough level that i can use in the battle but DARK FERRYMAN is a reward card that i got only 4 BCX and if i got one more i will upgrade it to level 2 which is a rare death card with range attack and a low mana card that you can easily use in the low mana leagues to give you enough life.

QUEST REWARDS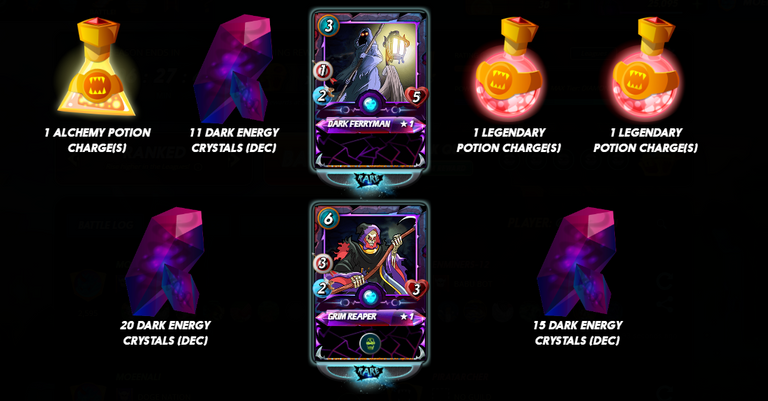 It was a quest with sneak ruleset and needs to win 5 battles using the sneak ability monsters which was an easy quest same as neutral because in this type of quest you are allowed to use your own favorite splinter for the battle to win it easily and of course you will chose the highly upgraded splinter for each and every battle so i used the earth summoner for sneak ability that i completed easily and got these rewards which includes the two rare cards including some potion charges and dec tokens.

All images are from the Splinterlands website

If you are new to this game then signup here to play the game click here for signup
---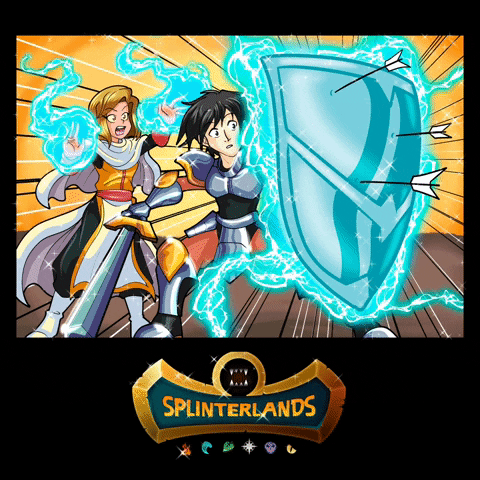 ---
Thanks For visiting my Blog
Best Regards @moeenali