Hello Splinterland warriors!
How are you all guys hope you will be blessed and fine i am here with another post of Splinterlands in which i am going to share the quest rewards of today and a card from the life family.
SILVERSHIELD SHERIFF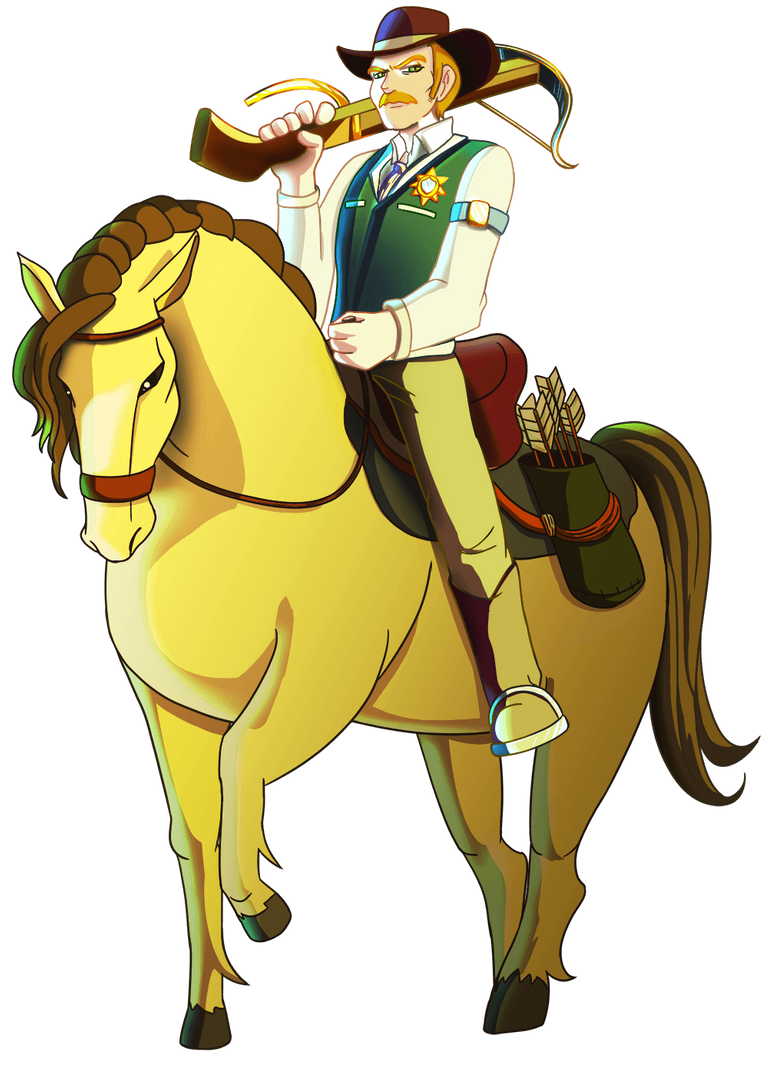 The horseback Sheriffs of Khymeria are tasked with enforcing Khymian law, especially in the places known for being riddled with dissenting Peacebringers. These horse-riding lawfolk live solitary lives with few friends. As they patrol through the streets of Khymian towns and villages, they are often pelted with rotten vegetables and told to "go back to Cloudgard!" Contrary to popular opinion ( which is seeded by the Peacebringers), Silvershield Sheriffs are usually upstanding protectors of Khymian peace and freedom. Read more
Well, it is a rare life monster that you can get easily from the quest as well as the season end rewards so upgrading this card is not that much difficult as compared to others card like untamed packs card or other ones that you need to buy from the market. This monster is good with some nice abilities like this can give you the piercing ability which means that when it attacks on the enemy mosnter so it can easily break the armor of that monster and will reach to reduce the life as well. Also, this will help you to give you the protection ability when upgrade it to further level.

QUEST REWARDS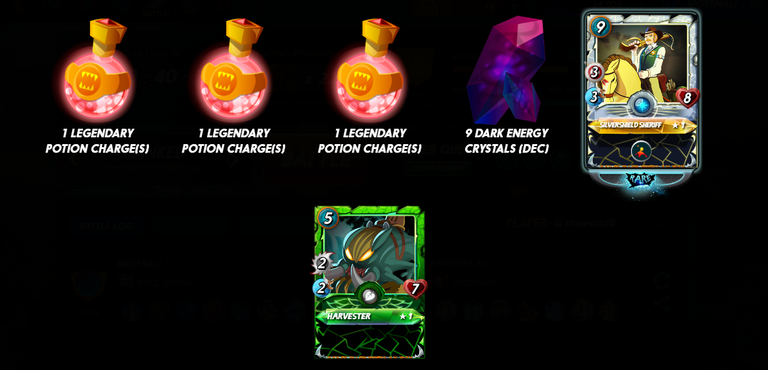 Currently playing in the gold league because of the recent dip in which my rating goes down to 1600 and it was a difficult journey to come back to gold league so soon i will reach to next league the gold 2 in this season still there lots of days remaining to reach there easily. However, the quest rewards are here where you can see three potion charges of legendary and single chest for dec tokens along with two cards the one is rare that i already explained above and the common card is from the earth family.

All images are from the Splinterlands website

If you are new to this game then signup here to play the game click here for signup
---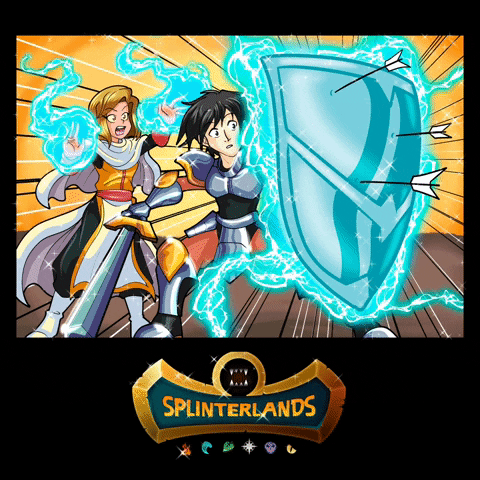 ---
Thanks For visiting my Blog
Best Regards @moeenali