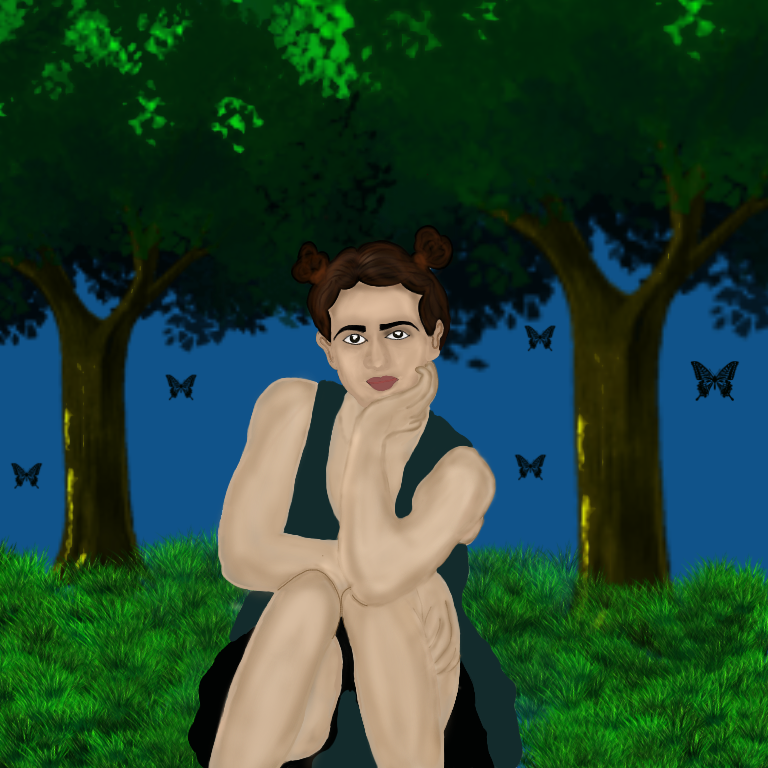 Hello Hivers!
And professional artists in the house.
Your amateur sister is here again😁
Today I didn't just wanna make an ordinary portrait.
I was thinking of a girl lost in the wood until I woke up imagining it 😅 and so I went in search of the lost girl and brought her out in my sketch work lol.
So today's work is a little different from all the other sketches I have done.
I made a digital sketch of a girl sitting in the woods.
It's not great as usual cause I am still learning and hoping to get to perfection someday.
It took me 6 hours and some minutes to get this done.
I have a handful of steps to show my process but I will only show a few of the steps.
I used Ibispaint X for this work.
Step 1
As usual, I started with the outlines of a girl sitting on the bare floor.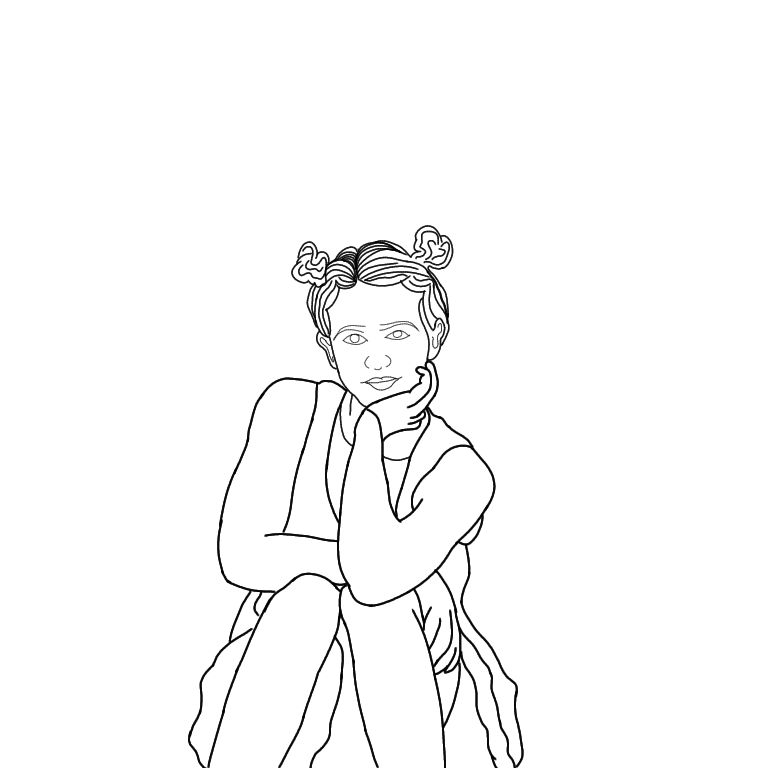 Step 2
Then my color filling began after the outline sketch.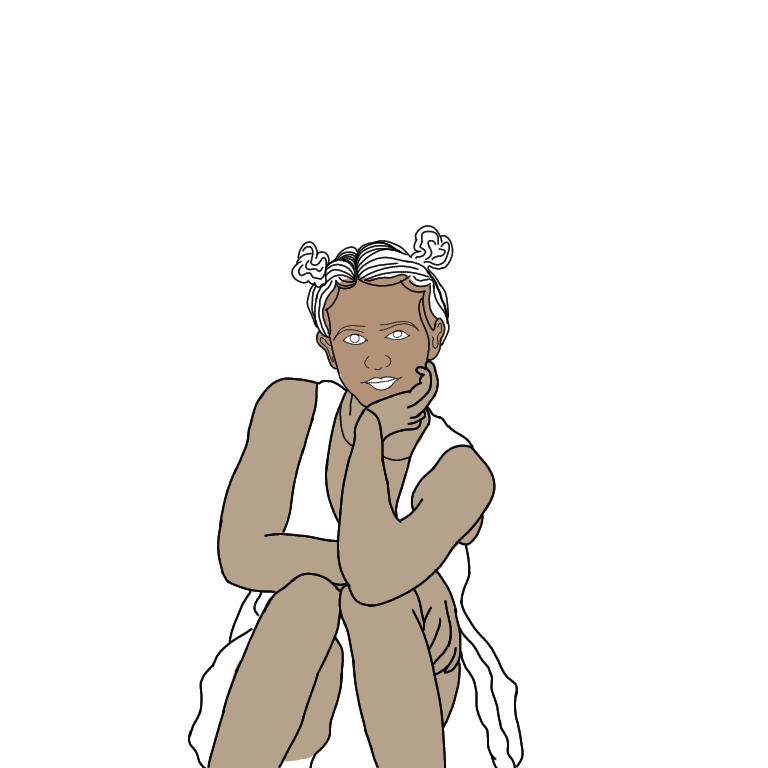 Step 3
The color filling continued here.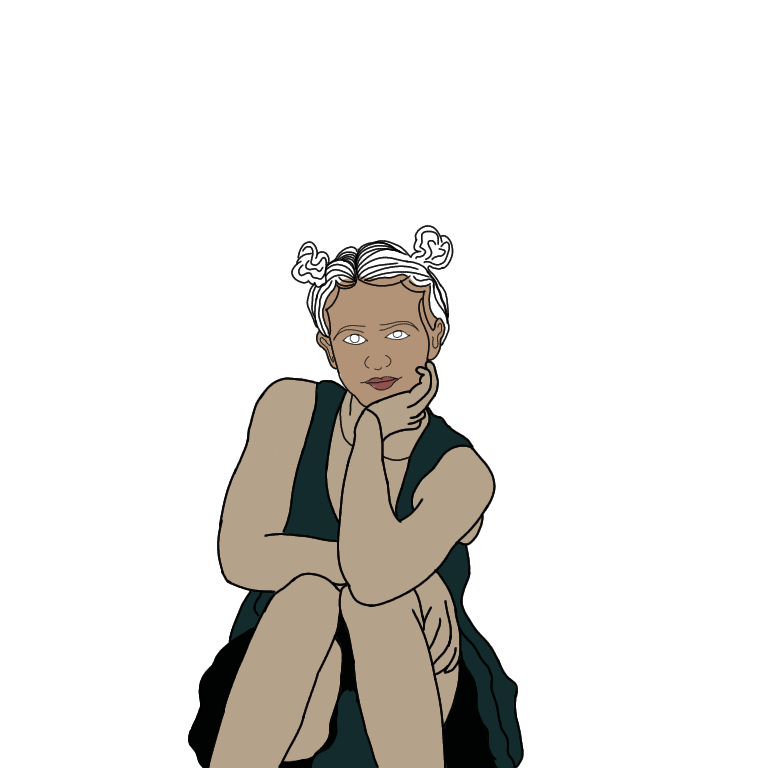 Step 4
And went on here as well. I filled up the hair and started blending all the colors.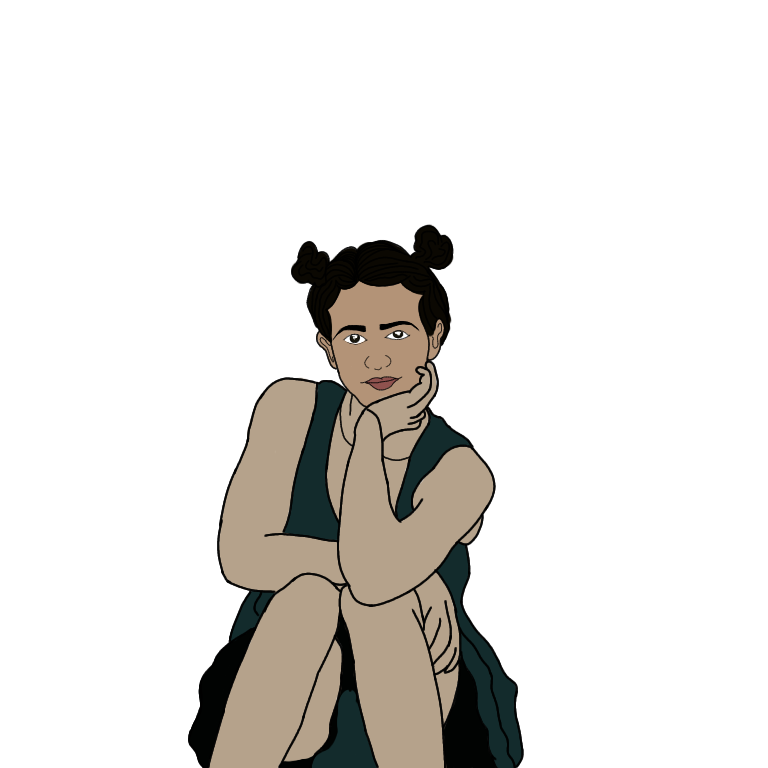 Step 5
After blending the colors, skin, dress, and hair, I changed the background.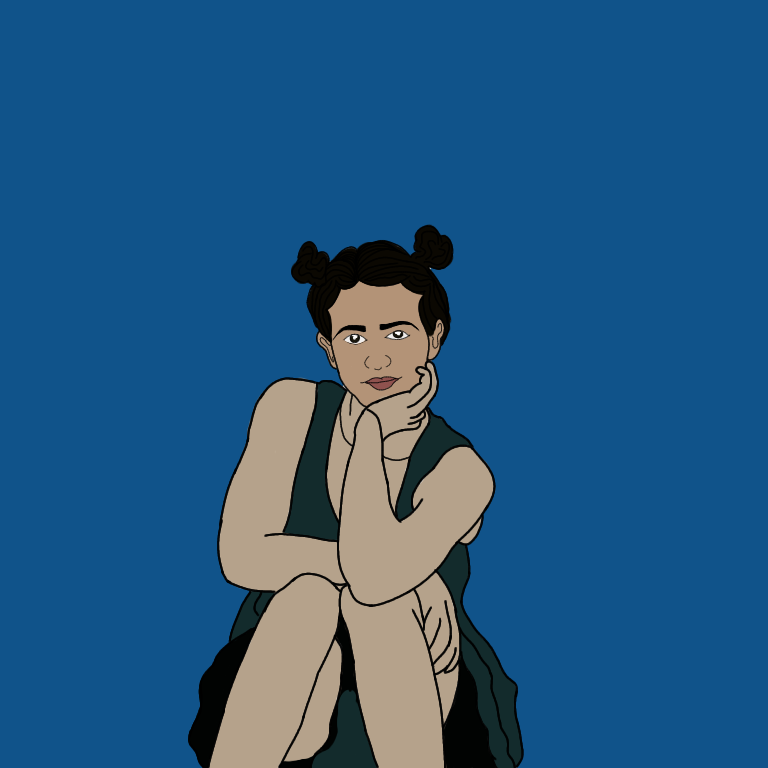 Step 6
The background color change was to aid the sky color when I later introduce the wood and forest trees.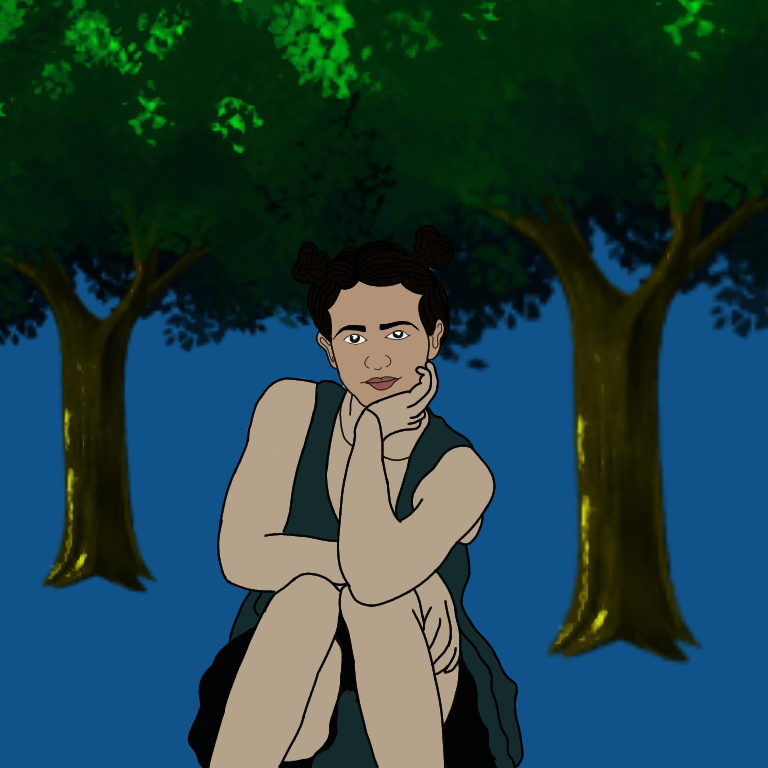 Step 7
Here I spread out the grasses all around her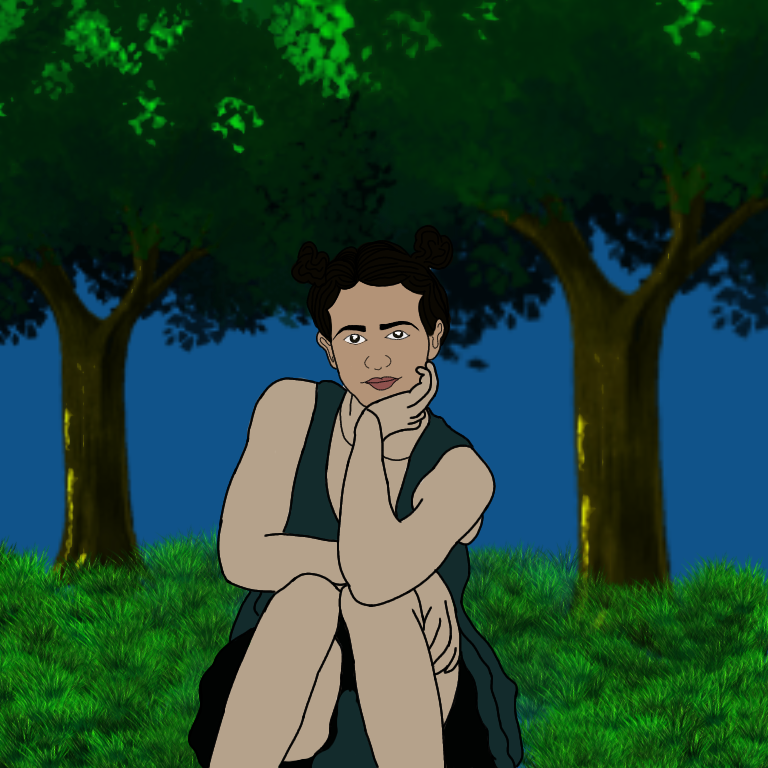 Step 8
Then I placed those few butterflies at different points behind the girl.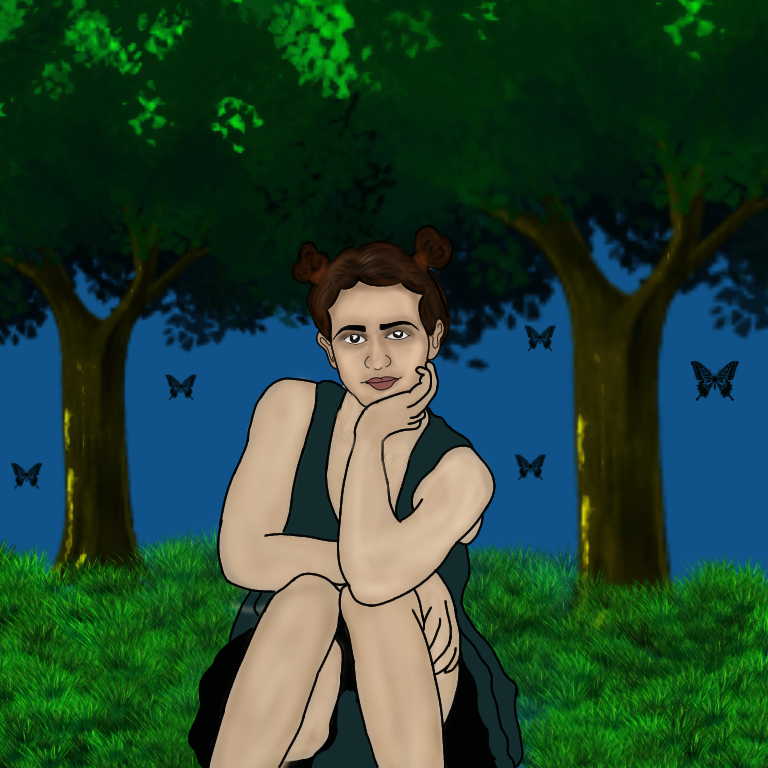 Step 9
I then started the shadow shading on her skin and face.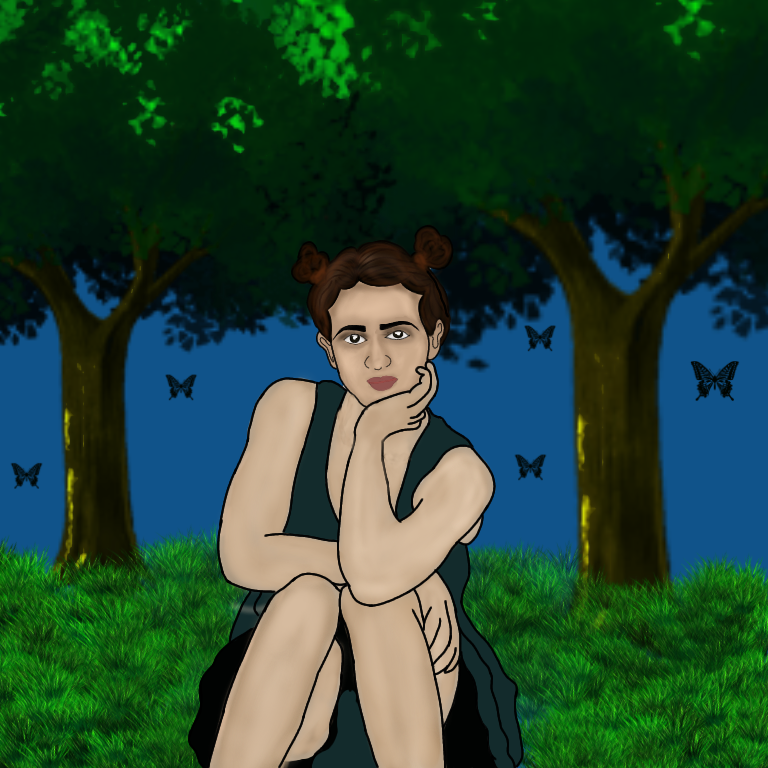 Step 10
I completed the shadow shading on her skin and every part of her body in the last step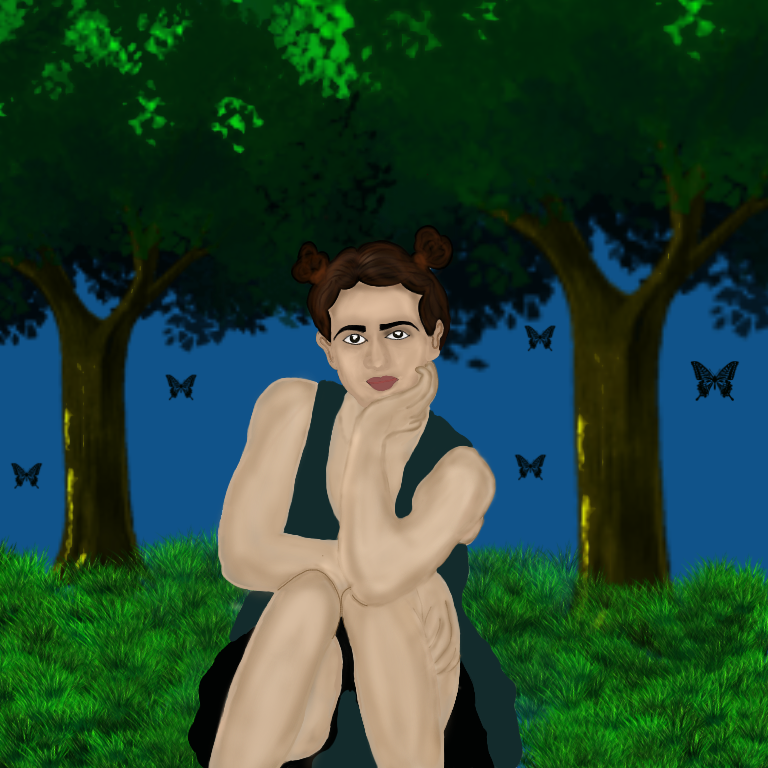 I made so many errors as I am not really used to the software, I tried different brushes to get the work done though not better but something close to good.
The trees and grass commensurate with my perfect imagination alongside the butterflies I included.
Tell me, how is my sketch work today? I hope the great artists here could recommend some features to use and make my work better each day and I love to get feedback from the professional artist in this community.
Thank you so much for engaging my post.
I am a prospective artist;)