Buying Monster Cards for Battle
Hello friends.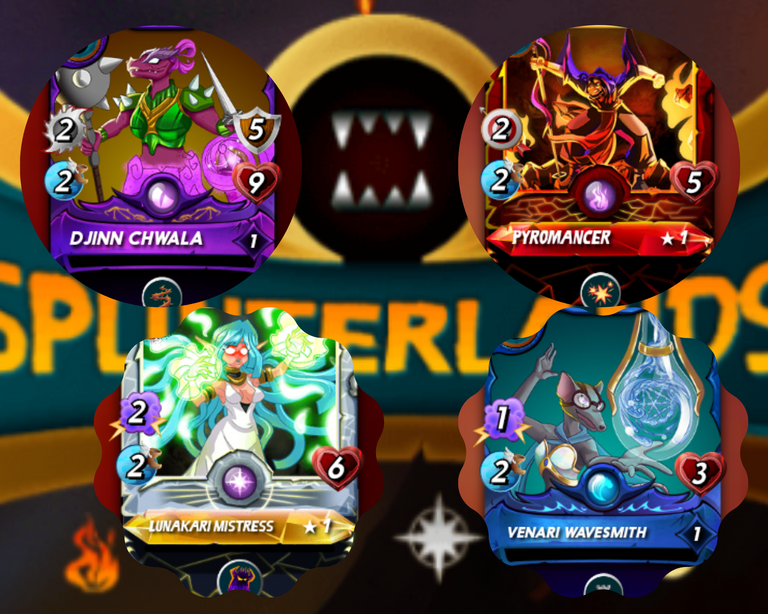 I'm been playing Splinterlands game for about three months now.
I just bought a Spellbook as an investment in Splinterlands Game.
For almost two months while I was playing Splinterlands, I won DEC rewards for winning the Battle.
Daily Quest Reward also received NFT cards.
I think it has been around for about a month now without receiving DEC rewards.
It is Because of Splinterlands Reward Upgrade changes.
To earn DEC rewards from winning a Battle, we must have Bronze II level at least.
I need Collection Power 1000 to reach Bronze II.
In my Splinterlands game, there was only around Collection Power 500.
At the time, I was playing the Splinterlands game but I did not receive any DEC rewards and the Daily Quest Reward only received Credits and Potion Charges.
So, if I want to continue playing Splinterlands, I need to top up Collection Power 1000.
So yesterday, I transferred DEC 4000 from the Hive-engine wallet to Splinterlands.
Then, I went to Splinterlands Market and bought the following Monster cards:
DJINN CHWALA
Dragon Monster
Level 1
Est.value $ 3.05
DEC 100 or Power 100
Mana Cap 8
Malee Attack 2
Speed 2
Armor 5
Health 9
Ability Thorns

I bought this Monster card because I like the Thorns Ability feature.
PYROMANCER
Fire Monster
Level 1
Eat.value $ 11.30
DEC 200 or Power 200
Mana Cap 6
Range Attack 2
Speed 2
Health 5
Ability Blast

This Monster was purchased with Blast Ability in mind, but has not yet been selected for Battle Monsters in Fire Monsters.
Let me explain why I can not use this monster.
LUNAKARI MISTRESS
Life Monster
Level 1
Eat.value $ 10
DEC 200 or Power 200
Mana Cap 6
Magic Attack 2
Speed 2
Health 6
Ability Oppress

I bought this Monster above because it includes Magic Attack 2.
VENARI WAVESMITH
Water Monster
Level 1
Eat.value $ 3.58
DEC 20 or Power 20
Mana Cap 5
Magic Attack 1
Speed 2
Health 3
Ability Protect

I bought this monster because I like Magic Attack and Protect ability.
But I did not find this card in the Water Monsters for Battle.
Let me explain why I can not use VENARI WAVESMITH in Water Monster Team yet.
This is about investing in Monster Cards to complete my Collection Power 1000 so that I can play Splinterlands Game profitably.
What is your opinion?
Thank you for everything.
Tin Aung Soe
If you want to play Splinterlands, please use my Referral Link.
---
---