My Rising Star Giveaway 10 and Winner Announcement 9 / Starbits 1500 , End in December 4
Hello friends.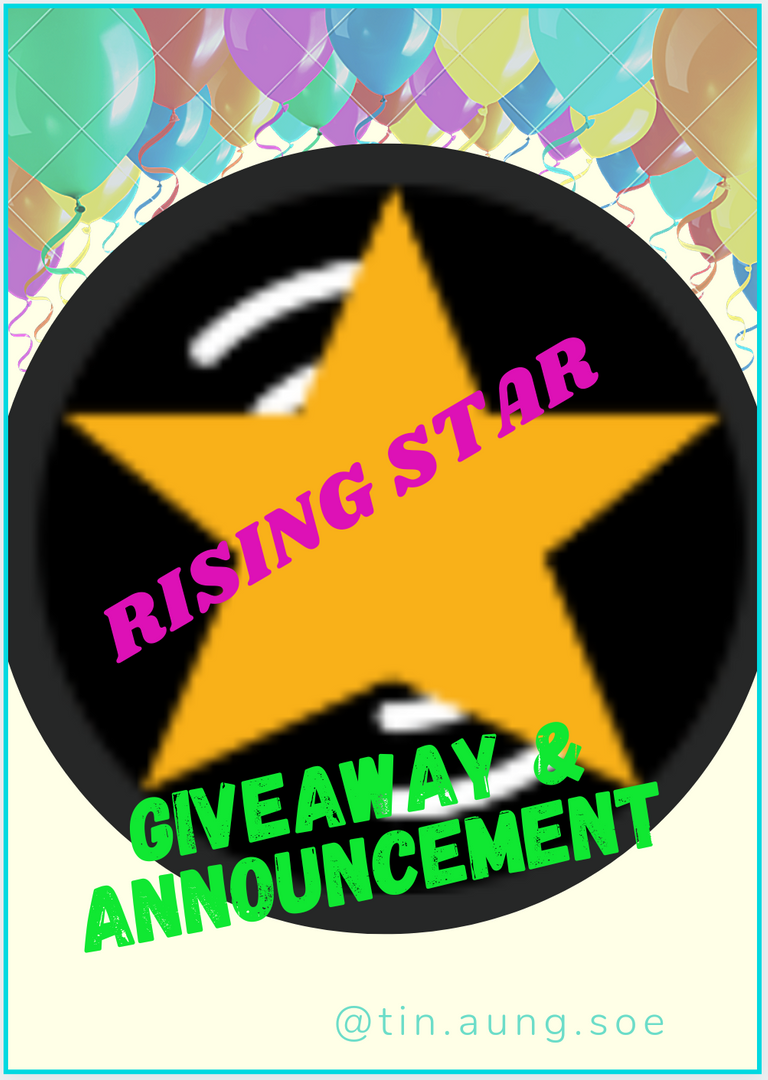 Today is the turn of the Rising Star Giveaway Post.
I bought a New CardsPack as a gift card for this week's giveaway.
But, I think there is a flaw.
I did not know which of the three cards I bought.
So, I decided to giveaway a common NFT card from the People cards of Rising Star Game.
Last week, under the Giveaway Post, people commented on receiving a gift as follows:
@uthantzin
@amaillo
@supriya.gupta
@nyinyiwin
@nilarwin
@master.splinter
@trashyomem
@yeckingo1
@titus-vivant
@maurojd
@ravenmus1c
@mario02
@tawadak24
@amigareaction
@rayius
@marvinix
@subidu
@oxidil
@naythan
@netsrac
They were spun by filling in the wheelofnames Spin Chart.
Ok, a Giveaway Winner has appeared.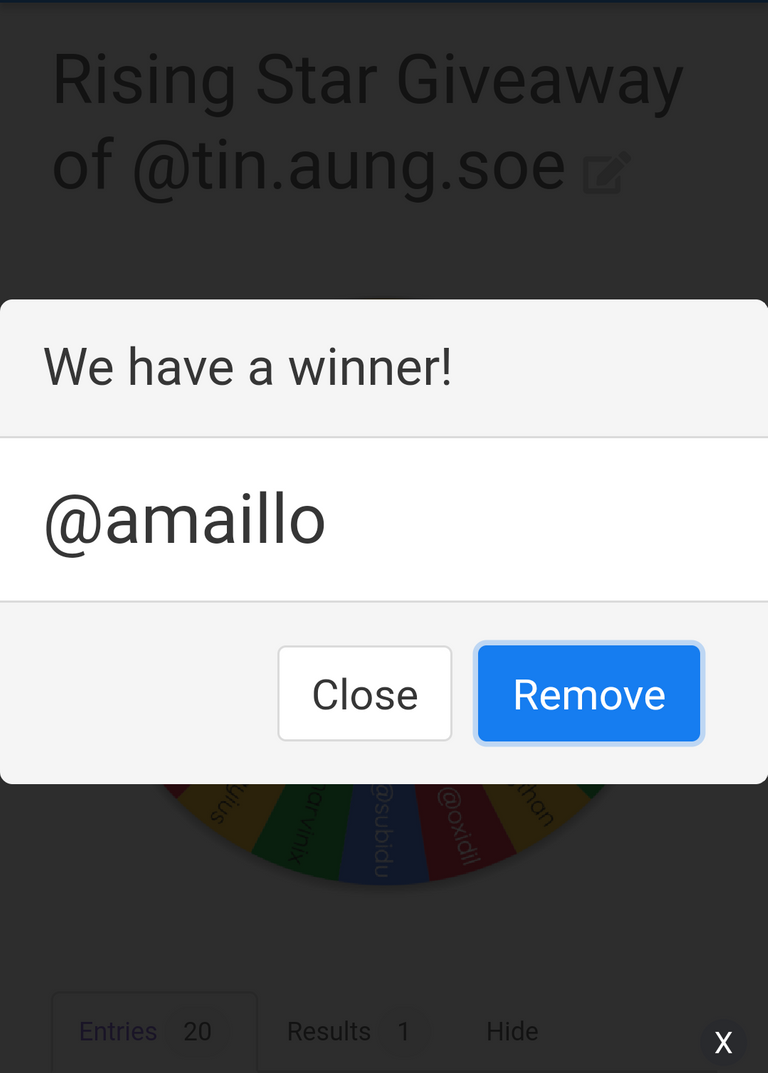 Congratulations @amaillo !!!
I have sent you a 34 Drew card with Fans 10 and Skill 5.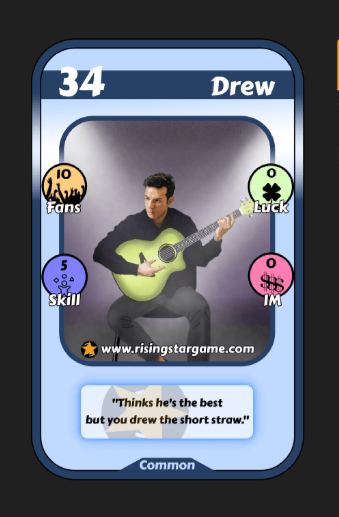 | My Giveaway | Prize |
| --- | --- |
| Next Rising Star Giveaway | Starbits 1500 |
| End Date | December 4, 2021 |
| Comment | Username only |
Well, my friends.
Join the giveaway while playing Rising Star Game.
If you want to start playing Rising Star game now, you can use my Referral Link .
Thank you for everything.
Tin Aung Soe
[Burmese]
မင်္ဂလာပါ မိတ်ဆွေတို့ရေ။
ဒီနေ့ Rising Star Giveaway Post အလှည့်ရောက်လို့လာပါပြီ။
ဒီတစ်ပတ် Giveaway အတွက် Commond Card တစ်ခု လက်ဆောင်ပေးရန် New CardsPack တစ်ခု ဝယ်ယူခဲ့ပါတယ်။
သို့သော် ချို့ယွင်းချက်တစ်ခုကြောင့် ထင်ပါသည်။
မည်သည့် Card 3 မျိုး ဝယ်ယူရရှိခဲ့သည်ကို ကျွန်တော် မသိခဲ့ရပါ။
သို့ဖြစ်၍ ကျွန်တော်၏ Rising Star Game ၏ People cards ထဲမှ common NFT card တစ်ခုကို Giveaway ပေးရန် ဆုံးဖြတ်လိုက်ပါသည်။
ယခင် အပတ်က Giveaway Post ၏ အောက်မှာ လက်ဆောင်ရယူရန် Comment ပေးထားသူများမှာ အောက်ပါအတိုင ဖြစ်ပါသည်။
@uthantzin
@amaillo
@supriya.gupta
@nyinyiwin
@nilarwin
@master.splinter
@trashyomem
@yeckingo1
@titus-vivant
@maurojd
@ravenmus1c
@mario02
@tawadak24
@amigareaction
@rayius
@marvinix
@subidu
@oxidil
@naythan
@netsrac
ထိုသူတွေကို wheelofnames Spin Chart ထဲသို့ ရေးဖြည့်ကာ Spin ခဲ့ပါသည်။
Ok , Giveaway Winner တစ်ဦး ထွက်ပေါ်လာပါပြီ။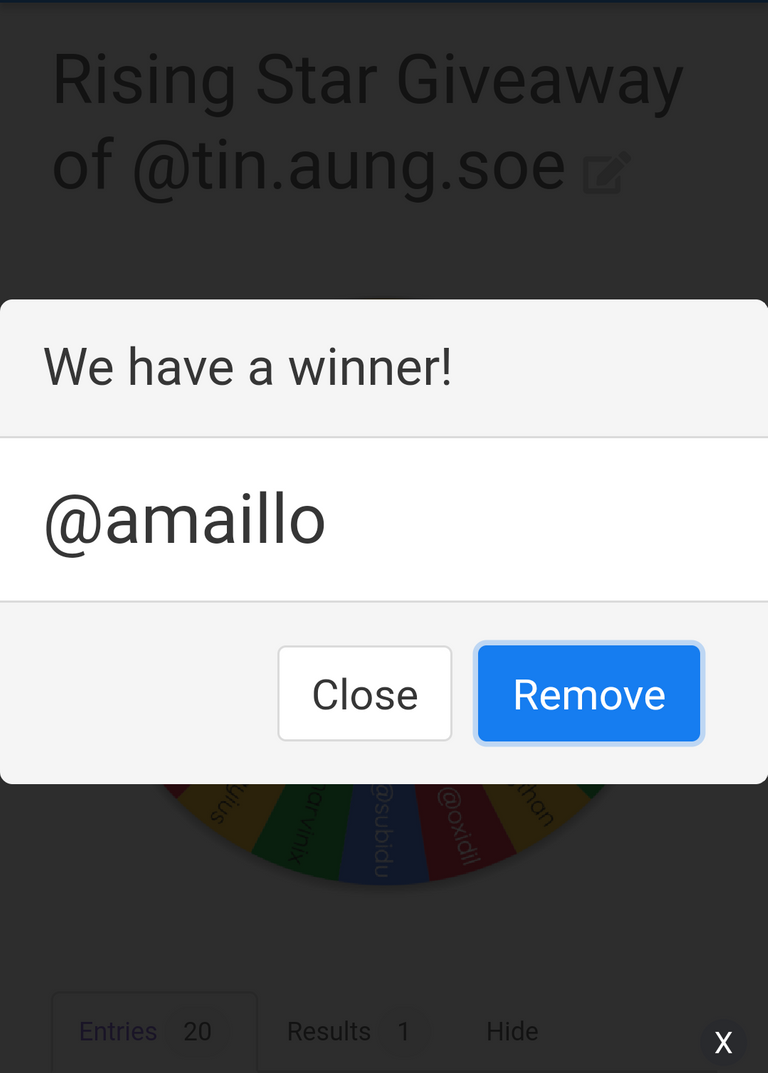 ဂုဏ်ယူပါတယ် @amaillo
သင့်ထံသို့ Fans 10 and Skill 5 ပါဝင်သော 34 Drew card ကို ပို့လိုက်ပါပြီ။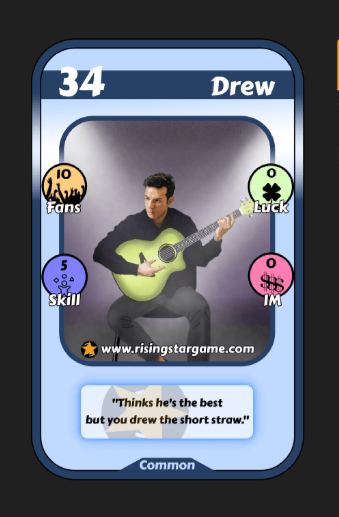 Next Rising Star Giveaway : Starbits 1500
End Date : December 4 , 2021
Comment : Username only
ကဲ မိတ်ဆွေတို့ရေ။
Rising Star Game ကစားရင်း Giveaway တွေမှာ ပါဝင်ဆင်နွှဲကြပါစို့။
Rising Star Game ကို ယခုမှ စတင် ကစားလိုပါလျှင် ကျွန်တော်၏ Referral Link ကို အသုံးပြုနိုင်ပါသည်။
https://www.risingstargame.com?referrer=tin.aung.soe
အရာအားလုံး အတွက် ကျေးဇူးတင်ပါသည်။
တင်အောင်စိုး
---
---