WOW! I am so happy to announce that we made it into Champion League 1 this season right at the end boys! In just my 3rd season playing, we have been able to climb into that highest ranks that Splinterlands has to offer! No doubt through hard work, the community, and some good ole fashion luck!
Watch the incredible battle as I just streak into Champion League 1 with a huge win vs a top-ranked player while on a winning streak for a huge 56 exp jump up!
Here is the super intense battle to get into Champ League 1:
https://steemmonsters.com/?p=battle&id=78768eab1be7c36ee4d848ebf37bc63ca98ff1b3&ref=adamdabeast
As you can see I just squeaked into Champion League 1 a few hours before the end of the season, on a great & lucky run! I felt I played so good, and have finally gotten a real feel for my deck!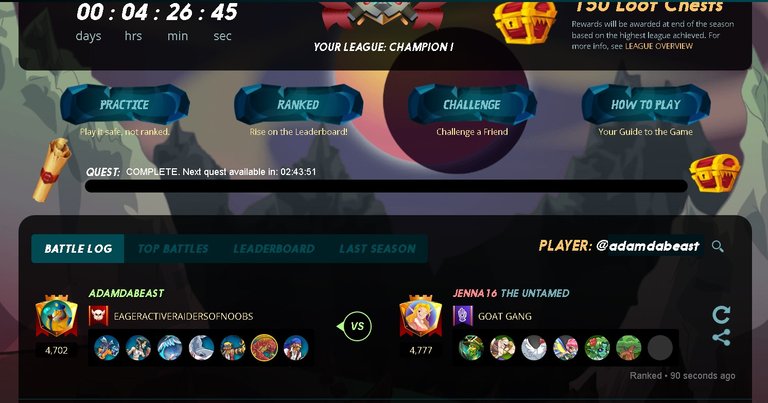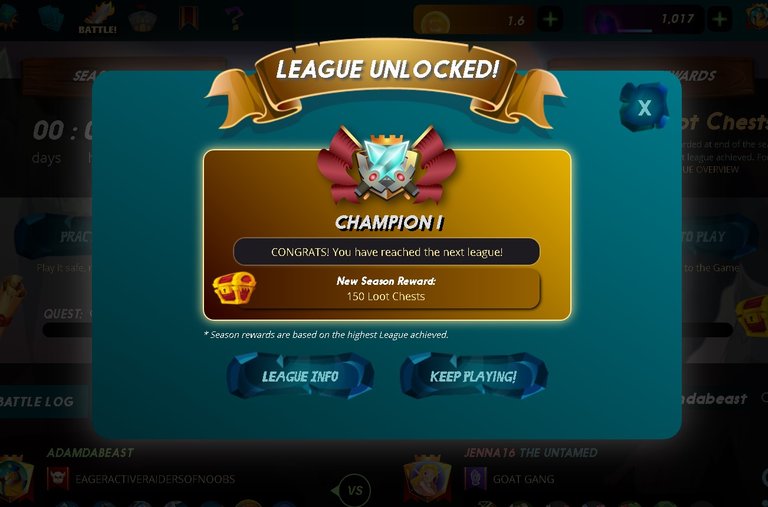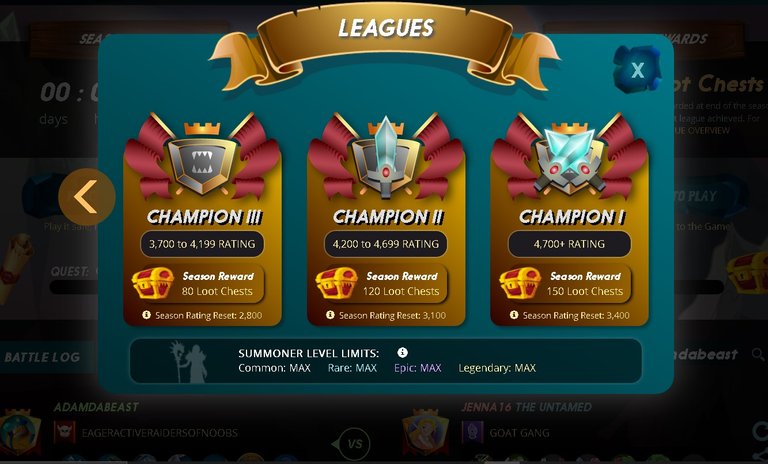 Just like in poker and any game that involves some type of chance, luck is the best skill to have when it comes to a certain moment or run in something! That being said, I don't want to brush off my many years of card-playing from being what I consider one of the top pokemon card players, winning over 10 local tournaments back in my day, to winning many thousands in poker online, I have played cards for many years.
Also, the community has really been supportive and has pushed me to be my best and try my hardest and couldn't have done this without them and their support. Not to mention all the learning I got from reading posts and watching videos. Thanks so much, everyone for the love and I hope to repay it as much as I can!
I also made a video of this last run into Champion League 1 that I will post tomorrow, so stay tuned for that as well!
---
One Luv,
Adam DaBeast
Thanks For Visiting Adam DaBeast's Blog!
I Love That You Came to Visit, and Look Forward to Connecting With You & Talking Business, Finance, Crypto, Gaming, Life, and So Much More!
Join All The Amazing Action Over at Hive Today Using My Referral Link:
Join Hive Now!
Join All The Amazing Action at Splinterlands while earning Crypto and Prizes through my referral link to get the best cards:
Join Splinterlands Now!