What Counts Towards SPS Earnings and How To Accumulate Quickly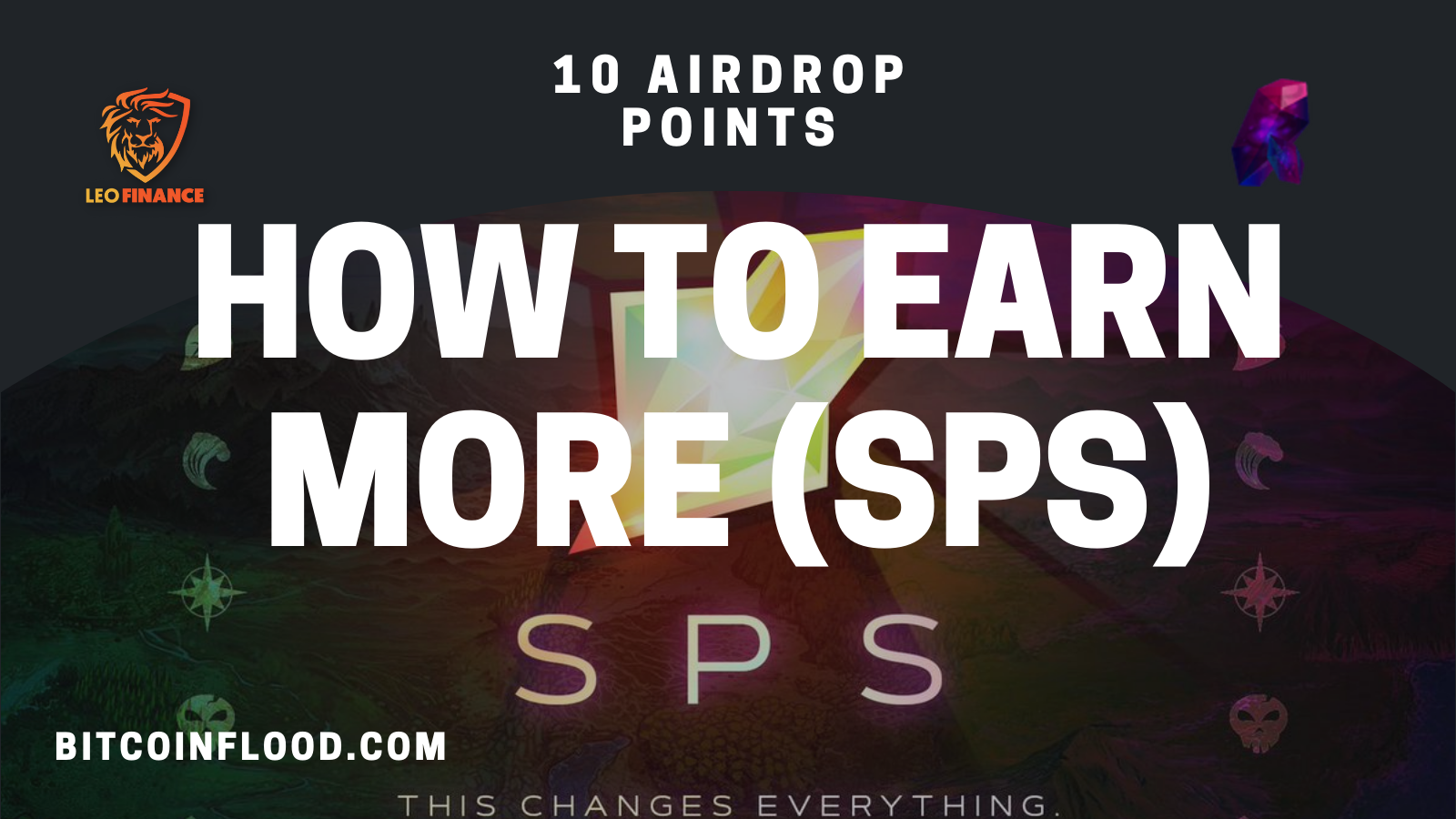 I have a huge passion for stack and stacking so when SPS rolled out for Splinterlands you can bet ya I stocked up and stocked up well! Below are currently all of the ways to accumulate items that contribute towards points to enable you to earn a larger stack of SPS airdrop tokens over the next 350+ days.
In the screenshot below are 10 items of which I'll cover only a few and give a general reference to the others as they don't apply all that much in this case. The numbers in red line up with the numbers below and yes they are a little out of order.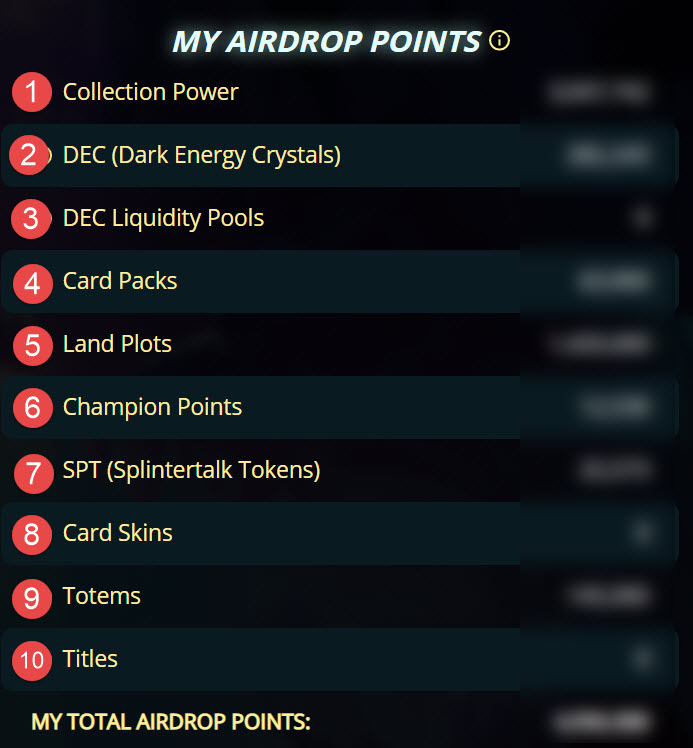 This is an awesome community/tribe to be a part of and by posting articles you can earn SPT tokens which count as 0.25 point for each 1 token you have.
Enjoy playing the game write about your battles and your strategy behind them.
Are you an artist music, nfts etc create something splinterlands related and share it with the world and here
#1 Collection Power This is the power of your deck of cards you have.
#2 DEC (Dark Energy Crystals) - These are the in game currency of Splinterlands and can be earned by doing daily quests and winning battles.
#3 DEC Liquidity Pools - As part of the CubDeFi.com You can stake your DEC-BUSD into the platform and earn CUB rewards. By doing so your DEC point value also doubles. Instead of 1 point per DEC by having it in the DeFi pool you get 2 points per DEC
#4 Card Packs - are in limited supply at the moment and only DICE packs can be purchased from within the game for DEC. These packs are what are bought to get cards for your deck to play. Come September Chaos packs will be released.
#5 Land Plots - You can buy these on exchanges like Hive, Wax etc and will be part of the land expansion later this year.
#8 Card Skins - Trade DEC for skins to hold points in this category
#9 Totems - These will be used as part of the land expansion coming later this year. You can buy these on exchanges such as Hive, Wax and a few others
#10 Titles - Titles are earned from playing the game. I'm not exactly sure what you need to do to get one so if anyone does know please include it in the comments below.
---
---