Splinterlands SHARE YOUR BATTLE Weekly Challenge: ELECTRIC EELS
A new week and a new Share Your Battle challenge from the beloved Splinterlands game, and a very interesting choice of monster of the week - Electric Eels!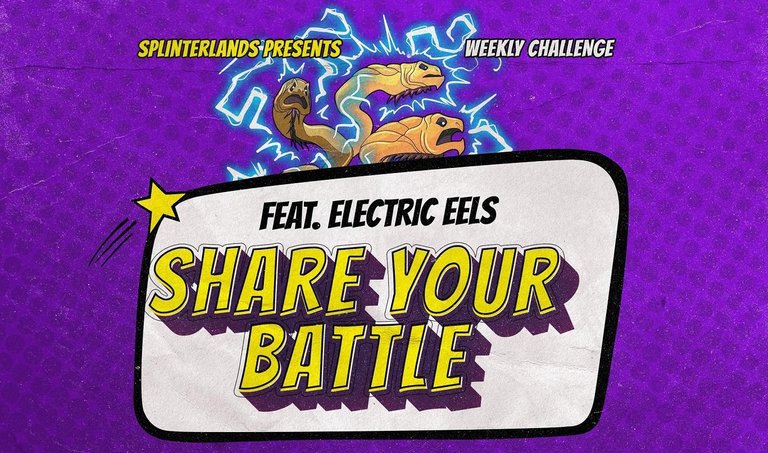 For the first few months of the game, I used the Water deck extensively, and before Wave Runner came along I used Electric Eels very often in the second position, as this card has very good life and attack parameters at a low cost. Since this card came out quite often, I quickly upgraded mine to level 3, and within a week I had a couple of Golden Eels, which I use to this day with pleasure. In addition, the gold card is a great way to increase a deck's power :)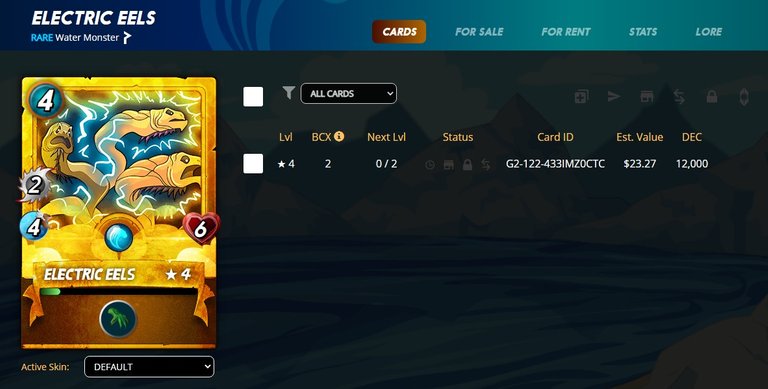 In this fight I decided to experiment a bit and bet on a powerful attack:
SEA MONSTER in the first position, as it has a strong attack and is able to heal itself
ELECTRIC EELS on the second position, to strengthen the attack
DEMENTED SHARK - exclusively for his INSPIRE ability, which increases the attack parameter of his allies.
I was a little worried that my opponent was using a WAR CHAANG that could fight back, and a FEASTING SEAWEED that could do a lot of damage to my rear. However, everything worked out for the best (for me).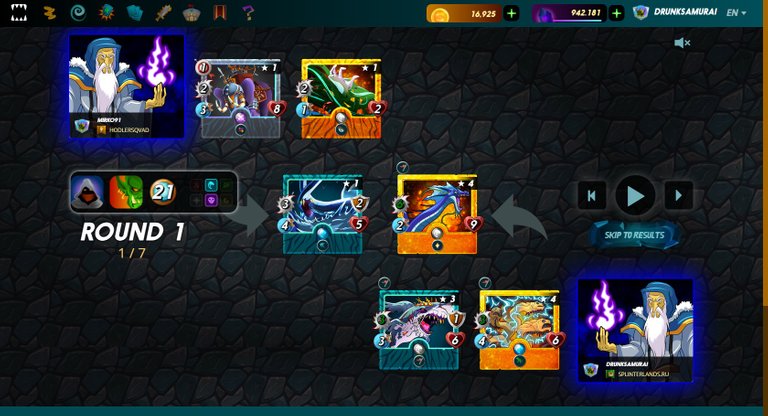 Watch it on Splinterlands
See You on the battlefields of Splinterlands!

@NoiseCash | @Blurt | @Twitter


---
---