SplinterLands:: AirDrop Cards Received for Buying UntaMed Packs. Buy UNTAMED PACKS to be Eligible for the NeXt AirDrop
Hey All;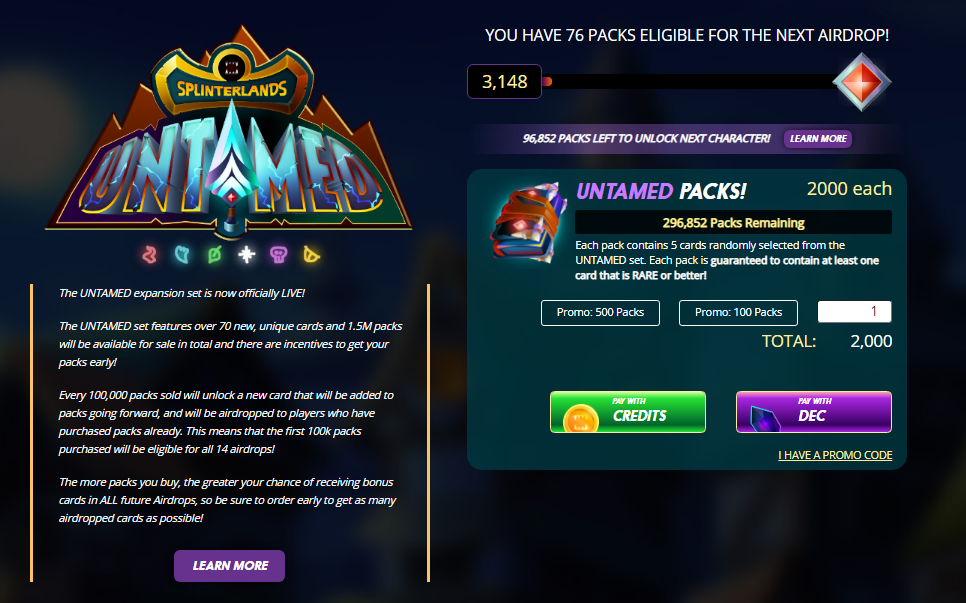 Finally; I got lucky this time for the ""SplinterLands:: AirDrop Cards"" that a player receives when a set of UntaMed packs are SOLD out. Yes; for every 100K UNTAMED PACKS SOLD a new character in the UnTAMED series is released. This time it was the 12th of the 14th Special AirDrop characters/monsters in the UNTAMED Series was released and AirDroped to players based on the UNTAMED packs they had bought.
Here is the List of the Monsters to date AirDroped & the details pertaining to iT::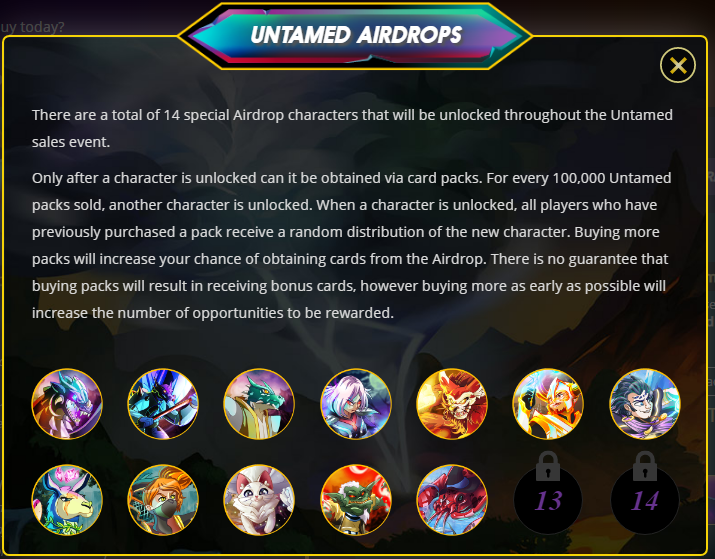 We are now left with 13tht and 14th Characters to be AirDroped. And if you wanna take part in the AirDrop of these characters then there is only one thing you need to DO.. That is Just buy UNTAMED Packs; that will make you eligible for the AirDrop characters. The more card packs you buy is the higher chances you have of receiving the AirDrop character. So just ensure you have a good amount of UNTAMED card packs bought so that you have a higher chance of getting some characters.
As you can see in the given image above; the first image. I bought close to 76 UNTAMED PACKS & this is for the third time I guess I got lucky to get an AirDrop character. Not one; not two but FOUR of them.. Yes; I got FOUR - LOBSTRADAMUS EPIC WATER MONSTER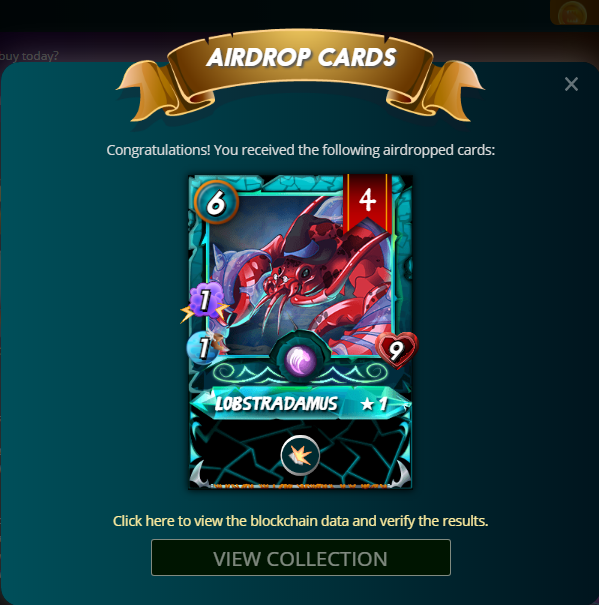 LOBSTRADAMUS EPIC WATER MONSTER Stats & Worth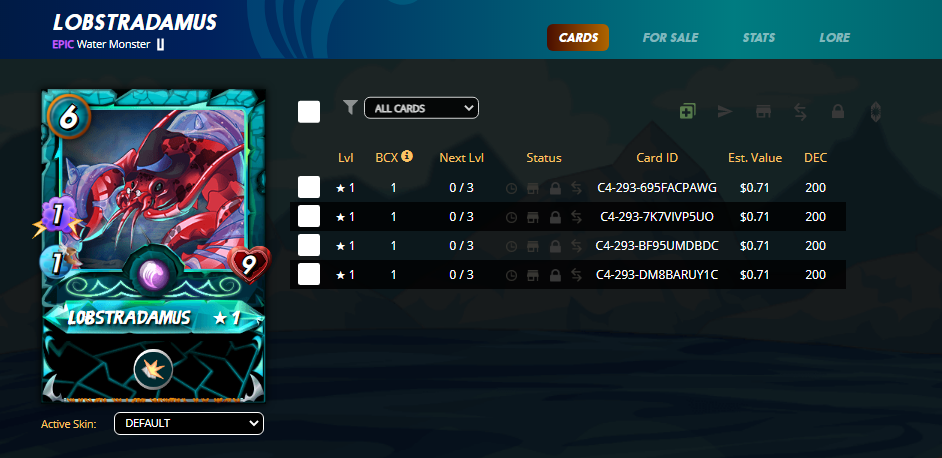 As of writing this post LOBSTRADAMUS costs around $0.70+. But looking at the stats of the card I feel this card is much worth what it's currently being traded for. Normally; when a card is AirDroped people tend to book profits OR trade it for another card. After all this all FREE money & people would like to capitalize the opportunity that lies in front of them. I did the same thing for a AirDroped card that I SOLD immediately then regretted latter.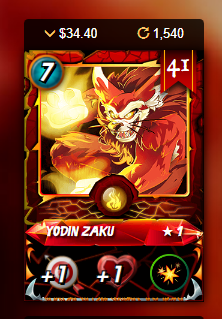 I'm talking about the card - "YODIN ZAKU" a legendary card that was Airdropped part of the 5th AirDrop character. Currently, the card is worth $34+ and I sold it really cheap and regretted it later.
If you were lucky to have this new character - LOBSTRADAMUS EPIC WATER MONSTER AirDroped; my sincer advice would be not to rush is selling the card immediately. Let the price of the card stabilize and then take a decision. I think the stats that the card has i.e. the magic ability and being a low-speed card with high health makes the card much stronger for specific battle rules. I'm not selling any of the FOUR cards that I received and maybe even look further to buying some from the open market.
Have Your SAY....
Did you get lucky this time to receive - LOBSTRADAMUS EPIC WATER MONSTER? Are you selling the card OR HOLDing iT? Whats your strategy?
---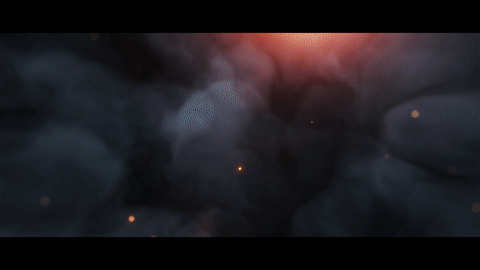 ---
Find Me on the Other Social Media Platforms::

Join me on Odysee & Earn 8 LBCs for FREE... YES for FREE...
HealthDear Youtube; Information tied to Health
HealthDear LearnTogether; Learn English & Hindi
LearnTogether FaceBook Page
---

---
Image Courtesy: SplinterLands
---
---