The Player Vs. The Investor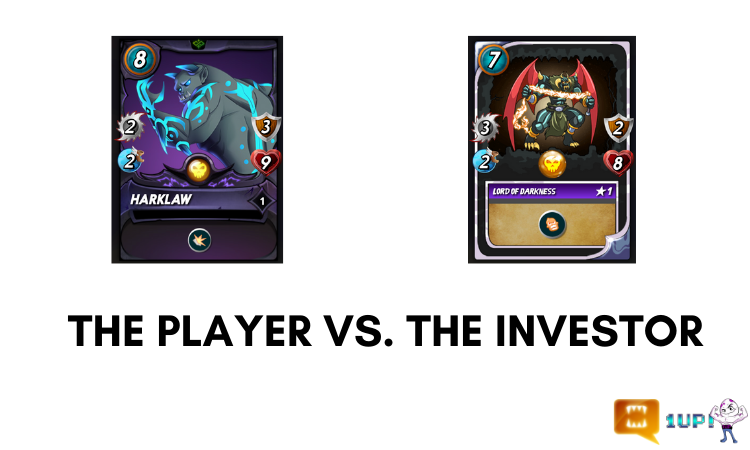 When I started in @splinterlands, my goal was pretty simple...
I understood there were a limited amount of these cards that were printed, so the 'collector' in me started buying cards off the market.
As for the game? I didn't understand it at all. When I first started playing, I just tried to stick as much mana as I could into a line up and hope for the best. I didn't even know what a 'rule set' meant.
But I was o.k. with that...
I started accumulating cards as a collector because I saw how limited there were PLUS the community seemed to love the game. This was way before SPS and all the craziness that is Splinterlands now.
However as time went on, I started playing the game!
And while I'm hardly what you would call a pro at this, I understand a lot more about how to set up my line ups, what cards do what and different strategies that I've learned over the past year.
A year ago, it was VERY simple for me...
This card has low circulation, buy it!
Now I seem to go back and forth between actual use case for gameplay and being an investor in the NFTs.
Take for example my latest purchase....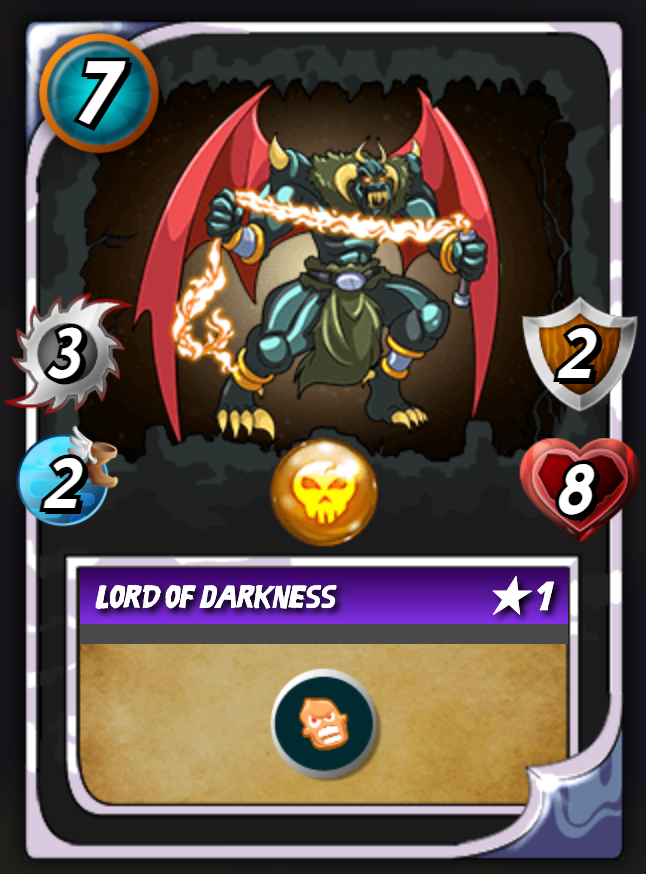 I have a VERY limited amount of Legendary cards from the Alpha deck. In fact, I'm pretty sure I own none...Until today!
I knew this was one of the most popular Legendary Monsters from Alpha and Beta, and looking at the supply, it was time for me to pull the trigger on it...

Yeah, it was pricey but to me it's a long term hold. And I'll explain my reasoning for that in a second. Regardless of the use within the game, this card is SUPER rare and I thought it would be a good idea to grab one now.
Because...
And players of the game will understand, there is a new 'Lord of Darkness' in the game for the Death Splinter and that's this guy...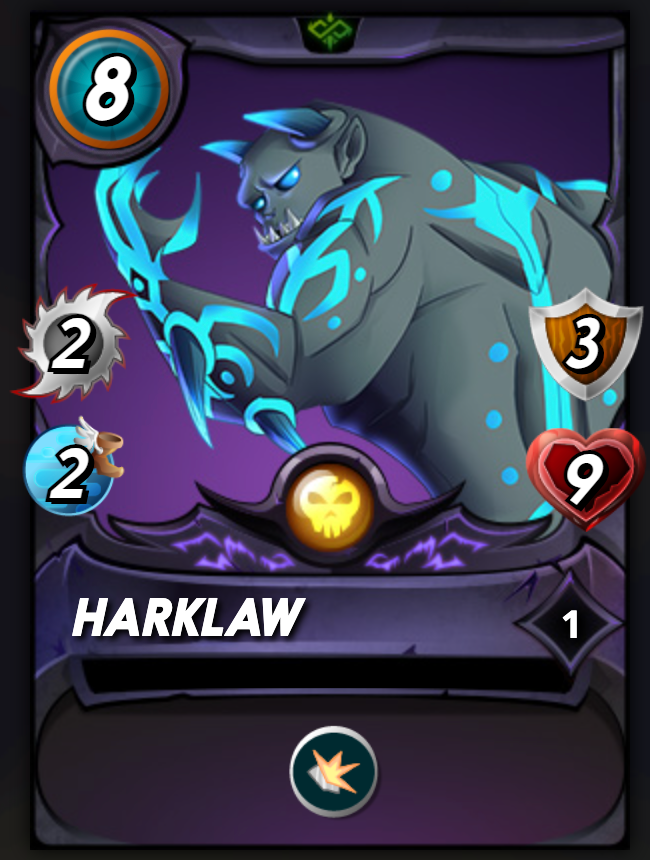 Comparing the price alone, Harklaw is peanuts compared to Lord of Darkness and for good reason...

And there's only like 15% or something of this card minted so you can see...Alpha from a collecting and investing perspective is a much more attractive option.
Still...Harklaw is a beast of a card!
And it's become a must have for Death.
So here's my approach going forward in Splinterlands...
I need to basically separate my approaches to the game. I have to think on one hand as an investor and another as a player. I think when you do that you make much better decisions rather than just throwing crypto at different cards in Splinterlands.
I have my deck that I'm building to rent out but also a deck that I need to be able to compete with...And as good a card as Lord of Darkness is, I'll end up renting him and focus on playing with Harklaw. And while not identical cards, they are similar.
This is just one example of how I'm approaching the game...How about you?
Do you tend to think more of a player of #Splinterlands ? Or an investor?
---
---