Splinterlands Rare Card Giveaway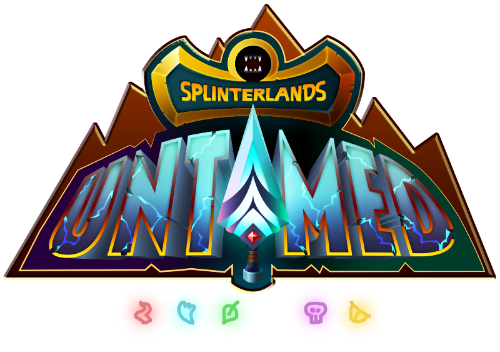 Hello everyone,
Okay, time to give away a card so I will do that first. It was from this post
The winner is.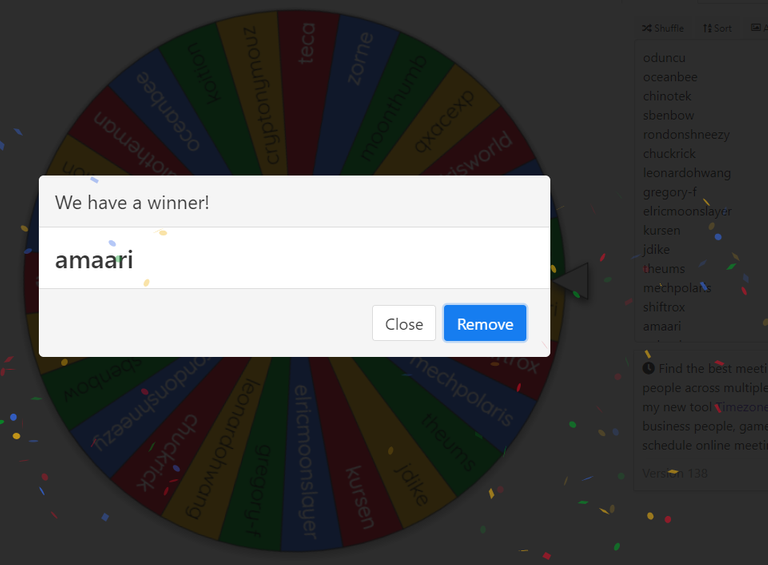 Congrats to @amaari hope it helps you a little.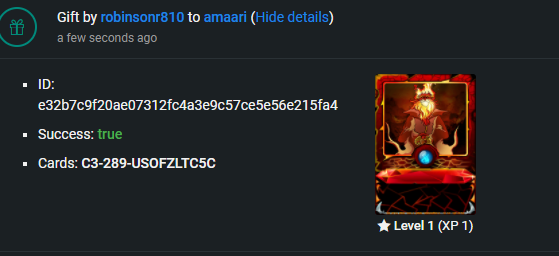 Each week I ask you guys a question and you have to answer to win the card. I always read them all but don't always reply. You have to answer the question or you won't be in the draw. I don't care what you say but it has to be an answer that makes sense. Trying to avoid bots.
---
Will you hold your SPS or be looking to sell it? Also if selling taking profits or buying more Splinterlands stuff?
---
The giveaway is only on hive.
---
I will be keeping my SPS. The closest I will be getting to selling it is maybe going into an LP pool if rewards are worth risking some impermanent loss of the token. I will mostly be staking the token onto someone as that way I just earn more. A bit of info the presale of the token had this at 1.8 cents a token. So at 10 cents we are a 5.55x at 50 cents a 27.77x and the mighty dollar is a 55.55x if we are a 100x gem that puts us at $1.80. Now that is just for the pre-sale investors. Players get an infinity x as we earn them for free.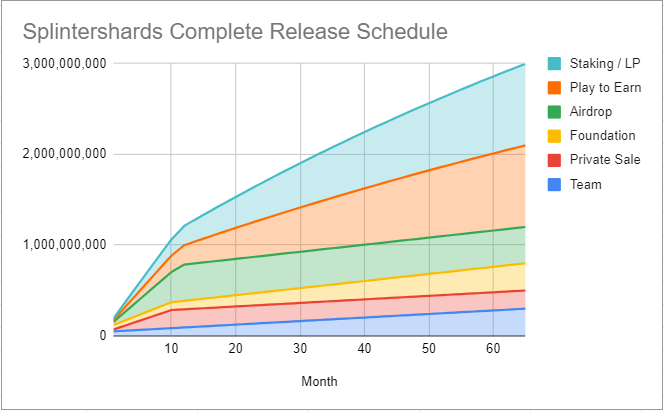 Should we buy them also? Let's take a quick look at the token. 3 billion tokens at the 65-month mark. If it held a dollar it is a 3 billion dollar market cap coin. That puts us around spot 30 today. I don't think that is possible now but in 3 years if we have an overall bigger cap then maybe. But let's look at the 10-month mark we have around 1 billion coins out. At a dollar, we are a bit over 1 billion caps and around rank 75 to 80 with BAT, ENJIN, and Bitcoin Gold. Okay, I see that possible. With a lot of coins in LP pools and Staking maybe we can do that. My thoughts at the 10-month mark we will be around 25 cents or a 250 million market cap. Around rank 155 and that price should hold only putting us at 750 million market cap when all the coins are out. My guess could below but I don't think it will be high. So for me, I will buy at anything under 10 cents for sure and I think also at under 20 cents. Over that, I will just hold and if it hits over a dollar fast I might take some profits from what I earn but also I will always put some in the moon bag. Anything over 4 dollars would be the top I could see how about you?
---
What card can you win this week?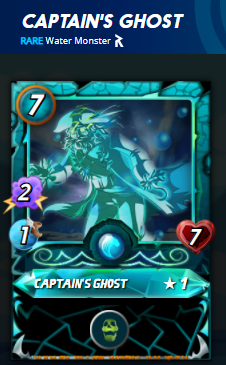 The Captain's Ghost is a good card for higher mana matches.
---
---