Splinterlands Rare Card Giveaway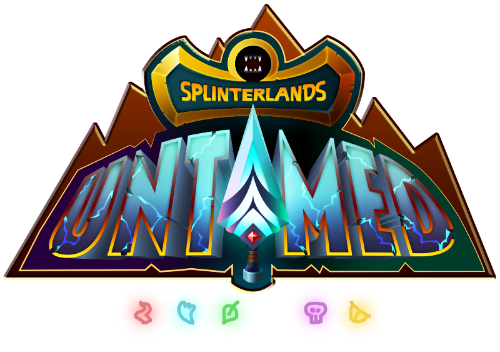 Hello everyone,
Okay, time to give away a card so I will do that first. It was from this post
The winner is.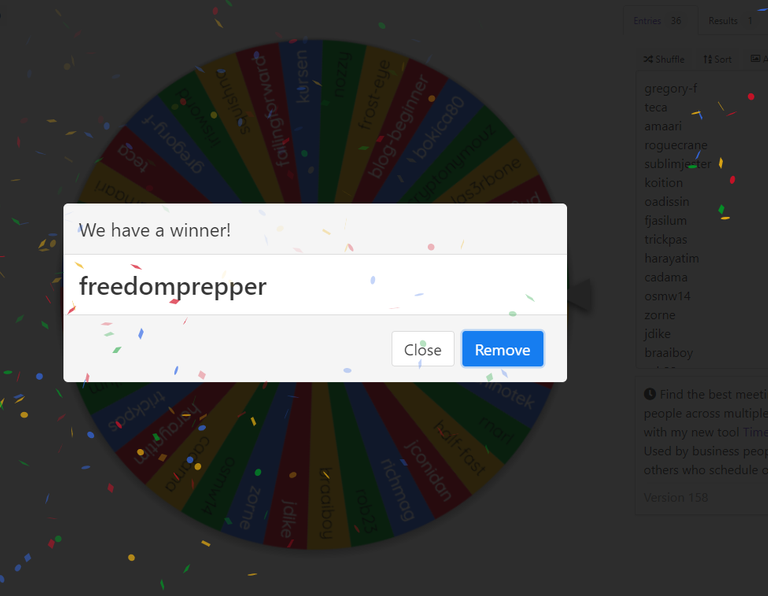 Congrats to @freedomprepper hope it helps you a little. And oops sent the first one to the wrong place so if you want to claim that account you can get another card I think.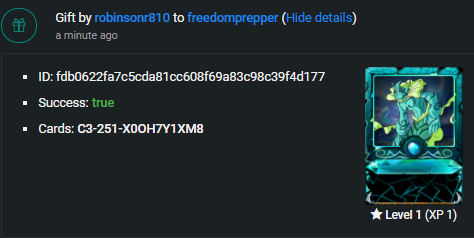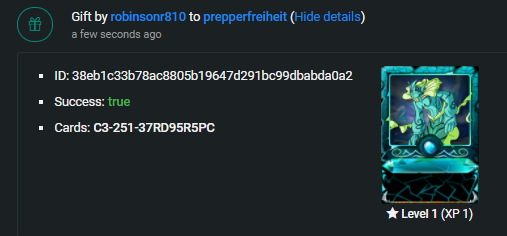 Each week I ask you guys a question and you have to answer to win the card. I always read them all but don't always reply. You have to answer the question or you won't be in the draw. I don't care what you say but it has to be an answer that makes sense. Trying to avoid bots.
---
---
The giveaway is only on hive.
---
Alright guys this is pretty unreal. Yes SPS went ay up to .90 cents or more and then dropped and is now sitting in the range a lot of us thought about .20 to .30. If that held I think most old-school players would be happy. But something doesn't quite jive with the SPS price and that is everything else going up. The land is way up. Cards are way up. DEC Is back down a bit but still way over the peg. I am not sure what else is going to happen but this is a lot of fun to be a part of. I will keep all my sps. I can see this token one day at a much high number. I also want to be able to get a lot of the next set in the presale so I hope to be in the top tier of staking.
---
Now for what most of you want to know. What card can you win this week?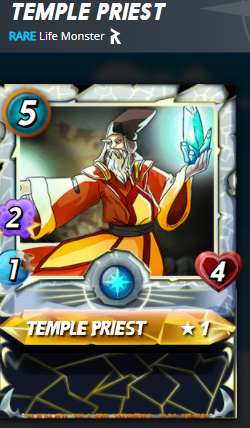 The Temple Priest is a nice magic option for the life team and it is a rare card they are going up.
---
---