Hello stackers, it's been a long time from I've been doing silver posts are even posting from my main account so maybe it's time to get back to the grind and start producing some silver posts again. I have been focusing my time on @spinvest for past year which was a lot of work but it's to the point now that others are producing content giving me days off and itchy fingers. I may not have posting about silver but i've still been stacking and have lots of new silver bullion coins to post about and review.
How to return after a long time off? STEEM silver rounds I think :)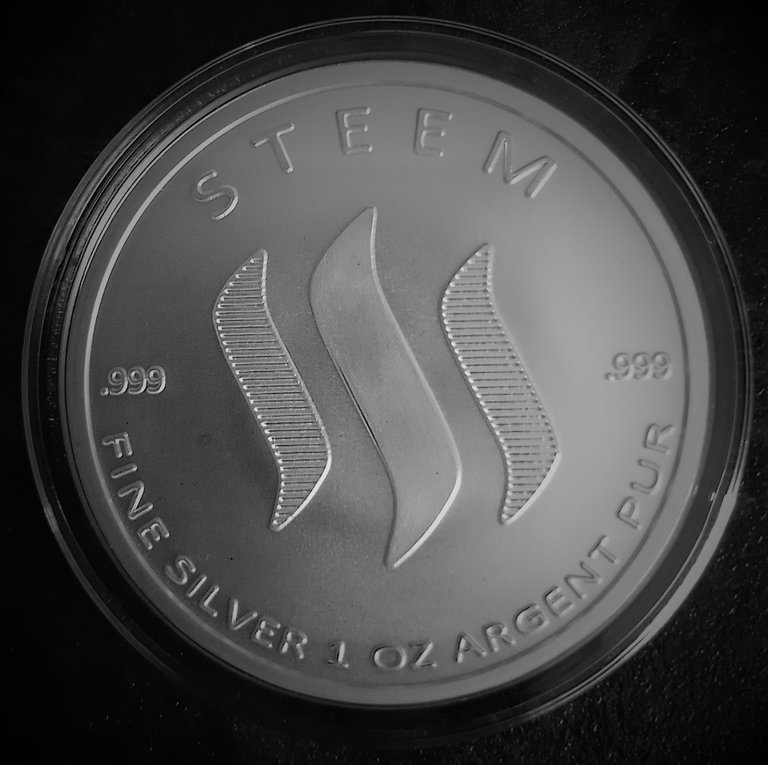 For many of the OG stackers from back in the day, we'll all remember the idea of a STEEM silver round suggested by @sevinwilson and how we turned that awesome idea into buyers receiving the coins in around 13 weeks. The winning design was by @bearone, my design came in second place which was a bummer at the time but now i look at this coin and think this design is perfect for the first STEEM round. In fact it's my favourite design of all 3. It's just nice and simple like me.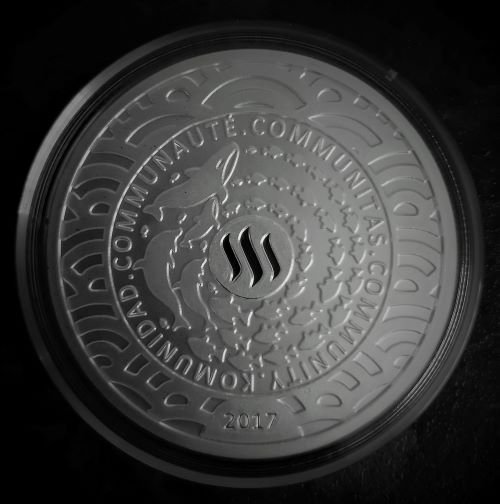 .
.
---
The 2018 STEEM silver round was released early on in the year. I remember we did not leave much time between 17 & 18 rounds as we were all still high from crypto fever and steemit had many more focused users than it does today. This years winning design went to my man @welshstacker and i really like one. It's very easy on the eyes, and there is just something about it that feels timeless, plus! there's a hidden easter egg in the design which was a classy move on Welshy's part, there's a genius in there somewhere, lol. 2018 was also the year that @raybrockman took over from Matt and was the main man who did all the work with the mint, buying the silver (42.5kg of silver), hosting the website, taking delivery and reshipping to everyone. A massive task for any 1 man and impossible without him.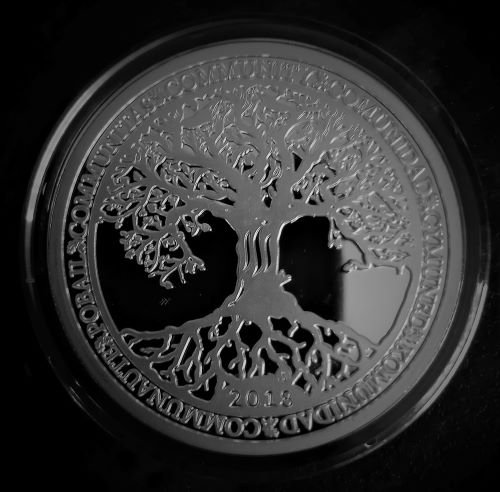 .
.
---
2019 was the last STEEM round to be released and i guess it will remain that way as most things have now moved over to HIVE. This year's design was by @edxserverus and again Ray took on all of the offline work that was required. 2019 was interesting because we had some problems with our main launching pre-sale post and after that, we struggled to sell enough oz' with Ray (i think) taking a personal $ hit. I think we got really close but compared to the other 2 years, selling these was hard during the height of the crypto bear market into a declining userbase. I still have a few of these ones for giving away but that's not for today post :)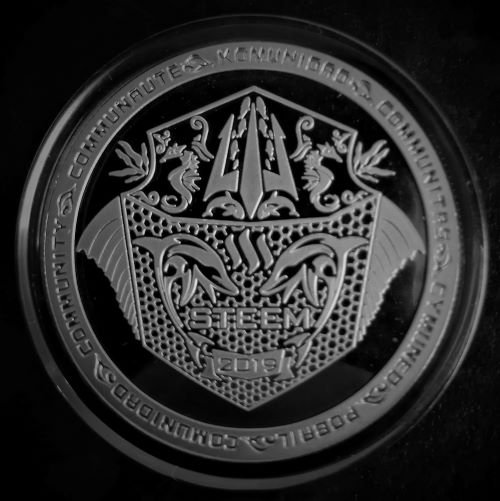 .
.
---
Can a 2020 HIVE round happen?
I would like to say yes but I think no. First off, asking Ray to go through the grind again is maybe too much 4 years in a row. It's not easy needing to pre-sale $20k of silver when STEEM is worth 20 cents each. Im not sure if it's in the HIVE community to pull a project like this off at the minute with lower user numbers. There are committed users on the platform but it's more a numbers thing unless everyone is going to buy a tube of 20 rounds. The costs of a 2020 HIVE round would be more as we can't reuse the STEEM side of the round die, we would require a new HIVE die to be produced at a ballpark figure of $400-600. The price of silver has also increased much over the past year so more money, fewer ozs. A trio is nice also and leaving the STEEM round behind with steemit might be a nice ending.
I hope you enjoyed this post, im looking forward to uploading silver content 1-2 a week and getting back into it. Thanks for swinging by :)