Initiative - Create Content on the WallStreetBets Community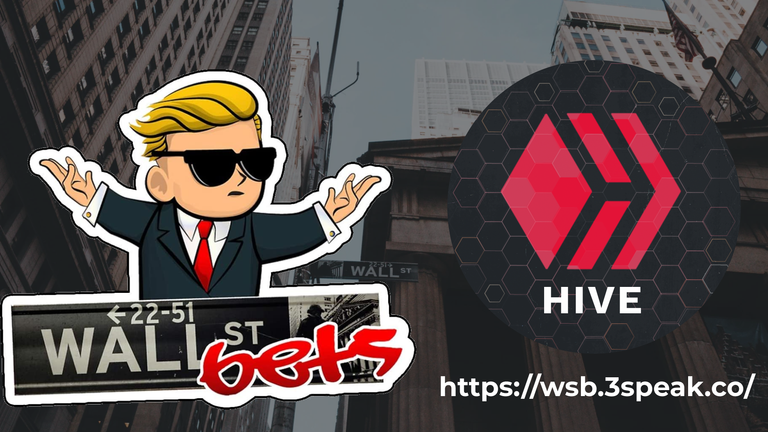 ---
We have been working on a project to onboard the WallStreetBets community to HIVE. We have created this frontend: https://wsb.3speak.co/. It is linked to a Hive Community, and it's very similar to https://hive.blog/. There will be improvements in the future, but now we have wanted something ready for the WSB community.
The goal of the initiative is to populate this community with #wallstreetbets related content. Crypto, stocks, investments are all welcome topics here.
---
Here are some points to take into consideration if you want to participate.
Visit https://wsb.3speak.co/ and log in with your Hive account. You can use Hive Keychain or HiveSigner.
Explore the community, like, share and comment on the posts that you find interesting.
Create #wallstreetbets related content on this site (https://wsb.3speak.co/). Click on the pencil icon on the top right corner to make a post.
Share your posts on Twitter, Reddit, and other social media sites.
On the footer of your post, add this: "Published using wsb.3speak.co".
---
If you follow all these points, your post will be eligible for an upvote from my account.
---
Posting through this site will publish your article on this community, so it is not needed to use a particular tag. If you are new and wonder how can WallStreetBets benefit from HIVE, I invite you to read this post. Create a free Hive account here.
---
Published using wsb.3speak.co.
---
---