This post is about the contest hosted by @sayee. though I am relatively very new to Splinterlands (started playing from one month) and almost all my cards at Level 1, though there are some cards that I use almost regularly and thus getting great benefit from those cards.
The cards might not be useful for people who have maxed out the cards, but it's definitely useful when you have almost all cards at level 1.
1. CAPTAIN'S GHOST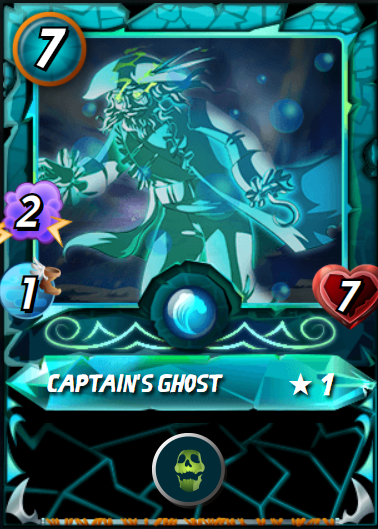 In a high mana game almost everyone tries to keep healing power and thus it has affection which makes the opponent's card unable to be healed. Along with it since it comes from the Water Summoner, we get extra magic power, and thus we can easily reduce the health of the opponent's card has more armor. For these two reasons whenever I have to use Water Summoner, this card will always be in my line up no matter what.
2. SILVERSHIELD ASSASSIN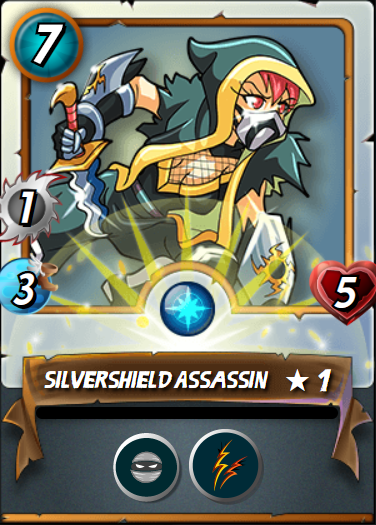 This card has dual power and thus I use it to have both the benefit, whenever my starting cards are good as well as if those cards have +1 Melee attack this card becomes too good and gives an added advantage. Though even if I don't get +1 melee attack the Silvershield Assassin is good so that I can kill two cards if both have 1 health left and those which are last in the list.
3. LUMINOUS EAGLE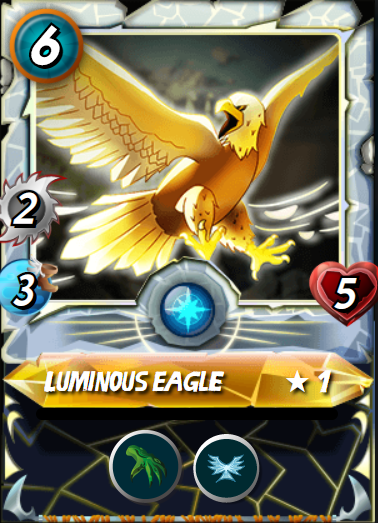 This card always sits second in my line up because it has the reach ability as well as it has a flying ability thus sometimes range and melee attack does not even touch it if those do not have the flying ability. I also use this card when the rule is that nonflying cards gets -2 life.
4. WATER ELEMENTAL
I like this card a lot and for water summoners, this always stays last in my line up. The obvious reason is that it has heal power and thus if the opponent tries to start from the back it actually does not allow that along with that it has pretty good speed and 2 Ranged attacks are not bad at all for a level 1 card.
5. NECTAR QUEEN
Though this card is a high mana card, I use it in high mana game basically for its health as well as flying ability along with that having 4 melee attack is always an advantage.
These are the cards that I have used maximum times in this week. As I said since almost all my cards at level 1, I do a lot of experiments and thus in these experiments, among these 5 cards always some are always part of my lineup. though I have lost a lot of games these cards have helped me to reach Gold 1 this season and this is my 2nd season itself. I might start leveling up some of the cards but before that, I will try to experiment some more to know which works well in which situation.