(The biggest opening I have ever done, at least)
120 Packs 😱
An astonishing 360 cards to discover... I am so eager! If you don't know this game, I highly advise you to try it. You don't need to die playing it. Play as you can or like. If you need a Free HIVE account, get one 👉 here and any questions let me know.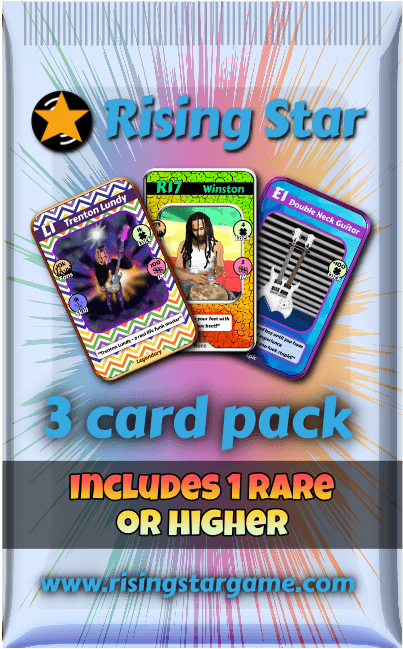 1st Step: Make sure I have fun doing this
One of the more important things in life... also a great checkpoint to think about how to improve things later on (it's all about the experience), the next time I do it again.
2nd Step: Lose my mind...
Get 1 million STARBITS in one go! Double millionaire in a minute? 😅 LOL


Then, play "Eye of the Tiger" song... very essential for positive mood and energy boost.
3rd Step: Buy 10 x 12 Packs
A hard job! It requires a lot of clicking and confirmation of the transactions... 😁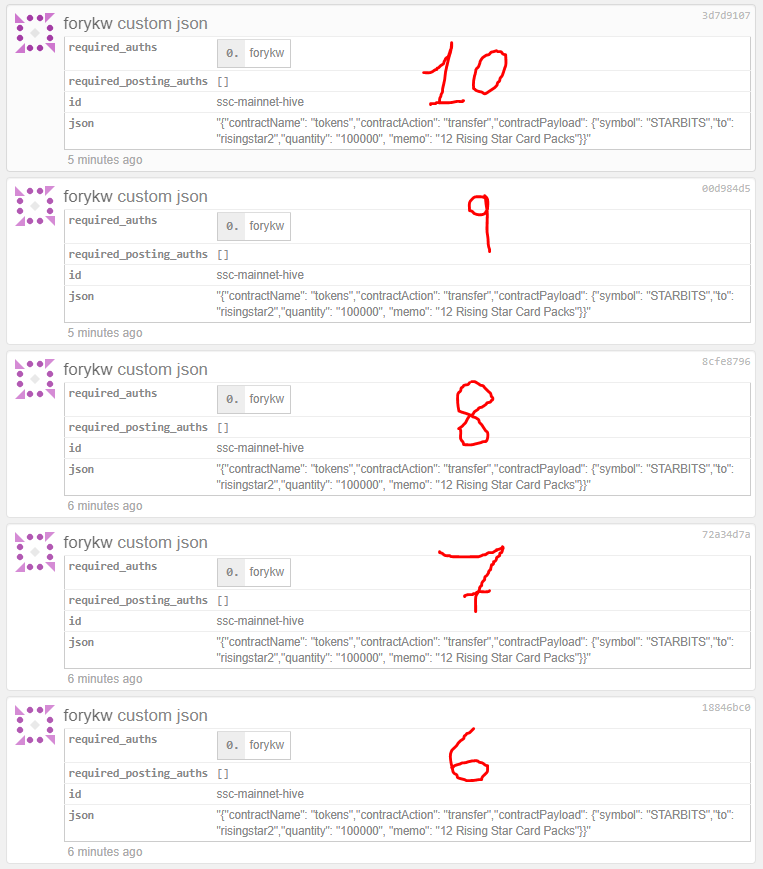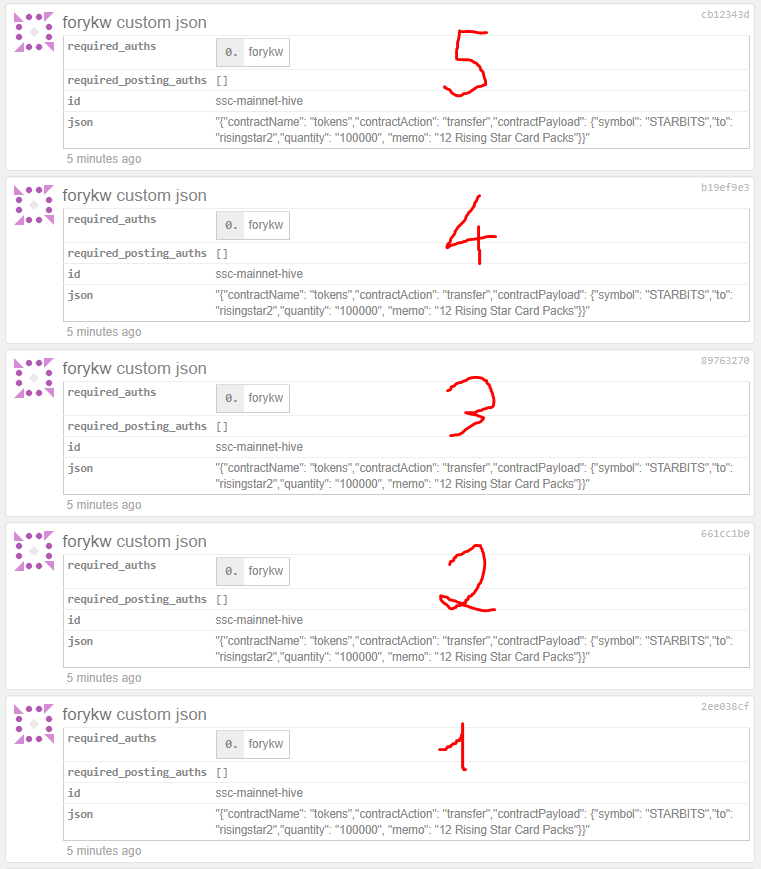 Wooooff... almost worth creating a script for this! LOL 🤣
4th Step: Announce the #Giveaway!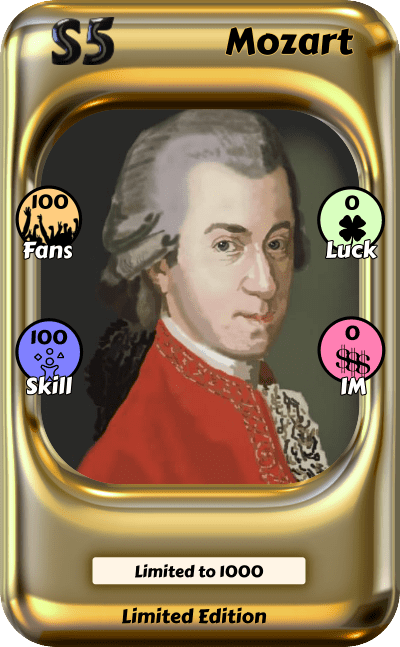 Yeah... since I am getting 10 x Mozart guys, better off to distribute some right?
So, please reply to this post and share it around as usual for max exposure of the #Giveaway... I will be also distributing lots of 🍻 and if your comment is really inspiring (to me), a fat upvote!
Everything counts as points to get the reward... votes, reblogs, sharing on other social networks (this is like a jackpot of points) and commenting.
Giving away FIVE 🖐️ Mozarts!
Whenever I get free stuff I get so pumped.... so 50% of what I get for free is a good deal to giveaway.
A great Rule of my Thumb, I guess. - by @forykw
The idea is to show everyone how fun this can really be.
There are songs/music you can create/customize with the cards you have, something I have been lacking in exploring, but for sure something really cool too, that I will seek to play soon.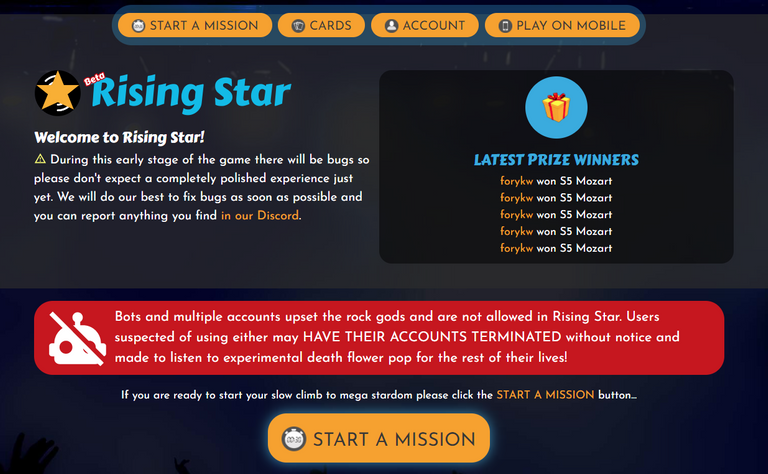 5th Step: Share it all over the place...
I wanna give FIVE 🖐️ great unique cards away, so mass exposure is highly appreciated (plus it would count for the giveaway as well 🤭).
6th Step: Open the 120 packs!
That's effectively 120 mouse clicks (minimum), so I am not sure yet how I am going to do it... time-wise. But for sure sharing some of the highlights here (updating the post) and on Twitter at least.
(Updated 21/11/2020 NZ Timezone)
This was my second Harp and first Epic of the 120 pack.

First Pete Wrong!

Not the first Female Punk but surely I love the card.

First Grand Piano!

Another lady...

Another crazy dude... my fans were going to the roof at this point.

Then it got even worse, second Chopper and double Epic with another lady.

A new card I did not have yet, the Antonio.

Another Antonio and another Double Neck Guitar

Love this Mic and goes well with the crazy singer too.

4th Female Punk 😱

And the last Epic, a beautiful Pad of Chaos.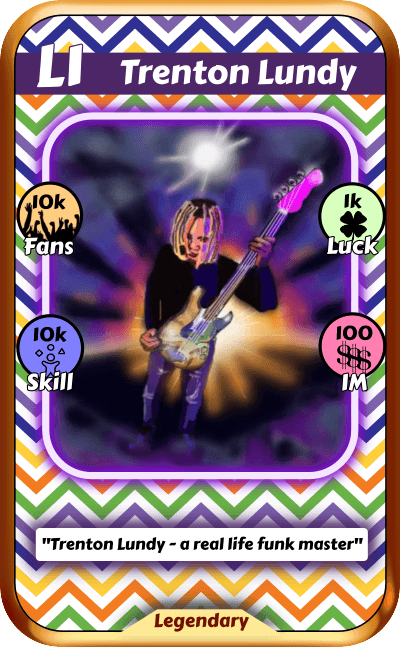 Some statistics
Common: Too many to count... but less than 240 cards for sure.
Rare: more than 120... (minimum is 1 per pack)
Epics: 13
Legendary: 0
Then, I have actually bought a Legendary for 550000 STARBITS (the one on the left) and another 5 packs...
Guess what!
Still NO LEGENDARY!
It looks like its getting very hard to get one these days, which is why I bought one.
I would challenge more people to put them for sale in STARBITS as it becomes more attractive for who is playing the game.
Another thing that I did not mention was that I bought a little Storage Trailer to store some of the heavy fan vehicles. Totaly necessary!
7th Step: Wait for the curation period of this post...
To announce the FIVE winners of the 🖐️ Mozarts!
(make sure you are playing the game, otherwise, you will not be eligible).
This hashtag is valid both on Hive and Twitter. So, if you have an account on either and you are up to post about dCity, make sure you use both #dCity and #HIVEGames. If you wish, also tag me on Twitter, the account I use there is mentioned below.
(credit @doze)
Supporting this initiative will be a tremendous help to the #HIVE ecosystem, especially if your area is into the #Blockchain #Games world. For more details of how this started, check the side image that links to the post.
Any questions, advice requests or comments are welcome, either here or anywhere else you find me.
🖐️HIVE5's!
Have fun, good luck on all the gaming and lots of teaching "how to play" to new players.
If you have an account on Twitter (follow @forkyishere) and you enjoy #news about the #HIVE blockchain, make sure you tweet about any reference to your account here. I am following all HIVE users!
---
Check these Cryptocurrency 💳Cards