Hey Gamer Friends ...
Have a nice day!
If you are playing Cryptobrewmaster gaming, you should use Rental Services of game.
Because Rental Services make you receive Ingredient resources quickly, but you will take more Time to claim Ingredients.
I describe Rental Services activities in this post.
If you play Cryptobrewmaster without using Reantal Services, you will wait to get CBM 1000 for many months.
In here, I want to say that you will drink many BEER in a day if you rent all Rental Services in a day.
Because you will need many Energy to produce many Ingredients.
If you had CBM tokens, it is good to drink Beer.
Oh Good!
If you drink many BEER , you can achieve Beer Drinker Event Rewards .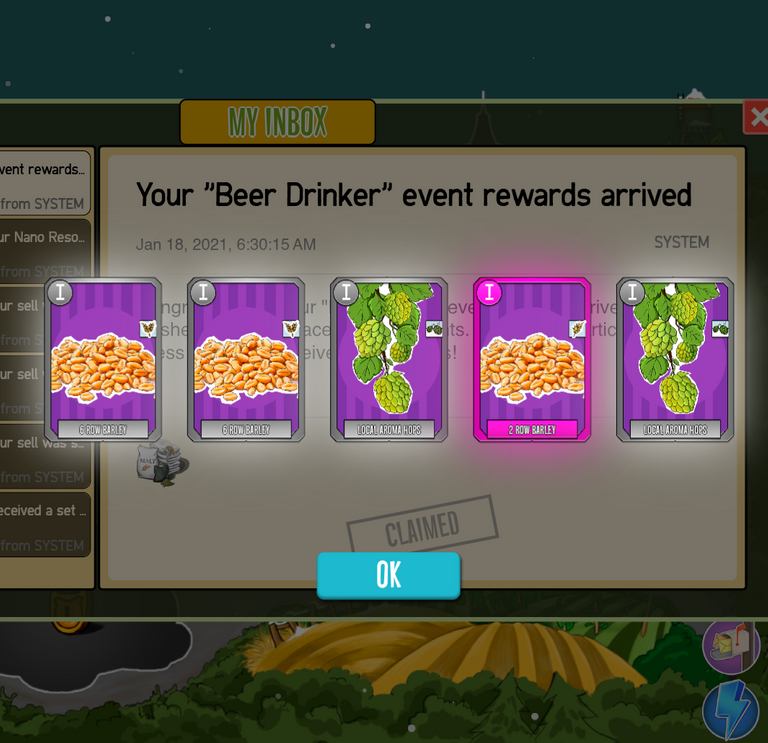 Here, I also have received "Beer Drinker" event rewards. Thank you so much @cryptobrewmaster !!!
So, I just advise that You should speed up and play Cryptobrewmaster to get CBM quickly.
If you don't still play Cryptobrewmaster game yet, you can use my referral link to register.
What do you think?
Thank for everything!
Tin Aung Soe