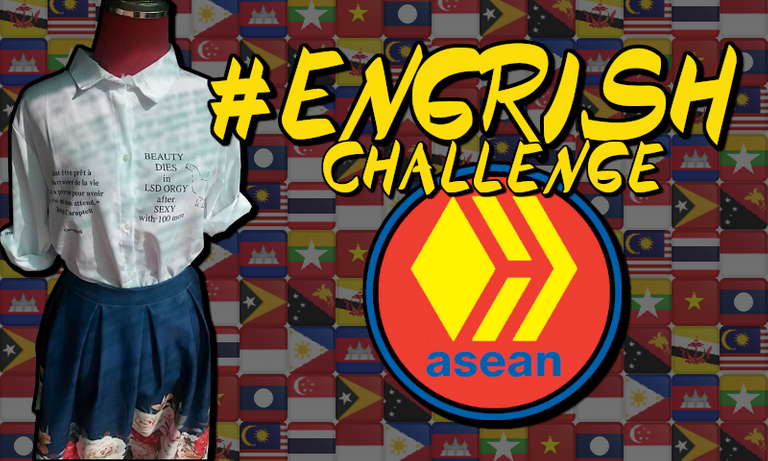 Greetings Hivers, @JustinParke here. The ASEAN Hive Community #Engrish Challenge is the newest and most fun challenge on Hive, and a celebration of when English goes beautifully wrong.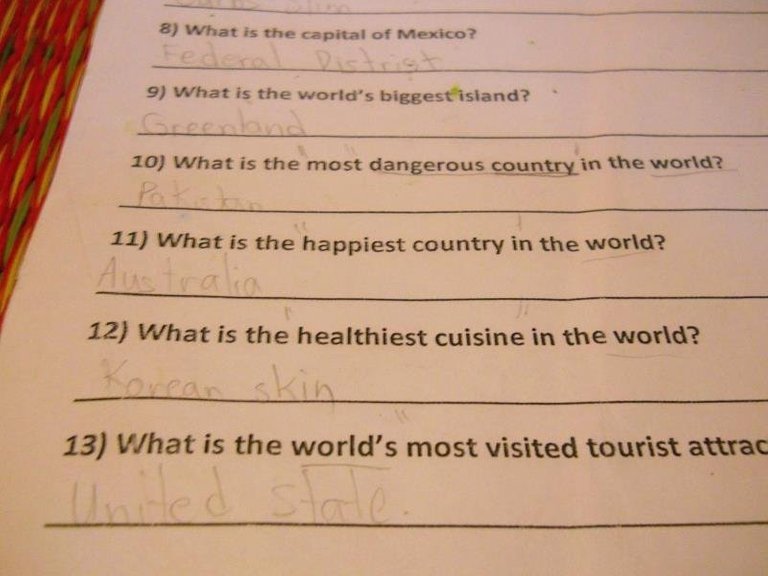 If your not familiar with the word "Engrish," it is a term used for the misspelling or misuse of the English language by native speakers of Asian languages.
     Although the ASEAN Hive Community is focused on Southeast Asian content, this challenge is open to all Hivers who find Engrish anywhere on spaceship Earth.
     Whether it be a menu, clothing, or even public advertisements, Engrish is everywhere if you look for it, even in native-English speaking countries where public schools have failed.
     I would love to see the Engrish around you, so get out your camera and get snapping. The more Engrish you can find, the better, and I'm a sucker for a story, so tell me the who, when, where, why, and how of your Engrish expedition.

🏆 PRIZES

1st 🥇 Place

2 HIVE & 15% Post Beneficiary

2nd 🥈 Place

1 HIVE & 10% Post Beneficiary

3rd 🥉 Place

5% Post Beneficiary

If you are interested in sponsoring or contributing to the rewards, please let me know via the new ASEAN Hive BeeChat.

📜 #ENGRISH CHALLENGE RULES
- Use #engrish for your first tag.
- Share the link to your post in the comments section of this post.
- Mention the ASEAN Hive Community 🤣 #Engrish Challenge in your post title or post body.
- Text, photos and/or videos must be your own original content.
- One entry per Hiver.

Last Week's Winners
     There was only one submission, so it was an easy win for @straykat. I have decided to give her the 2nd and 3rd place prizes as well, so she wins a total of 3 HIVE and is 30% beneficiary of this post.
     Her post perfectly captured the idea I was aiming for with this challenge, and I think it will serve as a demo for future challenges.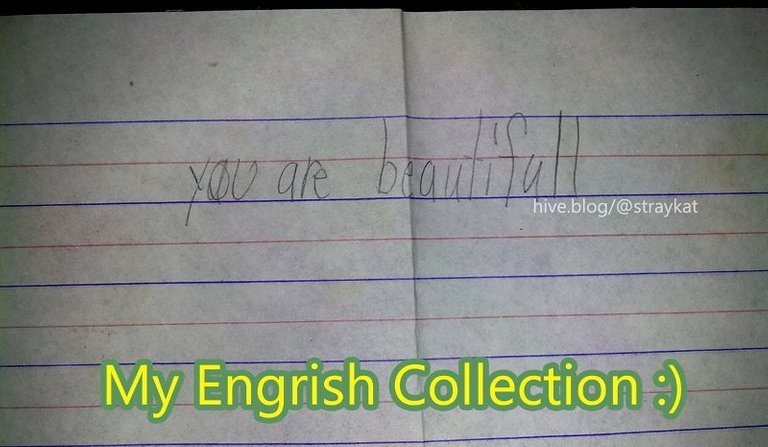 by: @straykat

WANT TO SUPPORT ASEAN HIVE COMMUNITY?

feel free to use this banner/footer in your posts
If you would like to support the ASEAN Hive Community and the curation of Southeast Asian content on the Hive blockchain, please refer to the delegation links below.
All HIVE generated by the @ASEAN.Hive account will be powered up to support the community.
---
🙏 THANKS FOR READING 🙏
👊 DON'T FORGET TO SMASH THE UPVOTE BUTTON 👊
☑️ SUPPORT SOUTHEAST CONTENT ON HIVE ☑️