Inspired Comments Of The Week 👩‍💻 Good Vibes From ASEAN Hive Visitors & More ✌️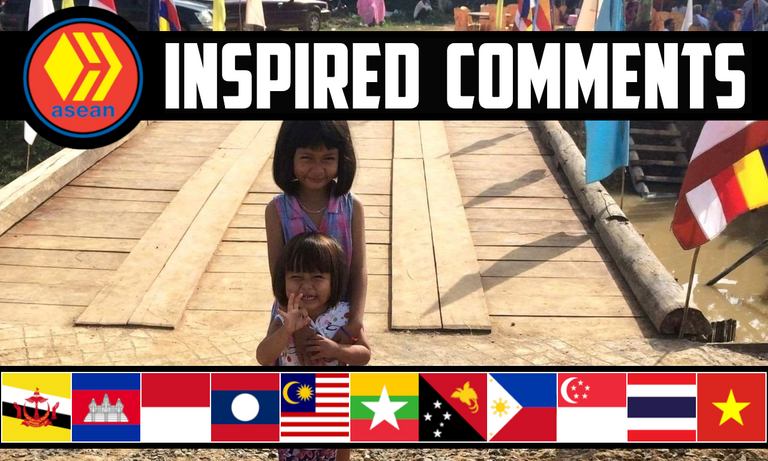 Greetings ASEAN Hivers, I found some truly "Inspired Comments" to share with you all this week. It's @justinparke with another curation rewarding inspiring engagement on posts within the ASEAN Hive Community.

This Week's Inspired Comments
August 31st - September 6th, 2021
Featured Commenters Receive 5% Post Beneficiary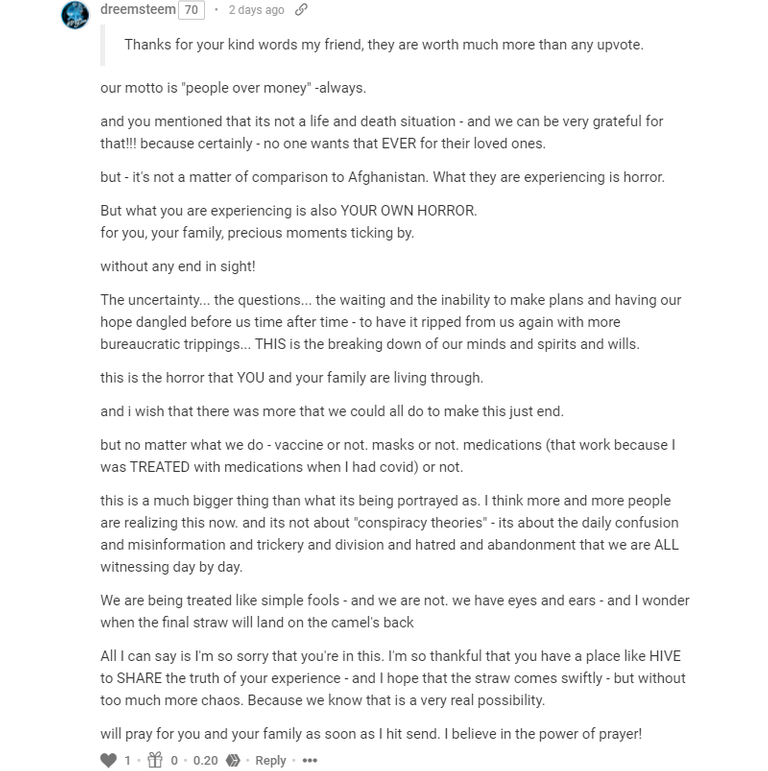 This gem of a comment was not the only heartfelt comment left by @dreemsteem on a post of mine titled The KidSisters Have Grown So Much 👧👧 Reflecting On Better Pre-Stranded Abroad Times. It is funny how a long and thought out comment can can give you fresh inspiration. The monetary aspect of Hive can distract many folks from thoroughly reading a post, and cause many to rush a comment without reading a post properly.
     The words of this Hiver were just what I needed on that day. The best part of it all was the post had already paid out before it received its most inspired comments, always a welcome surprise to me to see a post live beyond its typical 7-day lifespan.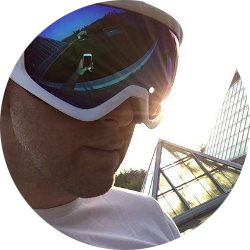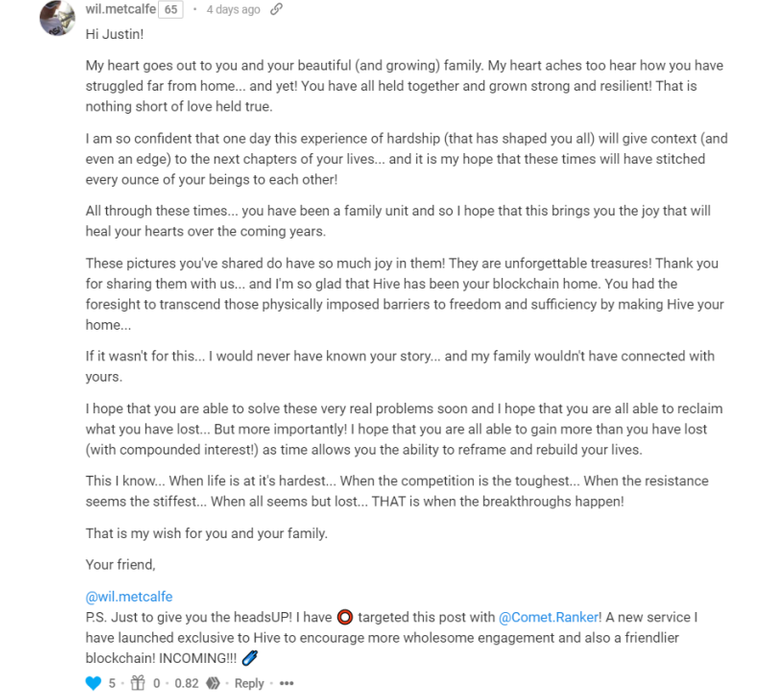 The fitness guru of Hive, the one and only @wil.metcalfe left a very inspired comment on the same post as @dreemsteem, and there's no way I can't include it in this curation. These were equally inspiring words, and it's things like this that keep me motivated to keep fighting and pushing until my family and I get un-stranded (if that is a word).
     Not only was this a a legendary inspired comment, this Hiver has created a project called @comet.ranker, which is focused on rewarding comments. He is doing much more with his project than I could ever do in a simple curation post highlighting stellar engagement. I highly recommend stop by this page to see the awesome things this project is up to.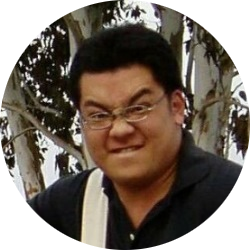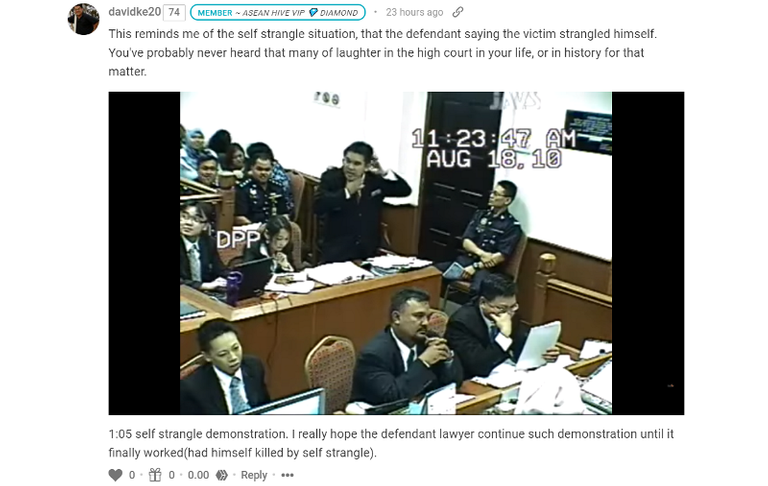 I must first say this isn't so much inspired as it is funny, but either way this comment made me laugh. The comment and must-watch accompanying video were left on @jack.russelle's post titled Thai police corruption gone too far
     My family's situation in Suriname is very much a result of similar bureaucratic ridiculousness, although the court case highlighted in this comment involves life and death, it is still funny in its absurdity. Click the above pic and it will link you to the comment and video. Congratulations Dave, you also won the mini raffle of this post, boosting your beneficiary to 10%

🎟️ Mini Delegator Raffle 🎰
5% post beneficiary
Today's Winner
@davidke20
ticket #17,206
     Delegators are valued members of our community, so each @asean.hive curation post (other than the main weekly delegator raffle post) we feature a mini delegator raffle in the footer, selecting a community delegator as 5% post beneficiary. These mini raffles will follow the template provided on the most recent weekly community raffle post.

WANT TO SUPPORT ASEAN HIVE COMMUNITY?
FOLLOW OUR HIVE.VOTE VOTING TRAIL

feel free to use this banner/footer in your posts
If you would like to support the ASEAN Hive Community and the curation of Southeast Asian content on the Hive blockchain, please refer to the delegation links below.
All HIVE generated by the @ASEAN.Hive account will be powered up to support the community.
---
🙏 THANKS FOR READING 🙏
👊 DON'T FORGET TO SMASH THE UPVOTE BUTTON 👊
☑️ SUPPORT SOUTHEAST CONTENT ON HIVE ☑️
---
---