Harry the Lamb 🐏 Friendship Bracelets 📿 & Garbage Fires 🔥🚮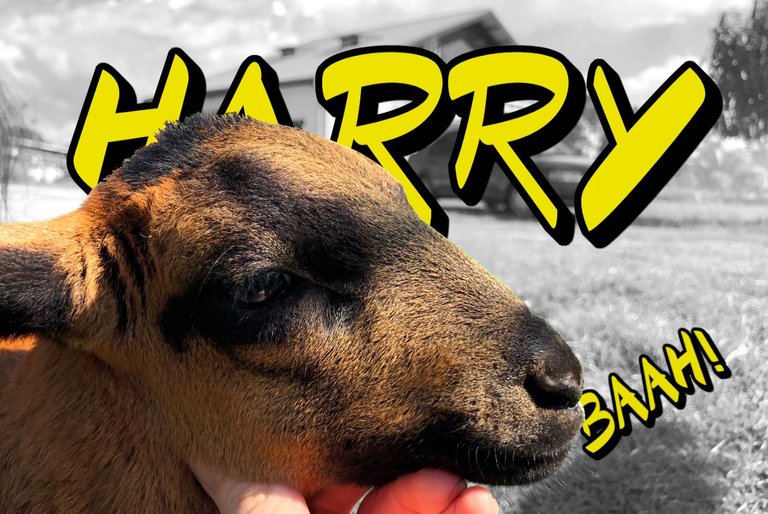 Today in Paramaribo, Suriname, our day was filled with crafts, mammal to mammal bonding, and toxic clouds of dioxin gas from a good old-fashioned garbage fire.
Monkey-B Learns From Big Sister 👩‍🏭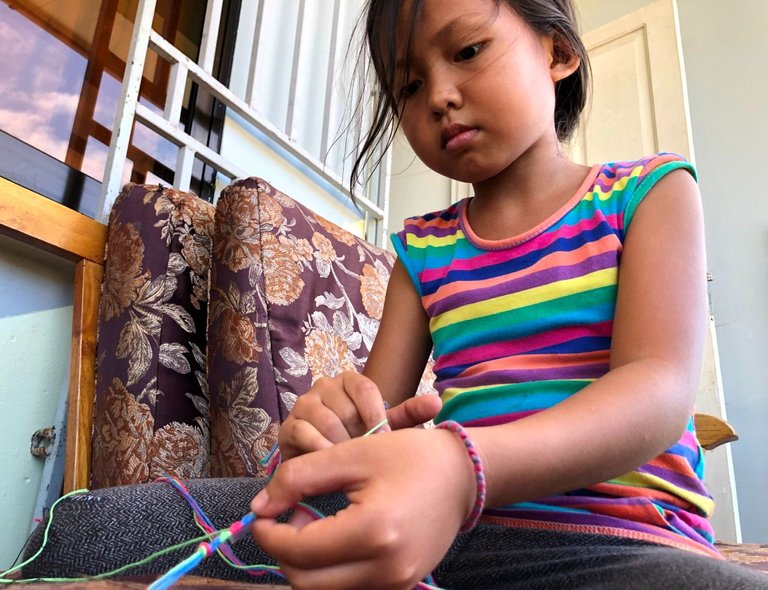 I came outside today for a break from the computer via some hammock time, and I found Monkey-B tooling away on a friendship bracelet. Apparently she picked up this skill through watching big sister, and she had set out to make one on her own.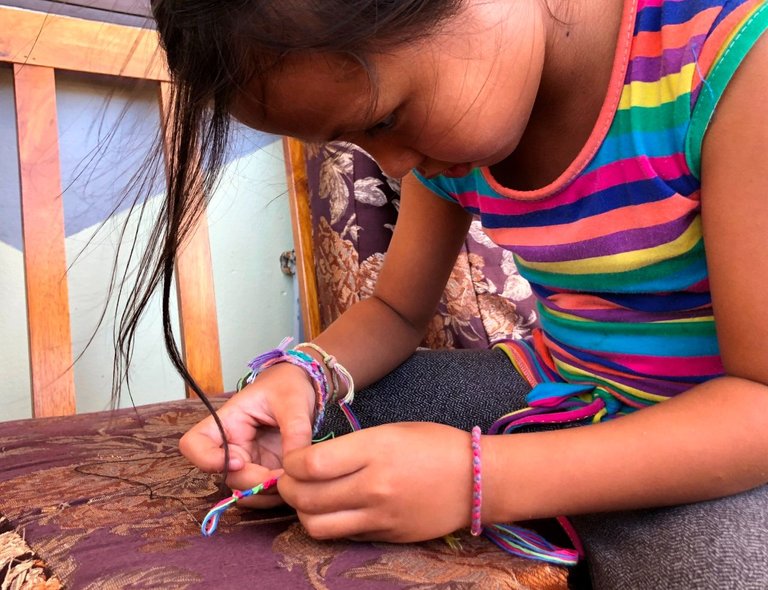 She was in a deep meditative state, so I didn't interrupt or communicate with her. Somehow she figured out that putting a needle through the couch cushion would be a good holder for the bracelet while she worked on it.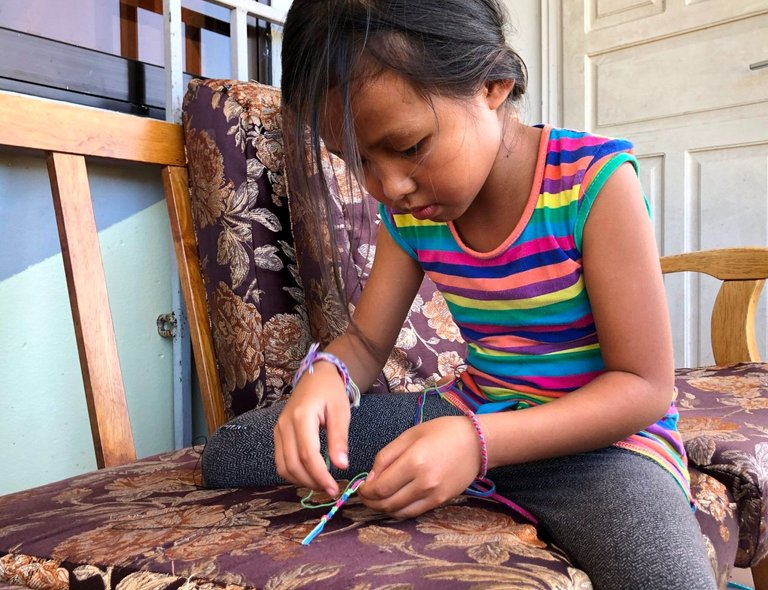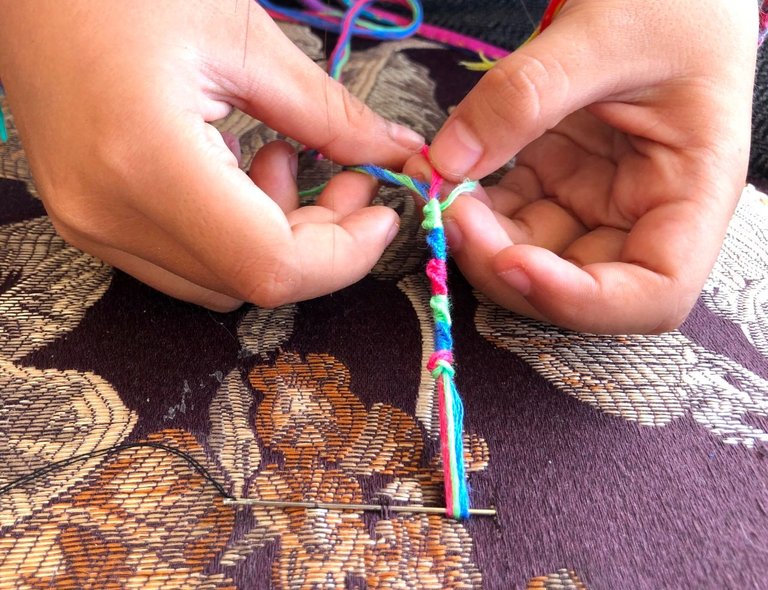 Her technique was spot-on, the only problem being that she forgot to take the needle out of the cushion, and later @sreypov received a jab while taking a seat 🛋️💉.
🤗 Hugs With Harry The Lamb 🐏
     No day is ever complete without a visit from Harry the lamb, who now enters our apartment every day looking for his favorite playmate Monkey-B. After tasting banana chips for the first time this afternoon, he launched himself onto @sreypov's lap with a mighty hop. He's a golden retriever trapped in a lamb's body, much gentler and more inquisitive than the previous lamb, Hero.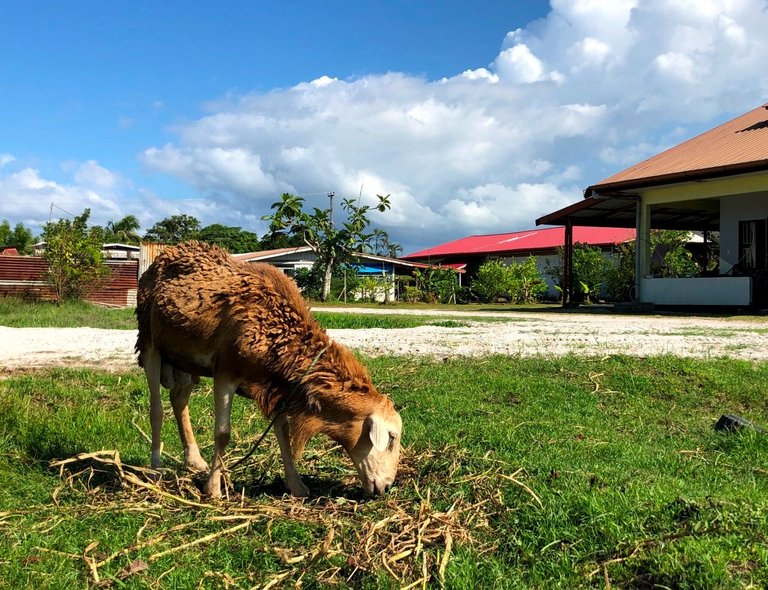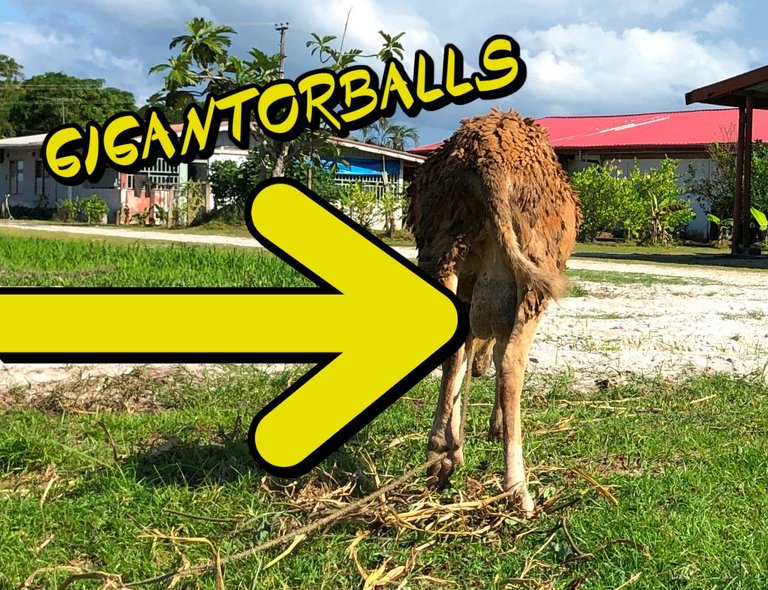 Harry's dad is "Gigantorballs," at least that's what I call him, and he is the most aggro ram on the block, ready to stomp or headbutt anything not holding grass that dare comes within range of his staked tie-out perimeter. I can only imagine how much of a psychopath I'd be if my testicle to body ratio were the same proportions as Gigantorballs.
     Despite having a Dad with rage issues, Harry seems to have chosen nurture over nature, with Monkey-B playing the largest role in domesticating this cute little guy.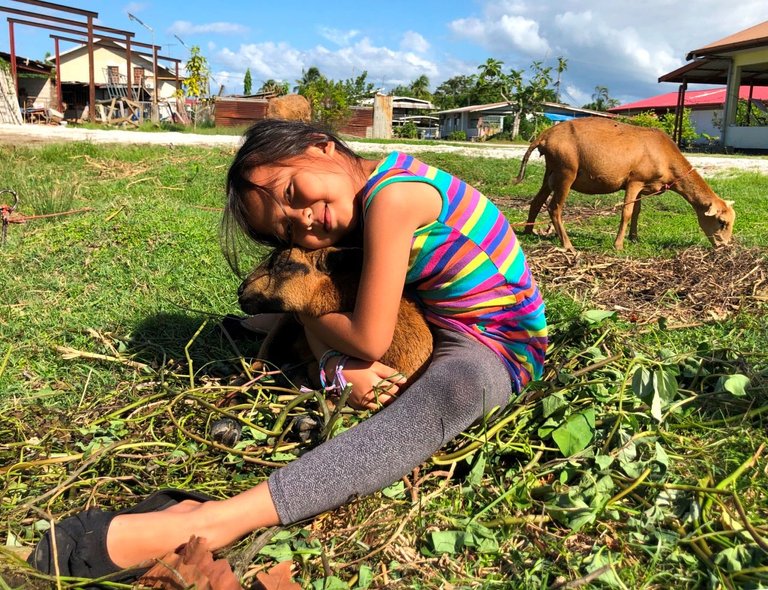 Monkey-B hugs Harry as if he was own private teddy bear, often carrying him all over the yard like a rag doll, and yet he seems a willing participant.
🚮 When Life Gives You Garbage Fires 🔥...
     I almost forgot to mention why we came to visit Harry instead of letting him come to us, and that would be the huge garbage fire that we found burning this morning next to our apartment. We were suffering from headaches because we were perfectly downwind, unaware, and with all the windows open.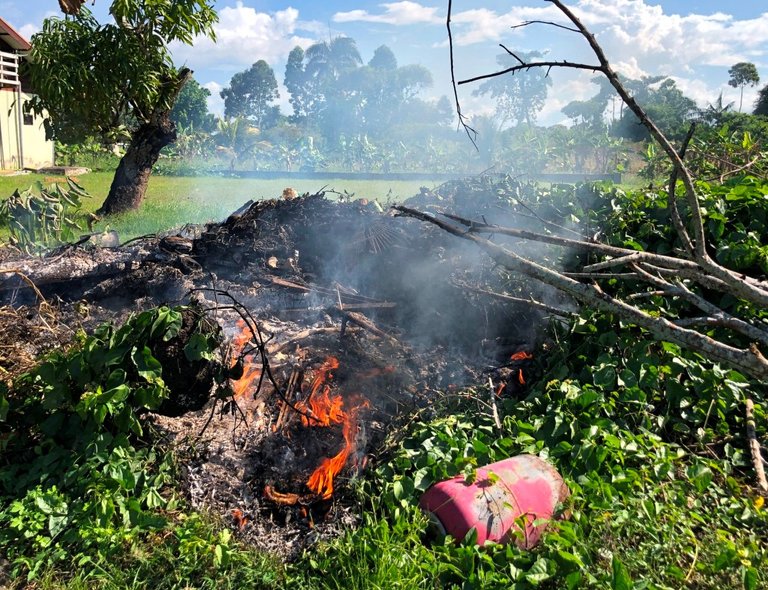 Even though we are standing at the fire in these pictures we were actually upwind, so it was much better than staying in the apartment. I did notice a pressurized tank of some kind, perhaps freon, and with flames approaching it, I didn't want to be near the fire garbage fire anymore.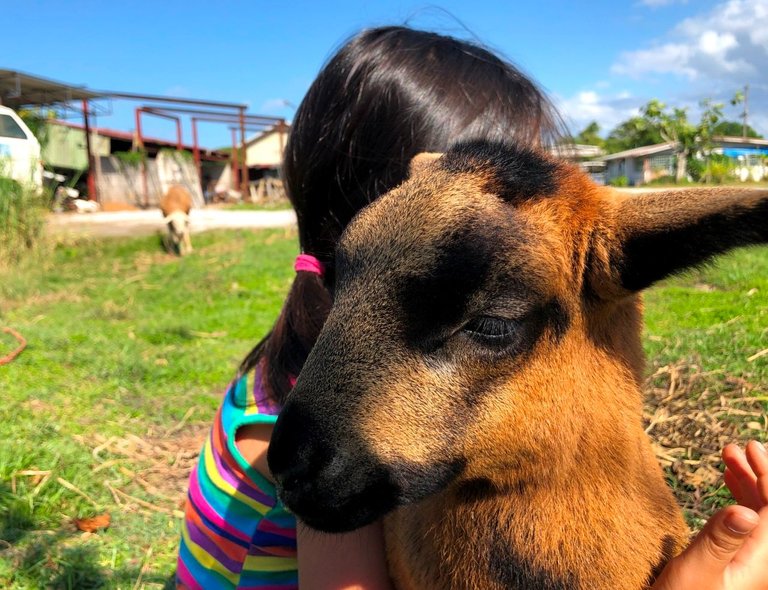 Well, that pretty much sums up today folks. I hope you felt like part of today's adventures while reading this post.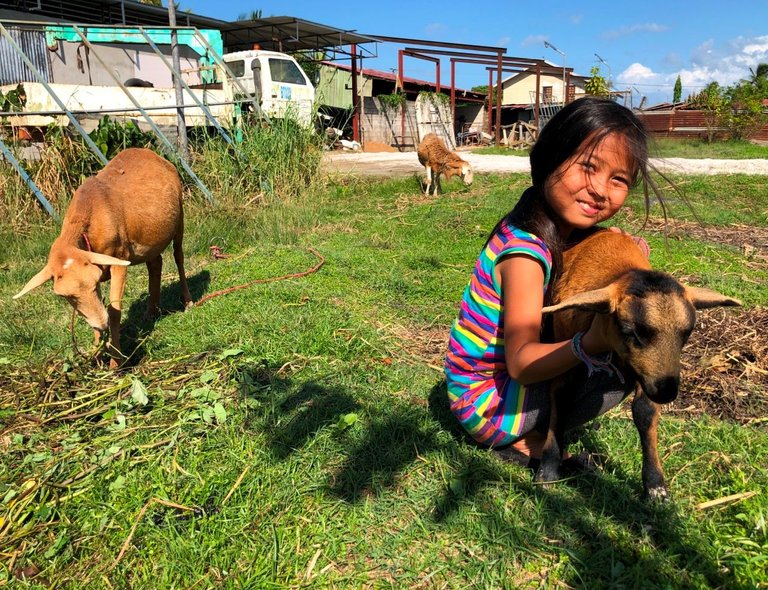 To be continued...
CLICK HERE TO JOIN HIVE AND START EARNING CRYPTO LIKE US

---
---