🐑 Harry The Lamb Playing Football With Monkey-B ⚽ & GIFs Too
We were sitting on the porch today when Harry the lamb came by to visit and also practice his football skills with Monkey-B.
🐑 Cuteness Overload ⚽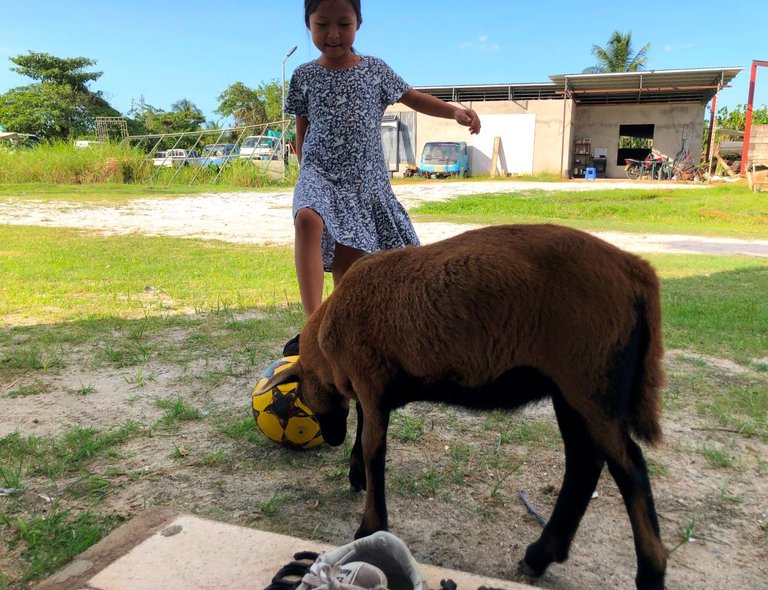 If there is ever a day I am without Hive content, all I have to do is put the camera on Harry the lamb and Monkey-B. This is the second lamb that we've taught how to play football, and the 2nd time around has been much more successful.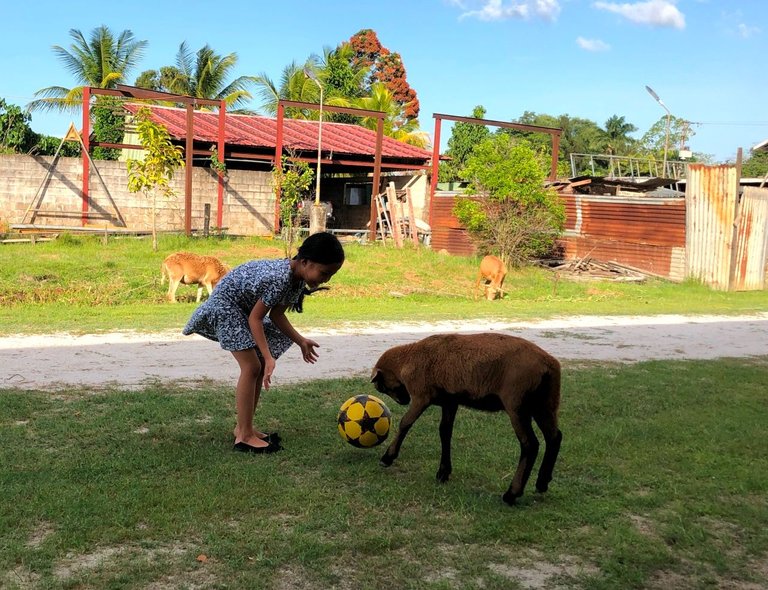 Harry will usually come on our porch and nudge the ball around with his head, and even sometimes kick and hug the ball. He usually will push the ball off the porch and into the grass, where patiently awaits someone to join him.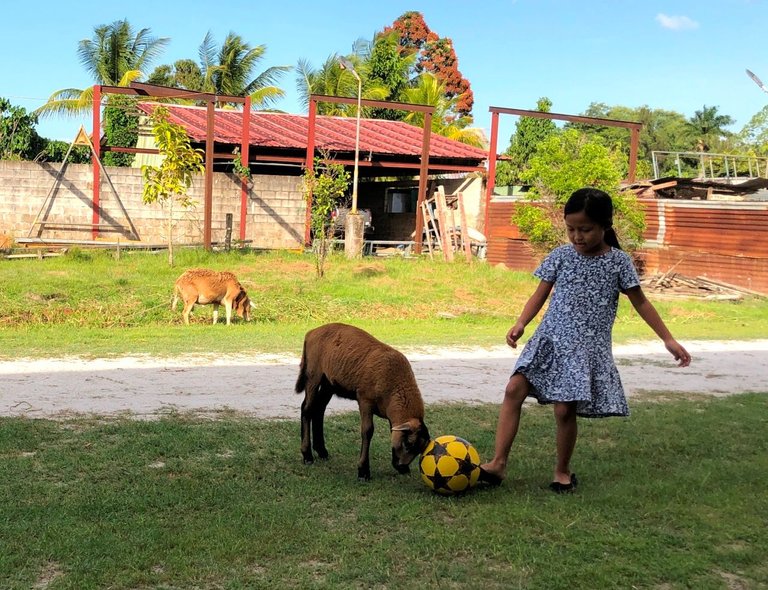 Today Harry took the ball off the porch by himself this afternoon, but unfortunately he had no playmates, so I called Monkey-B to to go and help him work on his ball control skills. All it takes is a little bit of footwork and Harry immediately gets excited and stops chomping on grass.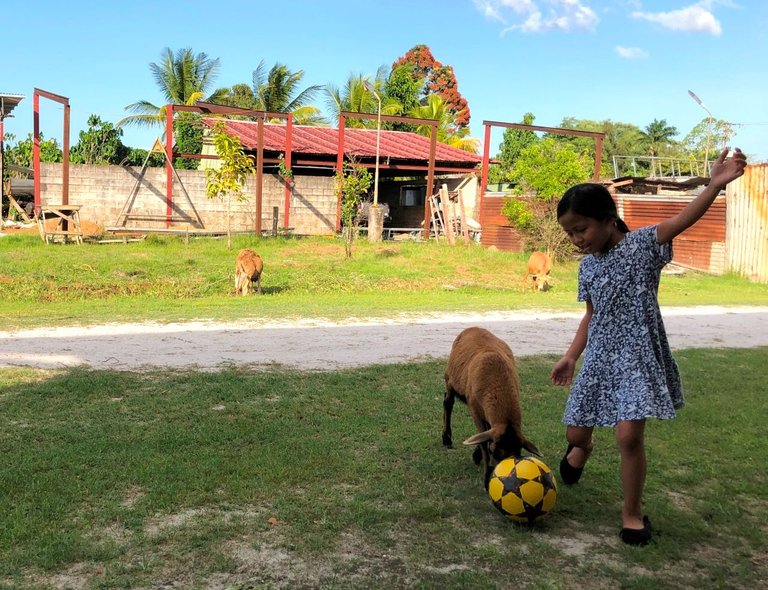 I managed to get some really good shots, and I even took some short videos I intended to make GIFs from, which I have also included in this post. You can see in the above pic that Harry has grown quite a bit, and he now can scare Monkey-B into giving the ball away if he tries hard enough.
⚽ Bend It Like Harry 🥅
     As you can see in the above GIF, Harry mostly likes to move the ball from point A to point B, so he'd likely be a midfielder if he was a team player.
     Here Harry is using a chair as an impromptu goal. Well, he's not truly that intelligent, he just likes to push the ball regardless of direction, and it just happen to get stuck in the chair. But still though, this is an opportunity to say "GOAL!!"

CLICK HERE TO JOIN HIVE AND START EARNING CRYPTO LIKE US
---
---