Our (Unfinished) US Immigration Story 🦅 It's Hardly 12 Steps 🤷‍♂️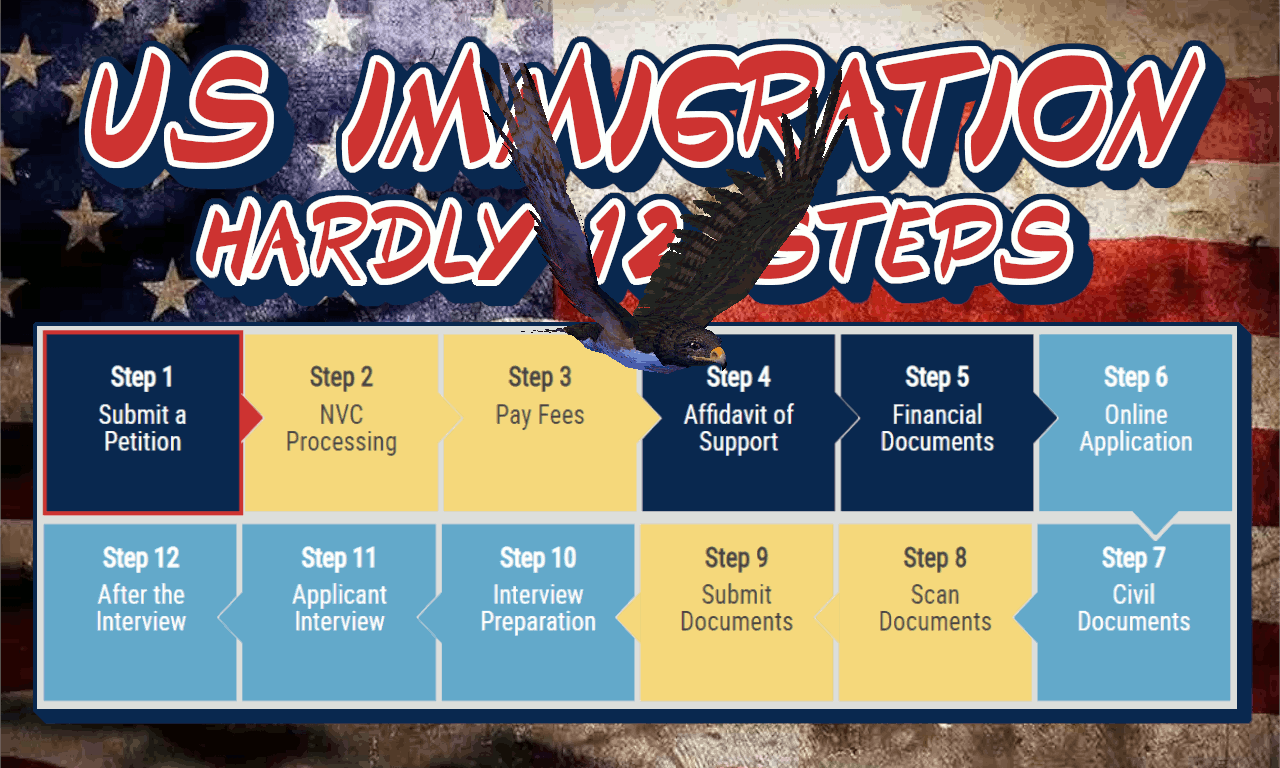 We are only beginning to see a trace of light at the end of tunnel, but after nearly 4 years in pursuit of American passports for my Cambodian family, and stranded abroad in Suriname the last two years, at times we wonder if the hardship we've put ourselves through has been worth it.
All For Basic Freedom Of Movement
     It's hard to believe it's already been 4+ years since @Sreypov and I decided it would be in our best interests to pursue an internationally recognized marriage certificate. In Cambodia we weren't allowed to marry because I was below the minimum $2,000 per month income needed for a foreign citizen to marry a Cambodian citizen inside Cambodian borders.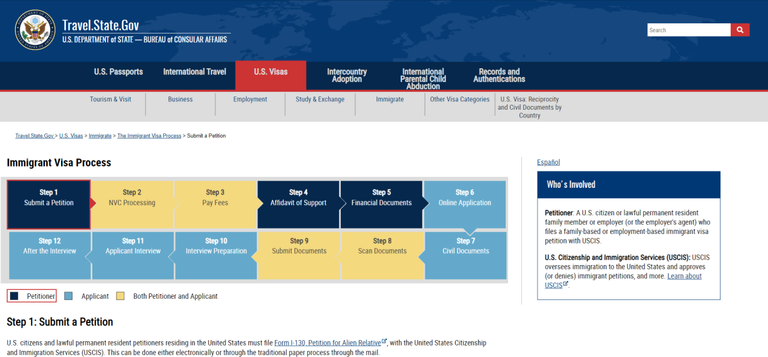 This screenshot sure makes the process look simple, but I assure we've experience many more occasions of "Pay Fees" than just Step 3 alone.
     To be honest, I never even made close to that salary working 60+ hours a week in the USA, so it's absurd to think I could somehow legally earn that kind of monthly income in Cambodia. After I had visa issues in Cambodia, forcing a family separation of nearly a half a year, I returned to Cambodia with enough money to fly us all to Ecuador for a legal marriage, a country with zero red tape for Cambodians that want to stay less than 90 days.
More Like A Strandemic Than A Plandemic
     Our lawyer stiffed us in Ecuador, and American friends and family never came to visit, defeating the whole purpose of choosing a country so geographically close to the USA. In the end, we wound up stranded in Suriname to avoid immigration violations in Ecuador, and then the pandemic came.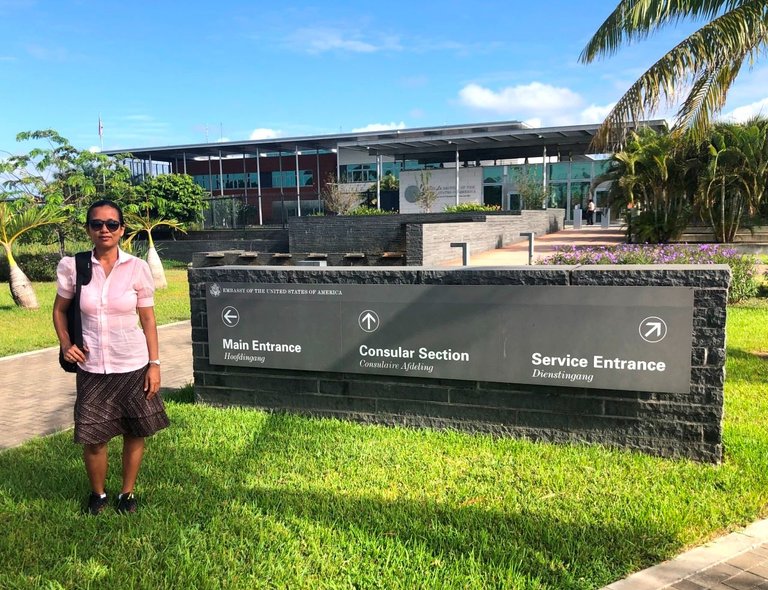 @Sreypov in front of the new US Embassy in Paramaribo, Suriname, which no longer offers any immigration services.....a major blow to us.
     Unable to return to Cambodia thanks to COVID-19, barely able to survive here in Suriname thanks to an economic crash, COVID-19, and a hard-to-penetrate social network in Suriname, living in the USA actually seems like a good idea right now, something I never thought I would hear myself say.
Endless Preparation
     It's taken three years just gathering documents in the USA, Cambodia, and Suriname to bring us to what the United States Citizenship and Immigration Services calls Step 1 of the 12-Step Immigration Visa Process. After three years of suffering and hardship, we sit at Step 4, currently arranging a sponsor to be economically responsible for my Cambodian family members.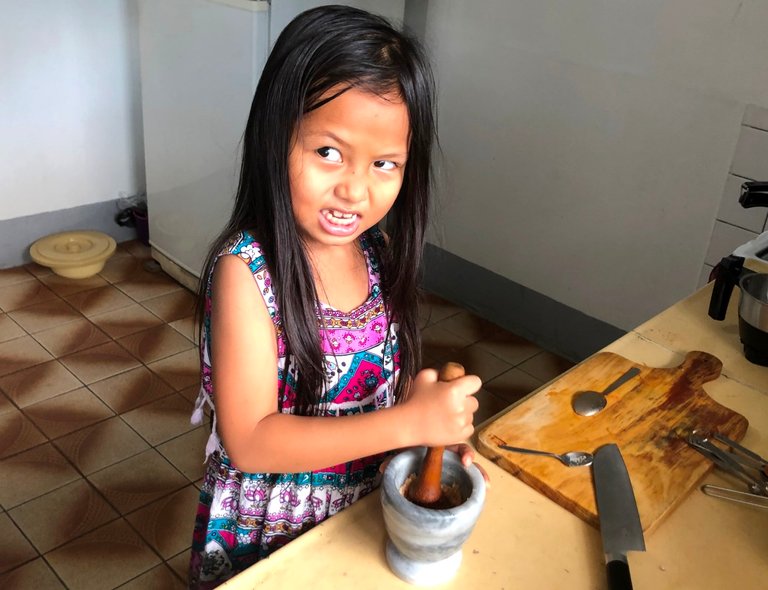 Luckily we are a resilient gang, as demonstrated by Monkey-B of the @KidSisters.
'Mericans Will Never Understand
     It is hard explaining our struggle to my fellow 'Mericans in the USA. Most of them still ask the question, "Why don't you just come back home Justin?", even after being told we are currently prohibited from entry to the USA for a plethora of reasons.
     I recently shared one of my favorite movies, Idiocracy, in this post, and it very much reminds me of how impossible it is to explain to my local hometown rednecks that my family and I need to be at $33,000+ annual income (125% of poverty for household size) before the US government will allow us entry, but only after a mountain of paperwork and fees designed to break your spirit and make those who can't afford an immigration attorney, give up.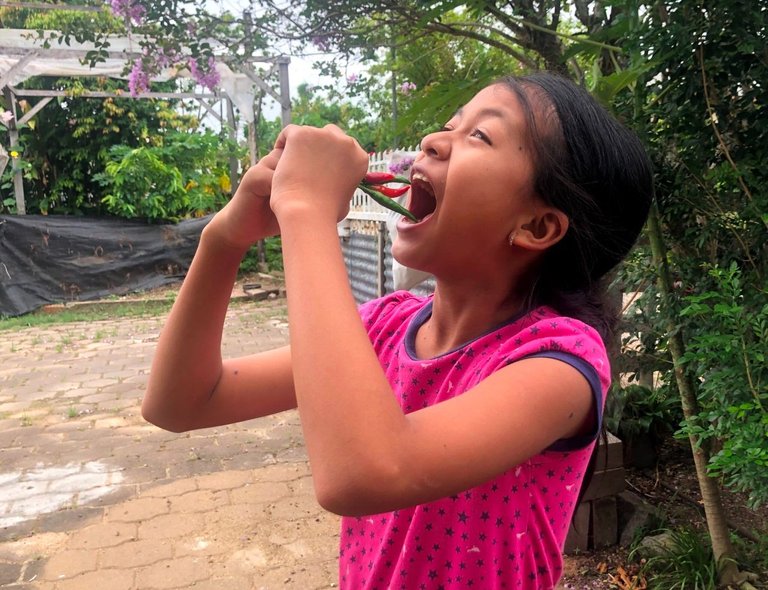 Srey-Yuu of the @KidSisters, scientifically testing if it's possible to acquire the fire-breathing abilities of a dragon via chili peppers.
The End Is In Sight
     It is a bit depressing to know how many tens of thousands of dollars we've lost to plane tickets and and pointless bureaucratic fees, all in a bid to simply gain the freedom to buy a plane ticket and travel from country A to country B without having customs agents questioning the legitimacy of our family. With American passports for all, we could also stop buying a series of expensive one-way tickets to get to our final destination, bearing in mind Cambodian citizens can't transit many airports of the world.
     I could blab on and on, but I guess I just need to vent a little and get this stress off my shoulders by unloading it onto you Hivers. The end is in sight though, as it seems we now have a sponsor. After uploading this person's supporting documentation there will be nothing more left to do than submit the final petition and wait for a rejection notice or an interview date in Guyana at the US Embassy there.
     We are still ready to be stranded in Guyana after should a visa refusal occur after the potential interview in Guyana. We know many Cambodian friends and family members that have interviewed and failed up to 10 times, but it wasn't an issue for them because they were from wealthy families with big pockets.
A Future In The USA Is Hard To Envision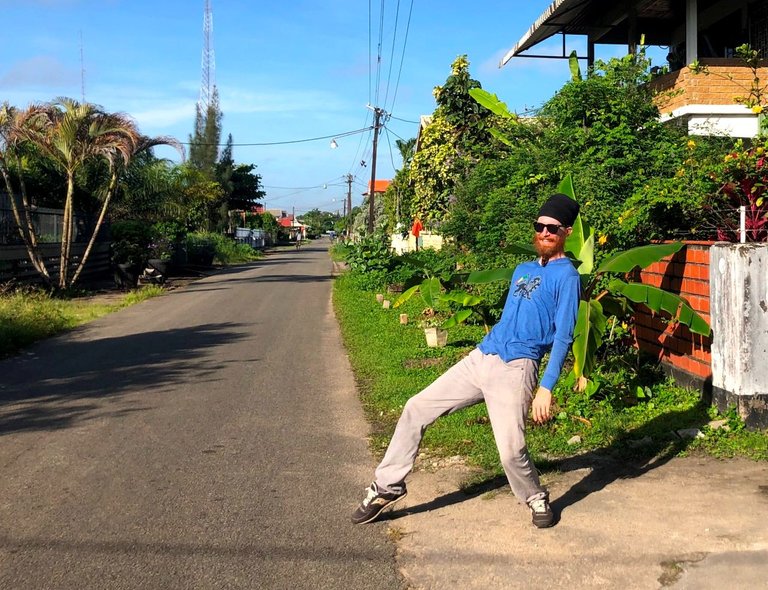 Me blatantly disrespecting Suriname's COVID-19 lockdown regulations.
     One failed interview for us may end up with us looking to Venezuela as a potential home where we could have a better quality of life than we've had here in Suriname. The ability to use crypto for street-level transactions would be a game changer for us, plus Venezuela has an economy of scale, unlike Suriname. Due to this, many factory-produced items would be much more affordable there, as well as fruits and vegetables.
     As far as what we'll do if we land in the USA, I can't even imagine yet, but it probably involves a lot of manual labor since we both have no formal education. When I lived there, I could barely take care of myself working 60+ hours a week, so I can't even imagine the hardship we'll have to endure.
     Starting a business with $500 and a dream like we can in Cambodia will not be possible, so we'll likely end up losing our ability to be self-employed. But if we can survive three years there, our daughters will have American passports, and this will open a whole new world of potential for them far beyond the borders of the USA.
CLICK HERE TO JOIN HIVE AND START EARNING CRYPTO LIKE US

---
---