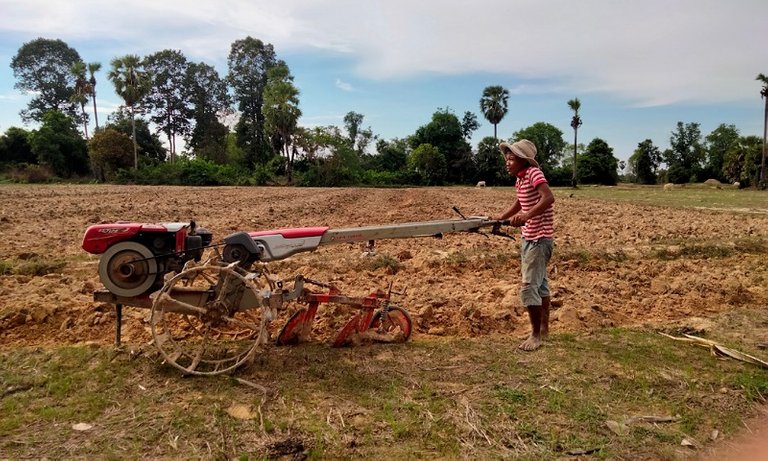 In Cambodia, people are now starting to plant rice. This is the season for farmers to start sowing rice for 6 months from May to October and this is the rainy season. Farming with a hand tractor to fertilize the soil is a time when many insects start to live outside.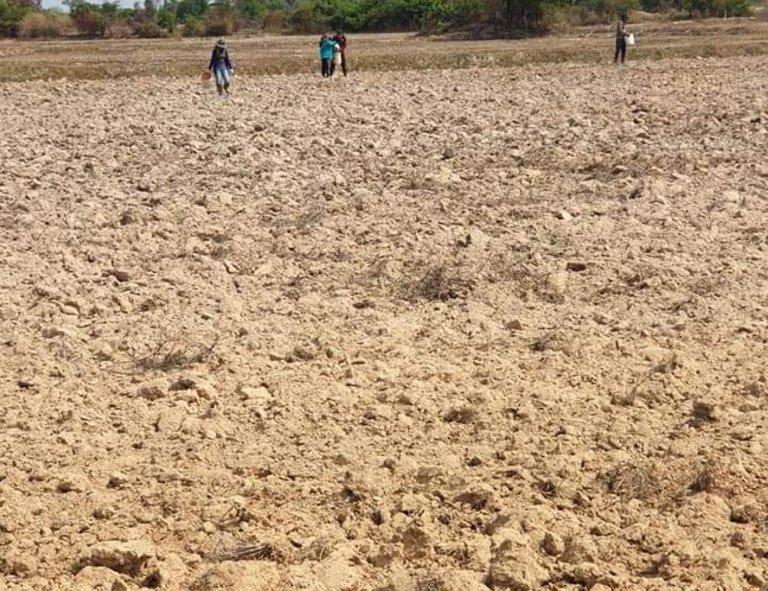 Farming in my community depends on rainfall and the yields are decent. Some villagers dig ponds, wells and canals, but do not have enough water. In the fields, people protect buffaloes and cows from eating the young rice plants.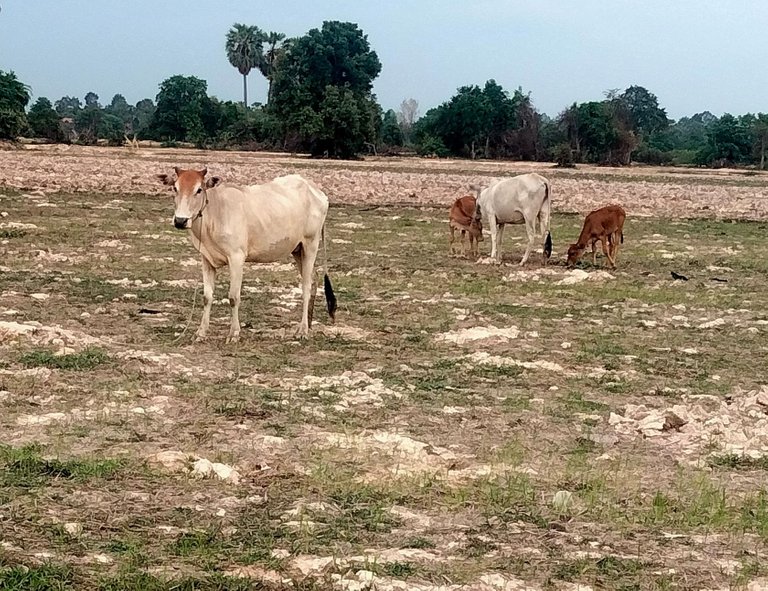 Here, people go to farm in the paddies, more than 90 percent of the population do this, and another 10 percent go to work in the provinces to support their families. The people here work very little outside the farm, relying on agriculture which is indispensable in their daily livelihood.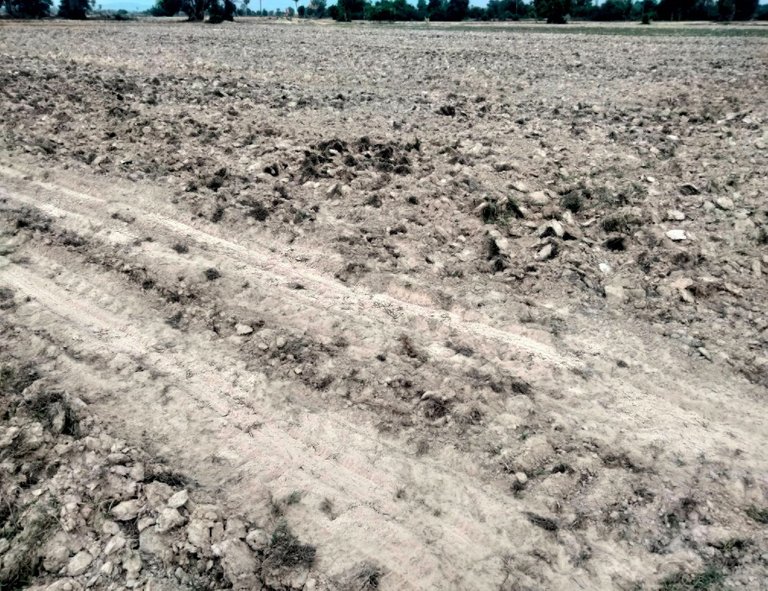 Sometimes we do not produce rice because of the floods, which cause the rice to rot. There is a lack of modern agriculture due to the lack of cultivation techniques and the rice that is sown. People like to grow Srov Romduol the most, a special variety of Khmer rice.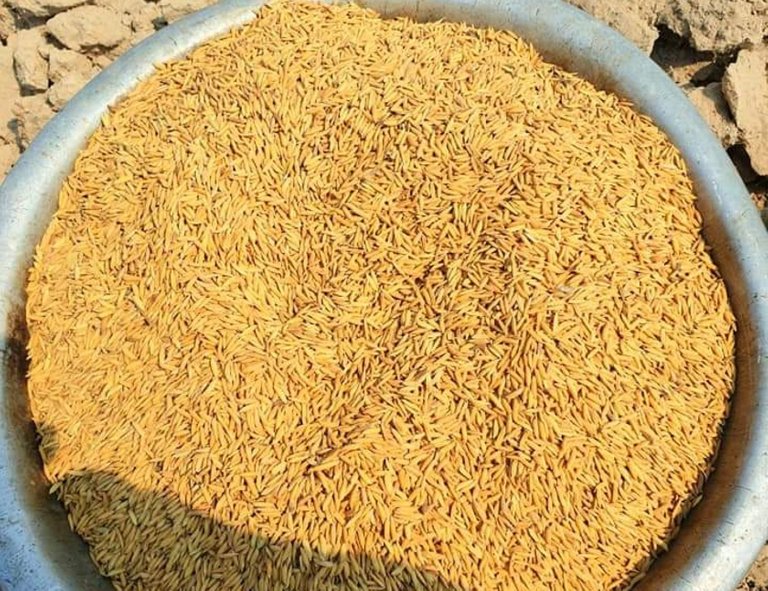 In the Khmer community and tradition, there is a belief in praying for rain to irrigate the rainy season. It is a time when fish, frogs and other animals fill the ponds.
---
THANKS FOR READING