Rice in the rainy season in pursat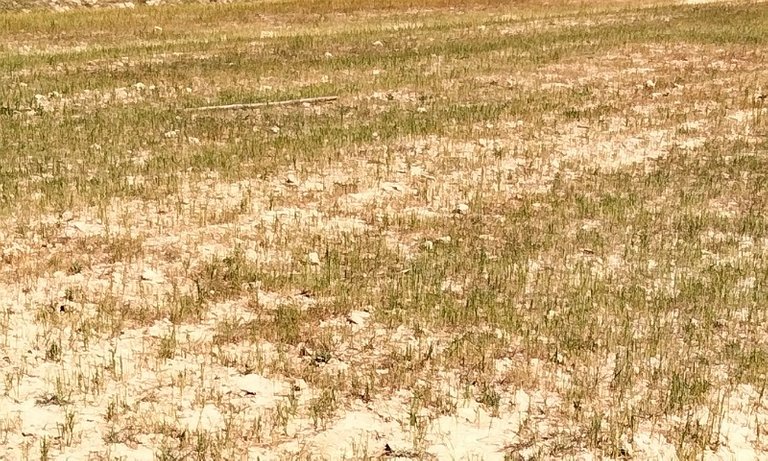 Rice in the rainy season in my village. This is rice field in the pursat. Most of people do farming in the rainy season. Right now this rainy season is not water for grow it. This picture is very hot no water in the field. It's called name romdul rice. There aren't rainfall from the sky because of people hopes the weather. The sun is hot everyday and it changed every year. The earth increasing hot all country in the world and I hope you like planned the tree. Rice is red because of hot from sky. I don't hope the rice for saving eat in next year.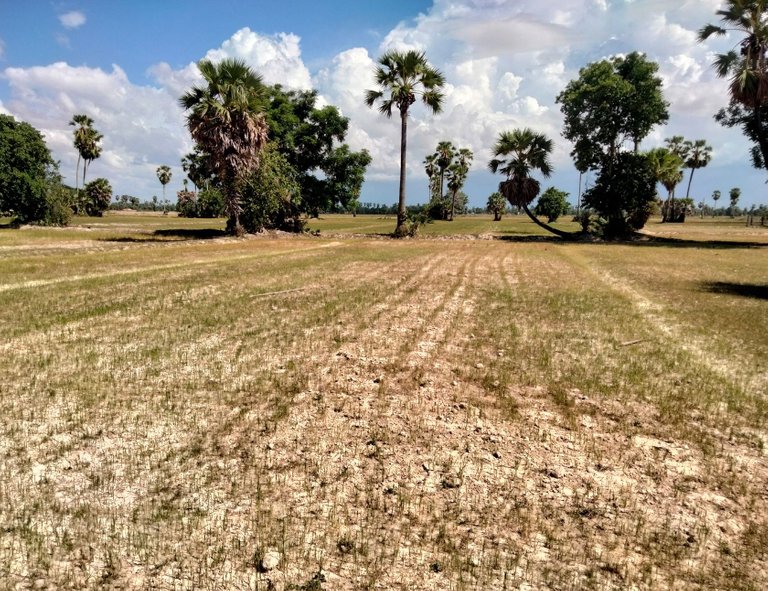 The rice is important for people in my country and they do it for sell and eat. Sometimes family have alot of land for rent to other people do it. In my family have a little land for do farming. There are one hectare do it. I don't use anything for rice because of not water. It's grow from nature. I hope rainfall in the next month.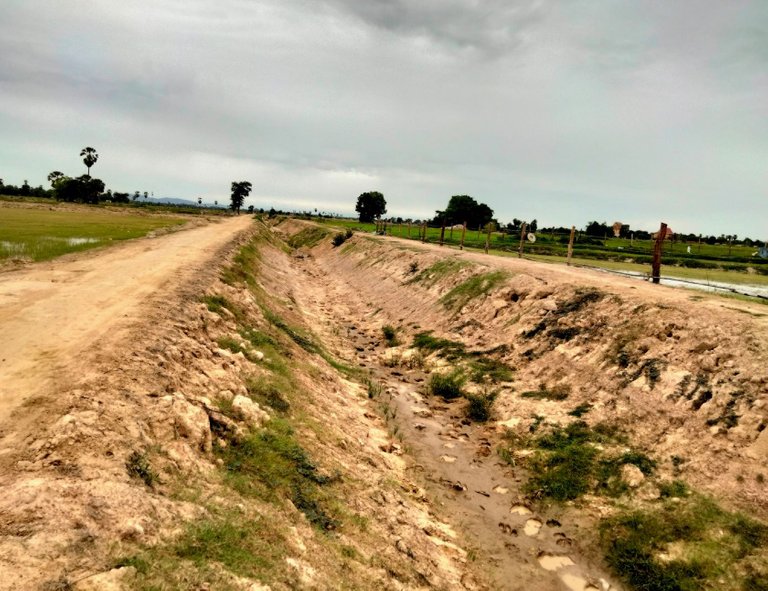 This is canal in my village. It's far maybe 3km from the water. It's small canal and long. It doesn't have water for people grew the rice. There are two roads for trip go to the market. It's called name phteschek canal. In the free time my village go to rice field catch fish.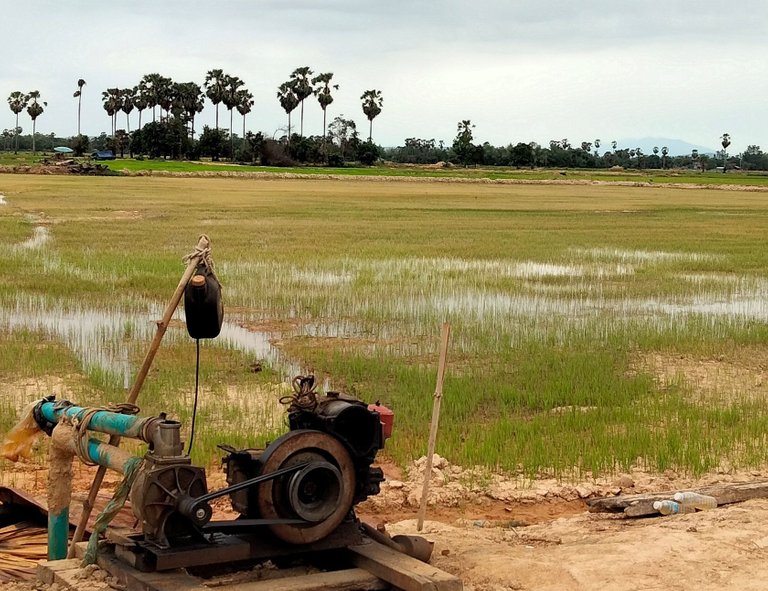 In the rice field people uses machine to pump the water from well in land. We use 10 oils in a day to pump it. It hasn't alot of water in the field. This machine far the water from water. It is different weather change from a year ago. Right now people aren't hoping rainfall from the sky. The well is important for people and give us water for planned rice and do something in living.
Thanks you for reading. Have a good trip. Don't wear a mask go out. Good wish from me. Escape the covid-19.
---
---