🦋 A Scarlet Peacock Butterfly Surprised Me On The Road 🚶‍♀️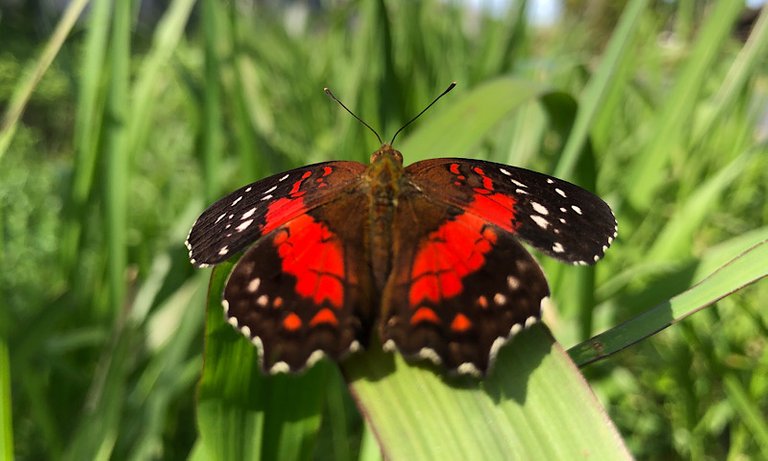 This morning I walked to the store alone. Sometimes I go with my husband but he woke up so late today and he had not yet taken a shower. I don't want to wait for him to take a shower and get dressed, so I went alone.
When I was walking I saw a scarlet peacock butterfly in the grass near the road. I'm so excited and surprised to see it. I took my phone and got some pictures of it. Normally I can't get close to it like that, so this day is a good luck day.
I used to see them so many times, but they always flew away. Today it was very quiet there.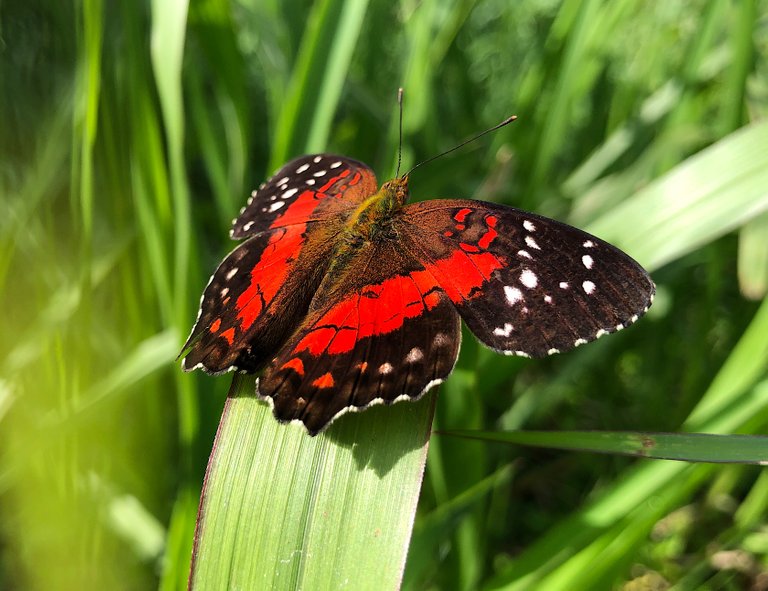 The first time I took pictures of it very quickly and far from it because I was worried it would fly away. Those pictures were not beautiful because a little too far from it.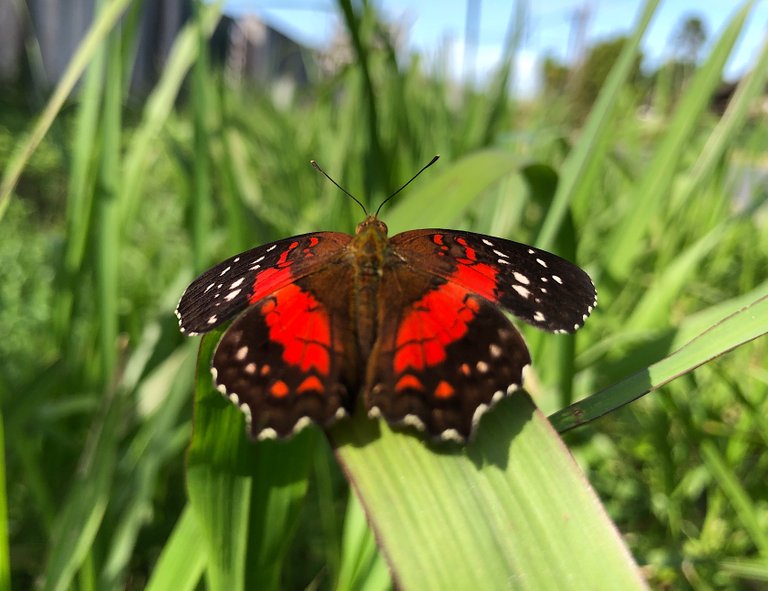 After I see it not leave, I started to get to close to it and I sit down slowly, then I got better photos of it.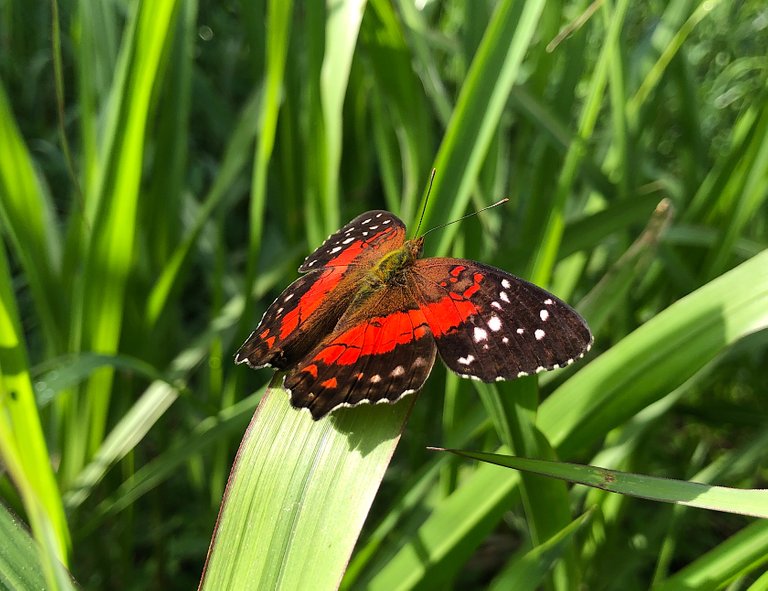 The people driving the car look at me like they wonder what I was doing, but I don't care, I just get my photos.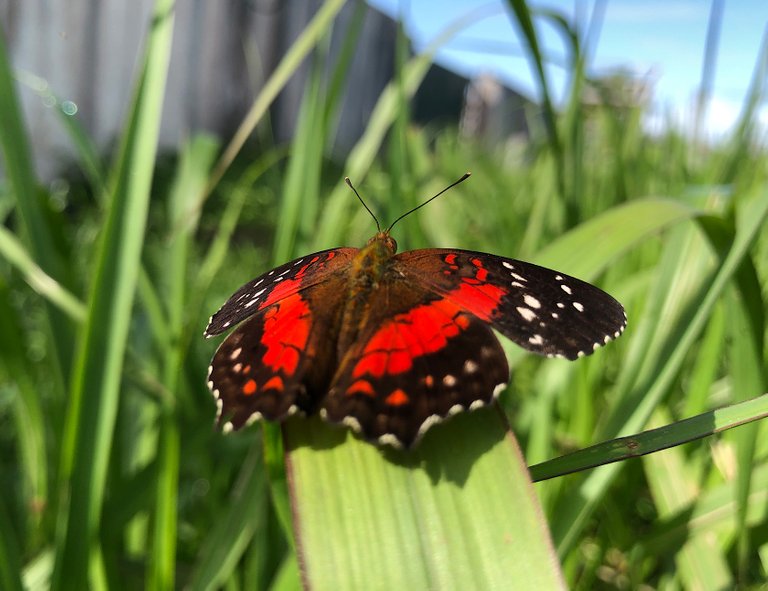 Maybe a few minutes after it left the place and I didn't follow it because I have beautiful pictures already.
When I come back home I show the pictures to my husband and I said, "When I walked alone I have good luck and got beautiful butterfly pics."
"When I walk with you there are no butterflies." He made a big smile and said, "Yes, it's right 😊😁😁." I was just joking with him. Have a great weekend everyone 🙂.
CLICK HERE TO JOIN HIVE AND START EARNING CRYPTO LIKE US

---
---